The Superheroes of Kitchen Appliances
Ready to up your cooking game? Panasonic HomeCHEF multi-ovens give you multiple cooking options in compact, kitchen appliances. From Air frying, to microwaving, baking, broiling, steaming and more — HomeCHEF multi-ovens handle even complex meals with ease, style and incredible flavor.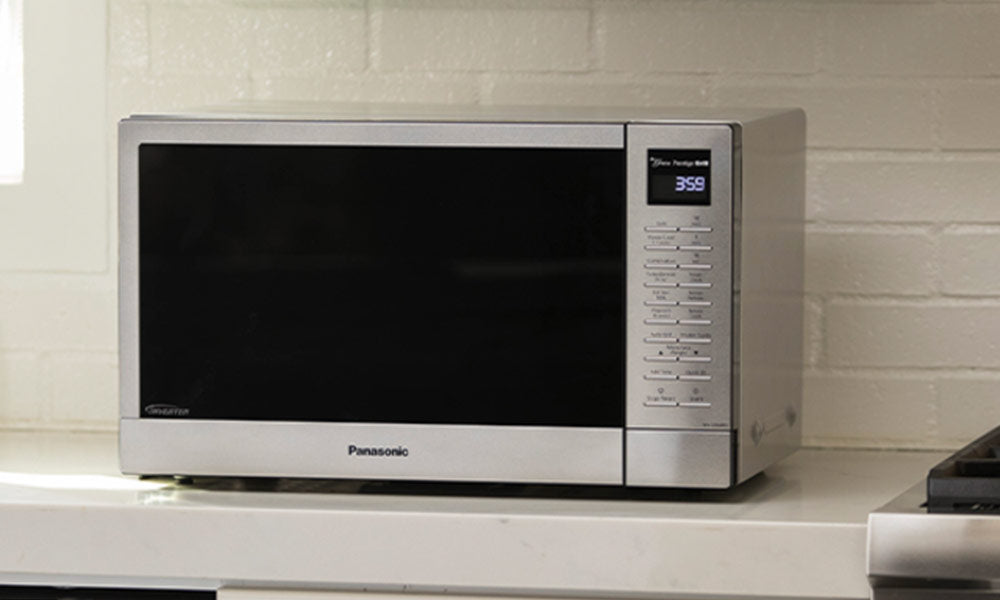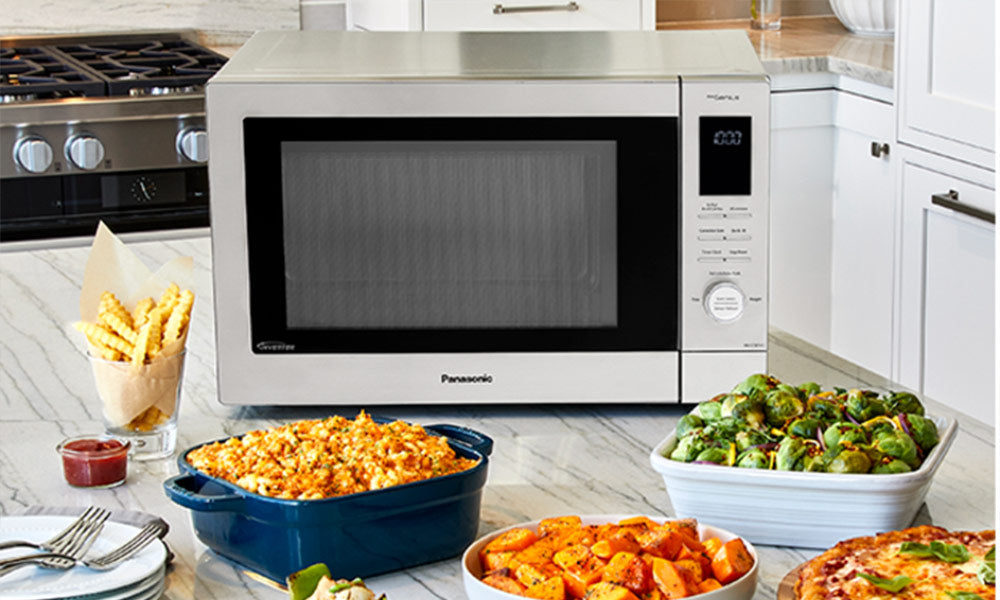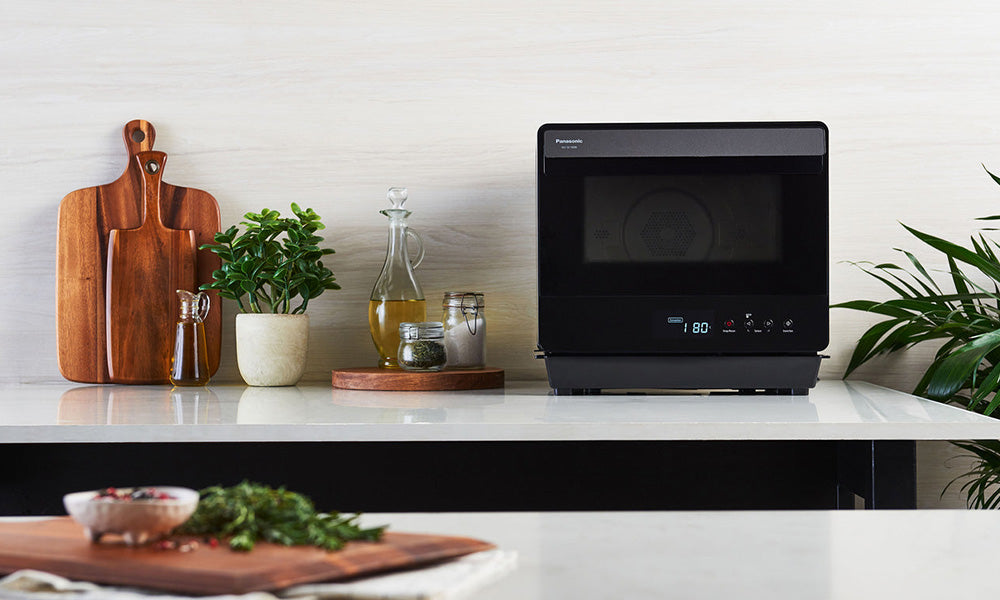 HomeCHEF 7-in-1
With seven functions for steaming, baking, airfrying and more, the Panasonic HomeCHEF 7-in-1 Compact Oven allows you to indulge in incredible-tasting food with ease—from pizza, vegetables, and baked goods to traditional Asian favorites.
Shop Now
HomeCHEF 4-in-1
Air fry in a microwave? Yes...and more! The HomeCHEF 4-in-1 is a revolutionary multi-oven that combines an Air Fryer, Convection Oven, FlashXpress Broiler and Microwave into one compact appliance so you can cook anything you can dream up.
Shop Now
HomeCHEF 2-in-1
With a built-in FlashXpress broiler, this compact, sleek microwave multi-oven fits beautifully into any kitchen and cooks everything from frozen fries and vegetables to casseroles, pizzas and desserts. Your food comes out evenly cooked and perfectly crispy every time.
Shop Now
Compare HomeCHEF Multi-Ovens
Steam-Convection Bake Combo
Accessories
1 Airfryer Basket, 1 Enamel Tray, 1 Wire Rack
2 Wire Racks, 2 Metal Trays
Exterior Dimensions (WxHxD)
20.7 x 12.2 x 15.8 inches
15.9 x 15.9 x 14.8 inches
Recipes
Sweet treats, savory bites from morning, noon to night - discover all the delectable foods you can make in your HomeCHEF Multi-ovens!
View all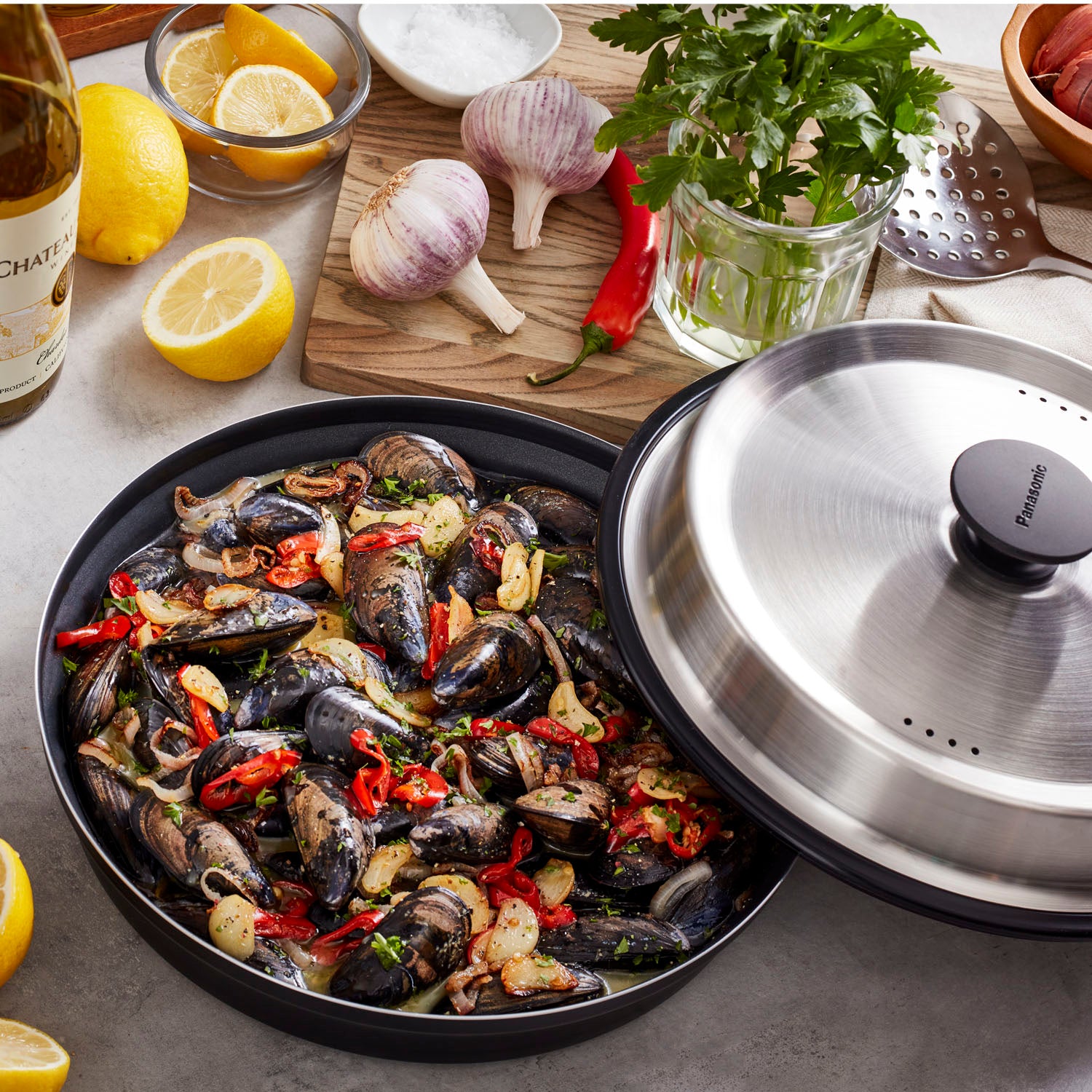 Up Your Cooking Game
Specially designed for select Panasonic Multi-ovens and Microwave Ovens, the HomeCHEF MagicPot is your simple, 4-in-1 solution for perfecting your favorite dishes—and discovering new ones—with your microwave oven!
Shop Now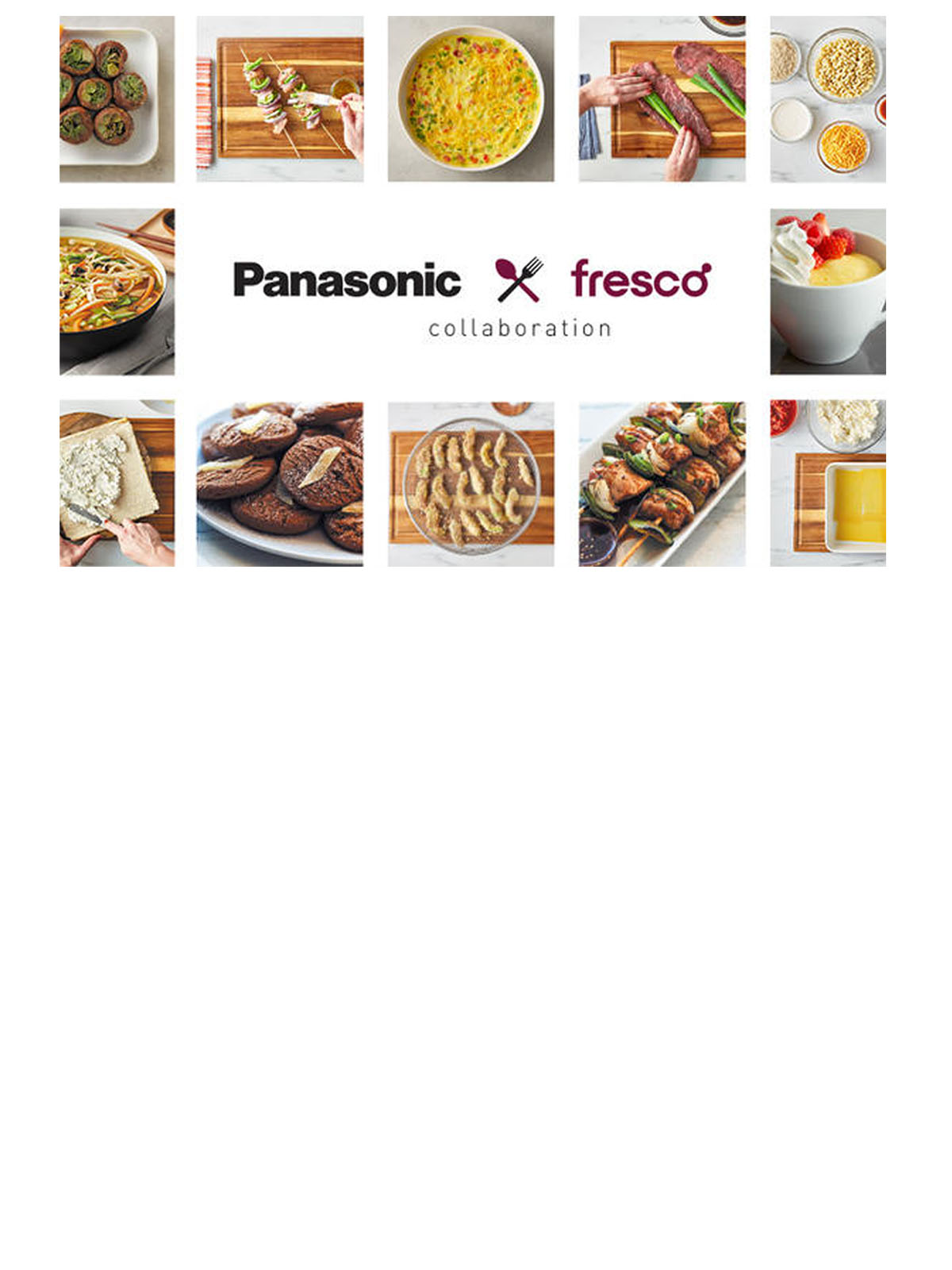 Quick, Easy, Delicious Meals—Anywhere, Anytime
Fresco and Panasonic collaborate to deliver guided cooking with easy step-by-step recipes for delicious results—made specifically for Panasonic Multi-Ovens. Now available in the Fresco App.
Visit Fresco