Relax and let your worries melt away.
For almost a century, Panasonic has developed highly-regarded consumer and industrial products that marry innovative technology with thoughtful design.
Delicate enough to caress, powerful enough to provide deep therapy, and soothing enough to promote relaxation, every part of Panasonic massage chairs have been thoughtfully engineered. The combination of advanced technology and expert craftsmanship produces satisfying results for even the most discerning individuals.
This is Zengineering™.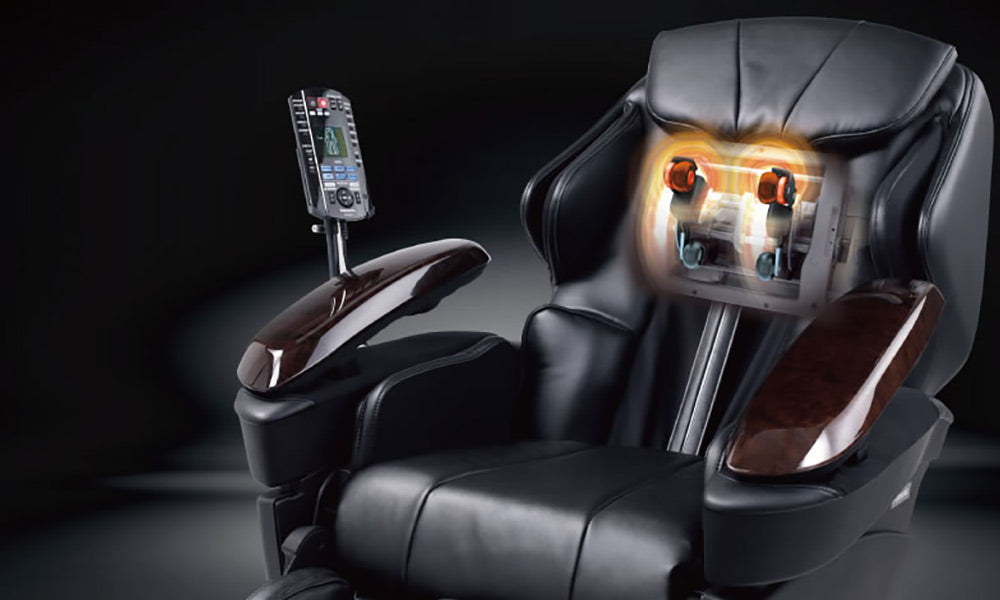 Revolutionary Heat Massage Therapy
Select Panasonic massage chairs use infrared heated massage rollers to generate soothing warmth to help relax sore, tense muscles. The MAJ7 has been designed with heating elements located directly on the massage roller assembly, to deliver point-specific heat you'd expect to feel from the thumbs and palms of a massage therapist's hands.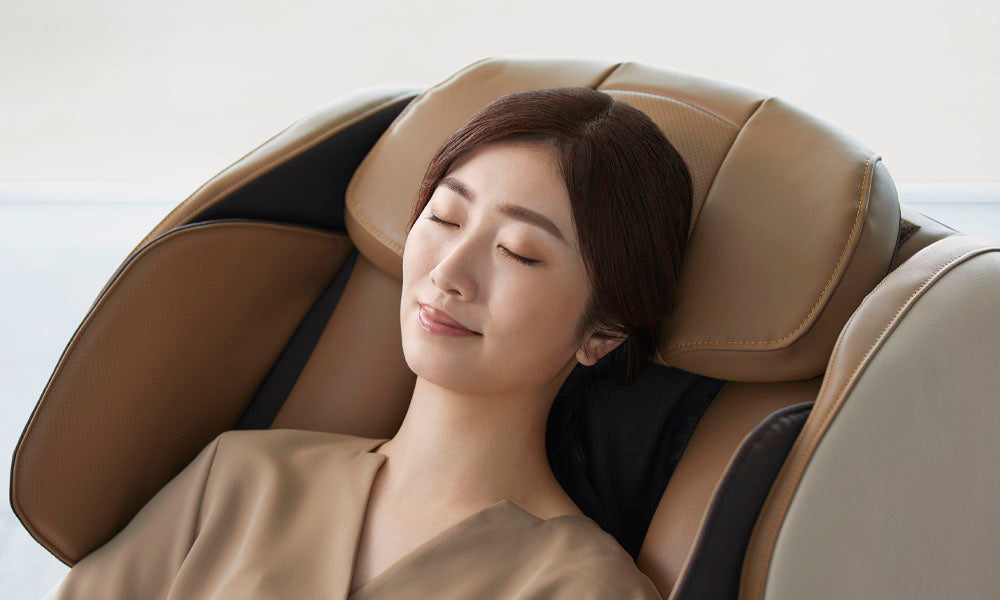 Professional Stretching Techniques
Powerfully therapeutic movements, which you'll find in many of Panasonic massage chairs' programmed sessions, help to mobilize the spine, promote relaxation, and improve the flexibility of the lower back, middle back, and neck. Our stretching techniques are excellent for post-workout relaxation or to shake off sleep and stiffness as a morning rejuvenation session. Our massage chairs offer a full range of stretching techniques which may include Neck, Pelvis, Chest, Leg, Lower Back, and Core.