Welcome to a new level of gaming audio.
Designed by gamers for gamers, our SoundSlayer family of gaming audio products delivers true-to-life sound that envelops you in the world of your games, music and cinema.
Discover a new way to experience epic gaming audio.

3 Distinct Game Modes. Endless Possibilities.
3 game sound modes — Role Playing Games, First Person Shooters, and Voice — create a dynamic, cinematic feel to every game. And when it's time to relax, SoundSlayer delivers an equally rich movie and streaming experience.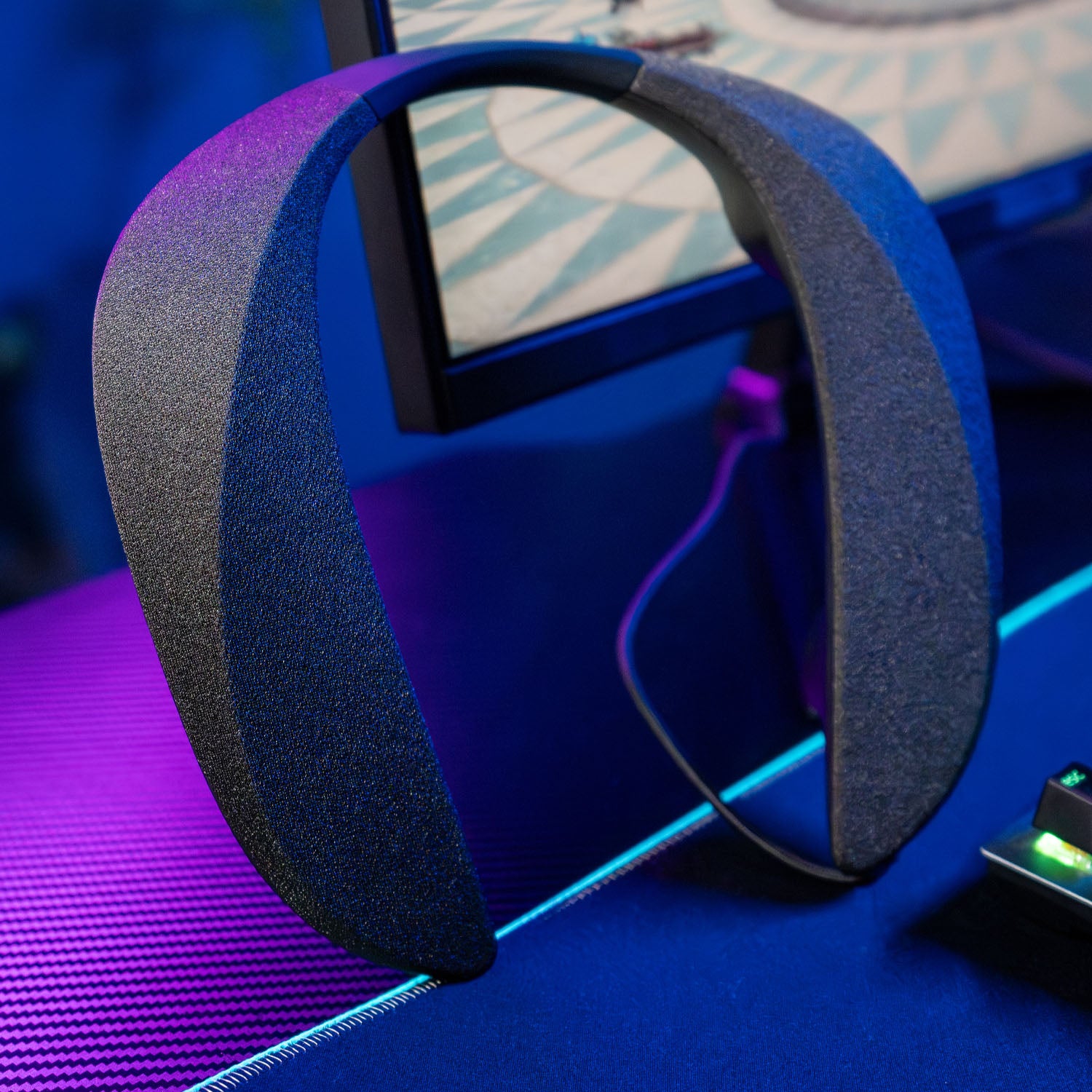 The Wireless Wearable Immersive Gaming Speaker System
Designed for vivid, comfortable, exciting gaming, untethered. The SC-GNW10 delivers a totally new gaming experience for players with immersive sound that keeps you in the action — without the headphone discomfort.
Shop Now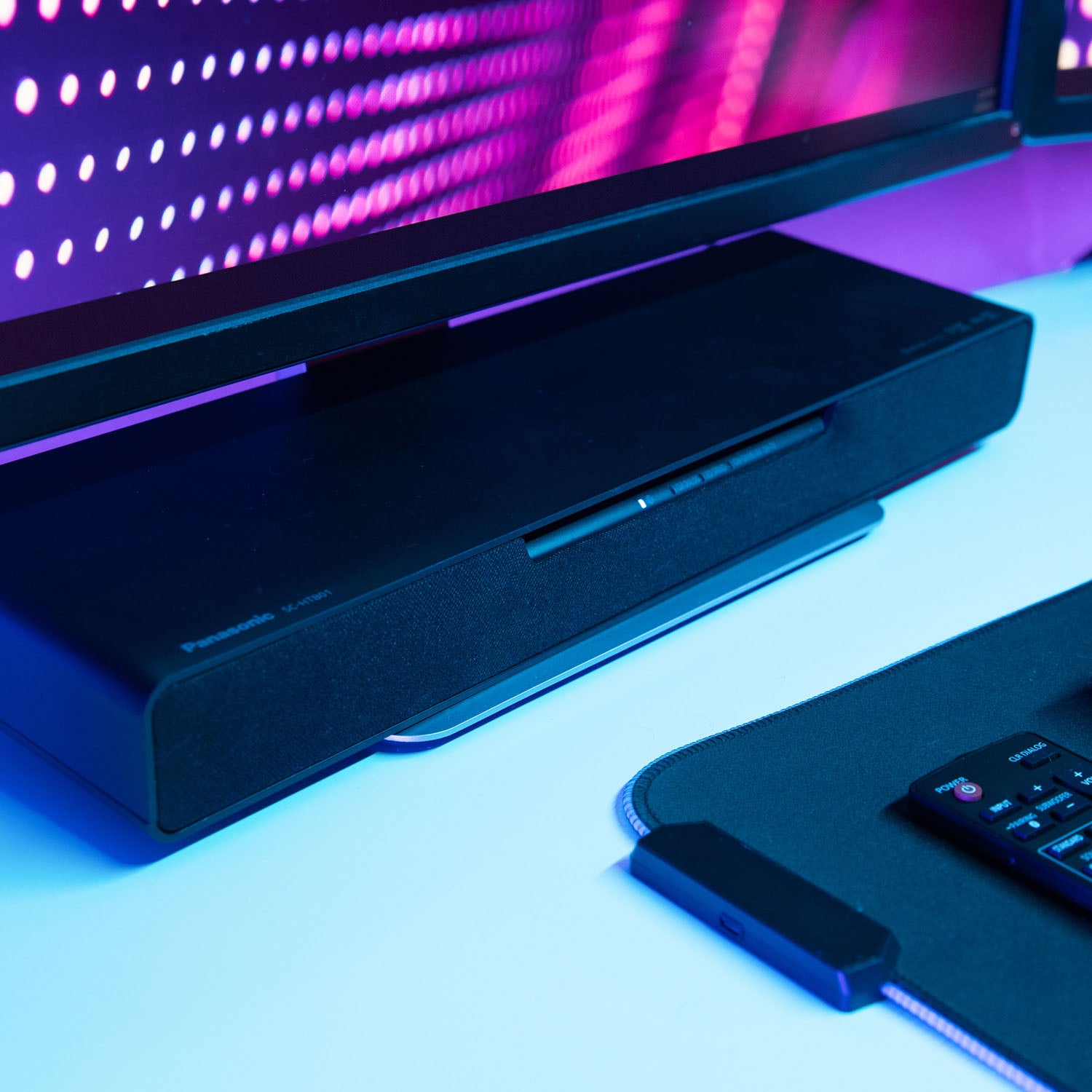 The Compact Sound Gaming Soundbar
With cutting-edge tech, distinct game sound modes and a sleek design – the SC-HTB01 supports state-of-the-art sound formats such as Dolby Atmos® and DTS:X for unparalleled 3D sound for games, movies and more.
Shop Now
A New Gaming Experience Awaits.
Powerful audio tech. Sound that envelopes you. Optimized for gaming.
Behold the power of SoundSlayer.