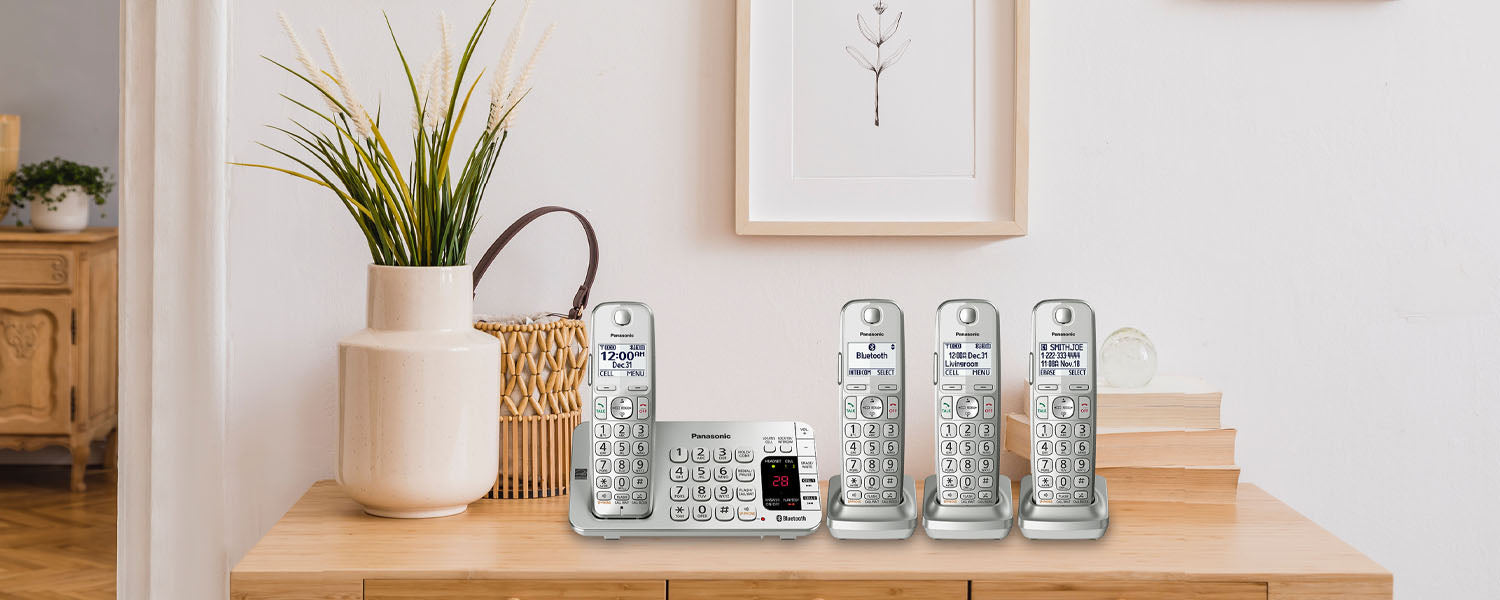 Telephones
For home, for business, Panasonic phones are easy to use, with the technology features that will make your communication more convenient.
Communication Convenience
Link2Cell technology that allows you to make and receive mobile calls on your home phone handset. Advanced call blocking features to help you avoid nuisance callers. Ease of use, and expandability. This is Panasonic home and business communication - a smarter way to keep connected.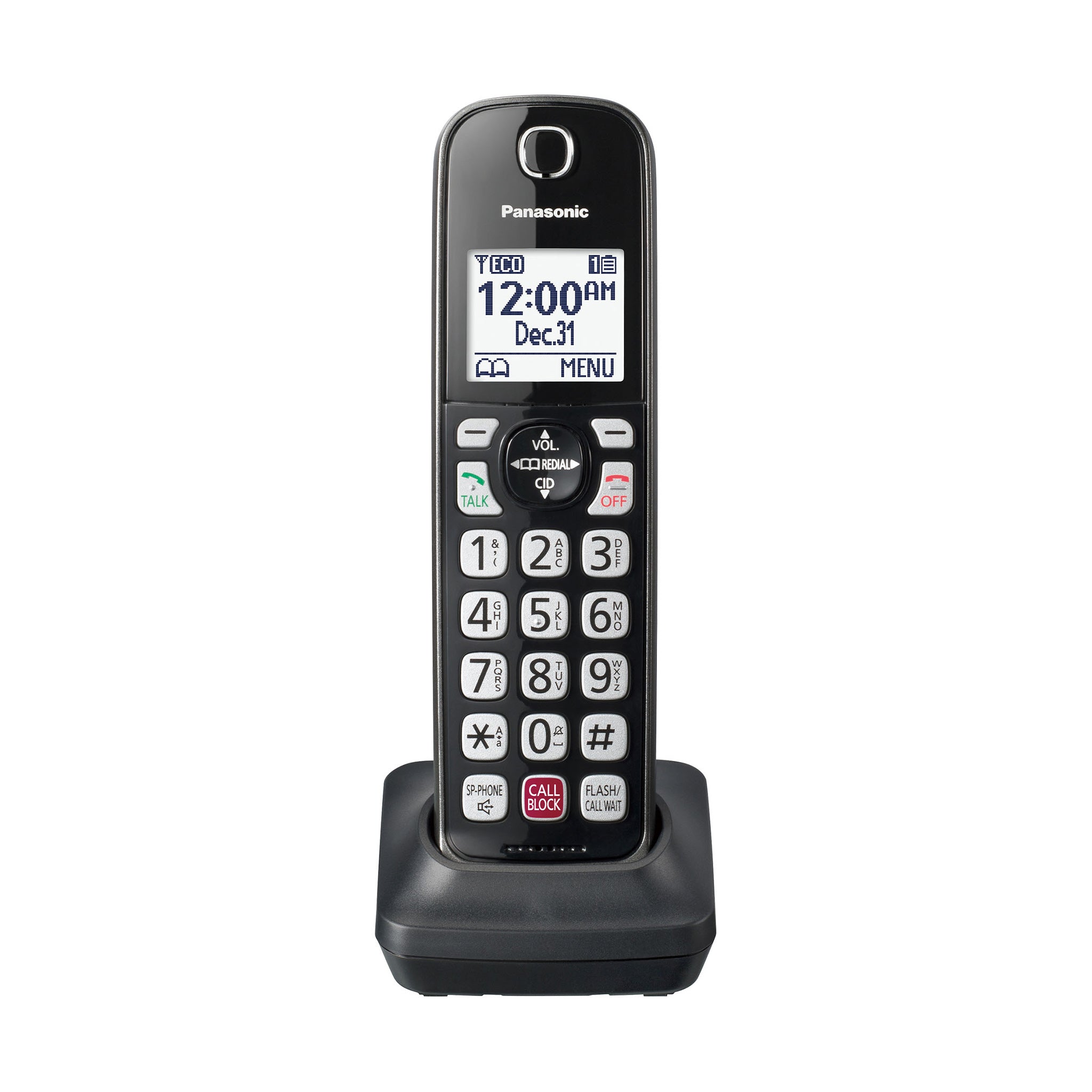 Need Help Finding Additional Handsets?
Panasonic phone system grows when you need it. Use our handset finder to expand your home and business phones with compatible accessory handsets
Find Handset