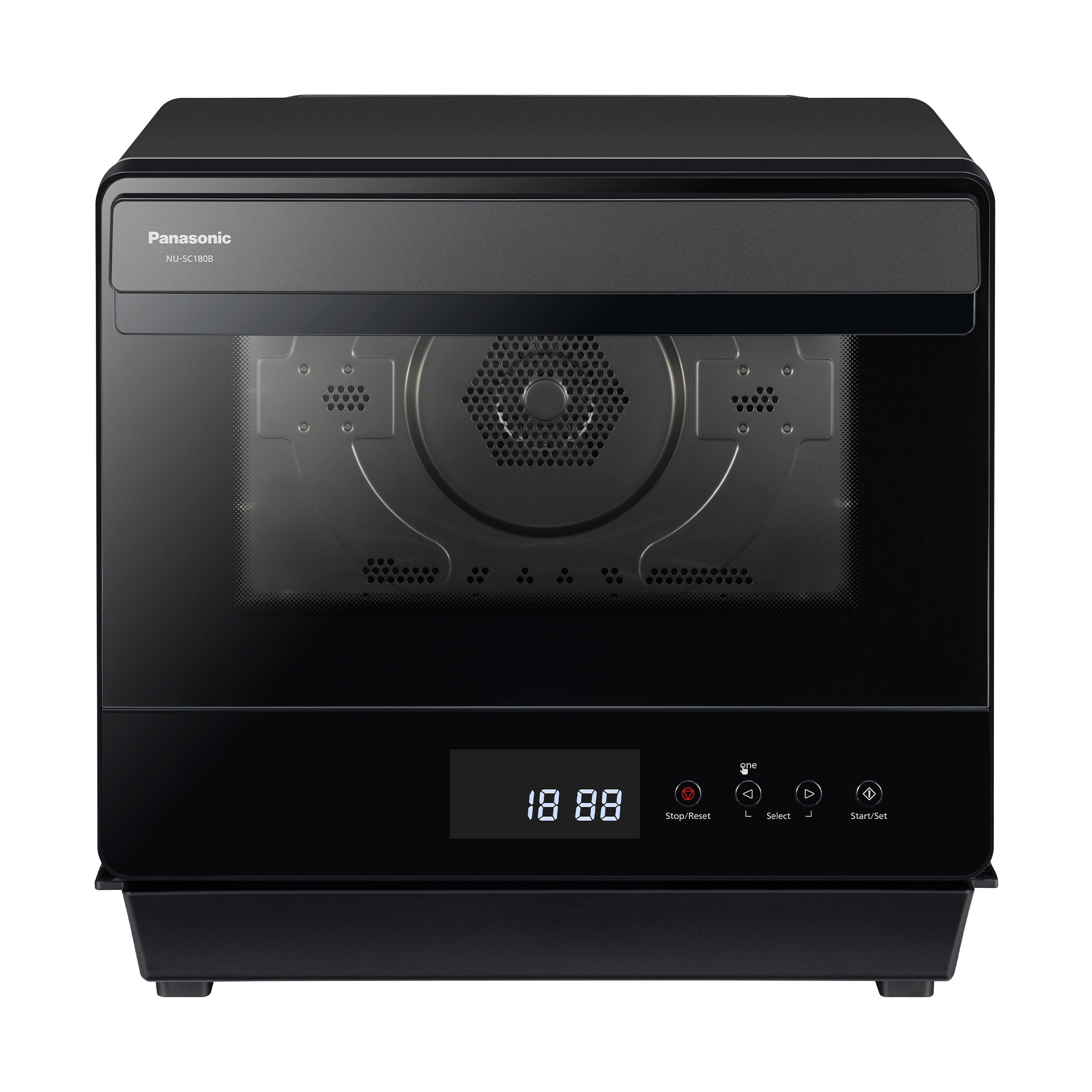 HomeCHEF™ 7-in-1 Steam Multi-oven, 0.7 cu. ft.
SKU: NU-SC180B
Embark on your culinary journey with ease, thanks to the HomeCHEF 7-in-1 Compact Oven. Upgrade your meal repertoire with the power to air fry, stew, convection steam, convection bake, slow cook, ferment, and sanitize. Use these seven cooking methods individually or in combination so cooks of all levels can save time and prepare a wide range of delicious, healthy foods quickly and easily.
Steam, air fry, convection bake, stew, ferment and more with this 7-in-1 compact oven
Steam Convection mode sprays food with steam to produce fluffier cakes and juicier meats during the baking process
Cook fries or chicken tenders, the Air Fry mode will cook these delicious and crispy foods, using a smaller amount of oil, making them healthier
Steam-High for meat, root vegetables, and seafood for a maximum of 30 minutes, and Steam-Med(ium) for shrimp and chicken breast for a maximum of one hour
18 pre-set menu options to make dishes like Steamed Fish, Teriyaki Chicken Wings and Cheesecake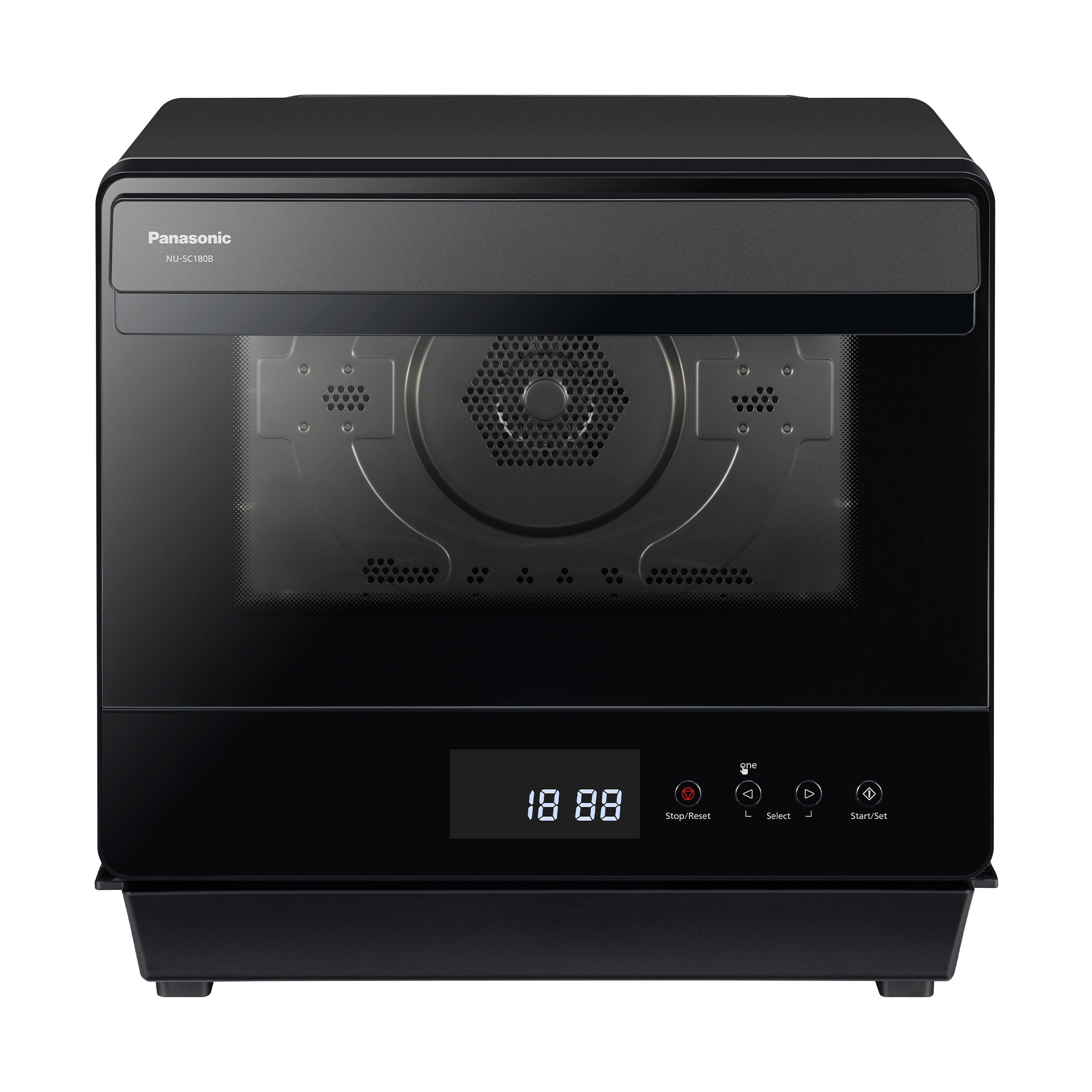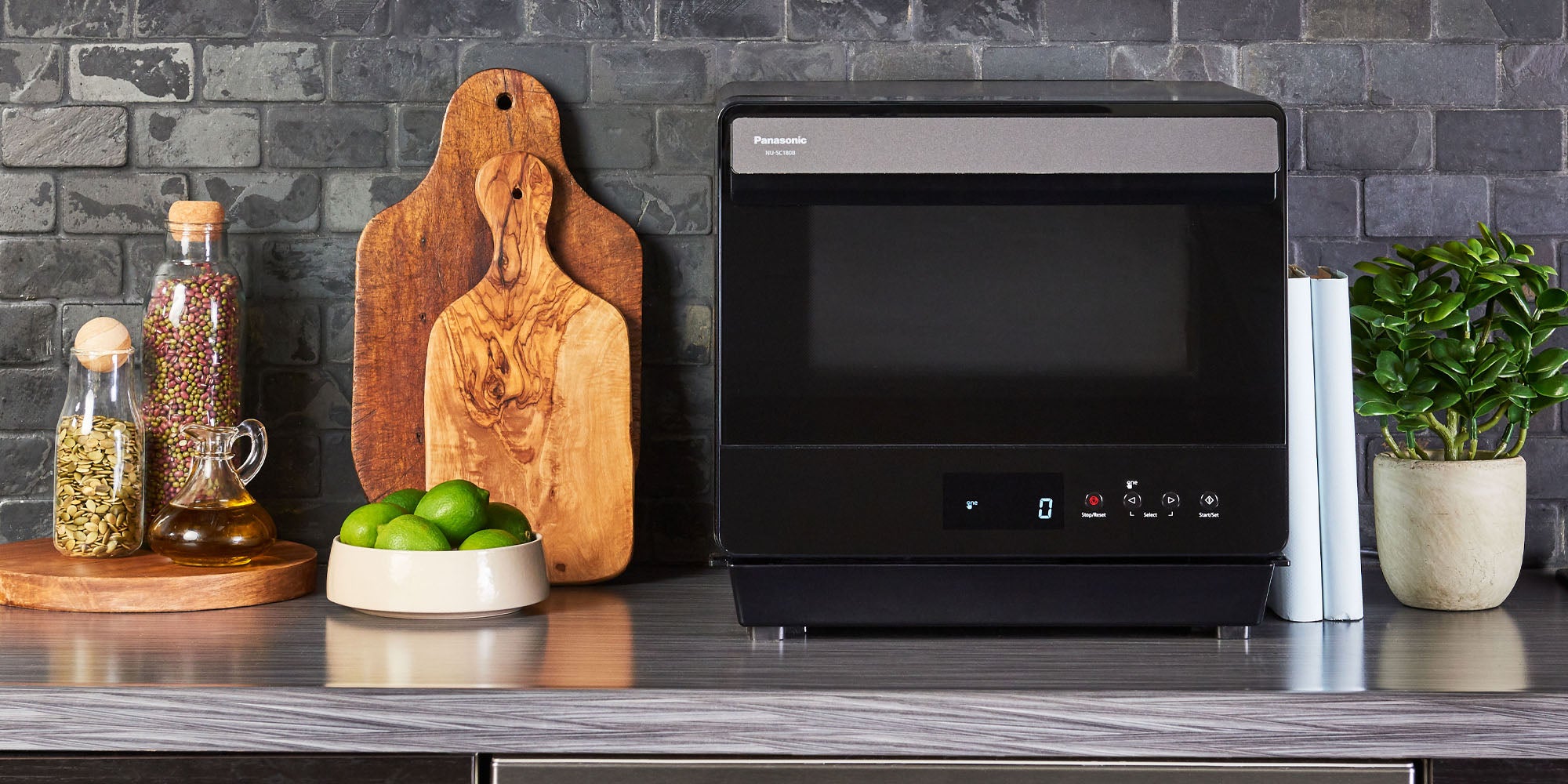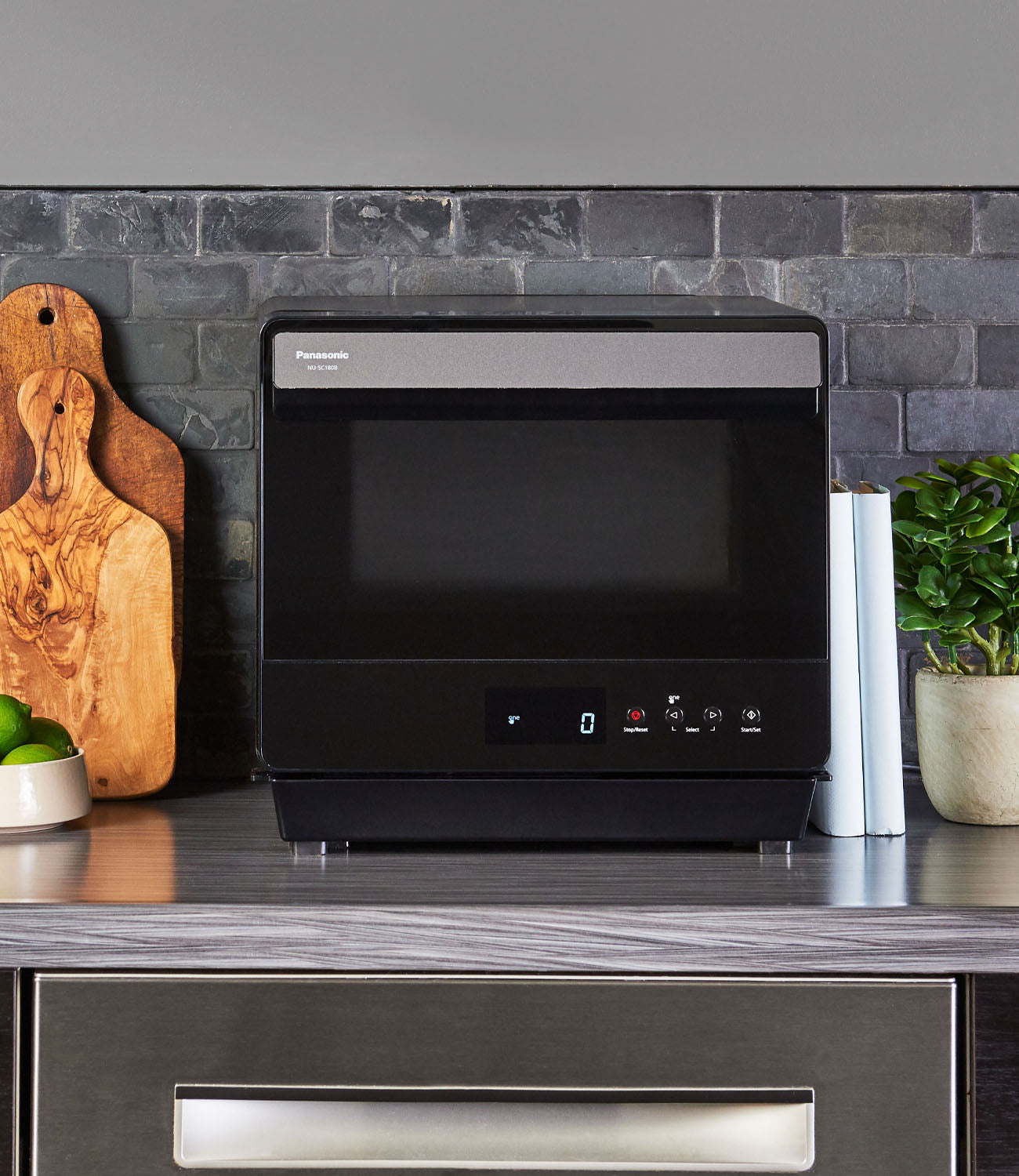 HomeCHEF 7-in-1 Compact
Explore the incredible power of steam, convection baking, and much more, alone or in combination!
Seven Functions for Cooking and More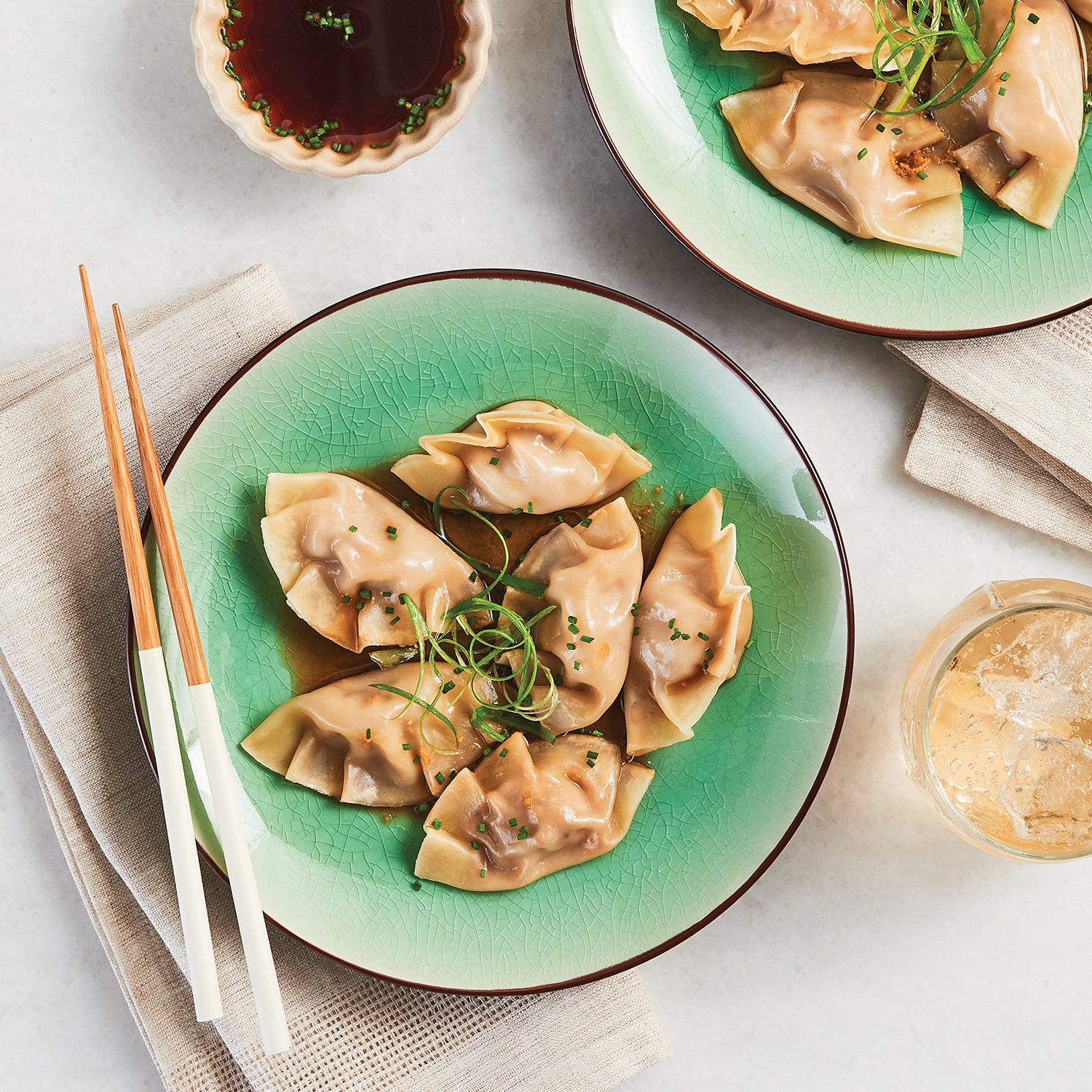 Healthy Steam
Two levels of steam let you make delicious vegetables and tender proteins that retain their nutrients. Chicken, fish, dumplings, eggs, and desserts come out fresh and flavorful.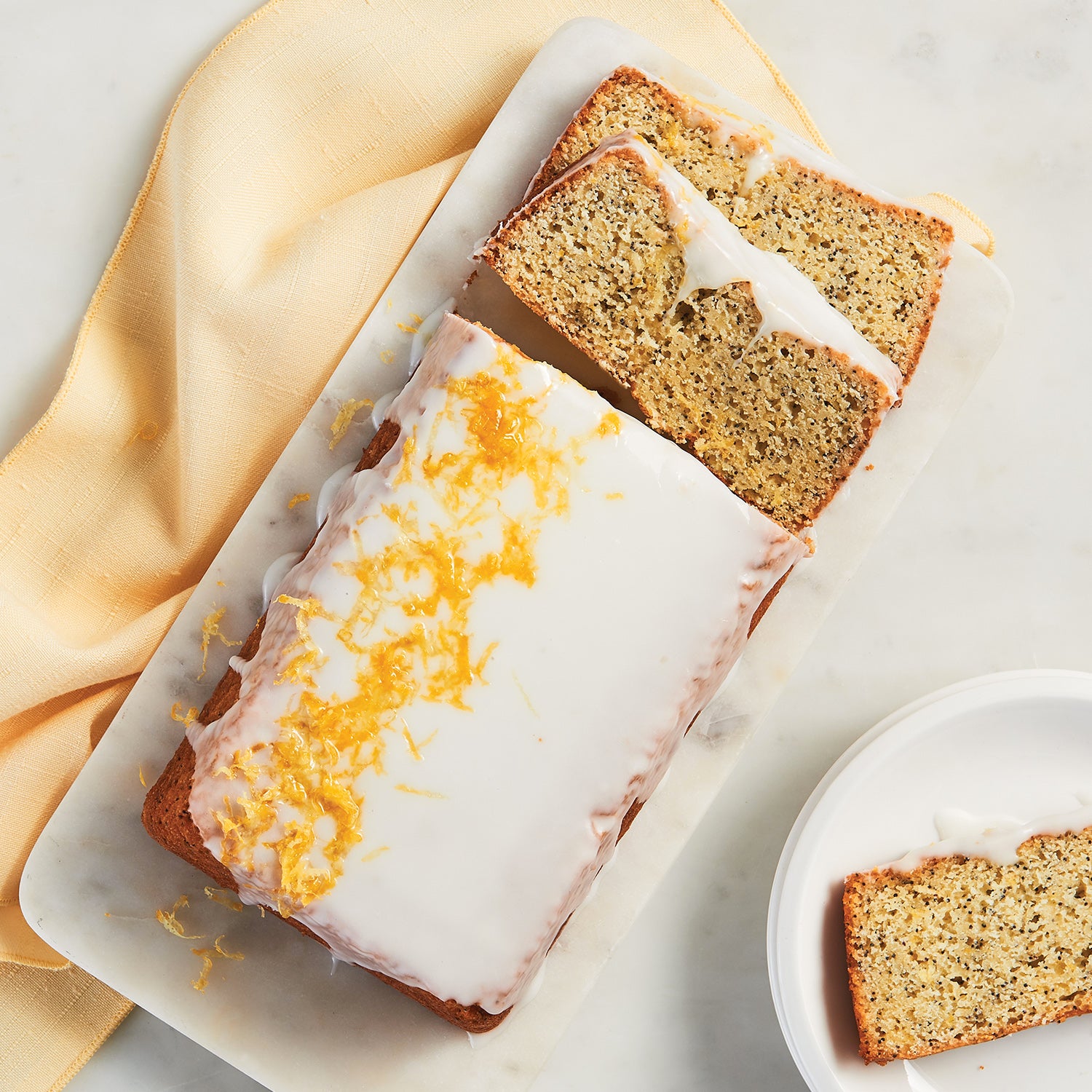 2 Kinds of Convection Baking
Convection Bake gives precise temperature control for juicy, evenly-cooked meals, snacks, and sides. Steam Convection Bake helps make light, enticing cakes and cookies with a perfect browned finish.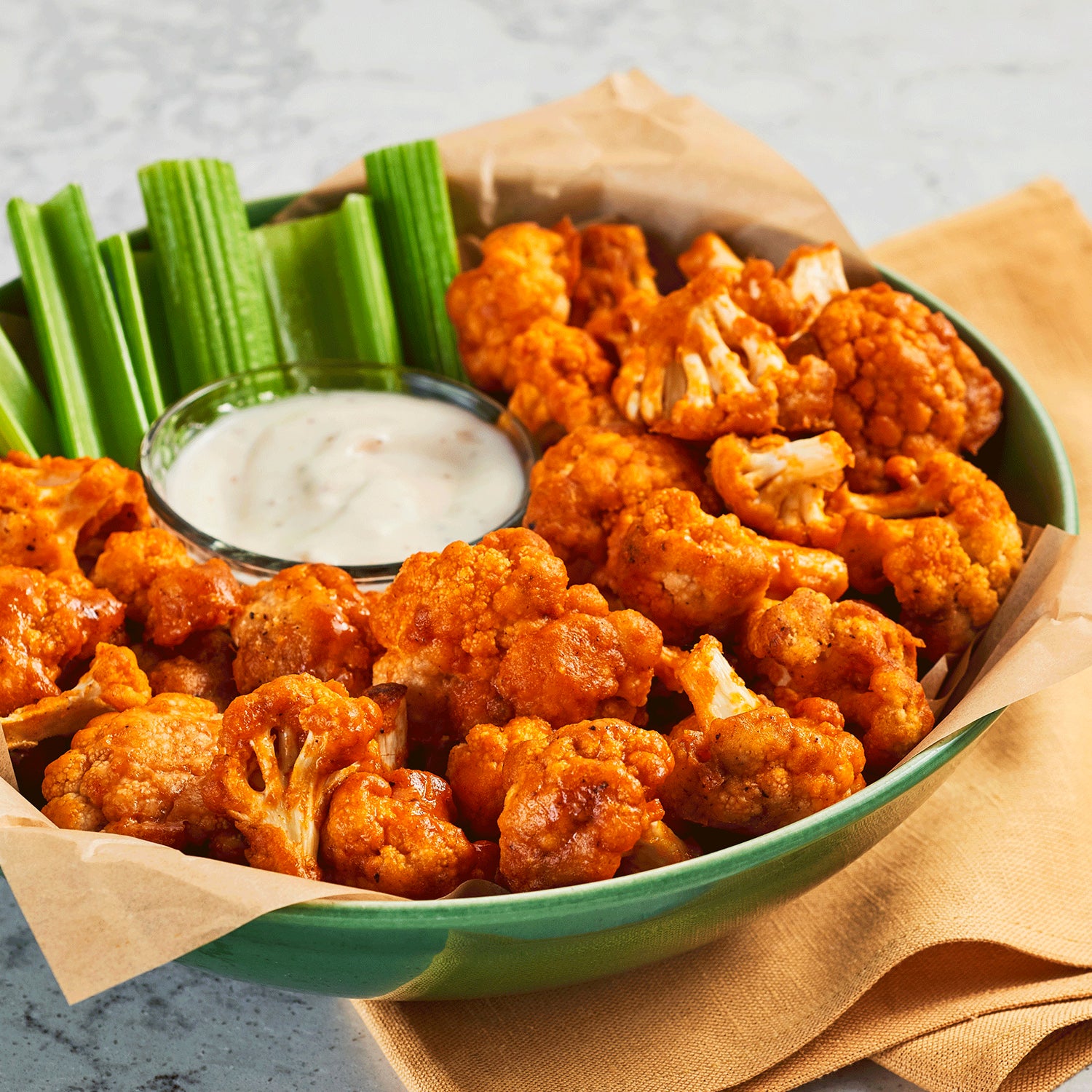 Airfry
Classic fries, nuggets, vegetables, and more made more healthy, with a light and crispy texture and very little oil.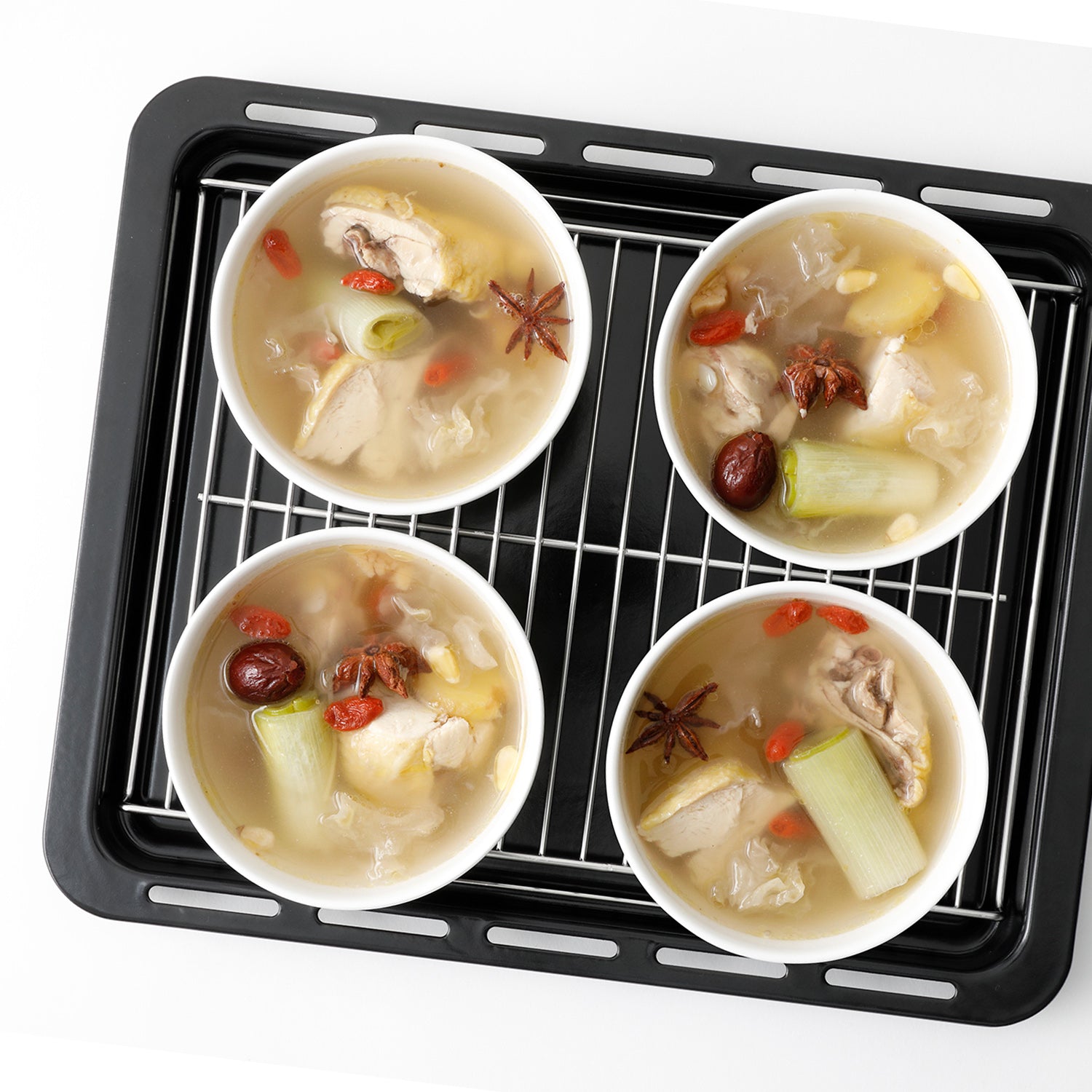 Slow Cook
Stews and soups for the whole family in your compact oven, no need for a separate appliance.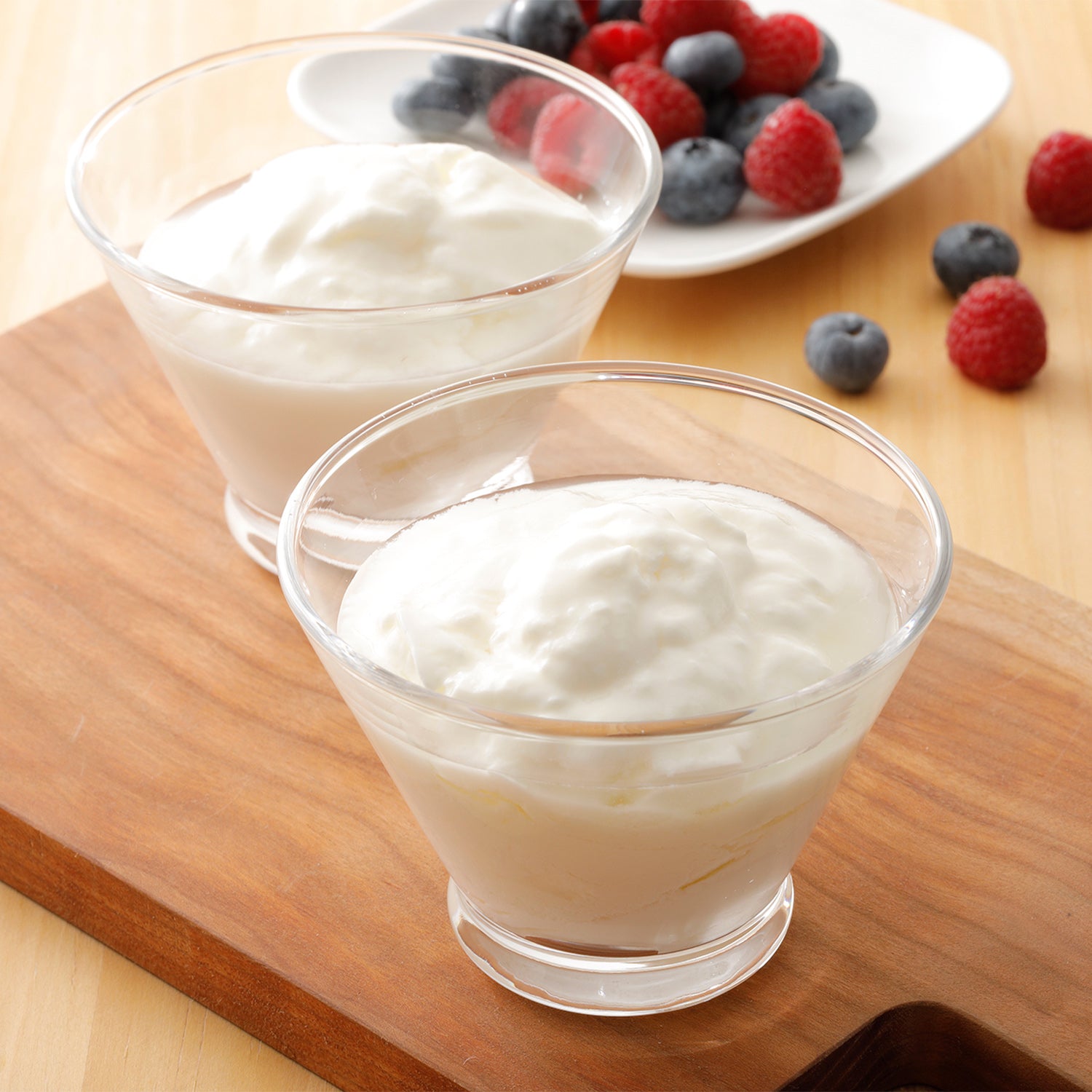 Ferment
Make yogurt, kimchi, bread, and more at home with 2 fermentation temperature settings (85 °F and 100 °F).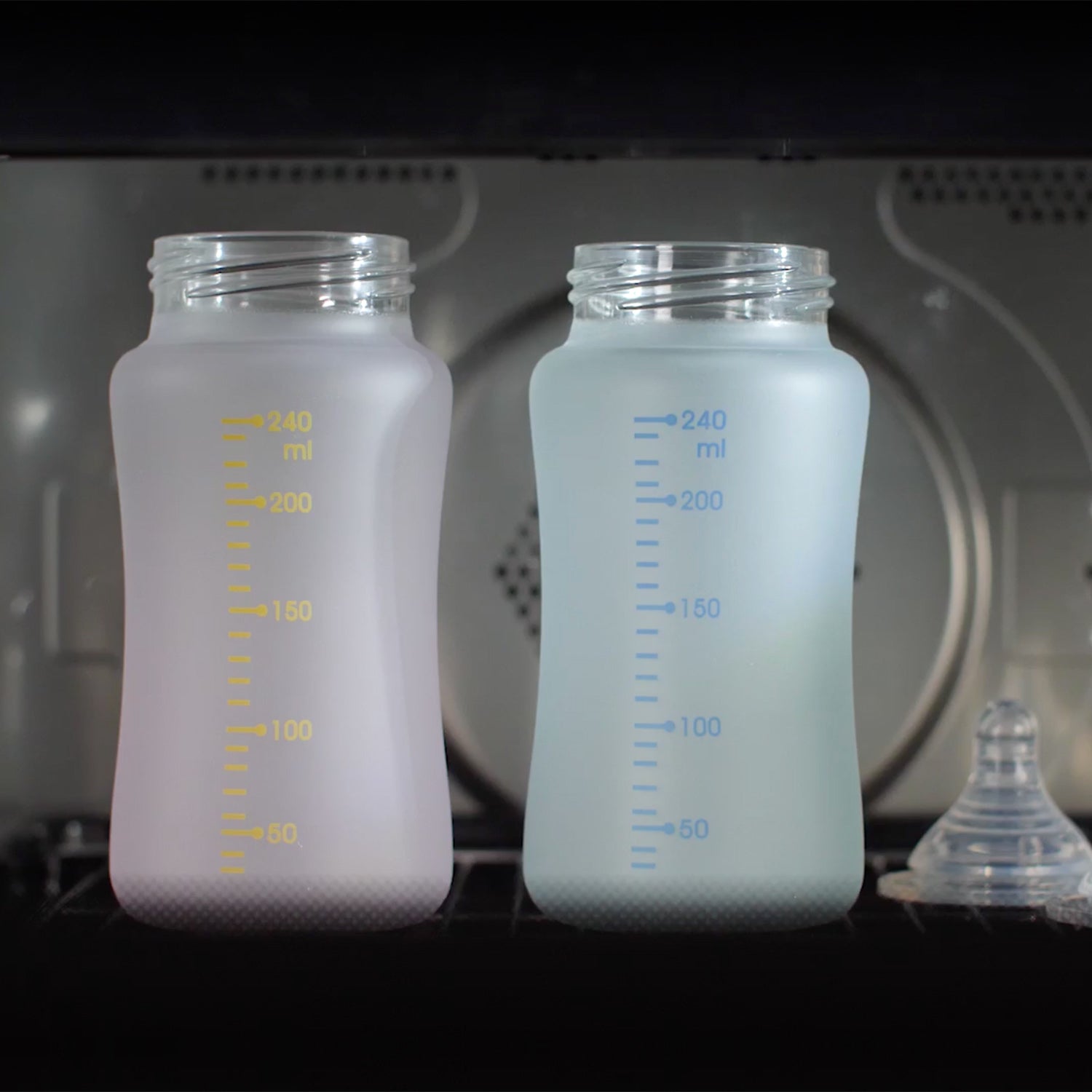 Sanitize
Steam self-cleans the oven and sanitizes utensils and baby bottles.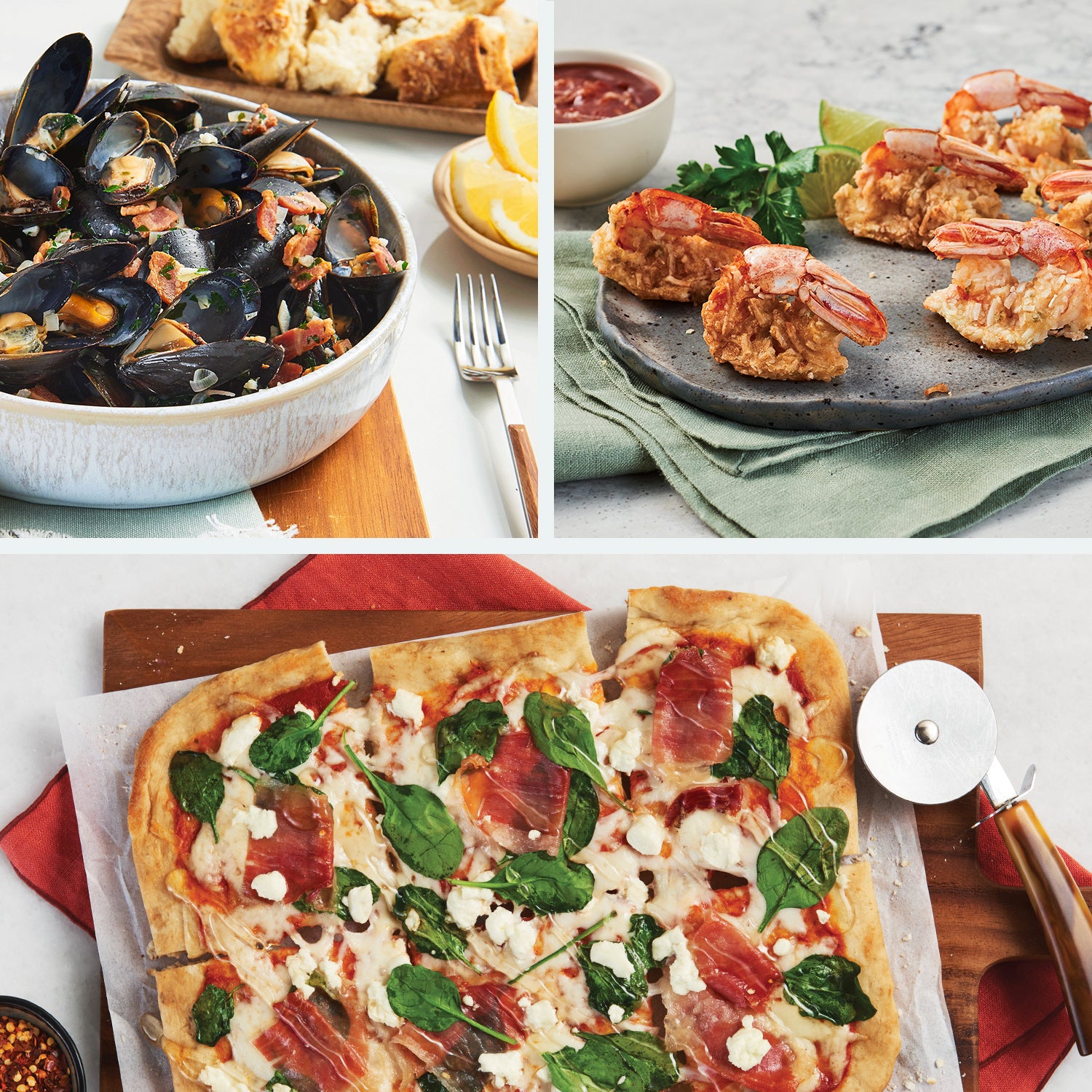 18 Auto Cook Menu Options
Dinner is ready with simple push of a button – choose from 18 auto cook menu options to take the guesswork out of mealtime.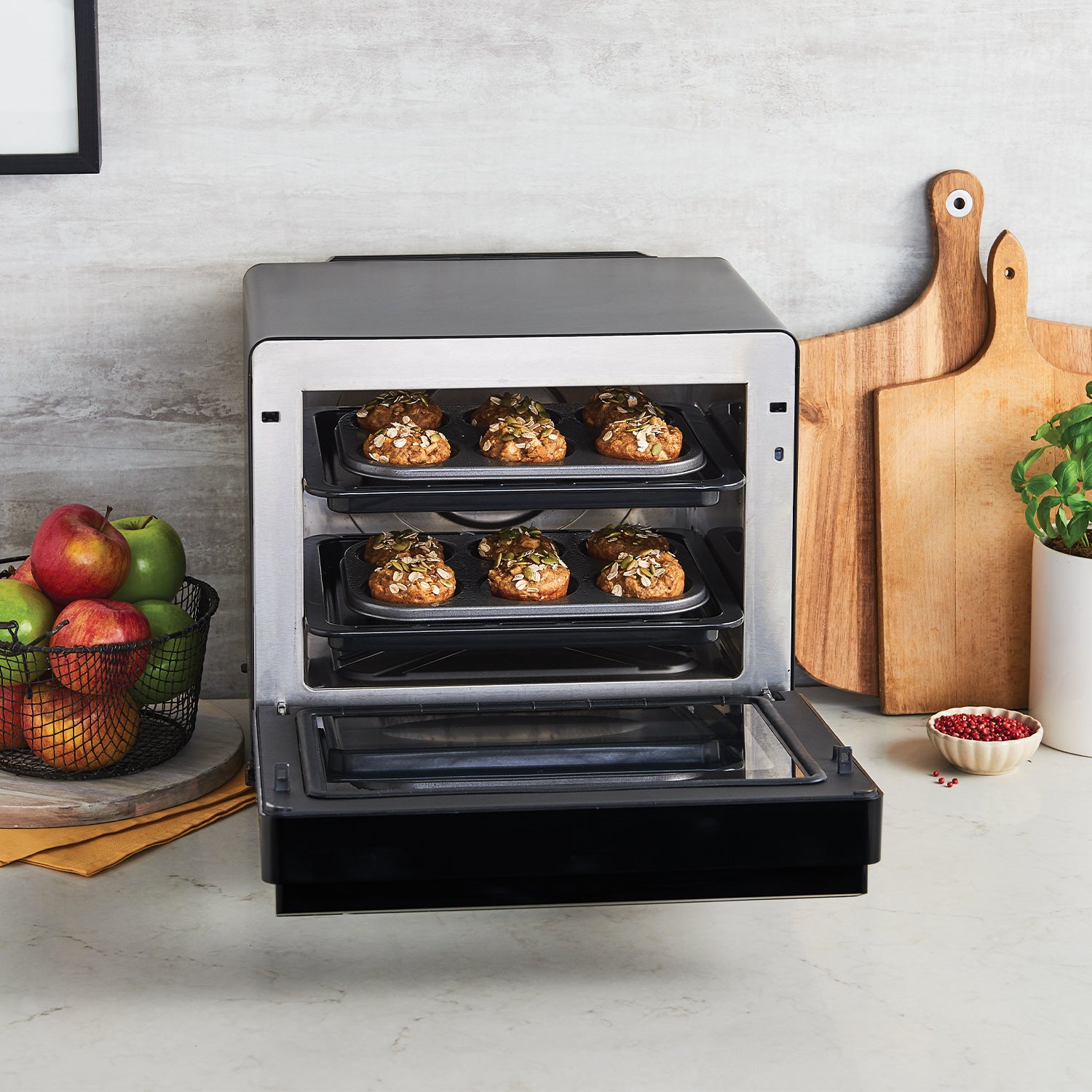 Space-Saving Design
Spacious 0.7 cu. ft. interior fits a 10" pizza, whole fish or small chicken. Two-level convection and steam cooking let you cook more at once – perfect for families.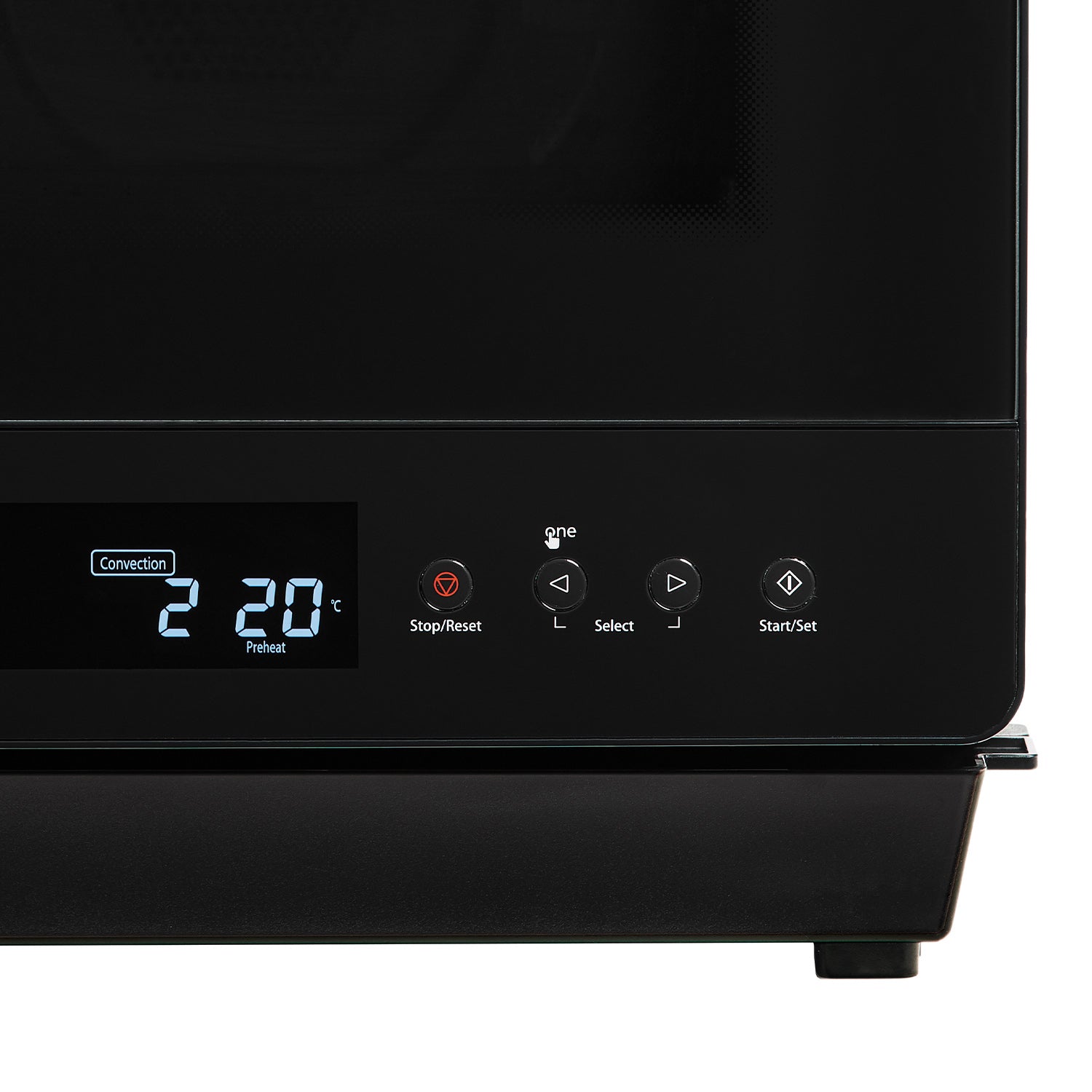 Simple Operation
Large display with bright LED lamp, and operation panel with just four buttons makes it easy to cook your favorite dishes fast.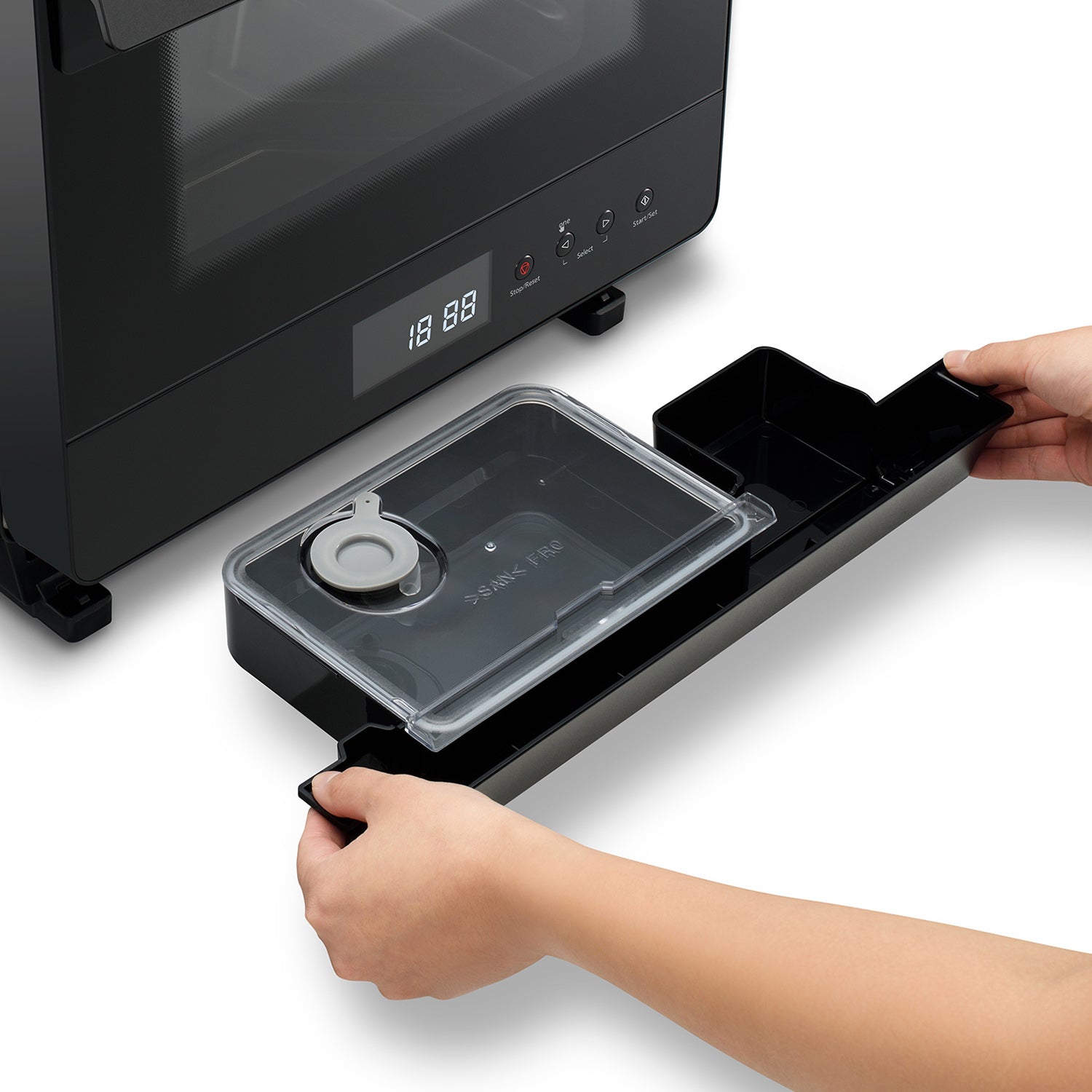 Large Water Tank
Large 27 fl. oz. water tank will steam cook for up to 60 minutes.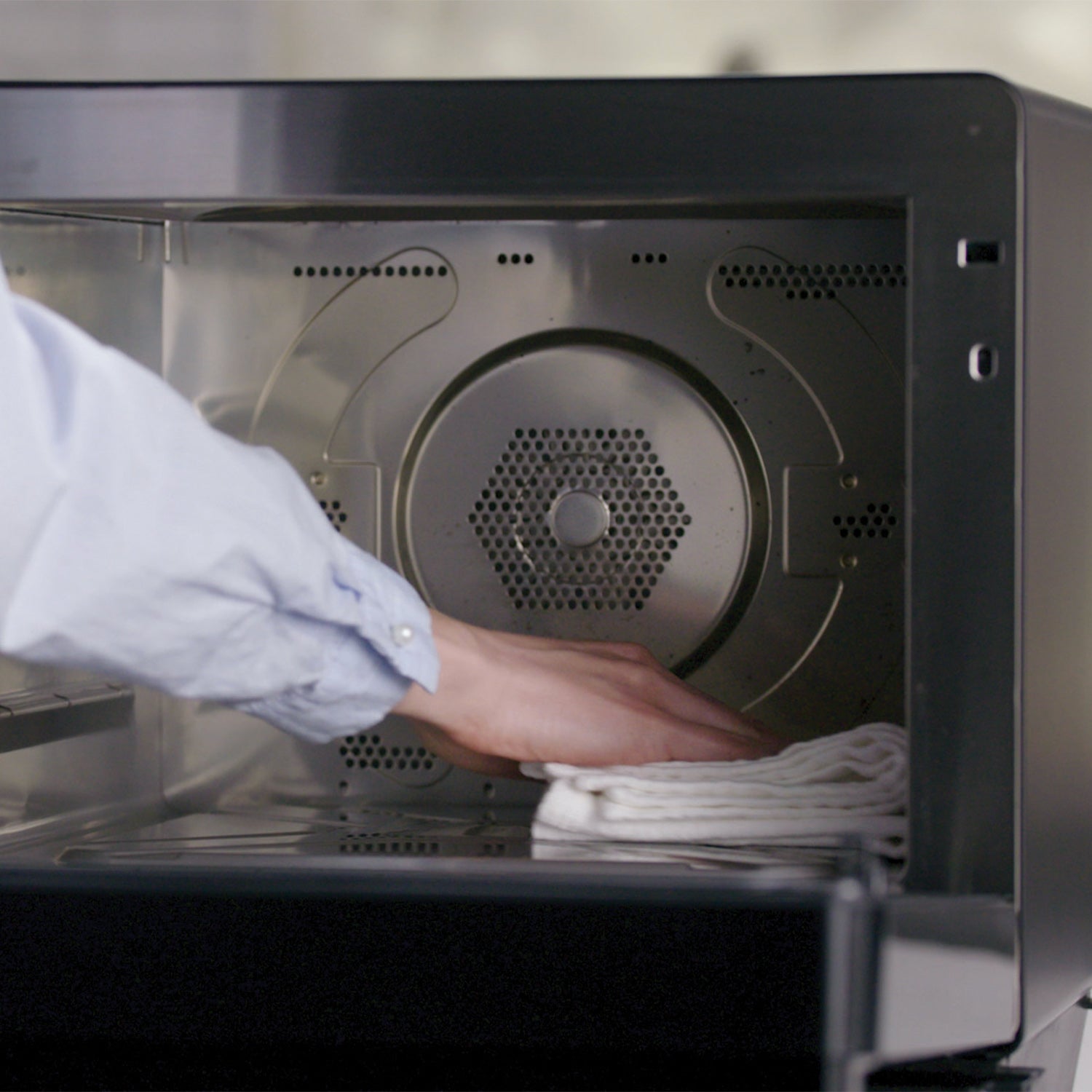 Easy to Clean
When cooking is done and after cooldown, simply wipe down the stainless steel inner cavity. Four oven cleaning programs are included too.
Included Accessories
Two oven racks and two metal trays are included.
Cooking Functions
7 including: Steam, Convection Bake, Steam Convection Combo, Air Fry, Slow Cook, Ferment and Sanitize
Power Consumption
Steam: 1130W
Convection Bake: 1230W
Steam Convection: 1230W
Power Output
Steam: 1100W
Convection Bake: 1200W
Steam Convection: 1200W
Included Components
Two Wire Racks, Two Metal Baking Trays
Oven Cavity Dimensions (HxWxD)
Weight
21.1 lbs (without accessories)
Does this microwave food?

No, this product does not include a microwave function, however you can achieve similar results using the steam function. If you're looking for a combination microwave with air fryer, we would recommend the Panasonic NN-CD87KS HomeCHEF™ 4-in-1 Multi-Oven.
This product is not a toaster oven. You can bake bread to create toast however this would not be as efficient as using a toaster or a toaster oven. For making toast, we recommend our FlashXpress Toaster Oven.
What's the difference between air fry and convection bake?

Both cooking functions heat food quickly with hot circulating air. You should use Convection Bake when you want precise temperature control, and airfry for quick, easy recipes like french fries and wings (Air Fry is set at 445-degrees F)
How long is the preheat time?

Preheating for Air Fry and Convection Bake is about 7 minutes. When preheating is completed, the oven will beep three times and display a [ √ ].

After preheating is complete, and you place the food in the oven and close the door, you must set the cooking time and hit the START button to start cooking.
Why is there no temperature control for Air Fry mode?

Air fry mode includes only one temperature at 445-degrees F. If you're looking for precise temperature control for a recipe, choose Convection Bake.
Ready to Eat?
HomeCHEF 7-in-1 Recipes
Fluffy cakes, steamed dumplings and so much more. Try out our delicious recipes, designed for your new HomeCHEF 7-in-1 Multi-Oven.
Browse Recipes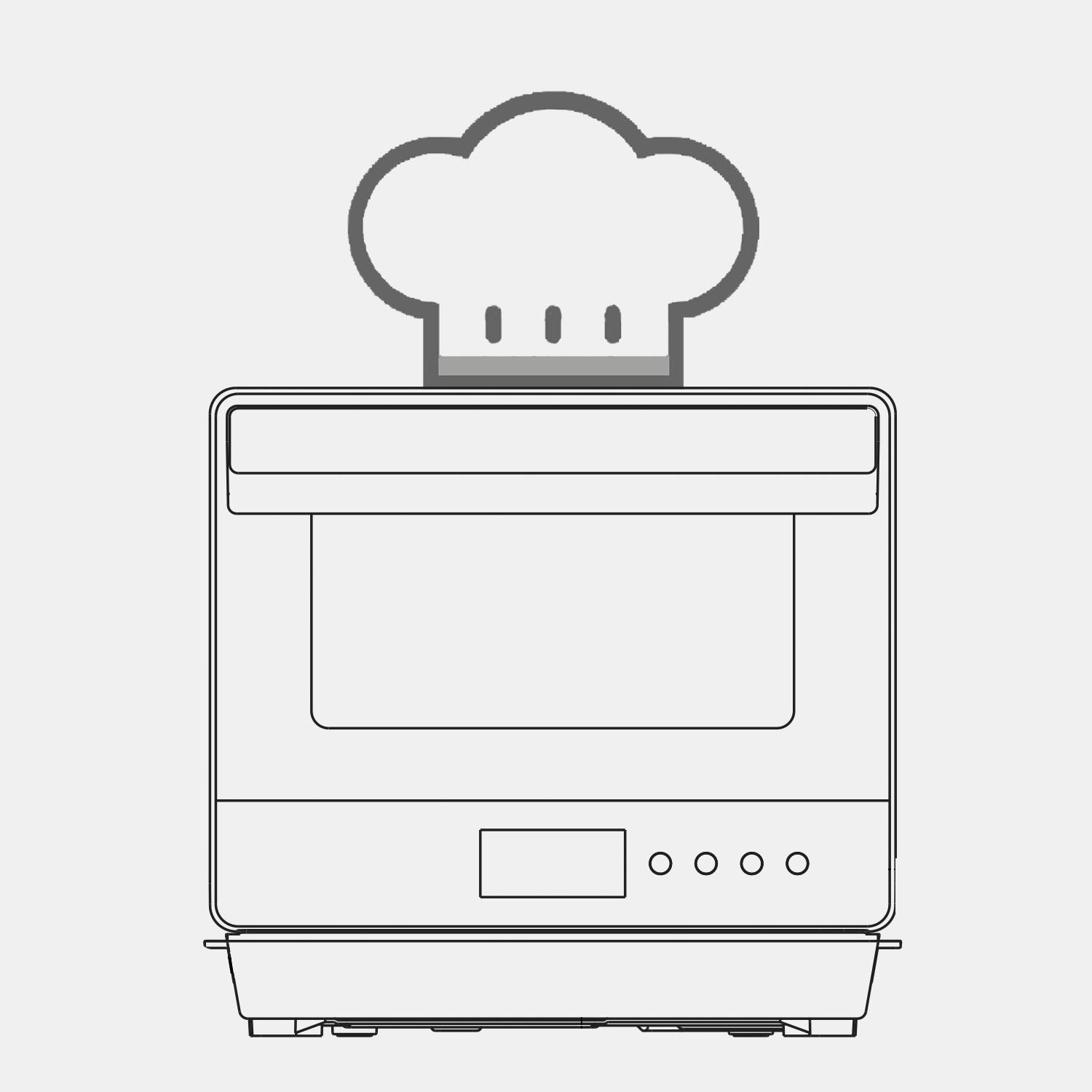 HomeCHEF 7-in-1 Cooking Guide
With our easy cooking guide, you'll learn which settings and cook time to use for some of your favorite dishes!
View Now
This product has no reviews yet.