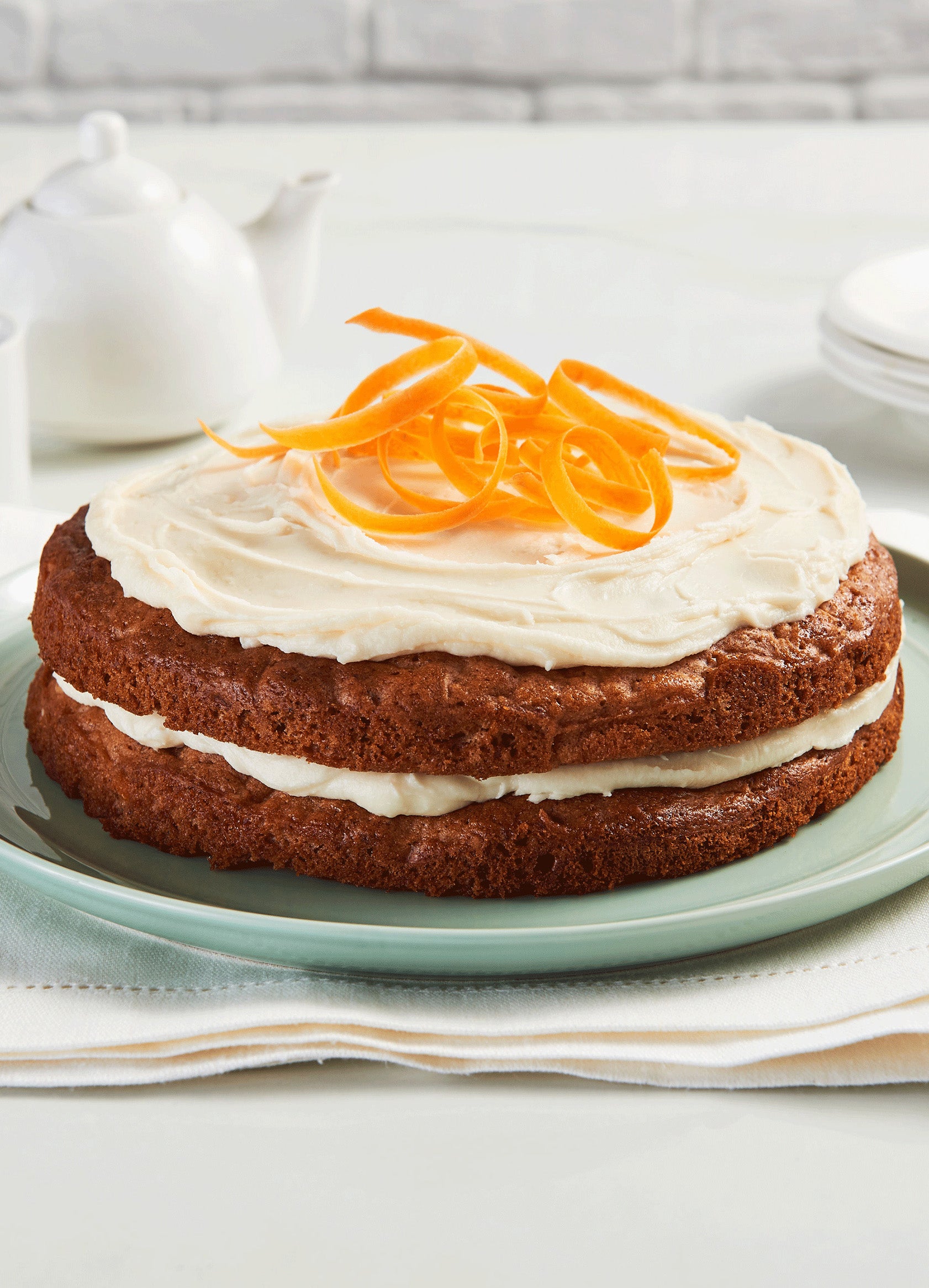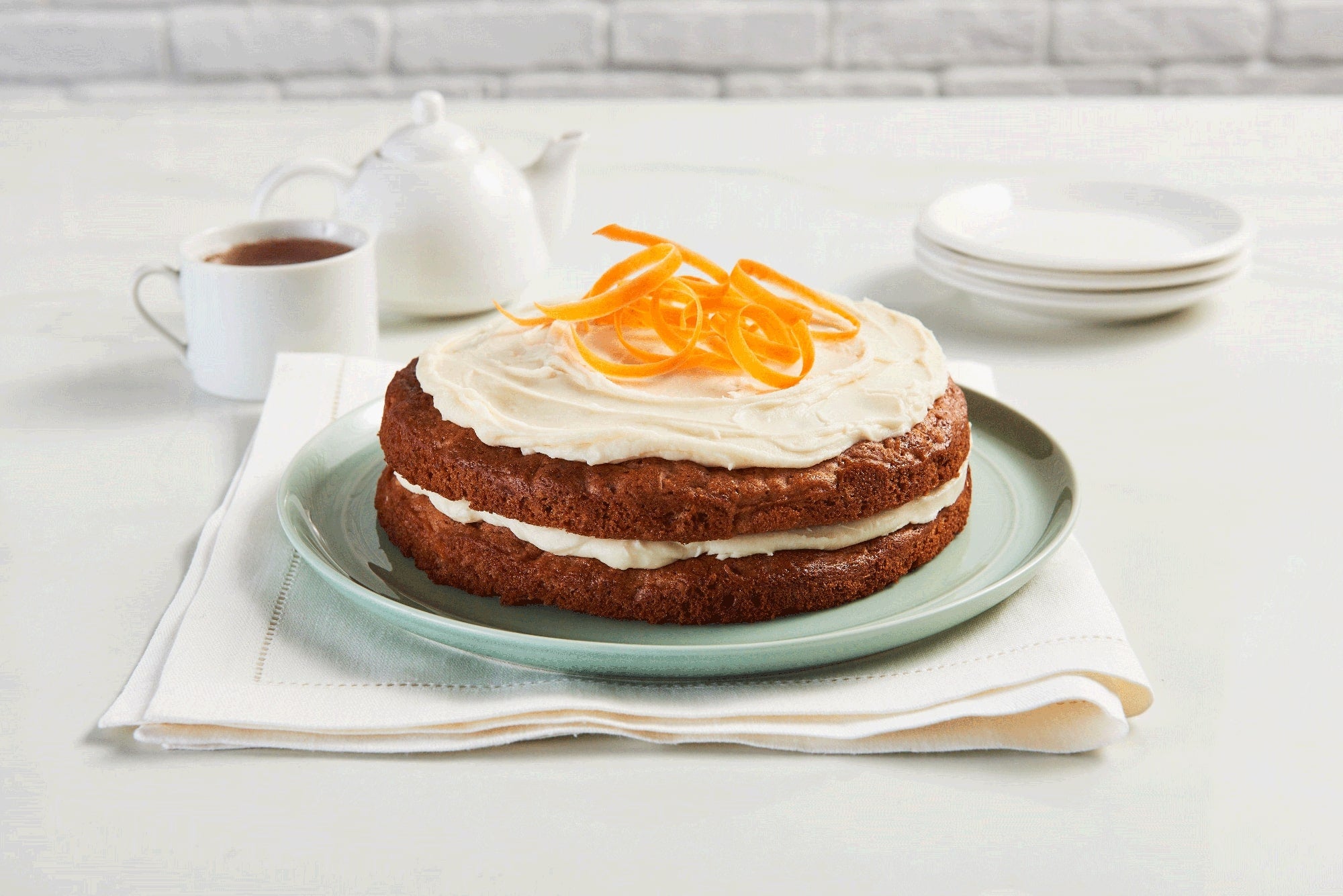 Vegan Carrot Cake
While staying true to the beloved taste of this carroty classic, this vegan recipe has a few hidden tricks up its sleeve. By taking a slightly steamier approach, the sweet essence of the carrots brings out an unbelievably moist, rich and indulgent texture that bursts with carrot and cinnamon flavor.

Ingredients
Cake
2 medium carrots, shredded
½ cup applesauce
¼ cup olive oil
2 tsp cider vinegar
1 tbsp ground flax seeds
2 tbsp water
1½ cup all-purpose flour
½ cup sugar
½ tsp baking soda
1½ tsp cinnamon
¼ tsp ground nutmeg
⅛ tsp ground cloves
½ tsp salt
1 tbsp oil
Icing
4 cups icing sugar
¼ cup vegan butter
4 tsp vanilla extract
¼ cup soy milk
Optional garnish: carrot curls
Preparation
Select the

Steam Conv.

mode and set the temperature to 375°F. Press

Start/Set

to preheat the oven.

In a large bowl, combine carrots, apple sauce, olive oil and cider vinegar. In a separate bowl, combine flax seeds and water and then add mix to large bowl and combine.

In a medium bowl, combine flour, sugar, baking soda, cinnamon, nutmeg, cloves and salt.

Mix the dry mixture with the wet mixture until just combined.

Line 2 8-inch round pans with parchment paper cut into circles. Grease the two pans with the oil. Divide the batter between the two pans, place them on the two levels of the oven and cook for 40 minutes.

Insert a toothpick to ensure the cakes are fully cooked and let them cool completely on a cooling rack.

In the meantime, add the icing sugar, vegan butter and vanilla to a stand mixer bowl and mix with the paddle attachment on low for two minutes. Gradually add the soy milk until it reaches a smooth texture.
When the cakes are totally cooled, spread a layer of icing on the first cake, then stack the second cake on top of the first one and spread the remaining icing on top. Garnish is required.