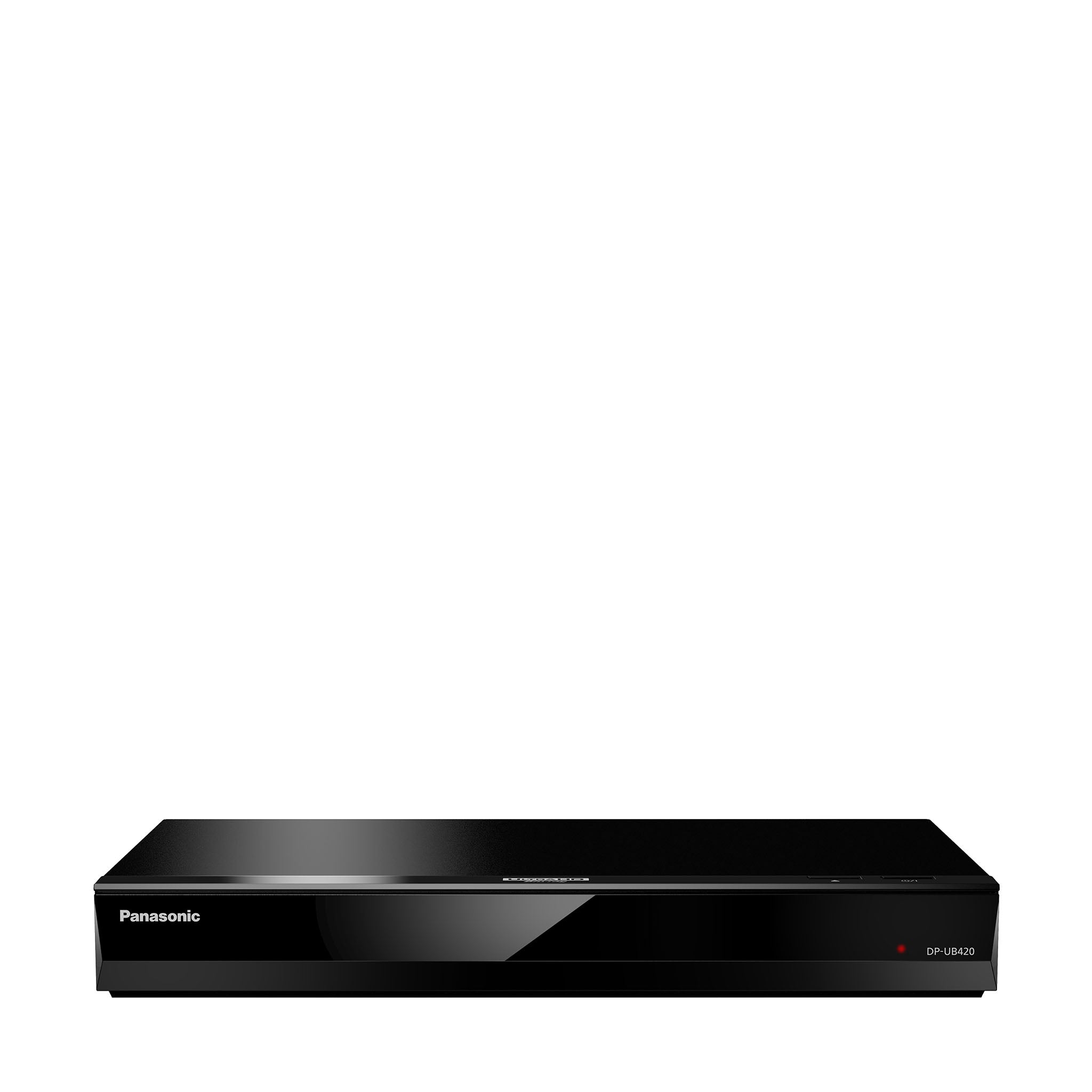 Streaming 4K Blu-ray Player, Hi-Res Audio
SKU: DP-UB420-K
For a cinematic experience at home, the Premium 4K Blu Ray Player delivers stunning color and details, applying exclusive Panasonic technologies to 4K high-precision chroma processing to give natural textures and depth. High-res audio studio master sound reveals both rich and delicate tones. Supports HDR images from ordinary HDR10 and TV footage, which do not support special new formats.
Enjoy your library of special-edition Blu Ray, rare DVDs, or streamed content in true cinematic style with immersive video and audio
Works with Alexa and Google Assistant for voice command without your remote. Connect to wireless network to stream 4K VOD content through Netflix, YouTube or Prime Video
Exclusive Panasonic Hollywood Cinema Experience (HCX) tech is applied to 4K high-precision chroma processing for natural textures and depth, maximizing color, clarity, and detail
Designed for high-resolution audio as it was meant to be heard. Connect to your audio system via twin HDMI for Hi-Res studio master sound
Blu ray DVD player enables high dynamic range playback of three 4K/HDR formats-HDR10+, HDR10, and Hybrid Log-Gamma (HLG), providing detailed 4K content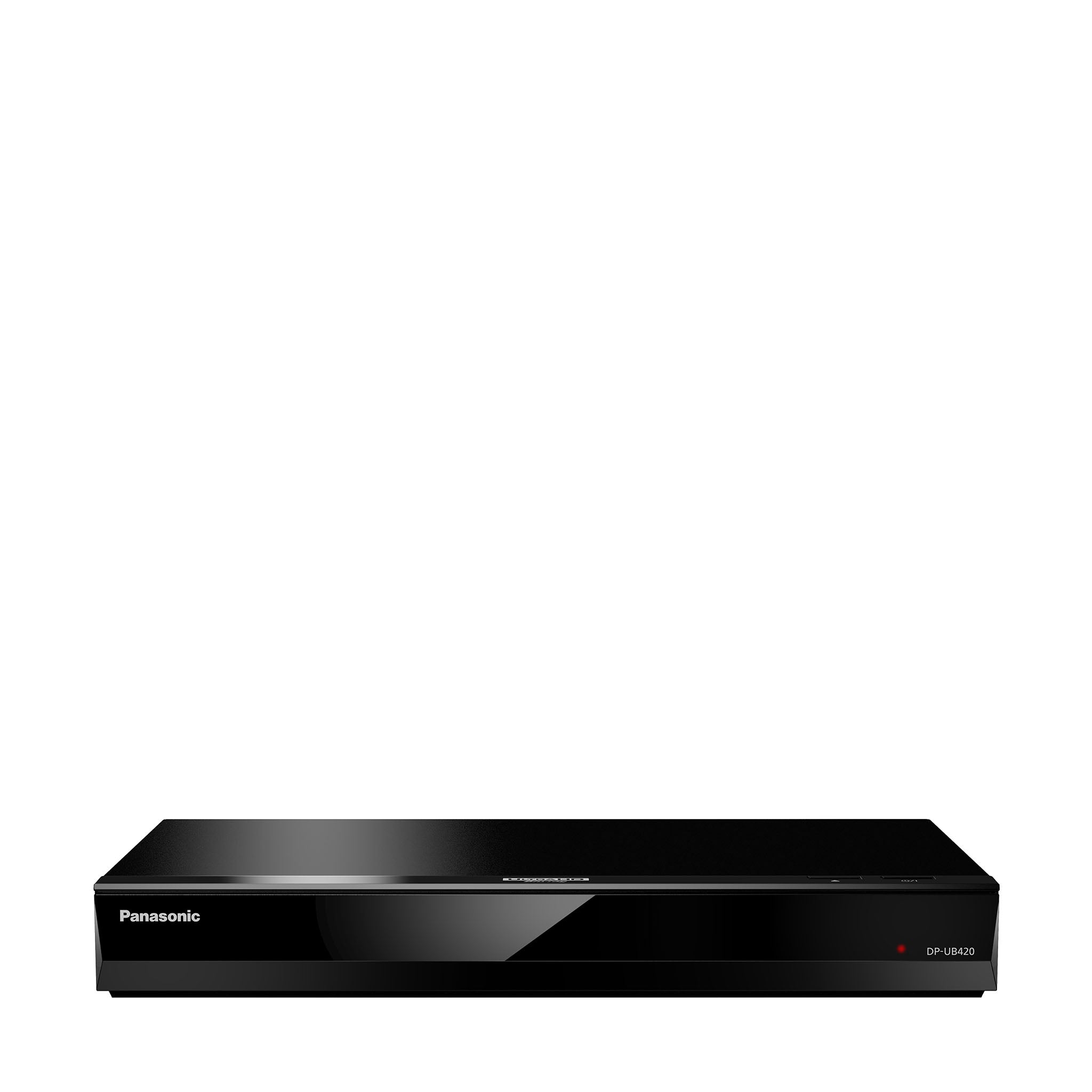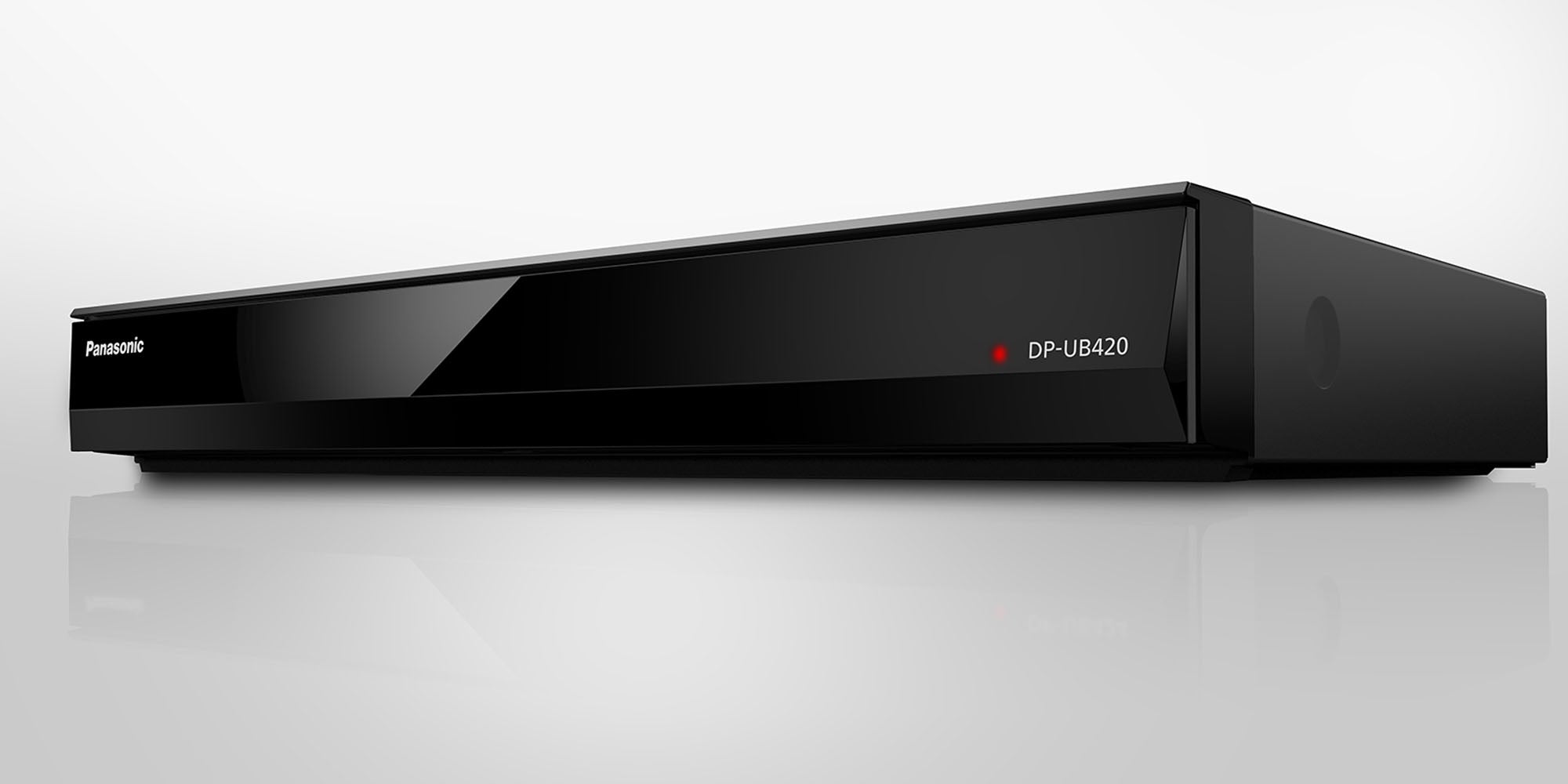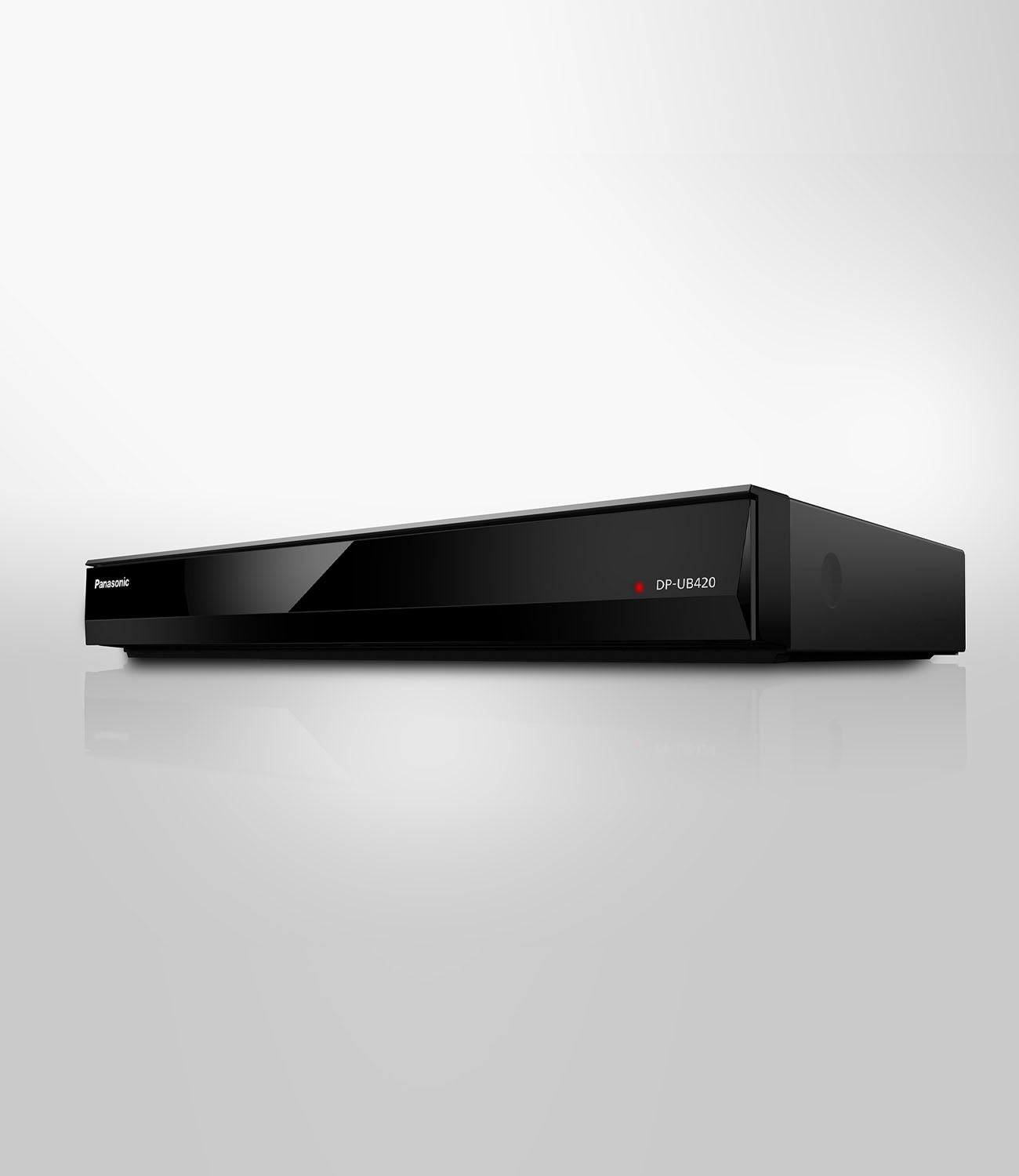 Premium 4K UHD Entertainment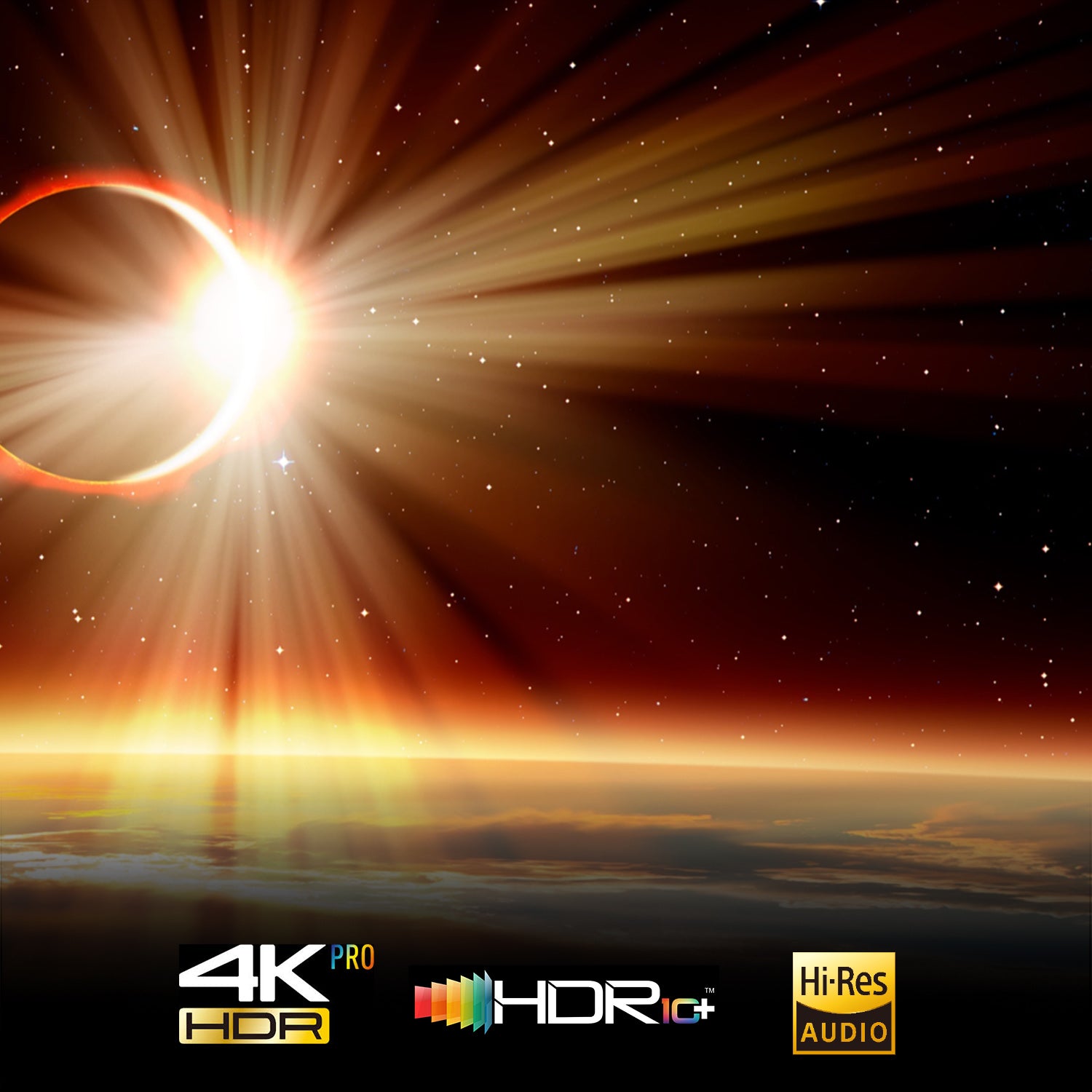 HDR10+, HDR10 and HLG Formats
Panasonic's advanced Ultra HD Blu-ray player supports 4K/HDR formats like next-generation HDR10+ dynamic metadata, HDR10, the standard HDR format for films and UHD Blu-ray discs, and Hybrid Log-Gamma (HLG).
HCX Processor
Panasonic's Hollywood Cinema Experience processor confidently delivers precise chroma and HDR processing for beyond-dazzling color and detail in all your 4K/HDR content.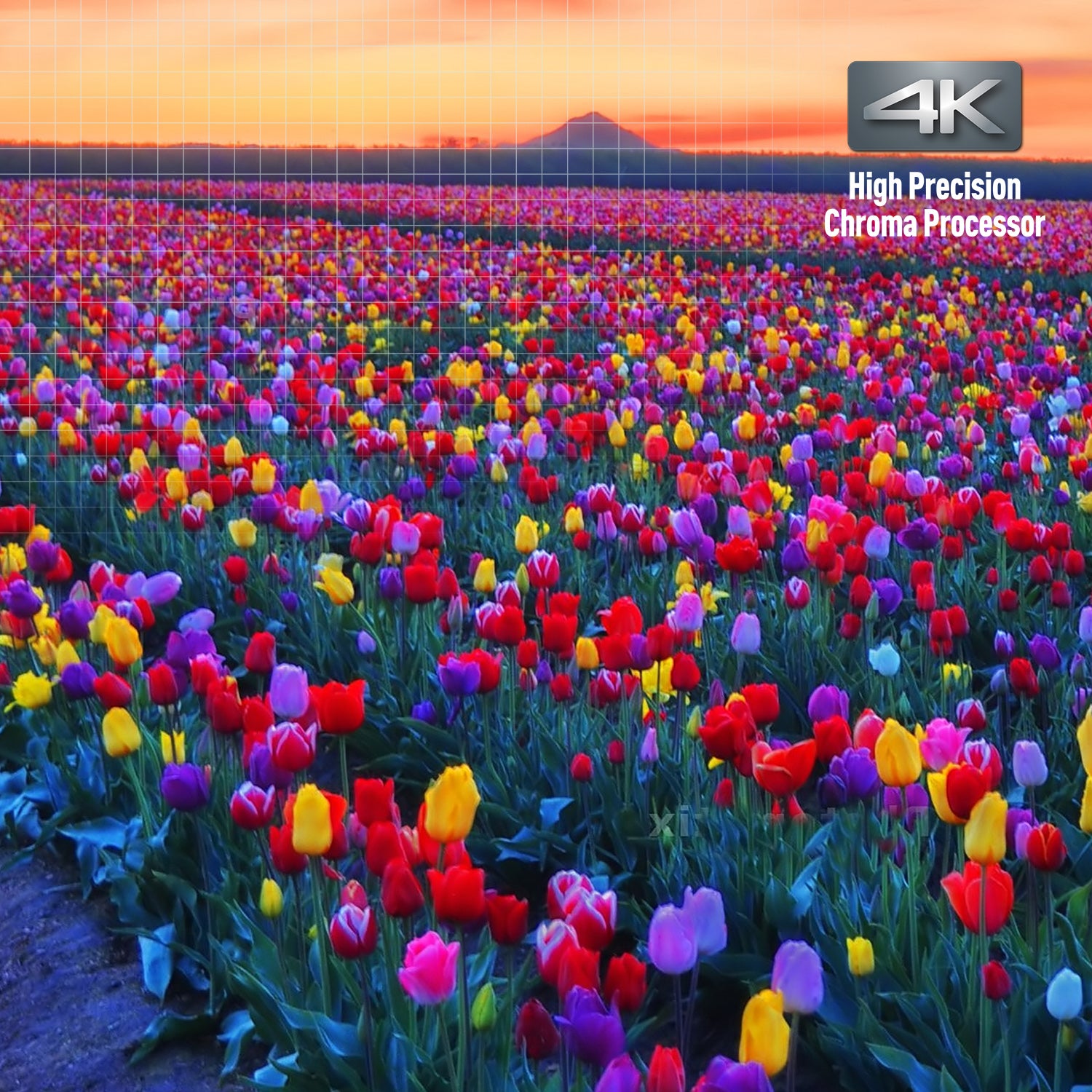 Vivid Tones, Natural Textures and Depth
Panasonic's unique 4K High Precision Chroma Processing. 4K image color signals (4:2:0) are integrated into 4K (4:4:4) by a multi-tap chroma process for full, natural tones and textures, and depth.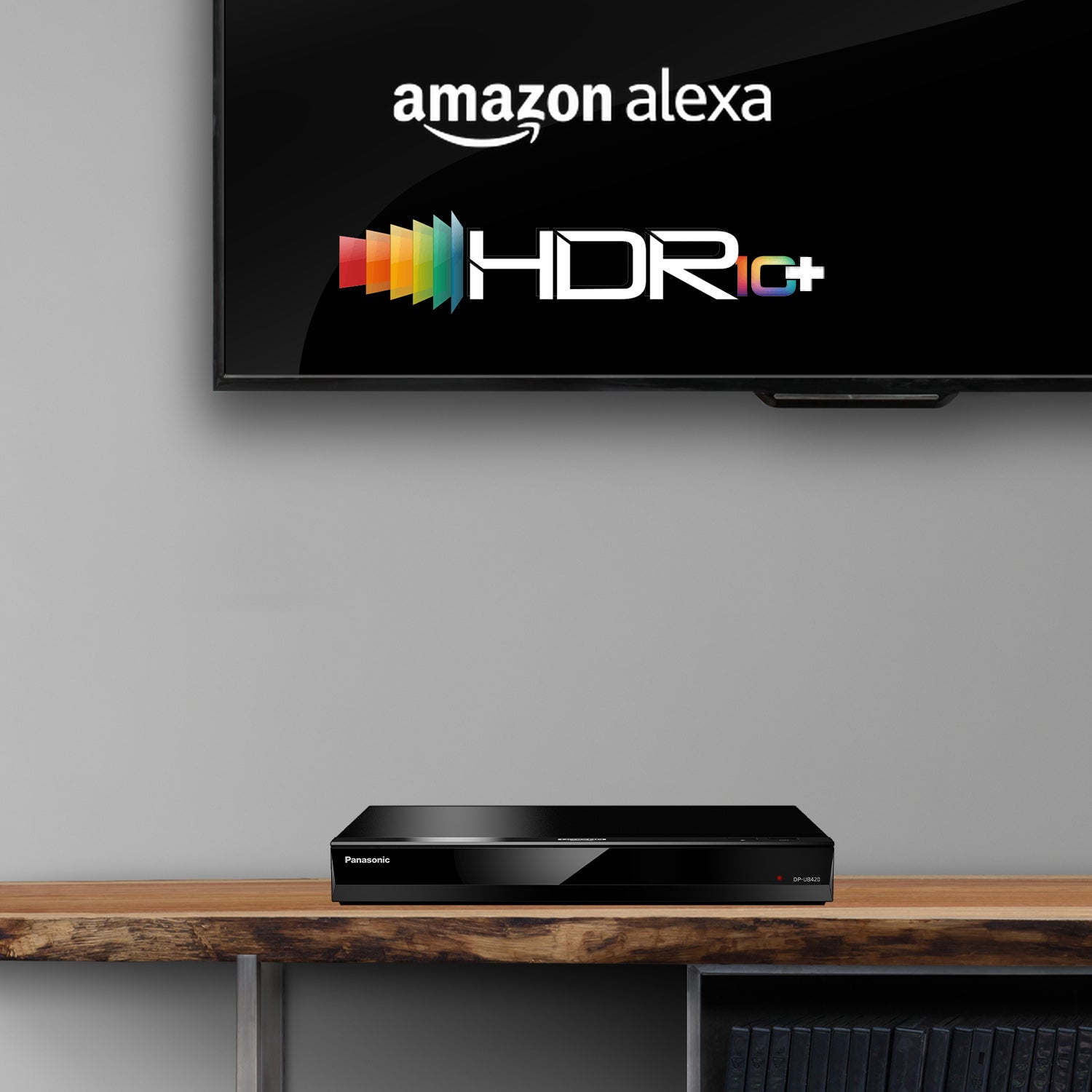 Works with Alexa
Panasonic's DP-UB420 includes voice assist with Amazon Alexa. A wide, convenient variety of operations, such as play, pause, fast forward and even your viewing experience can be easily controlled without a remote for hands-free convenience. Works with the Google Assistant, too.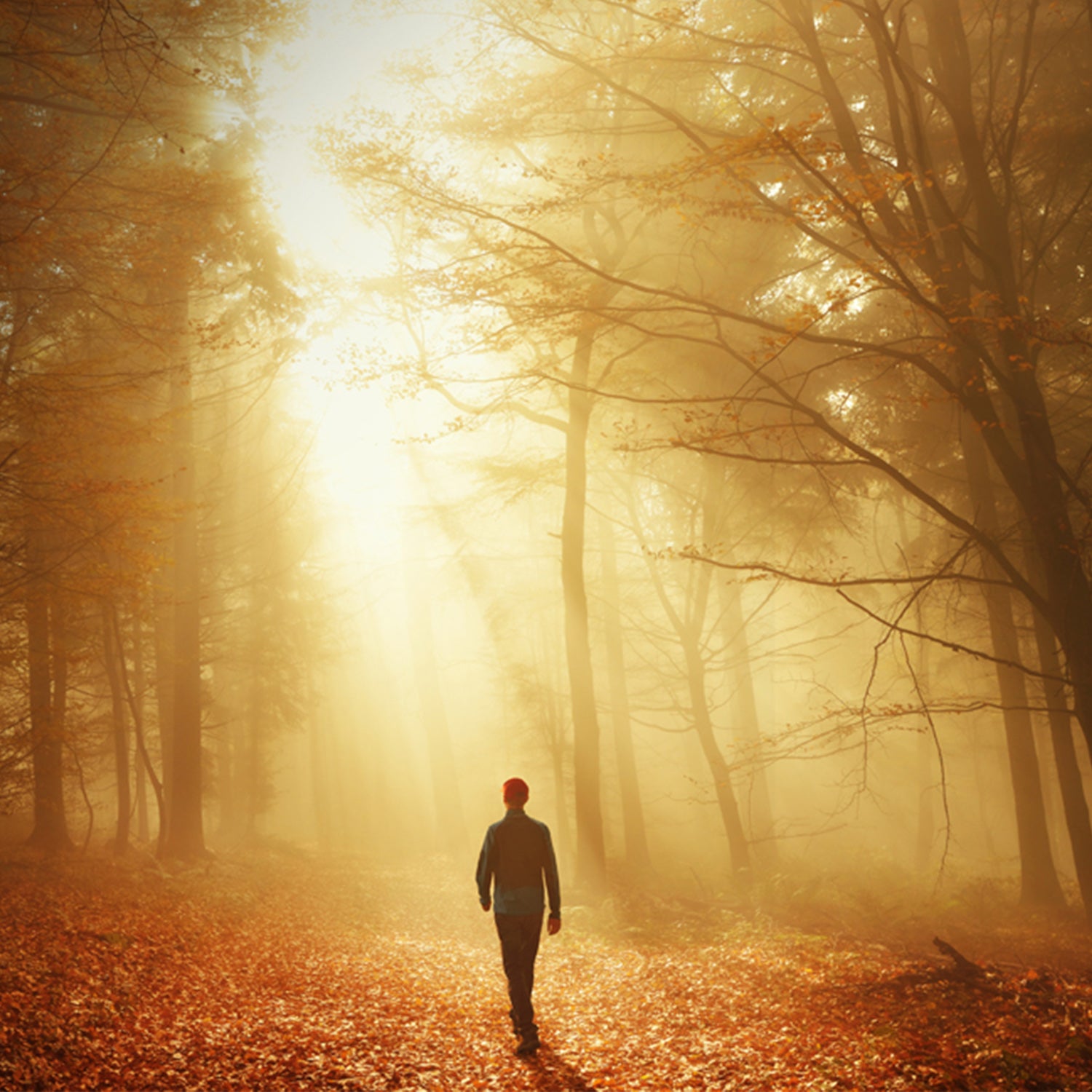 Closer than Ever to Real Life
Panasonic's original image processing technologies produce HDR images with higher-than-ever definition. From one scene to the next, mapping is applied to instantly adjust brightness levels in all your HDR content. Even HDR images from HDR10 and TV footage that don't support formats like HDR10+ and Hybrid Log-Gamma deliver dazzling playback.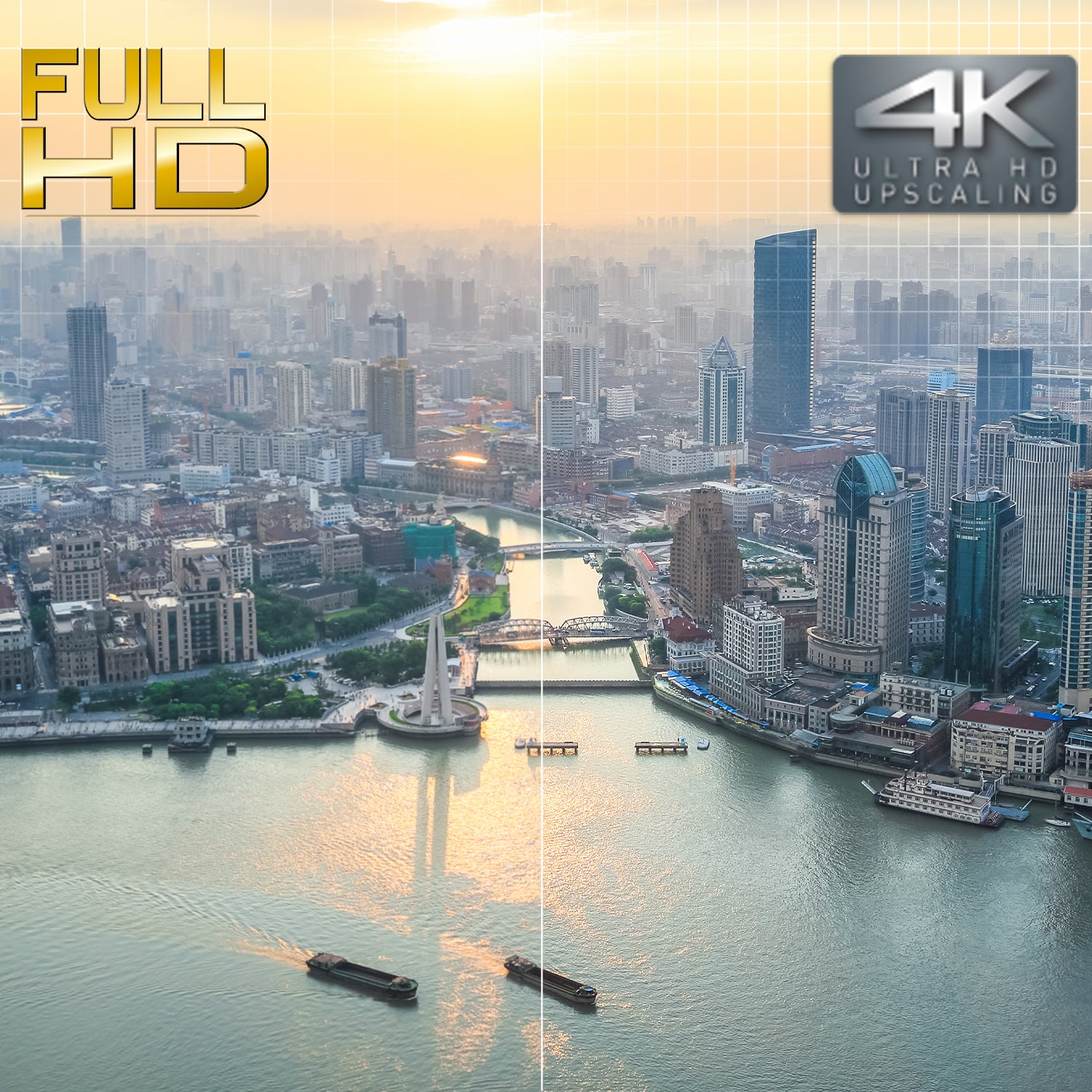 4K Direct Chroma Upscaling
By upconverting Full-HD chrominance and luminance signals directly into 4K signals, Panasonic's upscaling technologies produce 4K images with natural textures and incredible depth. To fully enjoy 4K Upscaling a 4K/UHD TV is required.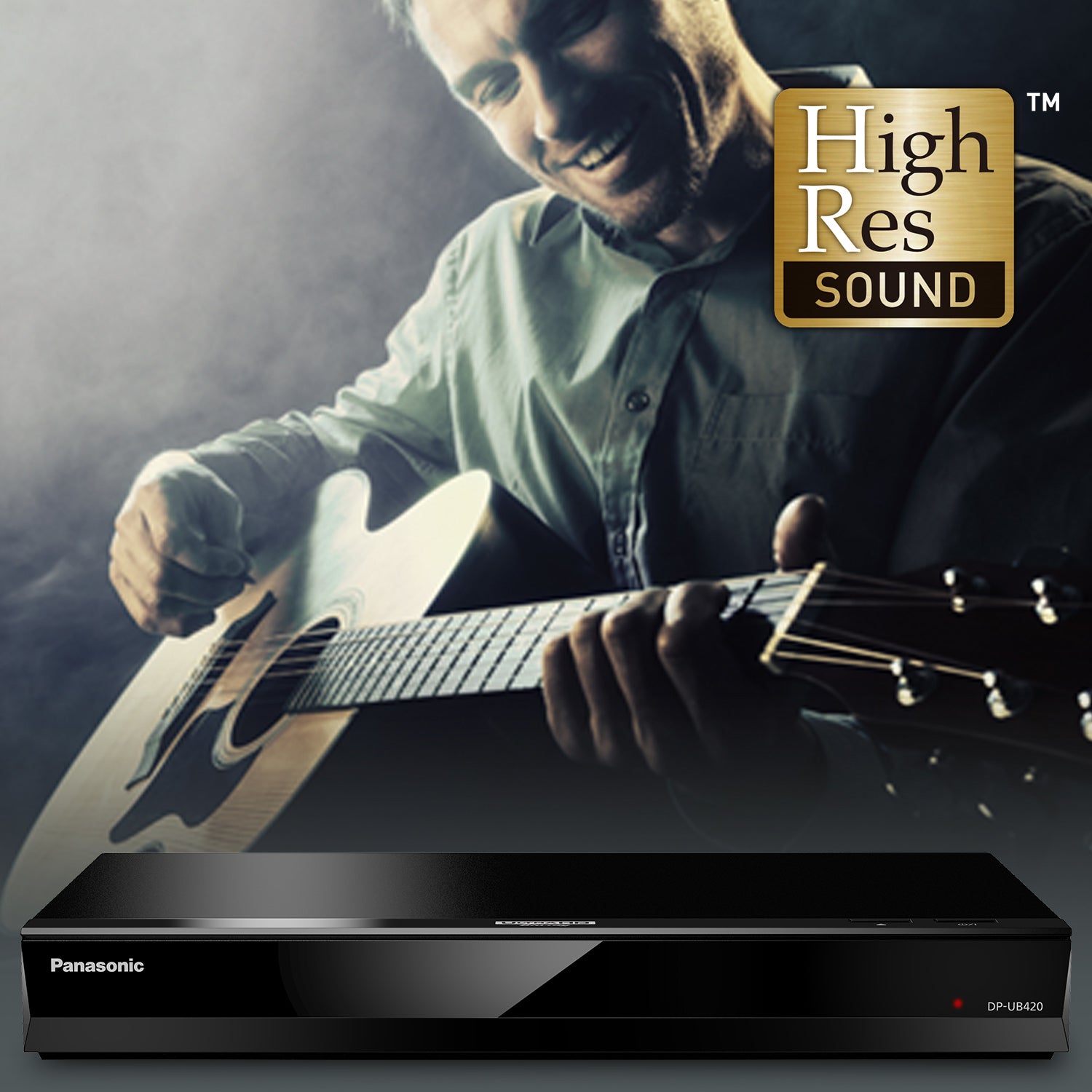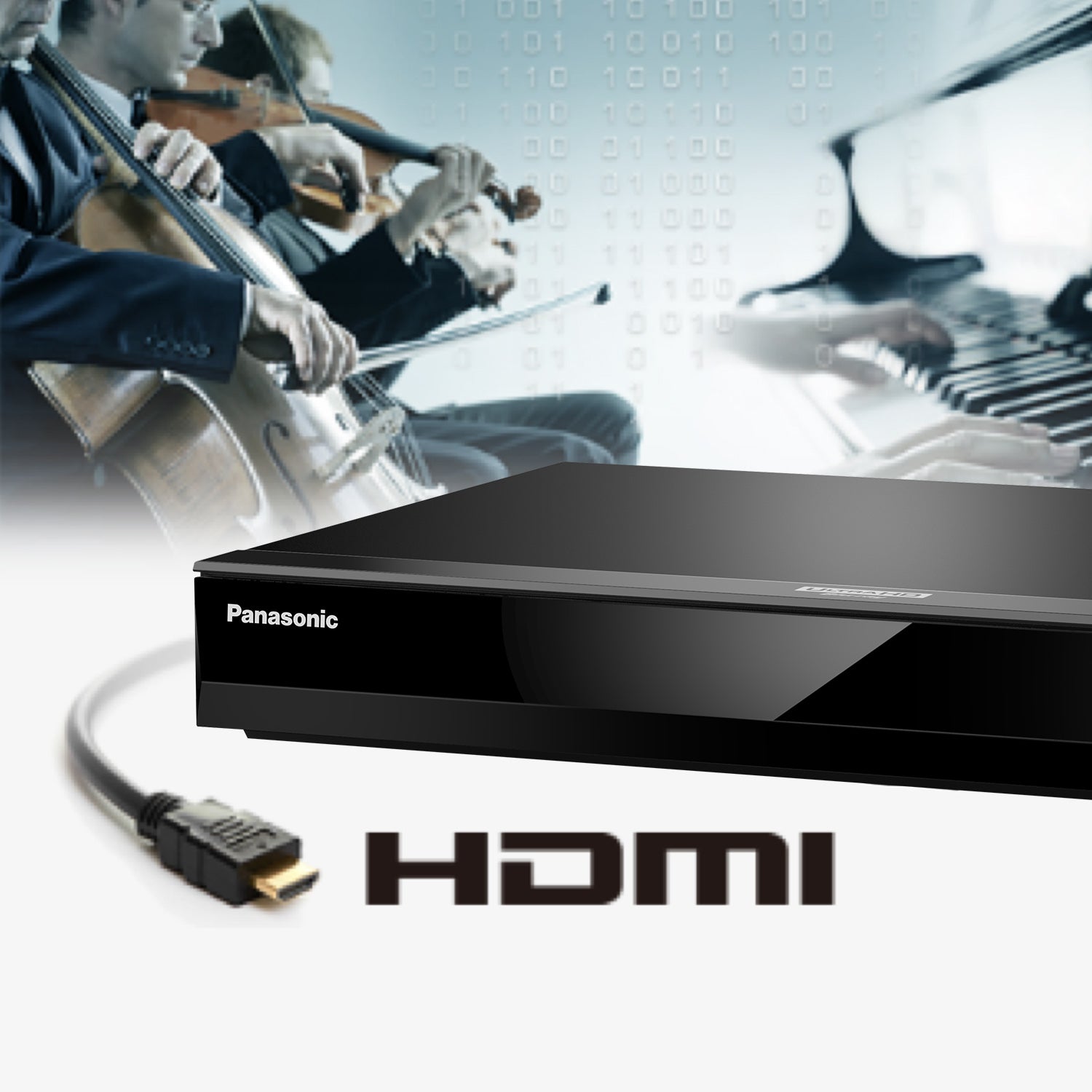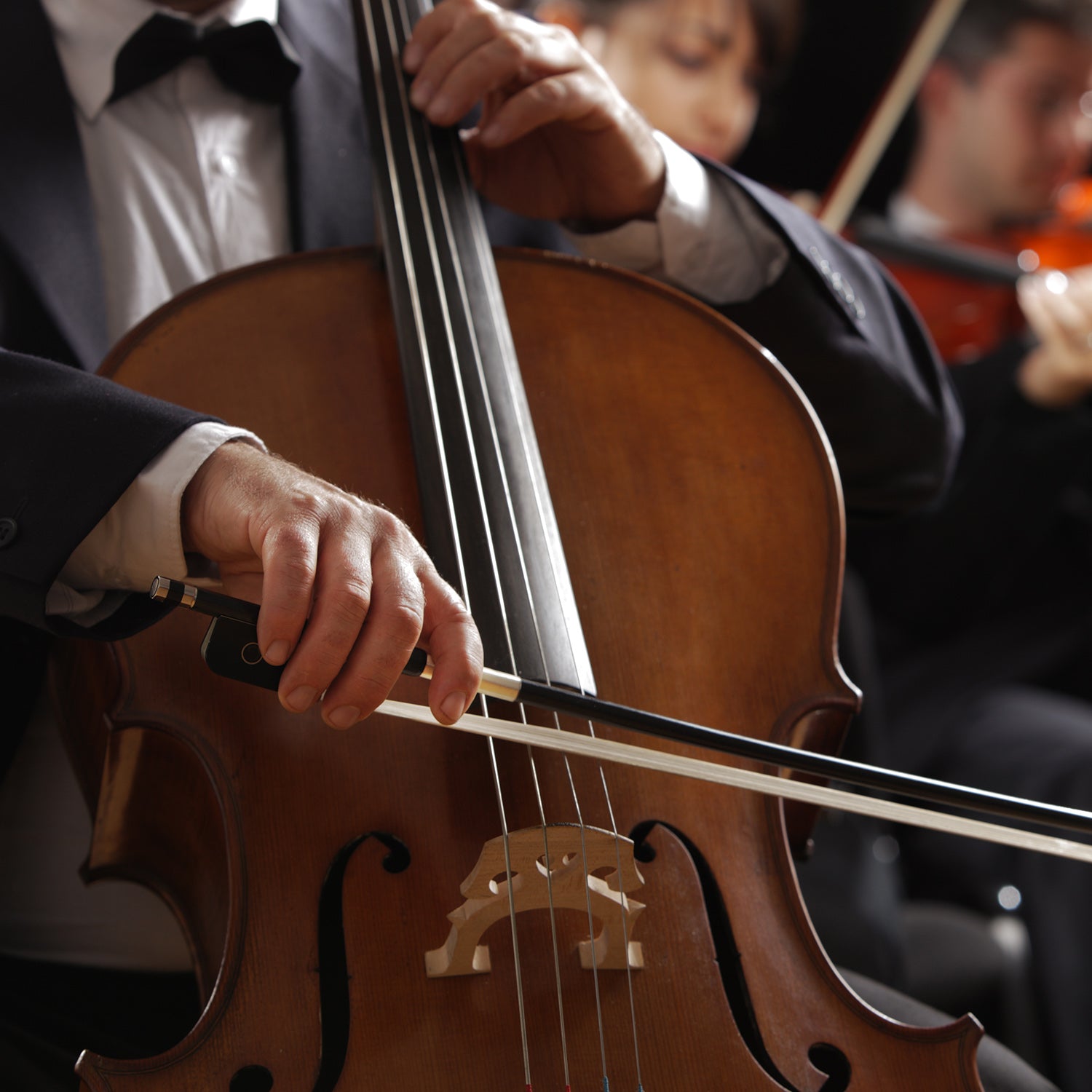 High-Clarity Premium Sound
192-kHz/32-bit 4-DAC supports and delivers high-resolution audio to reveal full, rich sounds and delicate tones of musical instruments and vocal performances. Twin HDMI terminals separate and transmit video and audio signals for higher, more satisfying sound quality.
Enhanced Sound Purity
HDMI Low Clock Jitter Process faithfully reproduces the original sound recorded onto your Blu-ray discs and DVDs for exceptional audio no matter which brand of TV or AV receiver you have.
Hi-Res Playback
In addition to WAV/FLAC/MP3/AAC/WMA/AIFF formats, DSD (5.6 MHz/2.8 MHz/11.2MHz) and ALAC music files can be faithfully reproduced for dazzling Hi-Res sound. Simply connect your Panasonic DP-UB420 to your home audio system to revel in music sources equivalent to true studio master sound quality.
Compare Panasonic Blu-Ray Players
Ultra HD Blu-ray Playback
High Clarity Premium Sound
4K Streaming Video on Demand
Voice Assistant (Alexa/Google)
Wireless LAN (Wifi) Built-in
Under District of Columbia law, if you recently purchased a new covered Panasonic Blu-ray or DVD  player you may return, any brand of a covered electronic device of the same type, for recycling through our program. Go to www.mrmrecycling.com for recycling details.