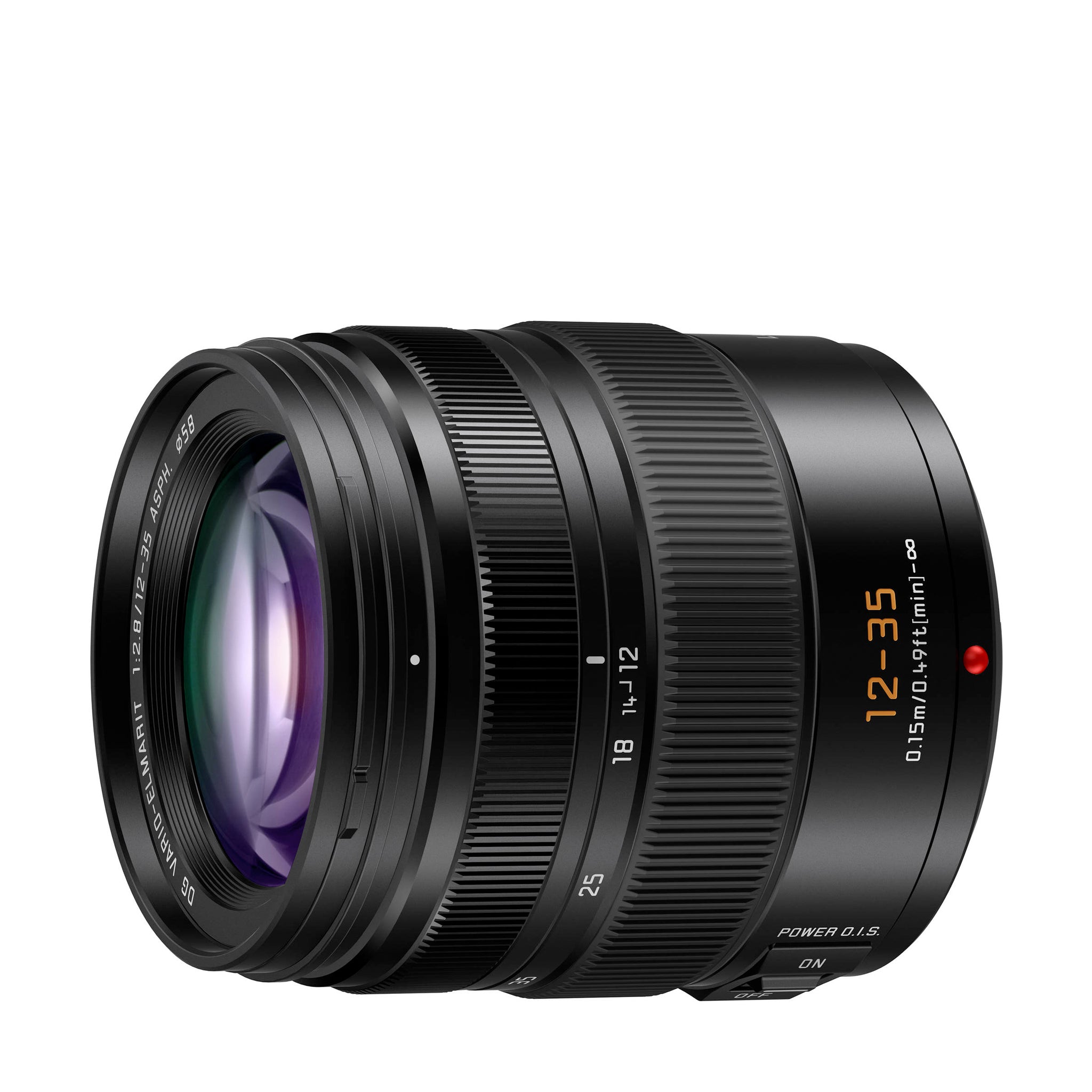 G Series 12-35mm F2.8 ASPH LEICA Lens
SKU: H-ES12035
With a large-aperture wide zoom, the LUMIX G Series LEICA DG VARIO-ELMARIT 12-35mm / F2.8 ASPH. / POWER O.I.S. lens H-ES12035 is compatible with the Micro Four Thirds standard. Covers virtually any shooting situation, from landscapes to portraits and close-up shots, the H-ES12035 features a large aperture and integration of O.I.S. in a compact and lightweight construction.
LEICA DG VARIO-ELMARIT 12-35mm lens covers virtually any shooting situation
Lens works with your G Series camera's high-speed, high-precision contrast AF system with the sensor drive at a maximum 240 fps
Image stabilization combines the camera body I.S. and the lens O.I.S for clear, stable photos and video
Weighing approximately 10.7 oz (306 g), the LEICA DG VARIO-ELMARIT 12-35mm lens features stunning portability; easily interchangeable with any Micro Four Thirds camera body
Lens withstands use under harsh conditions, even at 10 degrees below zero*. *Dust- and Splash- Resistant does not guarantee that damage will not occur if this lens is subjected to direct contact with dust and water.