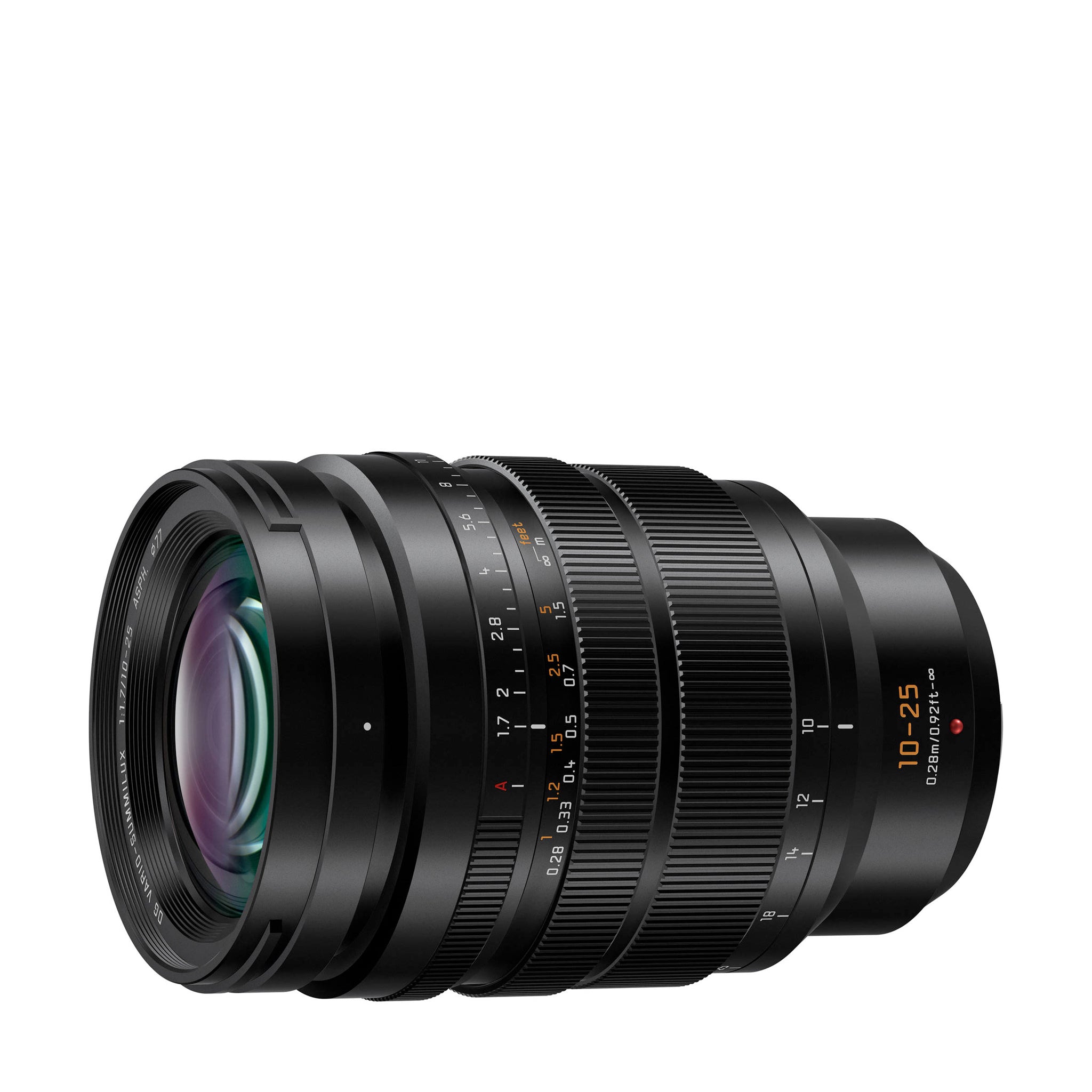 G Series 10-25mm F1.7 ASPH LEICA Lens
SKU: H-X1025
The Leica DG VARIO-SUMMILUX 10-25mm/ F1. 7 ASPH. H-x1025 lens is built for mirrorless Micro Four Thirds mount cameras and enables F1.7 aperture brightness throughout the entire 20-50mm zoom range with exceptionally high optical performance clearing the stringent Leica standards. Suitable for both photo and video recording to satisfy both professional photographers and videographers.
Leica DG vario-summilux: Leica camera ag's strict quality standards optimized for photo/video has been developed into this ruggedized Mirrorless micro Four Thirds mount lens.
F1. 7 full range: F. 17 high-speed aperture brightness is available across the entire zoom range of 10-25mm
A stepless De-Clicked aperture ring and micro-step Drive aperture system provide smooth transitions when scene brightness changes rapidly.
The optical design achieves exceptional barycentric stability to minimize image shifts during zooming
A focus Clutch Mechanism enables instant AF/MF switching and accurate manual focusing Plus an inner focus Drive system provides near silent operation.