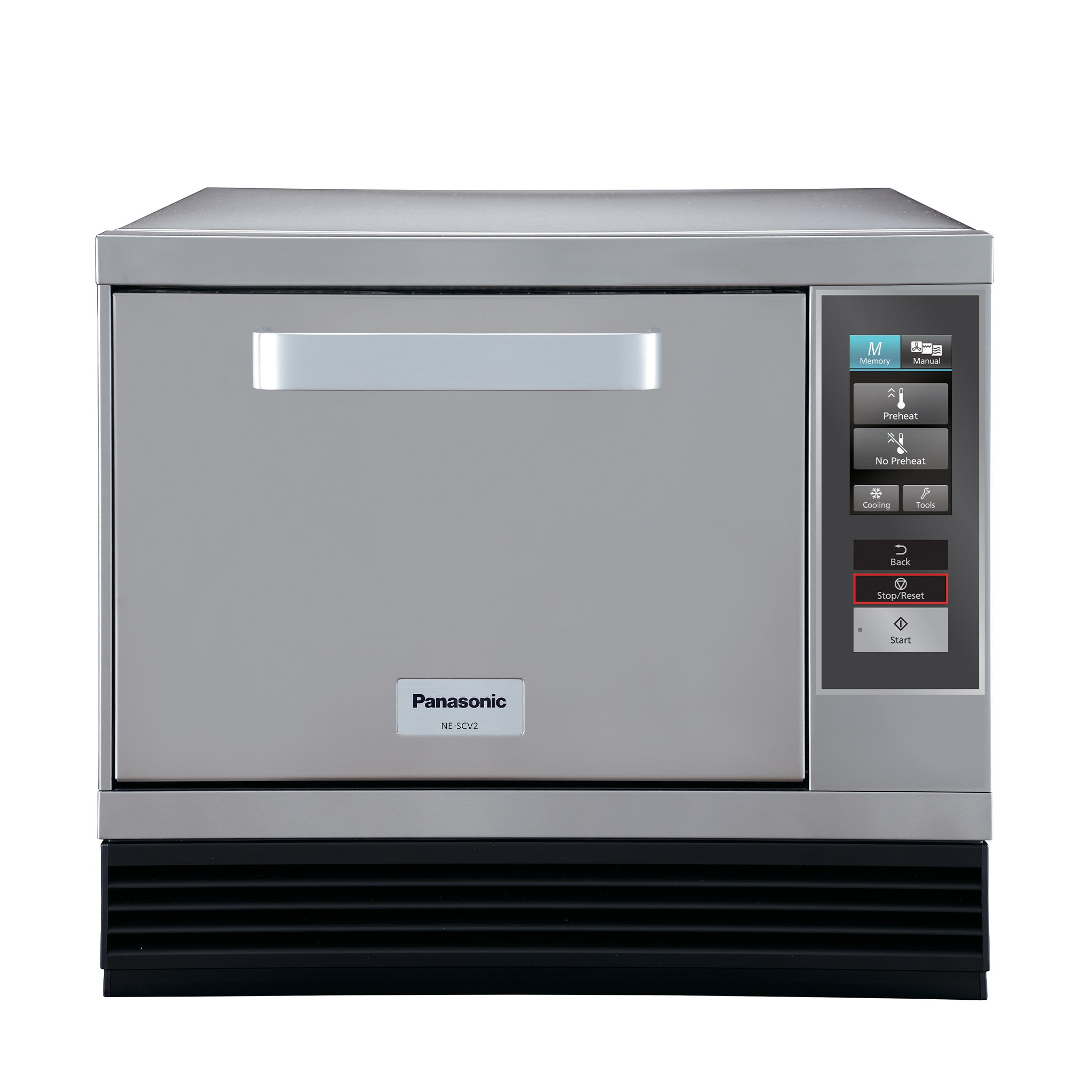 SonicChef High-Speed Convection Multi-Oven
SKU: NE-SCV2NAPR
Ideal for cafes and bakeries, quick-service restaurants, coffee shops, delis, hotels, resorts and more, the Sonic Chef High-Speed Convection Multi-Oven is a versatile, easy-to-use combination oven for fast, efficient, and delicious results. Compact, stackable, customizable and a ventless oven with no hood needed.
Panasonic's exclusive "twin inverter" microwave technology uniformly distributes microwaves throughout the oven. As a result, food is cooked evenly with no cold spots, and no loss of texture or taste.
Thanks to the built-in catalytic converter, no hood is required for ventless cooking. This enables lower initial kitchen investment and is also eco-friendly.
Program and store up to 1,000 frequently-used menu items on a proprietary SD card. Stored menus— even images—may be called up with the convenient full-color touch panel.
Joint plates enables two SonicChef units to be stacked to double your capabilities in a single space.
Accessories include a base plate liner, ceramic tray, wire rack, pizza plate, ceramic plate, oven sheet, aluminum paddle, proprietary SD memory card, SDUSB adapter.