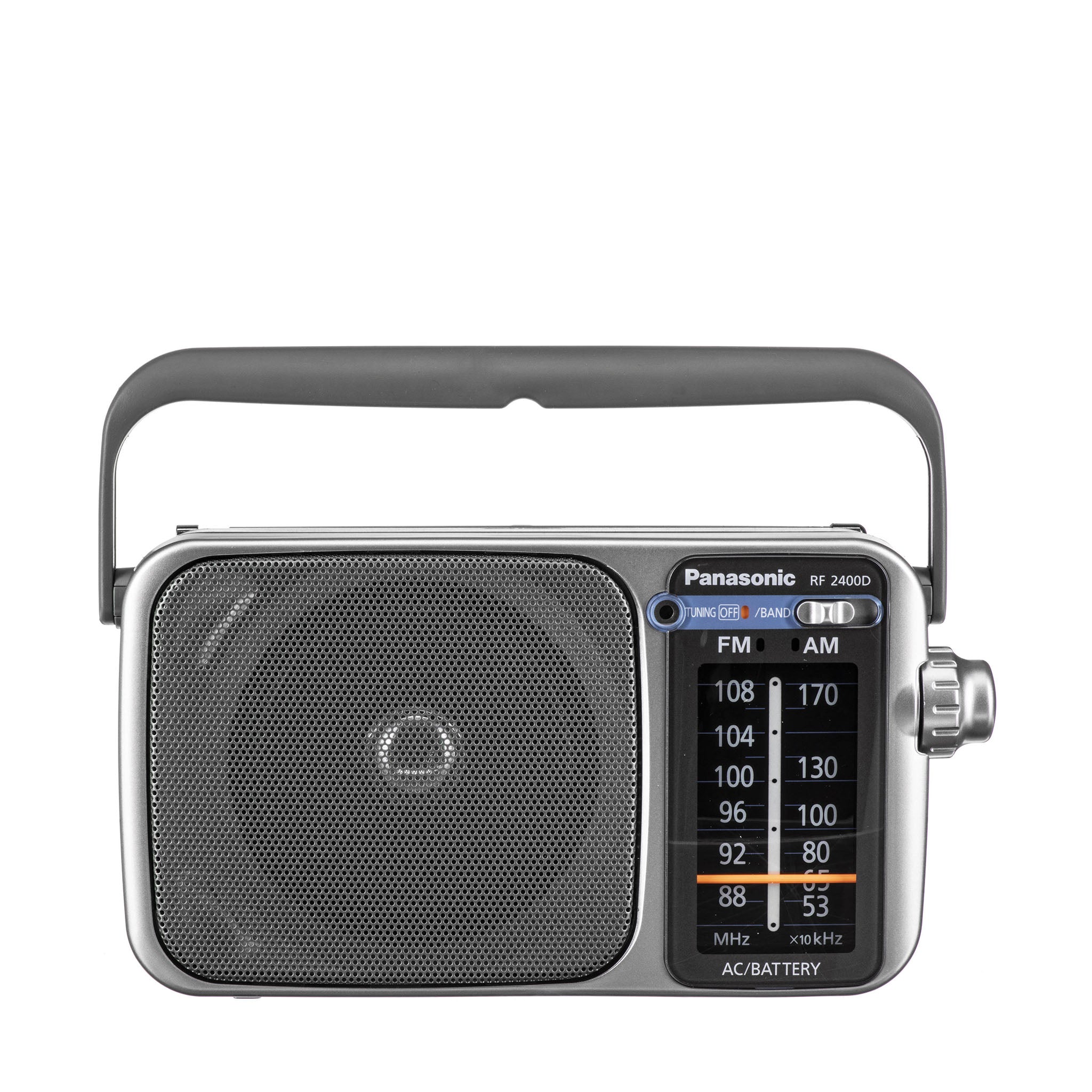 Portable AM / FM Radio
SKU: RF-2400
This simple, portable FM/AM radio has an easy-to-use design. Its clear digital tuner with fluorescent pointer is easy to see and ensures stable tuning. The 10cm speaker and ferrite antenna transmit sound, crisp and clear in AM or FM. Operating with either an AC adaptor or 4 AA batteries, this radio can be used in the home or outside, perfect for camping, or as a backup radio for severe weather.
Portable handheld radio with digital tuner has a simple, easy-to-use interface, with antennas that pick up both AM and FM signals; plug-in (AC adaptor included) or use 4AA batteries (not included)
Large dial with fluorescent pointer allows for easy viewing, even in the dark
Digital tuner with AFC (Auto Frequency Control) enables easy and stable tuning
Perfect for camping, severe weather, or power outages
Plug in any headphones with a 3.5 millimeter jack for privacy as you listen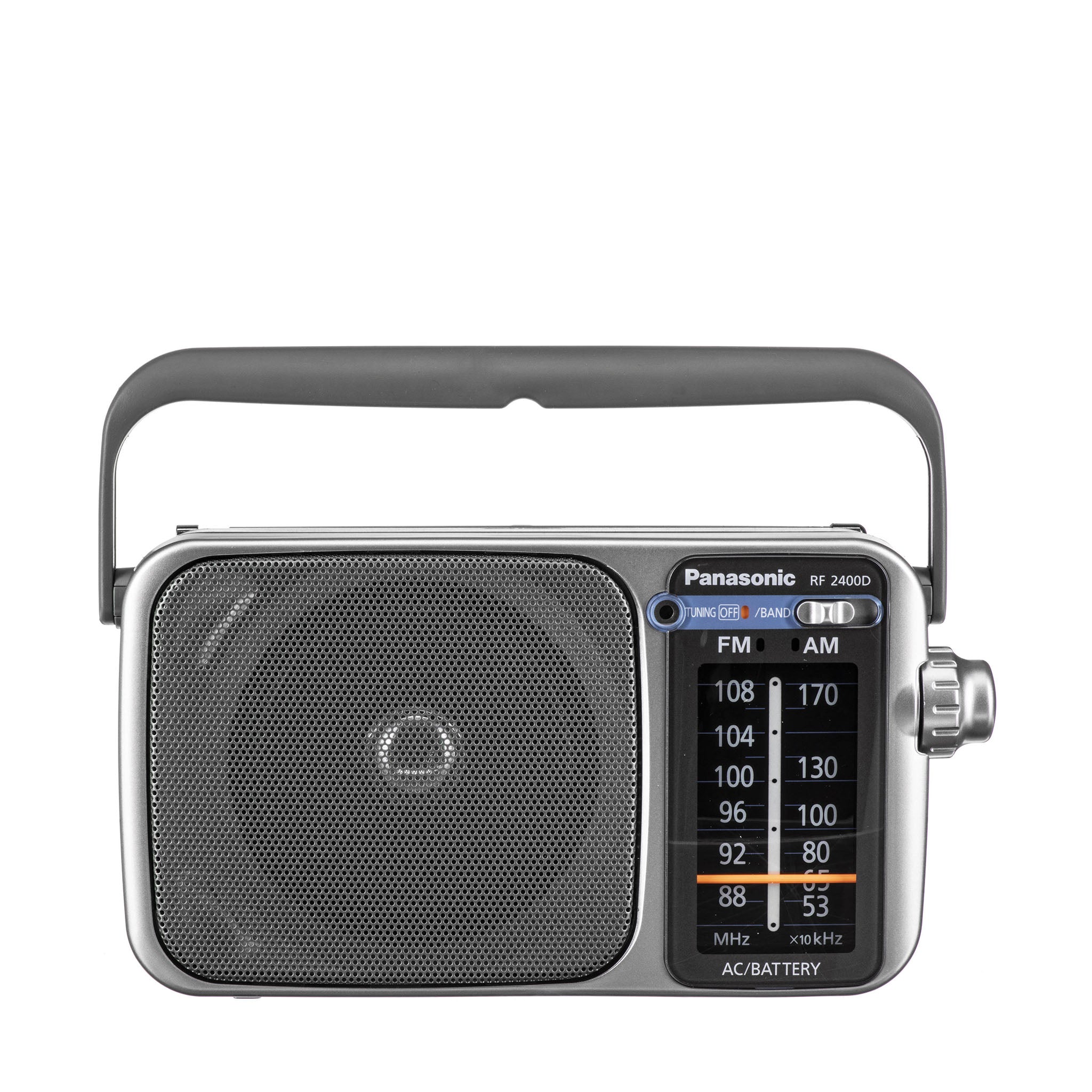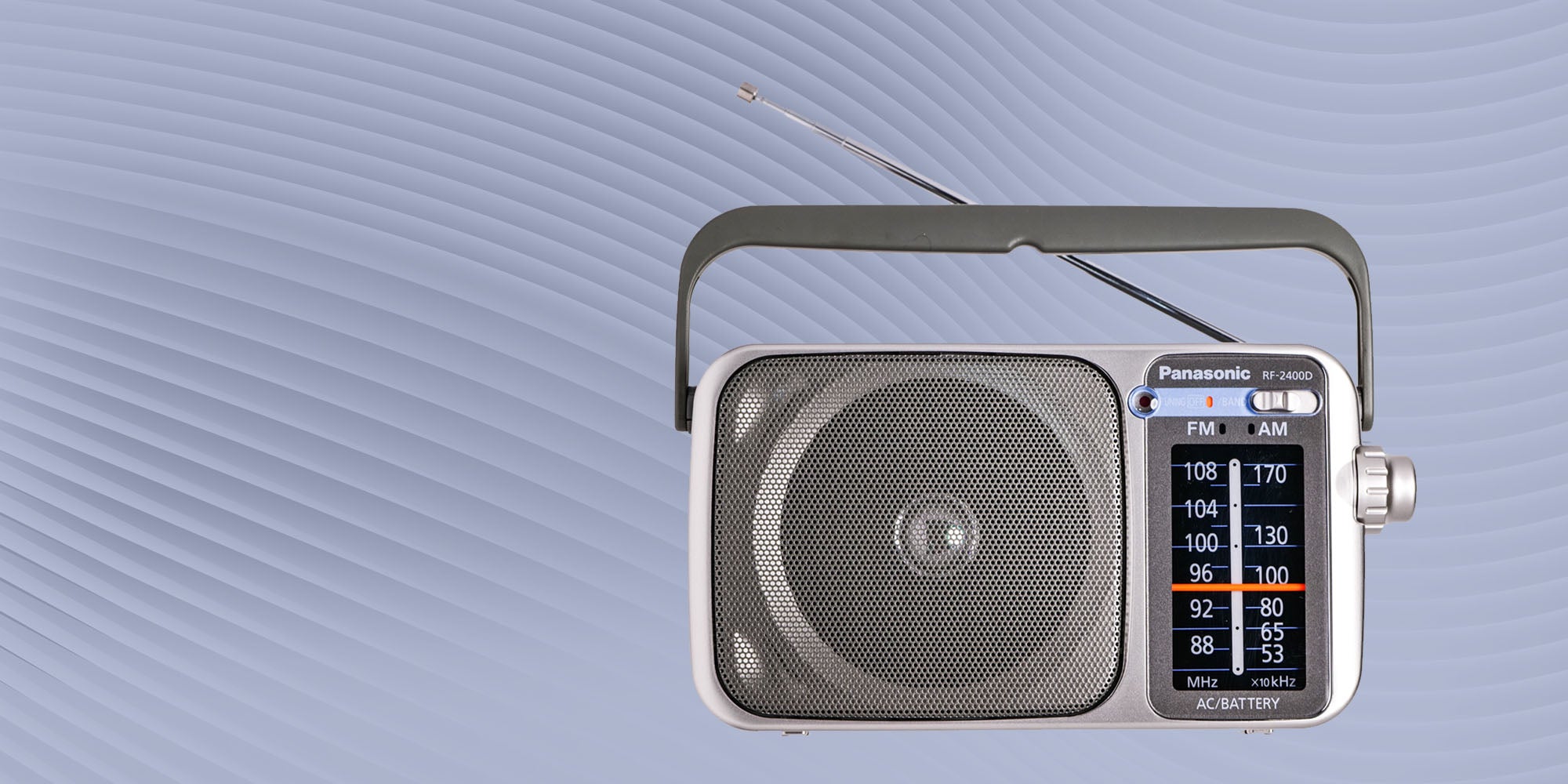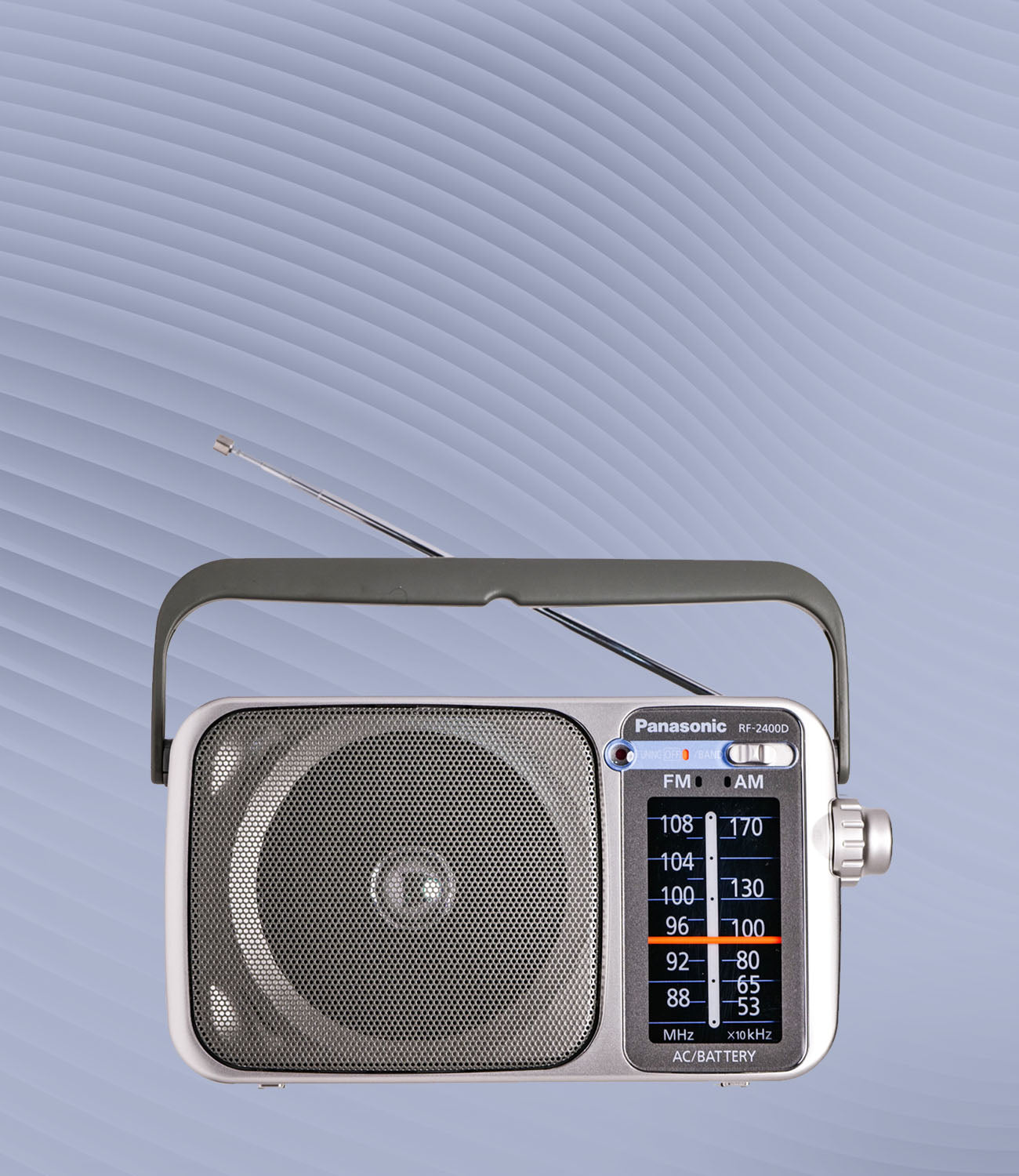 Simple, Easy-to-Use AM/FM Radio
Light, portable handheld radio is so versatile: use it cordless or corded to listen to your favorite stations, and keep on hand for severe weather or national disasters.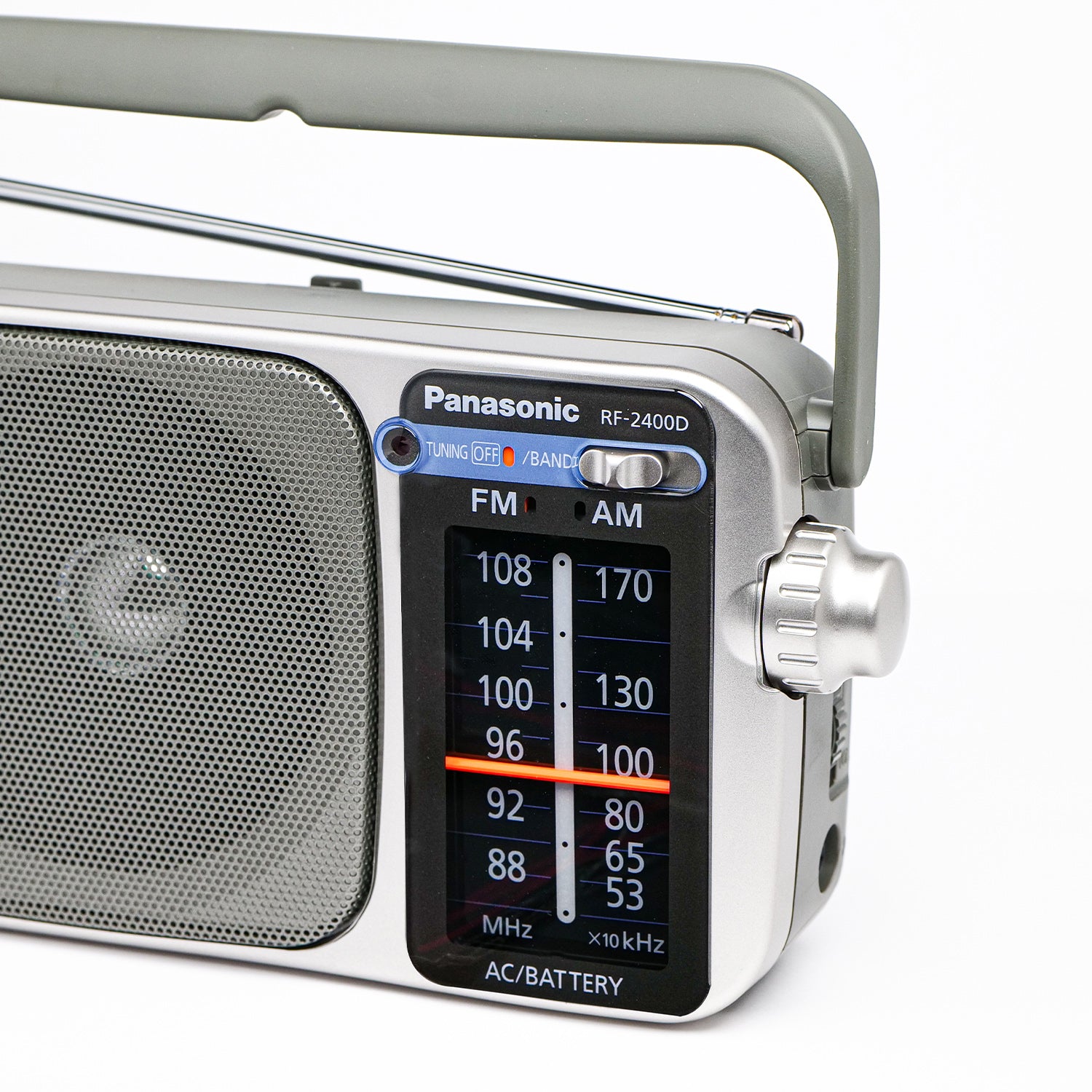 Easy-to-See Design
Large dial scale with fluorescent pointer allows for easy viewing, even in the dark.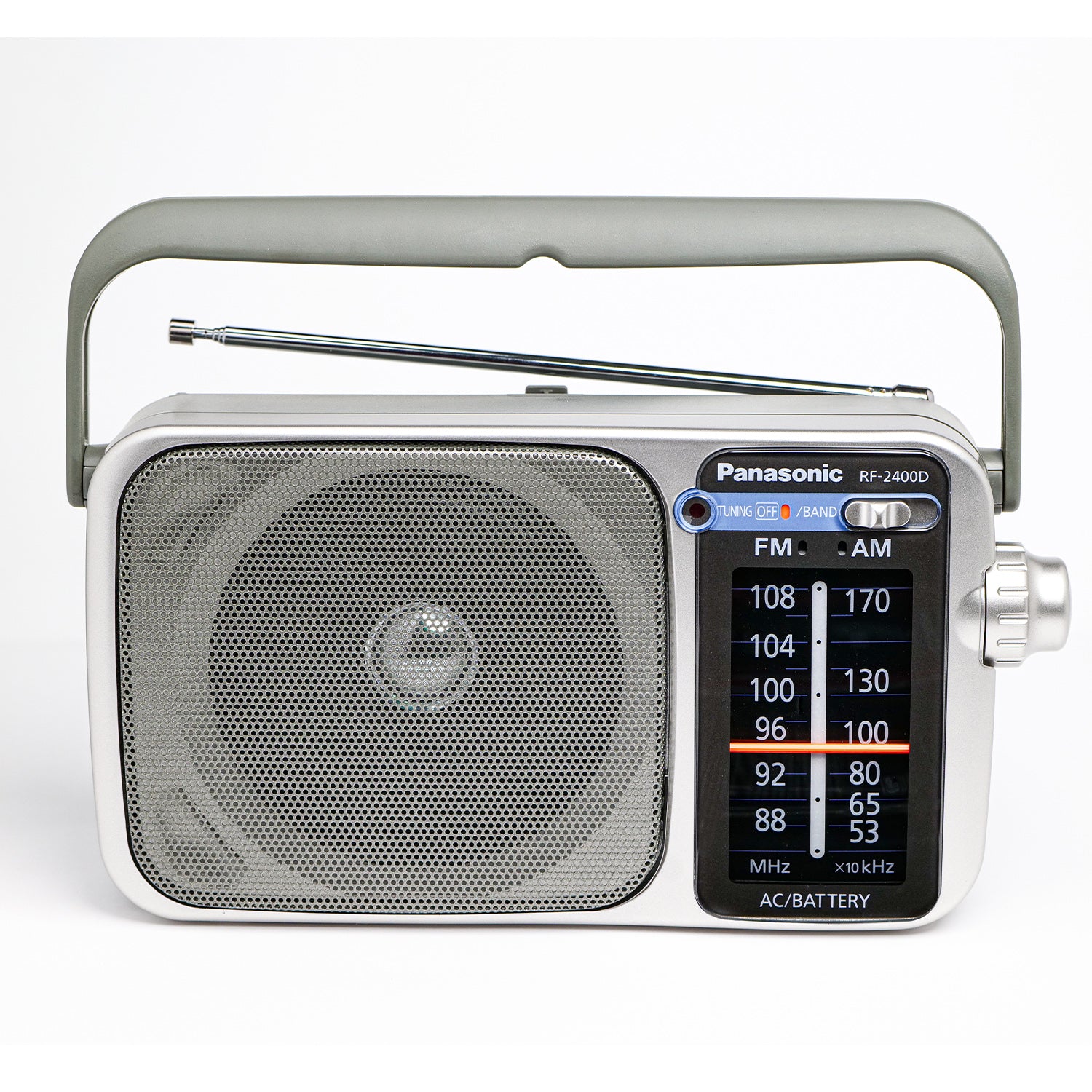 Smooth Tuning
AFC (Auto Frequency Control) lets you enjoy easy and stable tuning.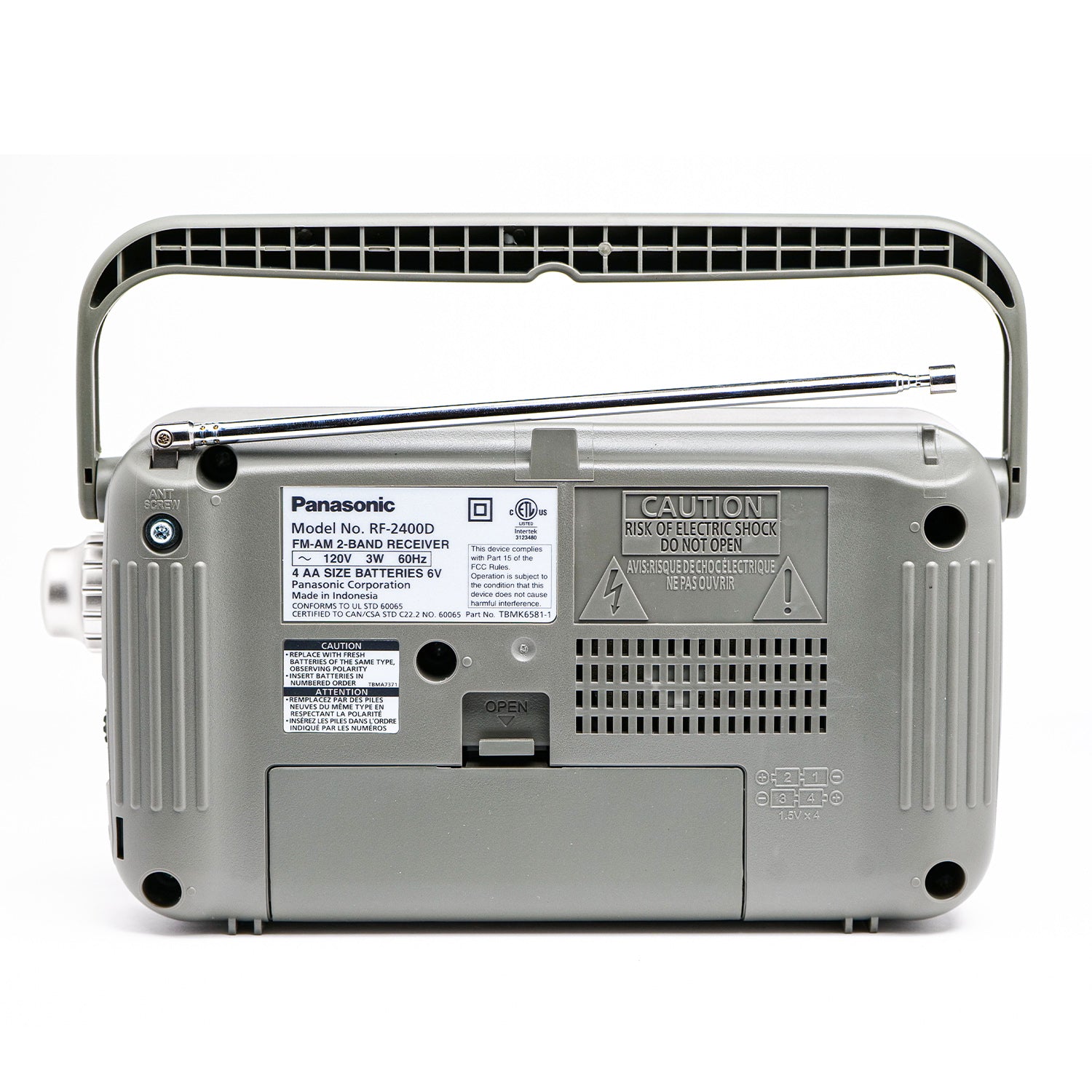 Plug In or Use Batteries
Requires 4 AA batteries (sold separately) or plugs into electrical outlet using included AC adaptor.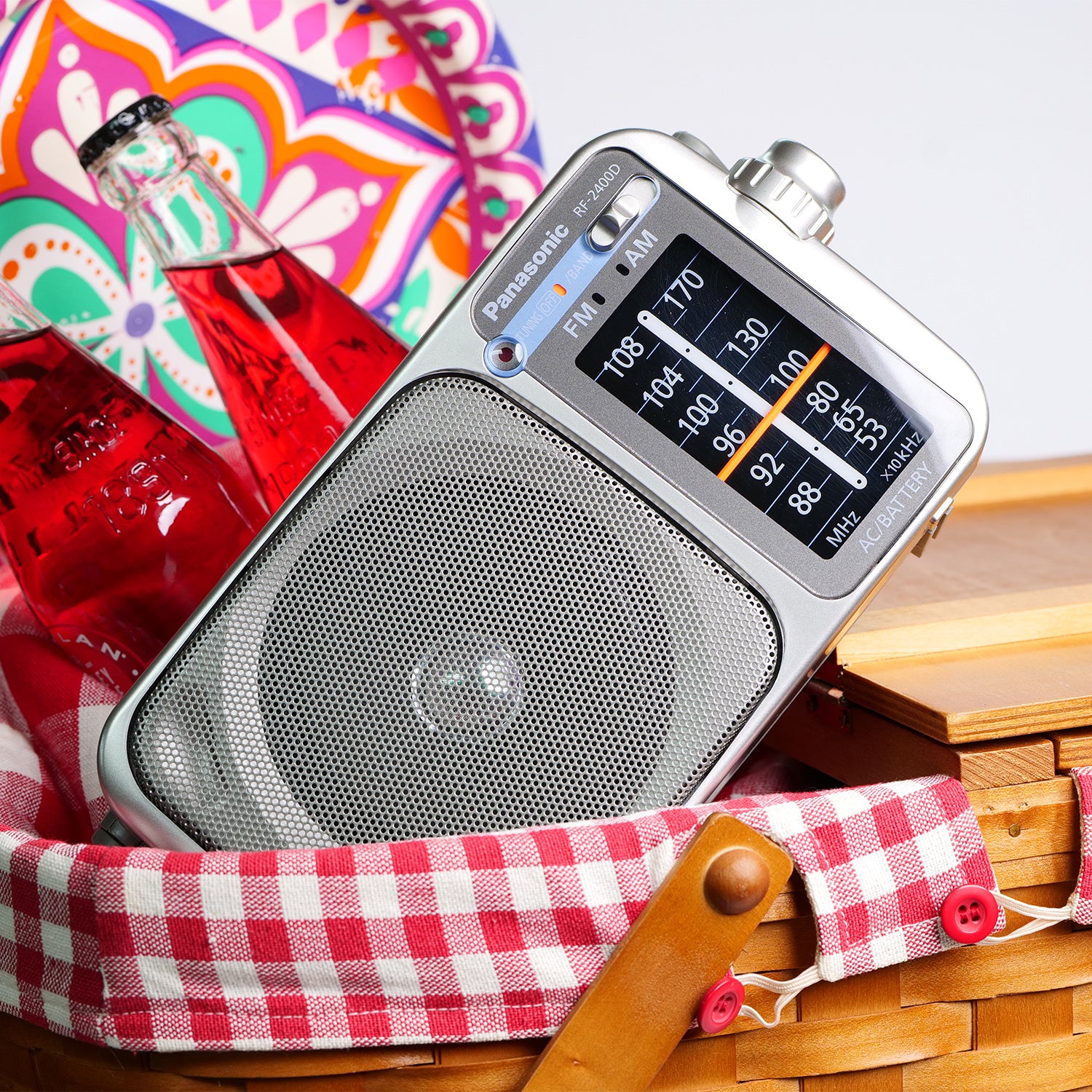 Great Sound Wherever
A 10 centimeter speaker and ferrite antenna means you'll enjoy great radio sound, wherever you go.