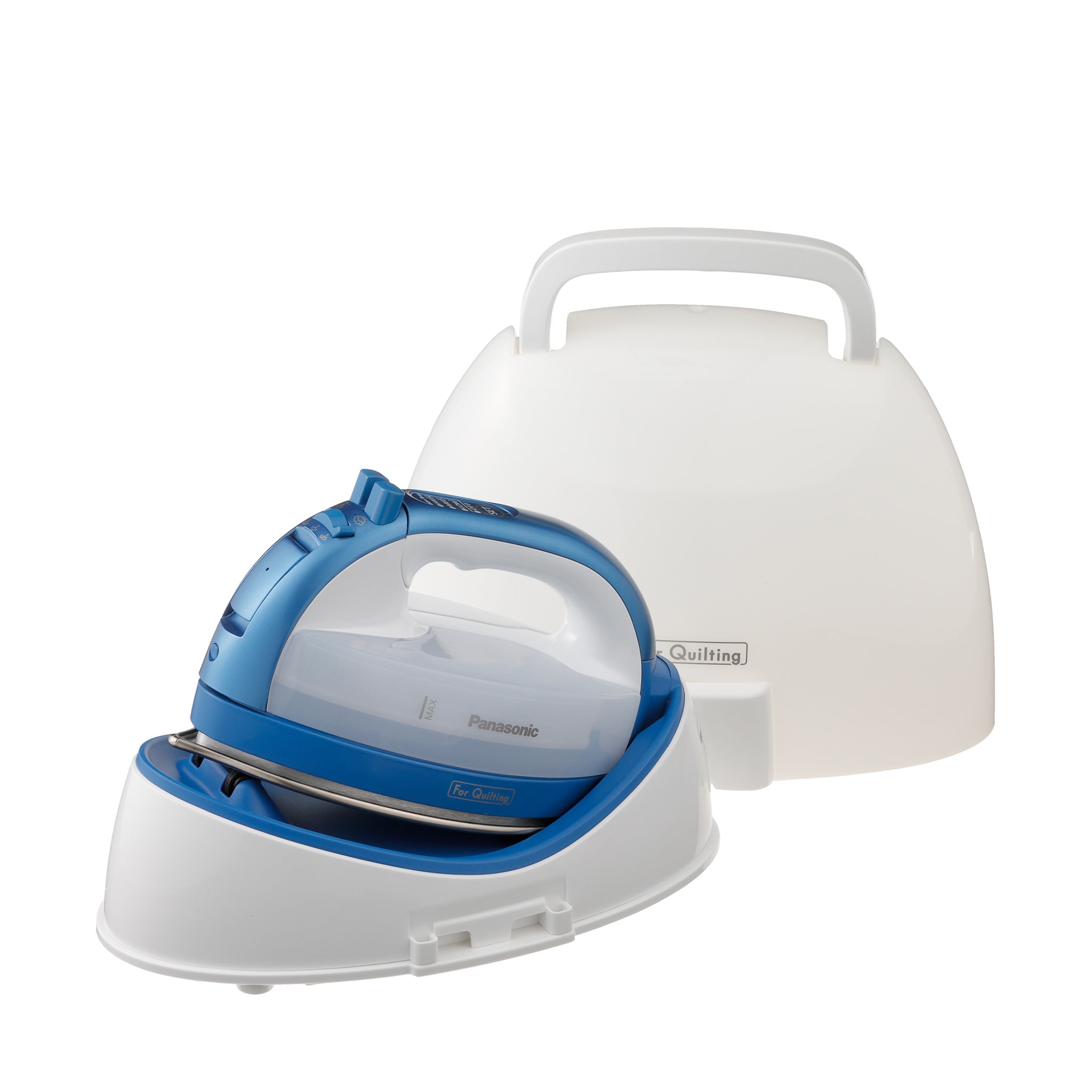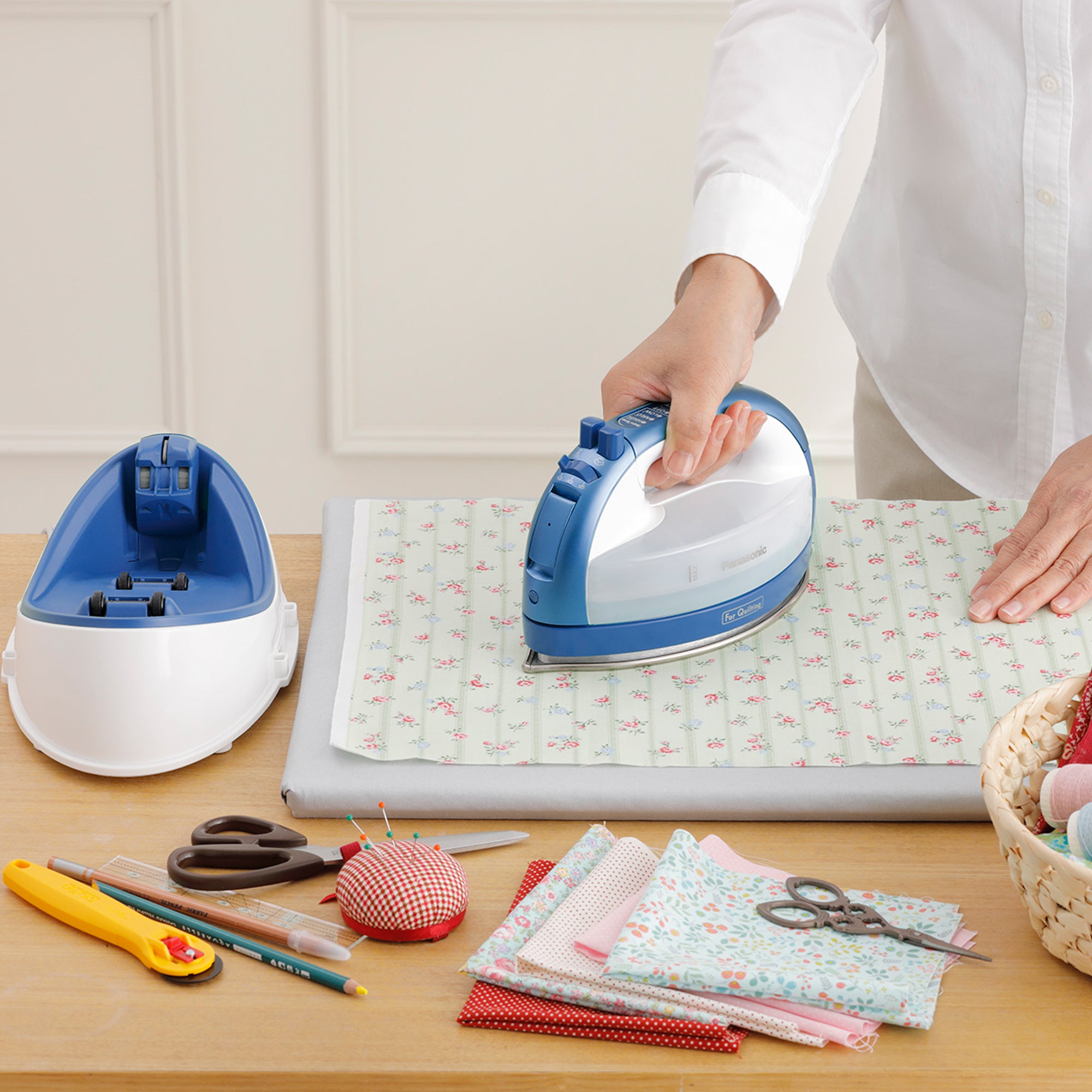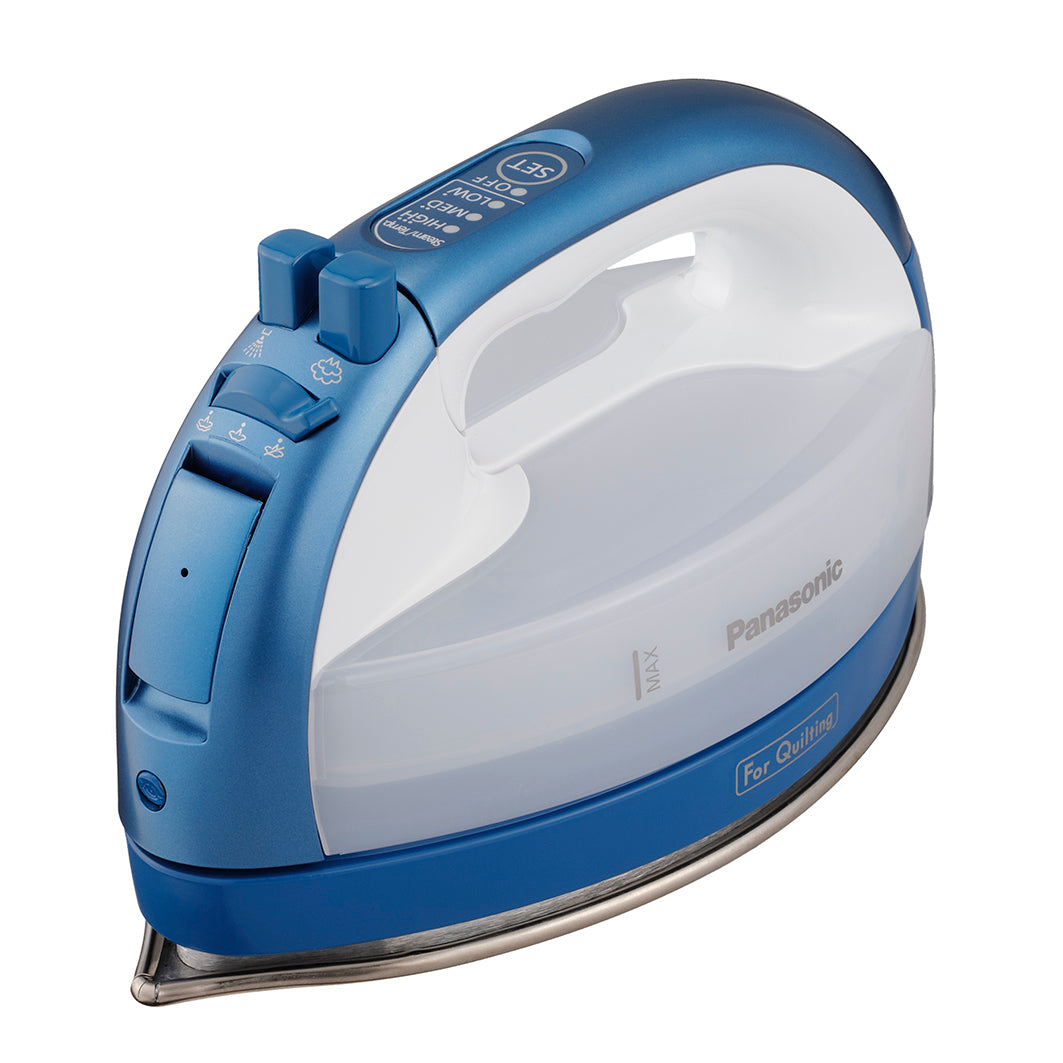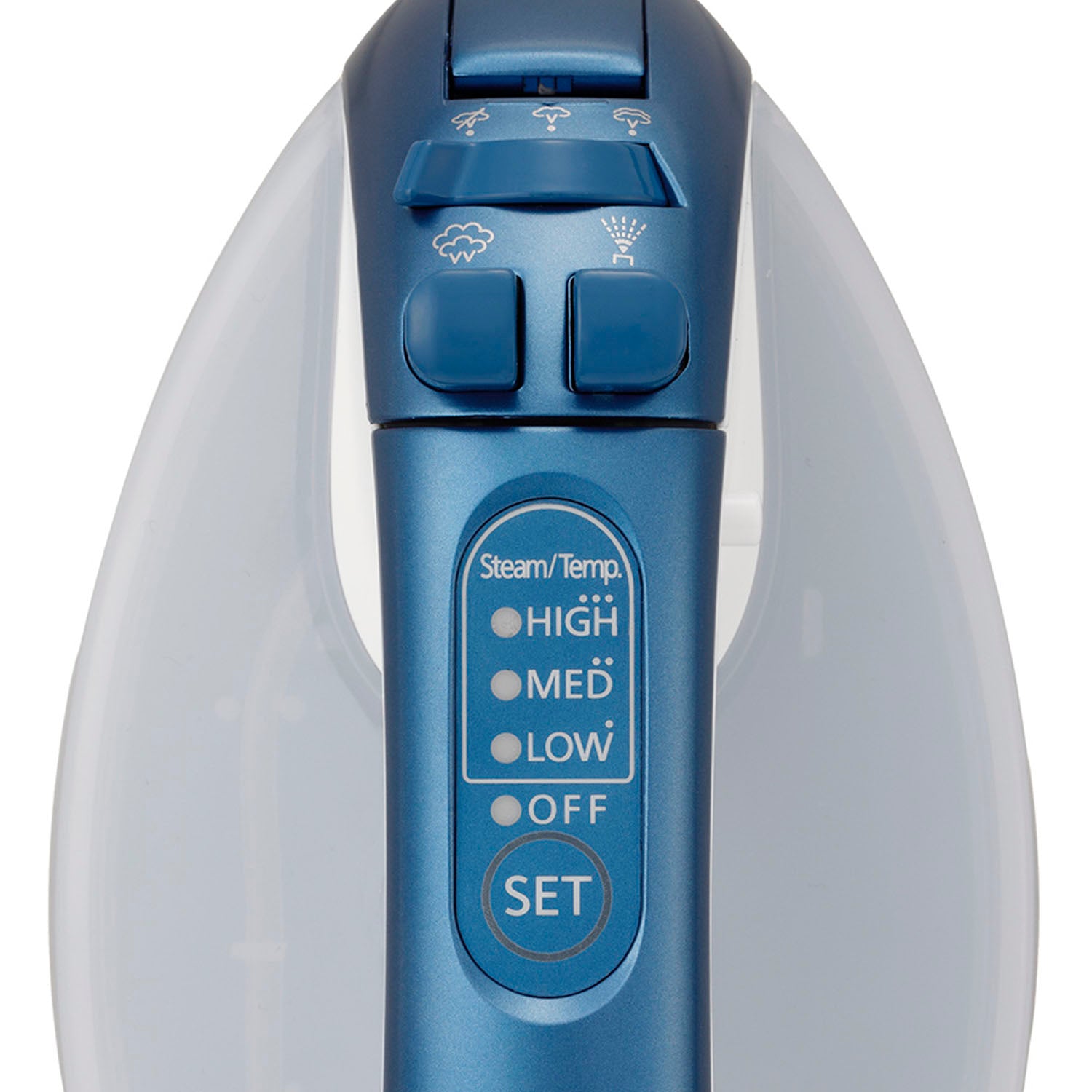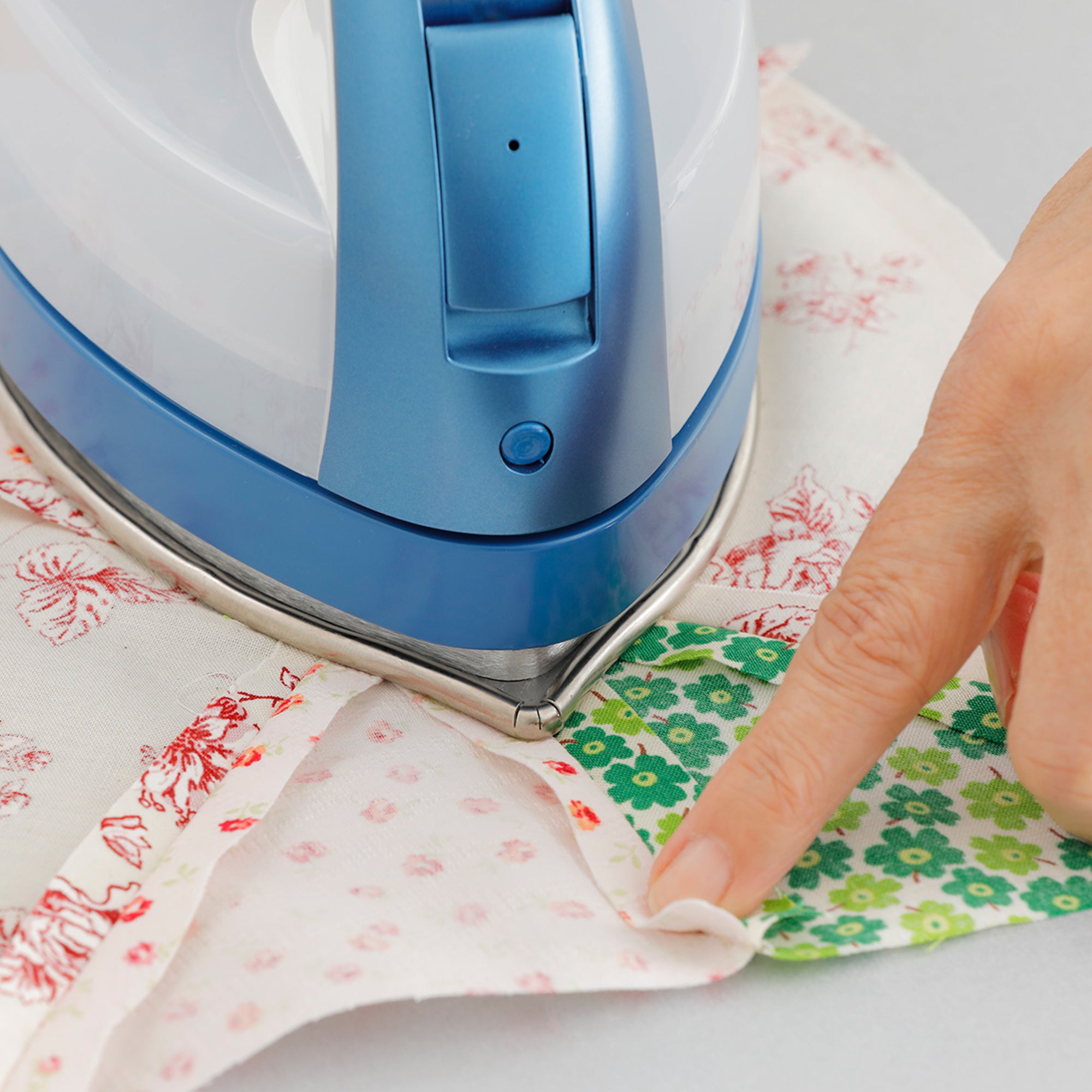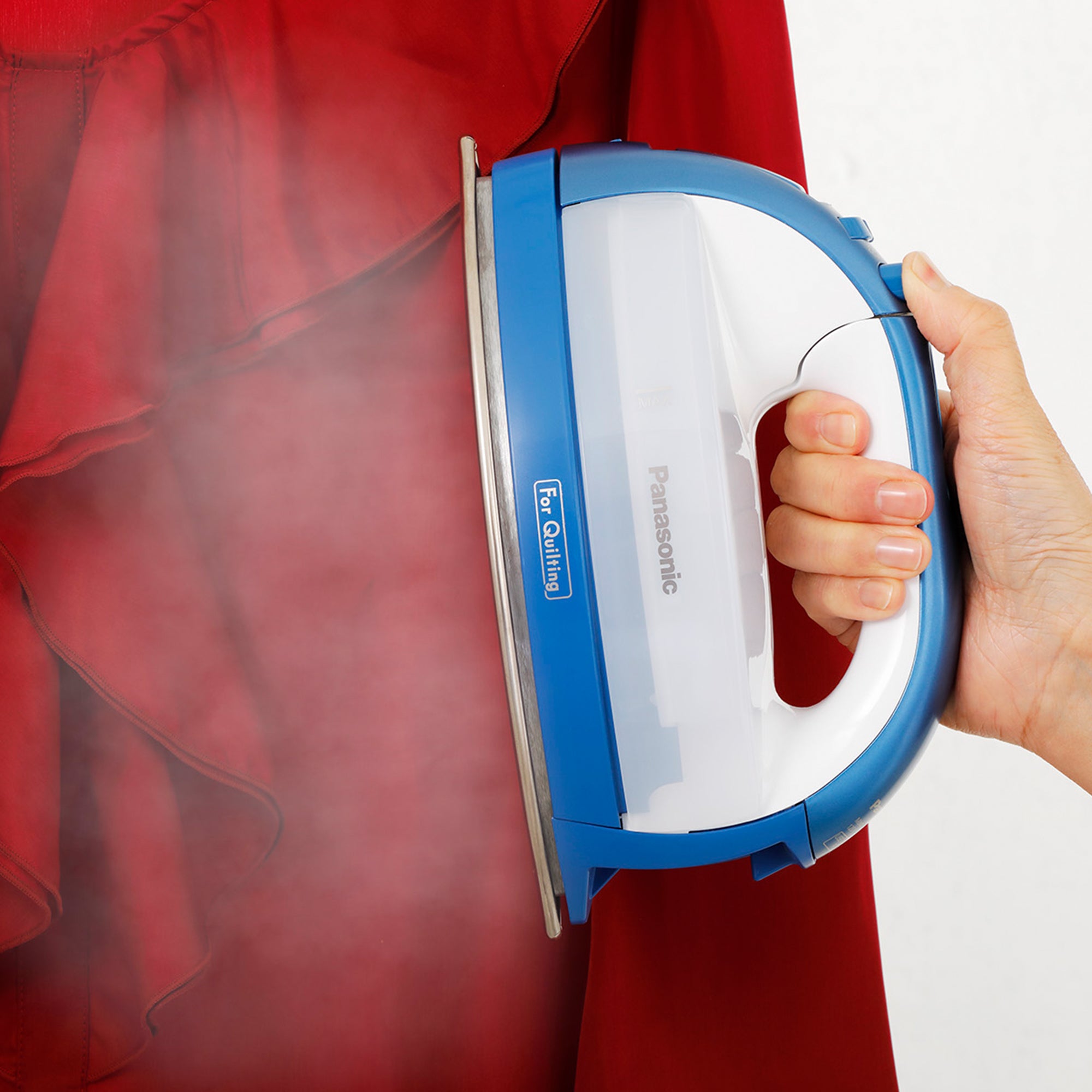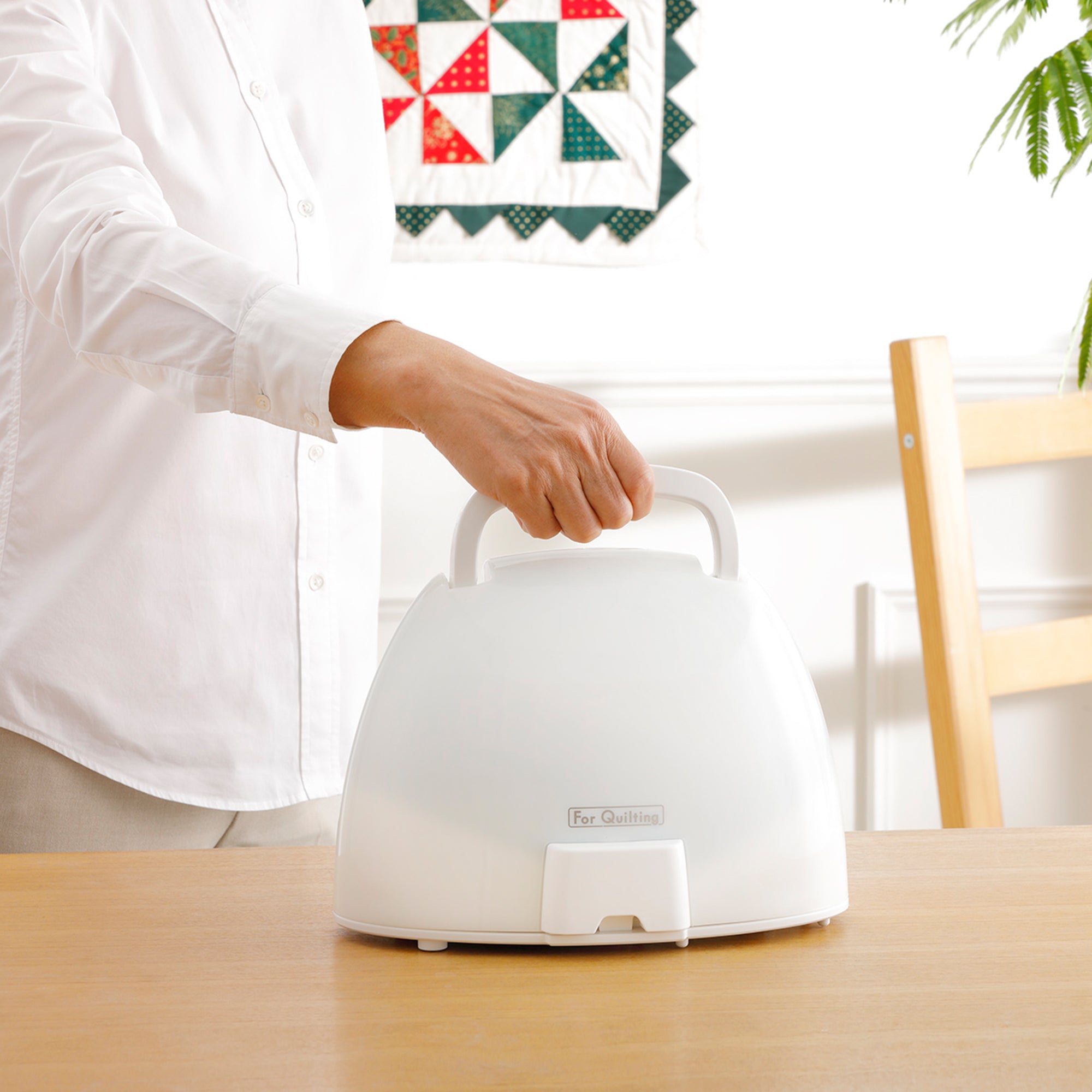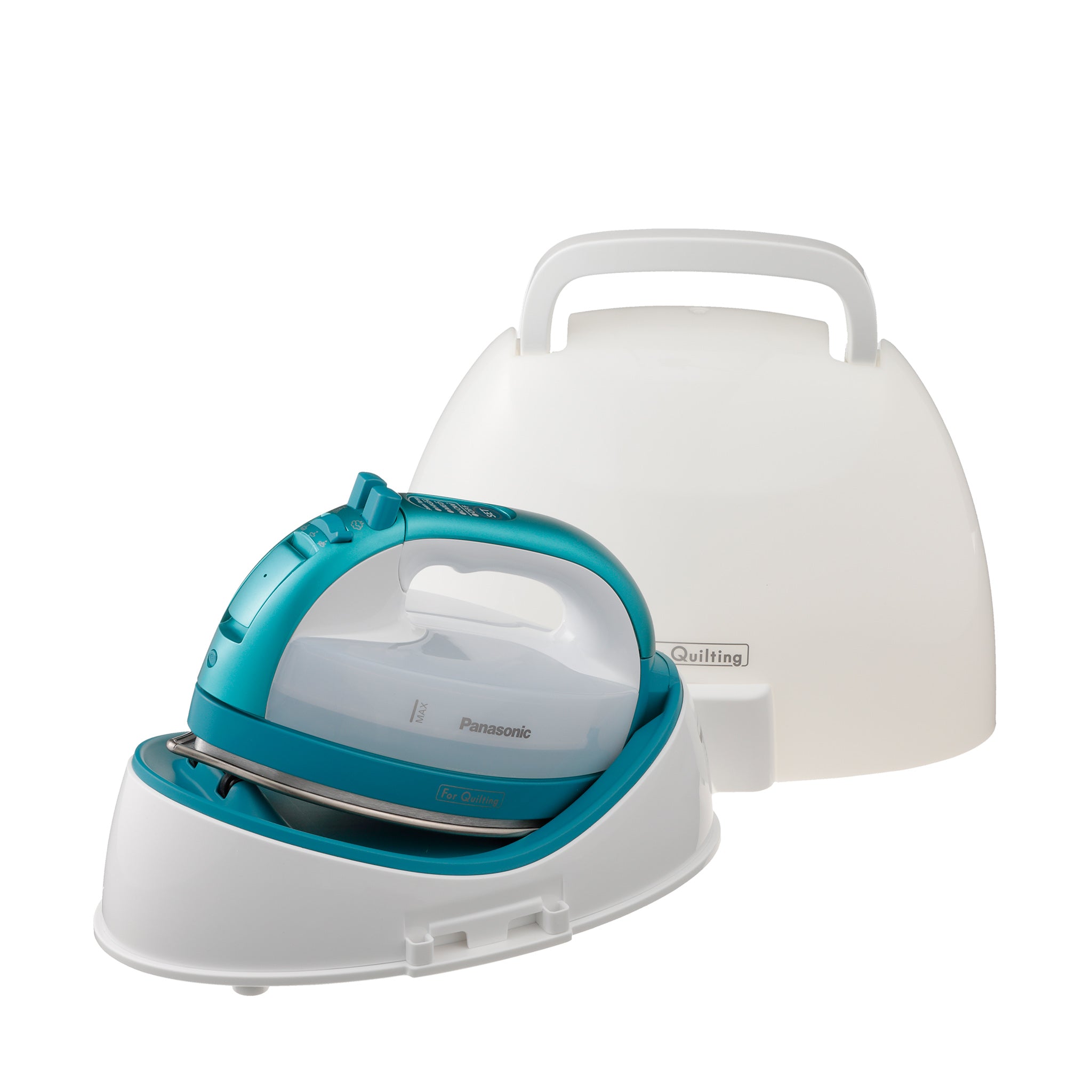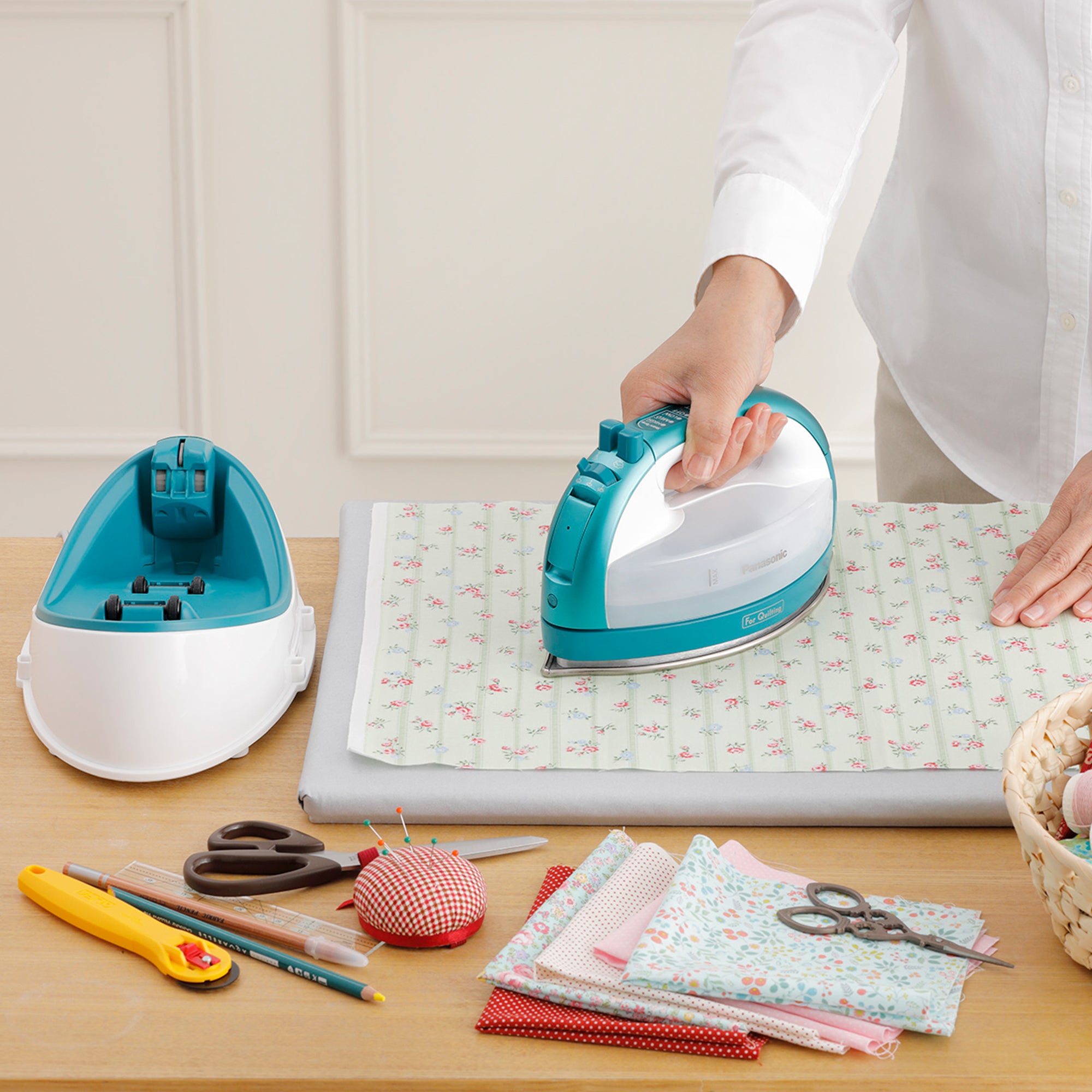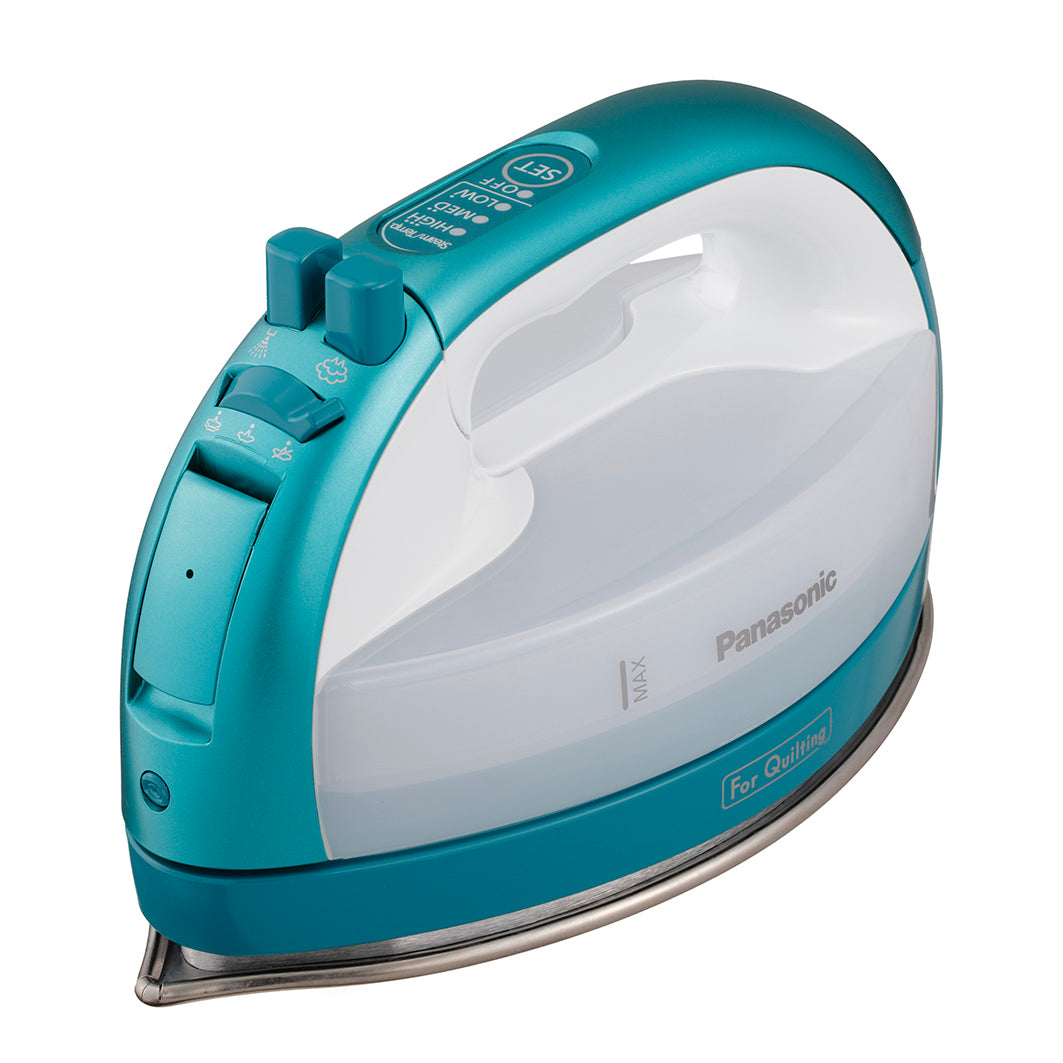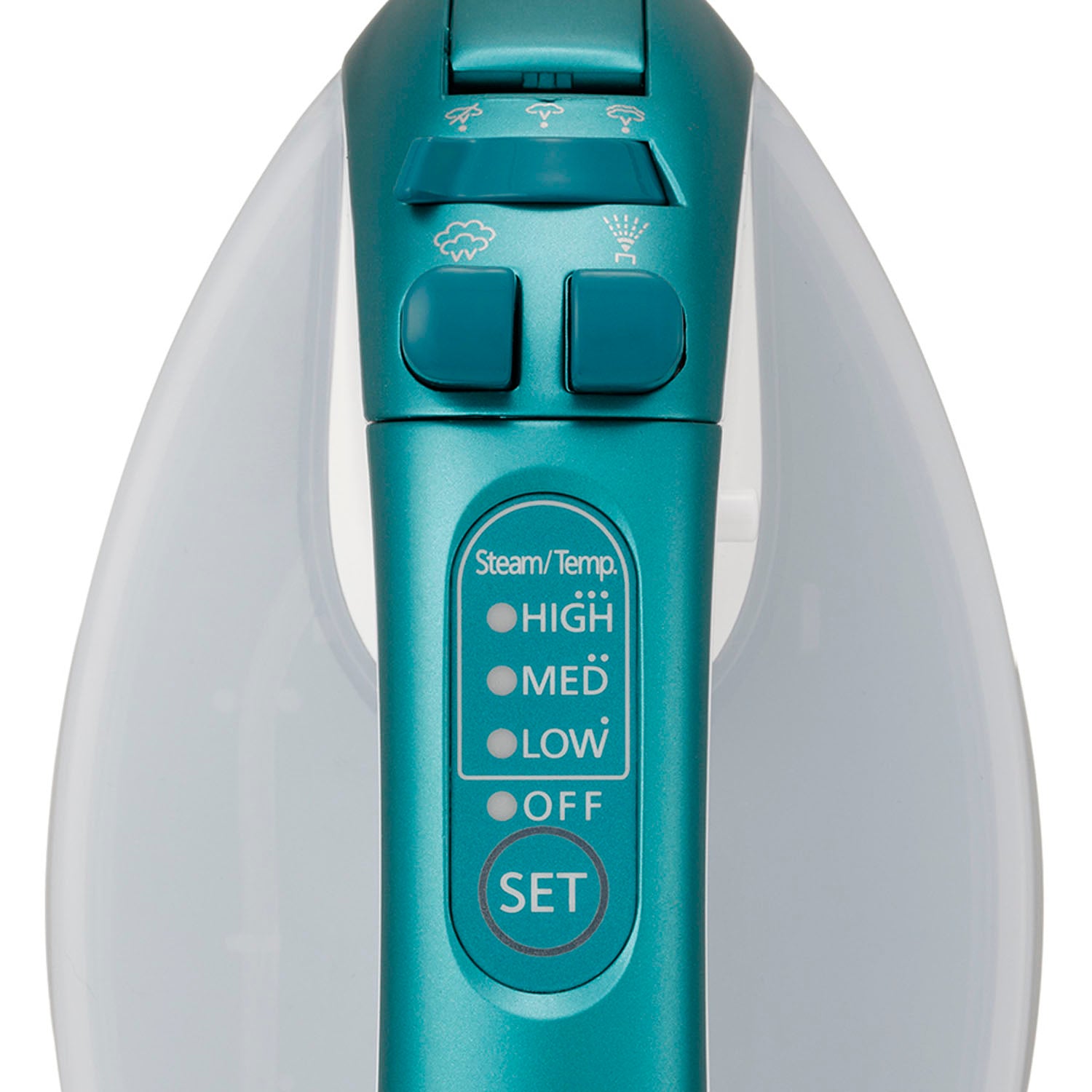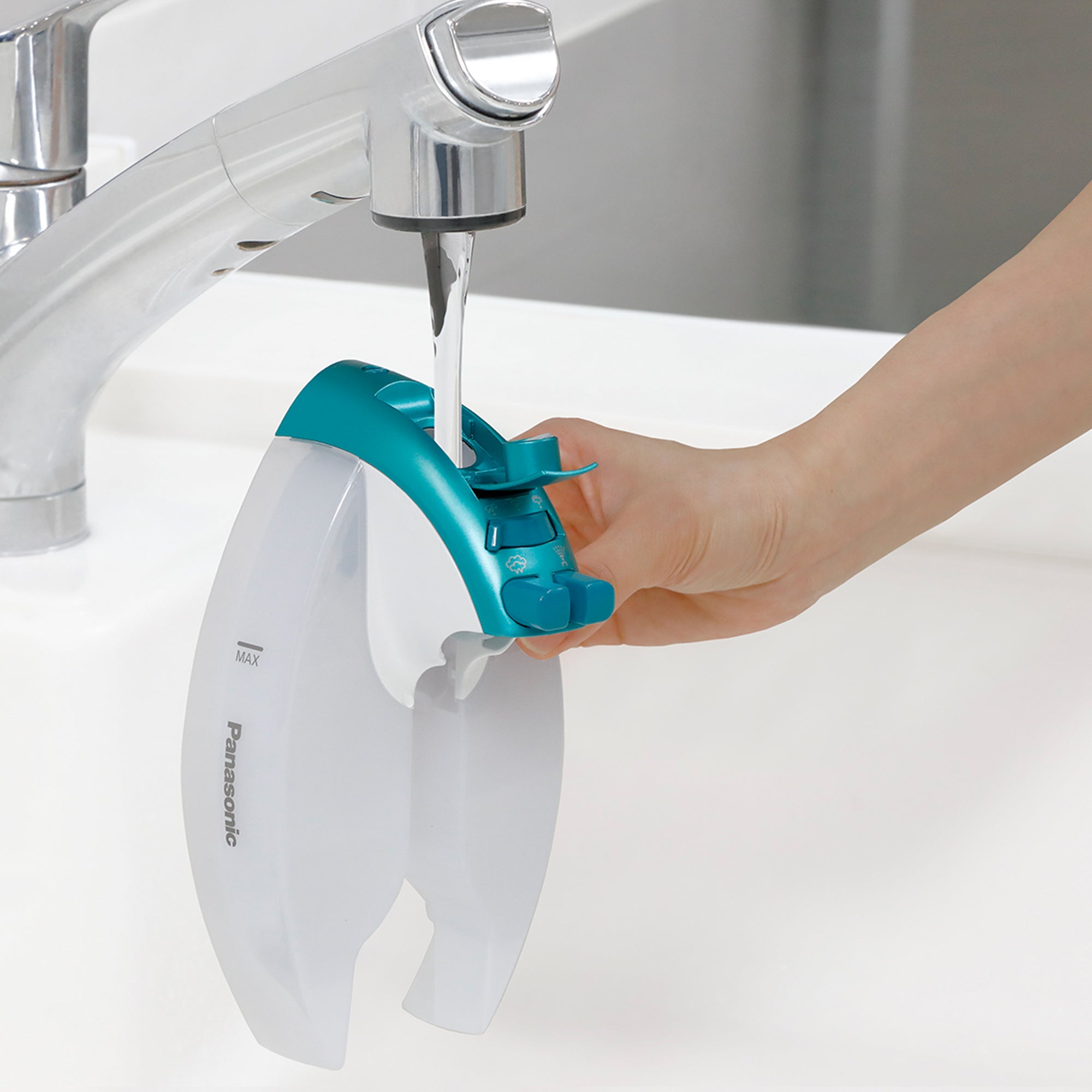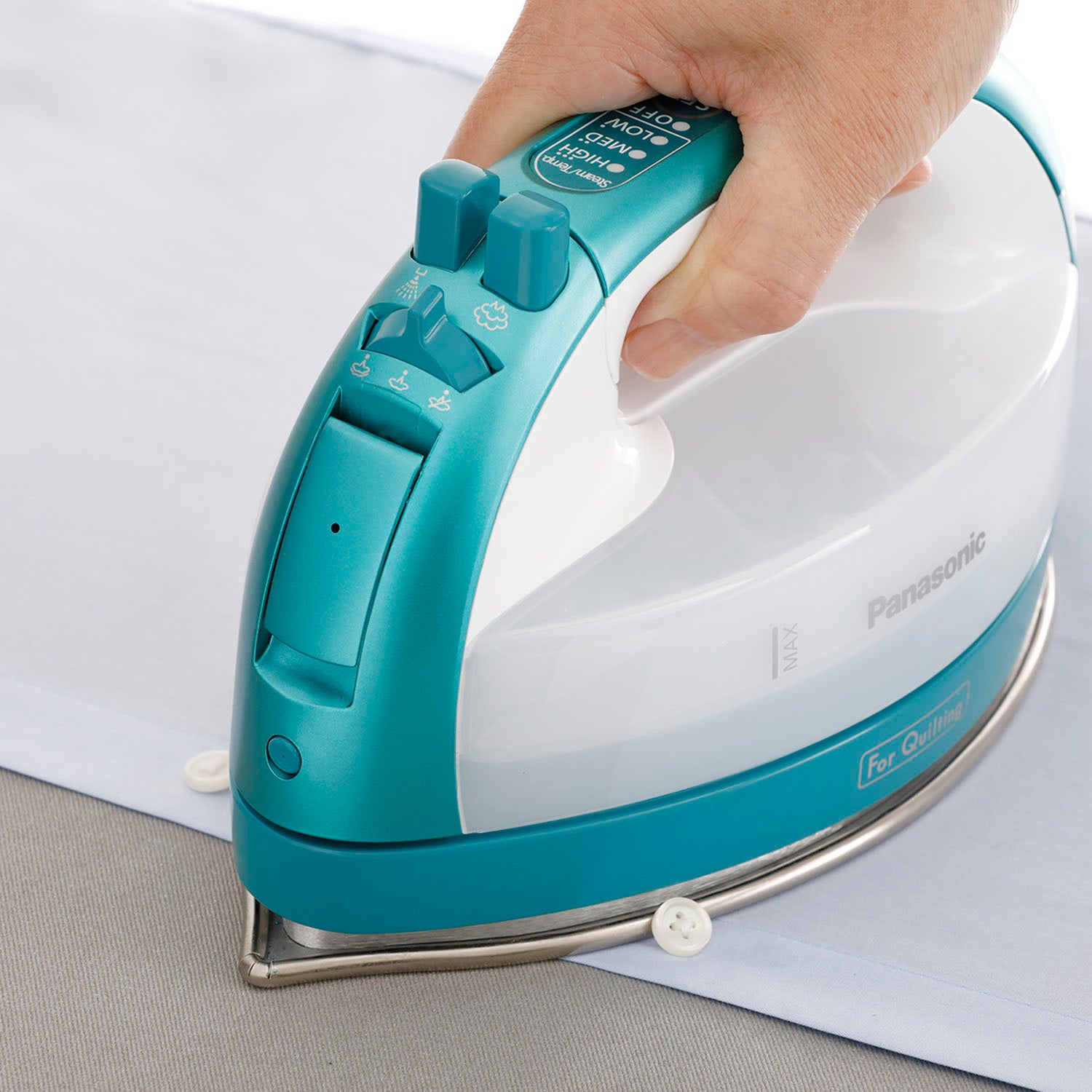 Cordless Steam/Dry Iron, 1500W Precise Stainless Plate
SKU: NI-QL1000A
Whether you are a home sewist, crafter, or quilter, or simply want to keep your wearables and décor crisp and wrinkle-free, you'll love the freedom of the NI-QL1000 Iron. Perfect for detail work, the double-tipped soleplate glides over fabric, and a cordless design gives 360-degree range of motion. For storage, just retract the cord into the heat-resistant power base and snap into carrying case.
End the hassle of twisted, tangled power cords and embrace quicker, easier ironing of your clothes, sewing, and crafts; perfect for large areas as well as precision work
Nickel-coated stainless-steel soleplate is gently curved to smoothly glide over clothes and treasured handmade pieces; nonstick coated surface ensures that glue removes easily
Freestyle clothes iron moves effortlessly in any direction, to quickly cover even large surface areas; Precision double-tipped soleplate makes detail work a snap
Steam vents along the entire soleplate allow for even, powerful steaming to rid curtains or hanging garments of wrinkles, without drips; anti-calc system protects your fabrics from stains
Bring along to quilting and sewing meet-ups, and store neatly anywhere at home; cord retracts into the power base, which snaps into the lightweight heat-resistant carrying case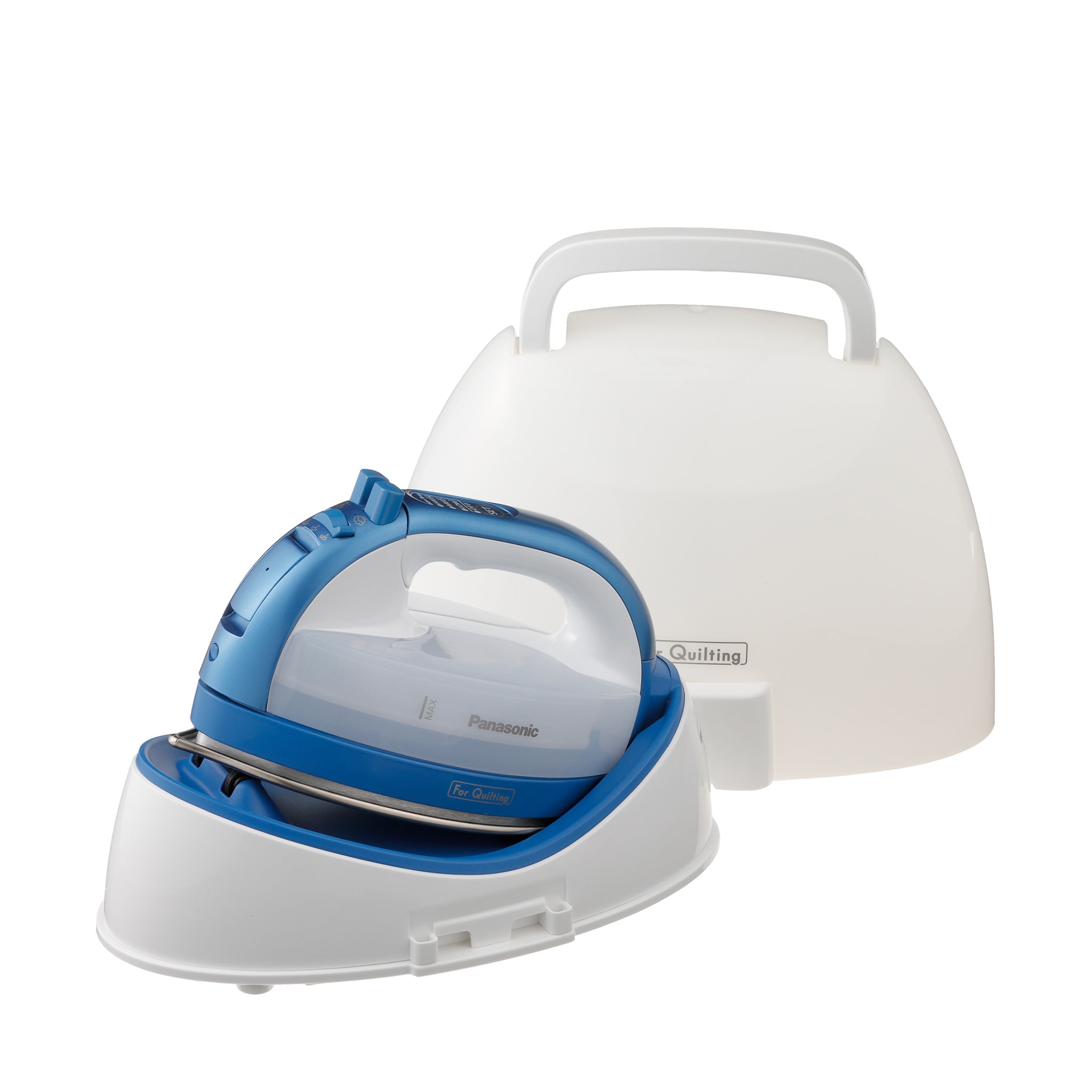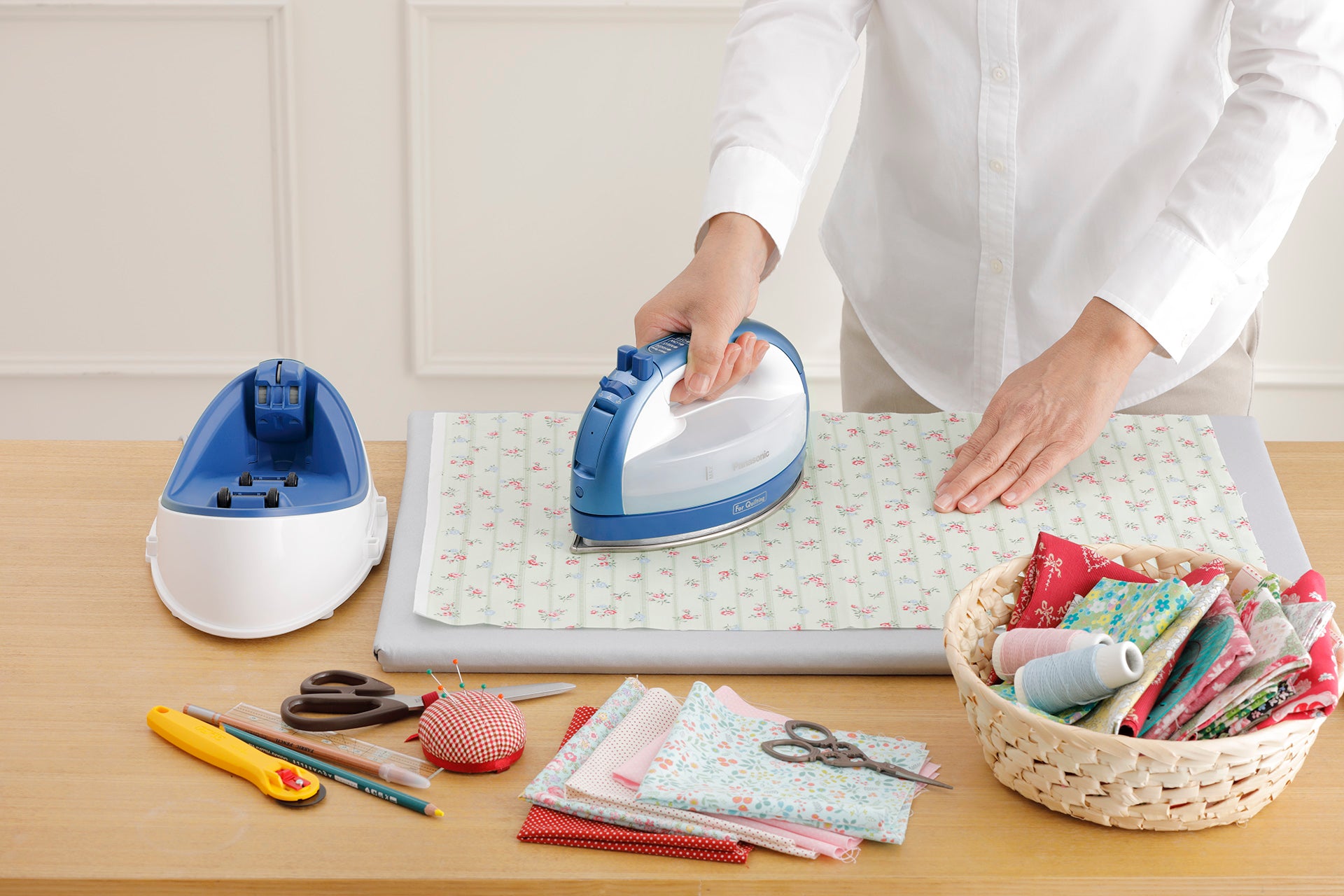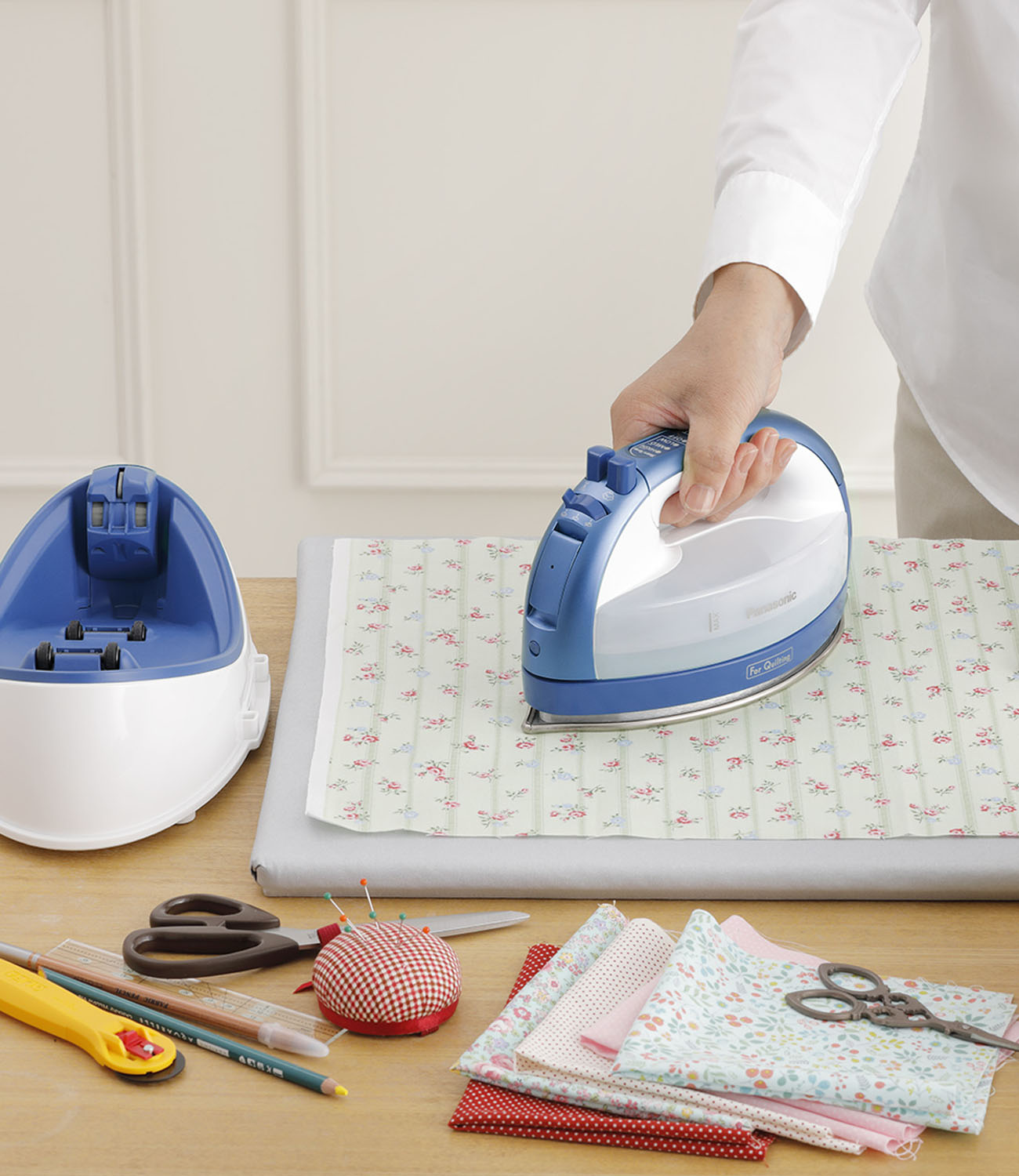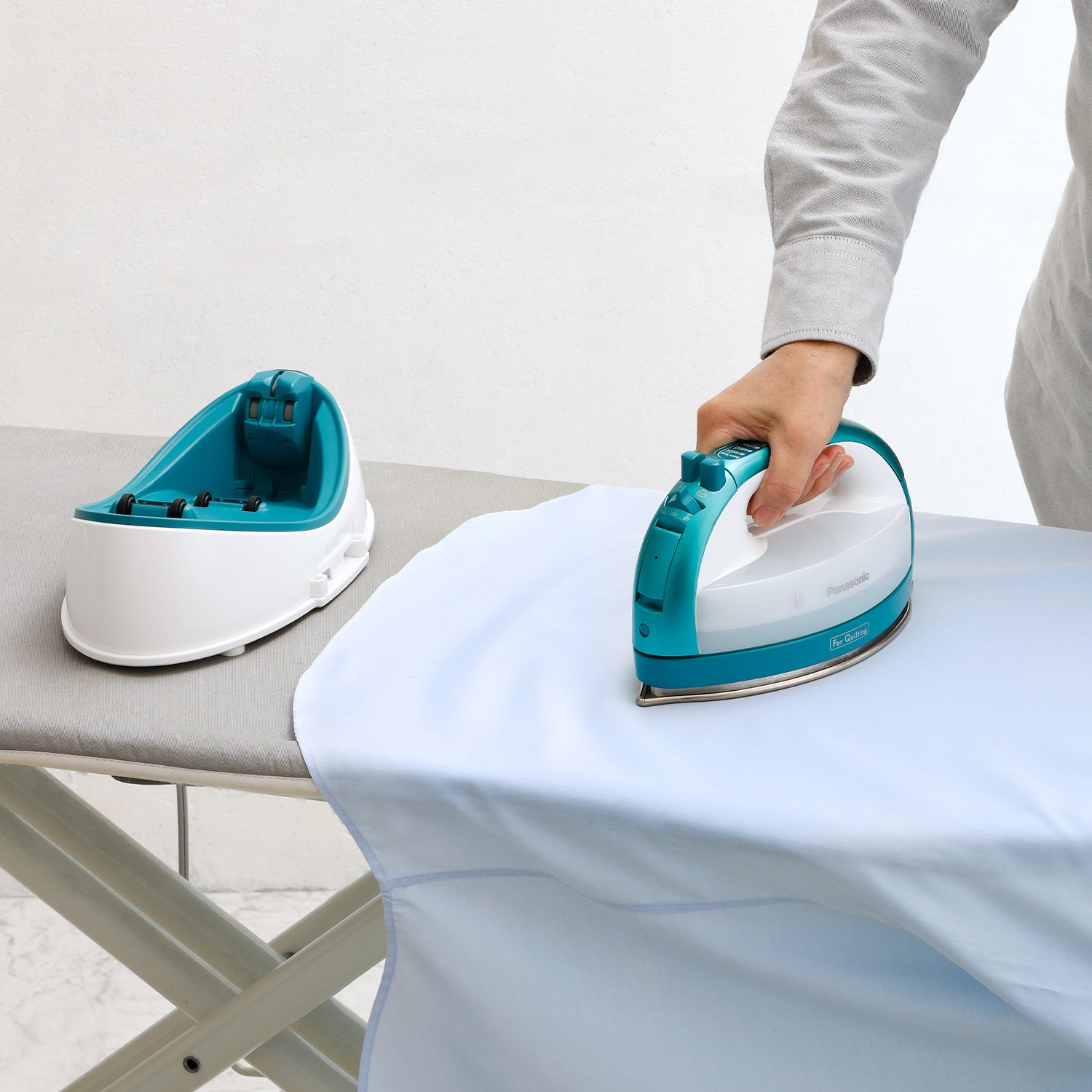 Cordless Ironing Freedom
A unique cordless design makes it easy to smoothly iron garments, quilts or crafts projects, or steam anywhere in your home without the tether or an electrical cord.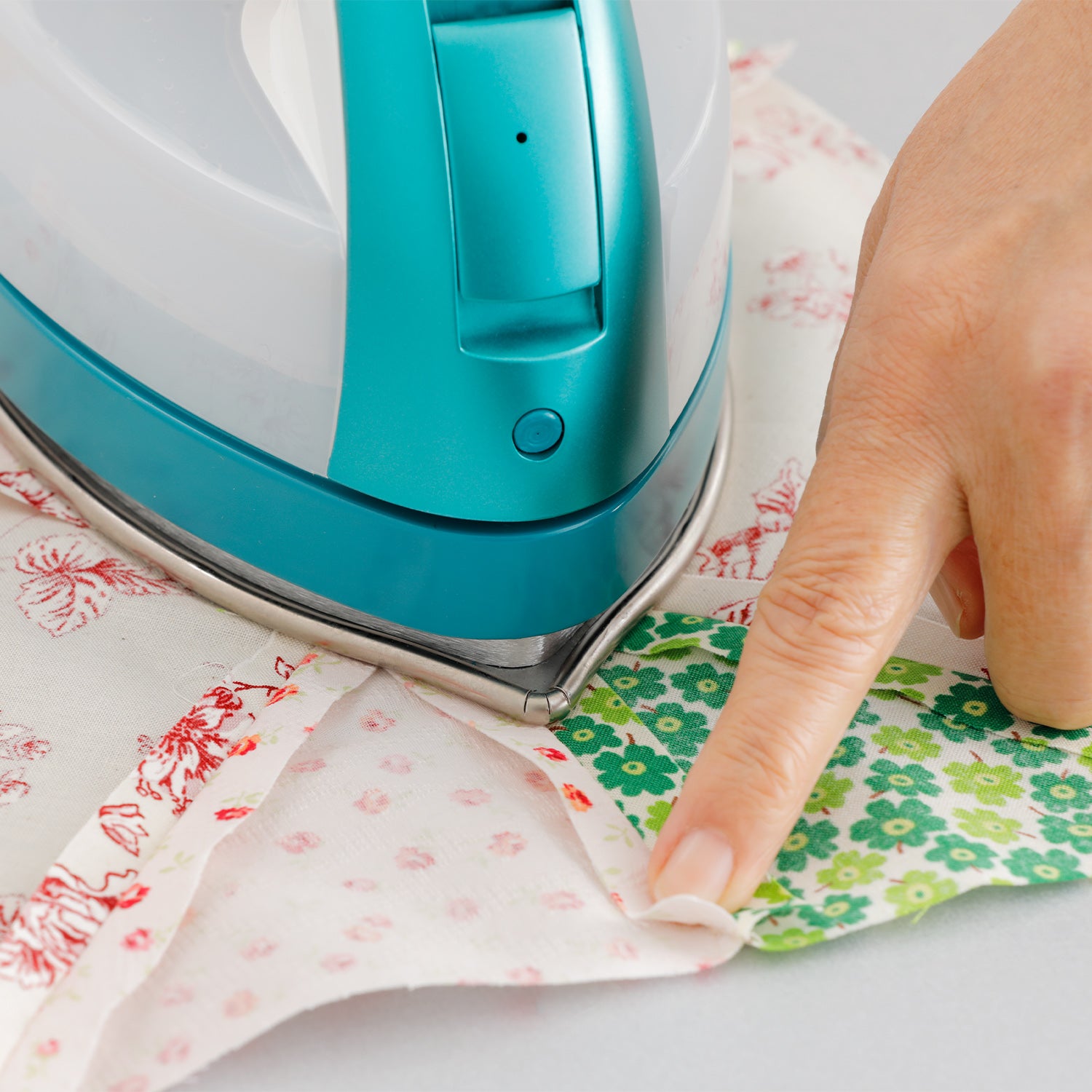 Advanced Double-Tipped Precision Soleplate
Curved soleplate is double-tipped, allowing you to iron in any direction and nimbly handle details such as seams, cuffs, collars, and pleats.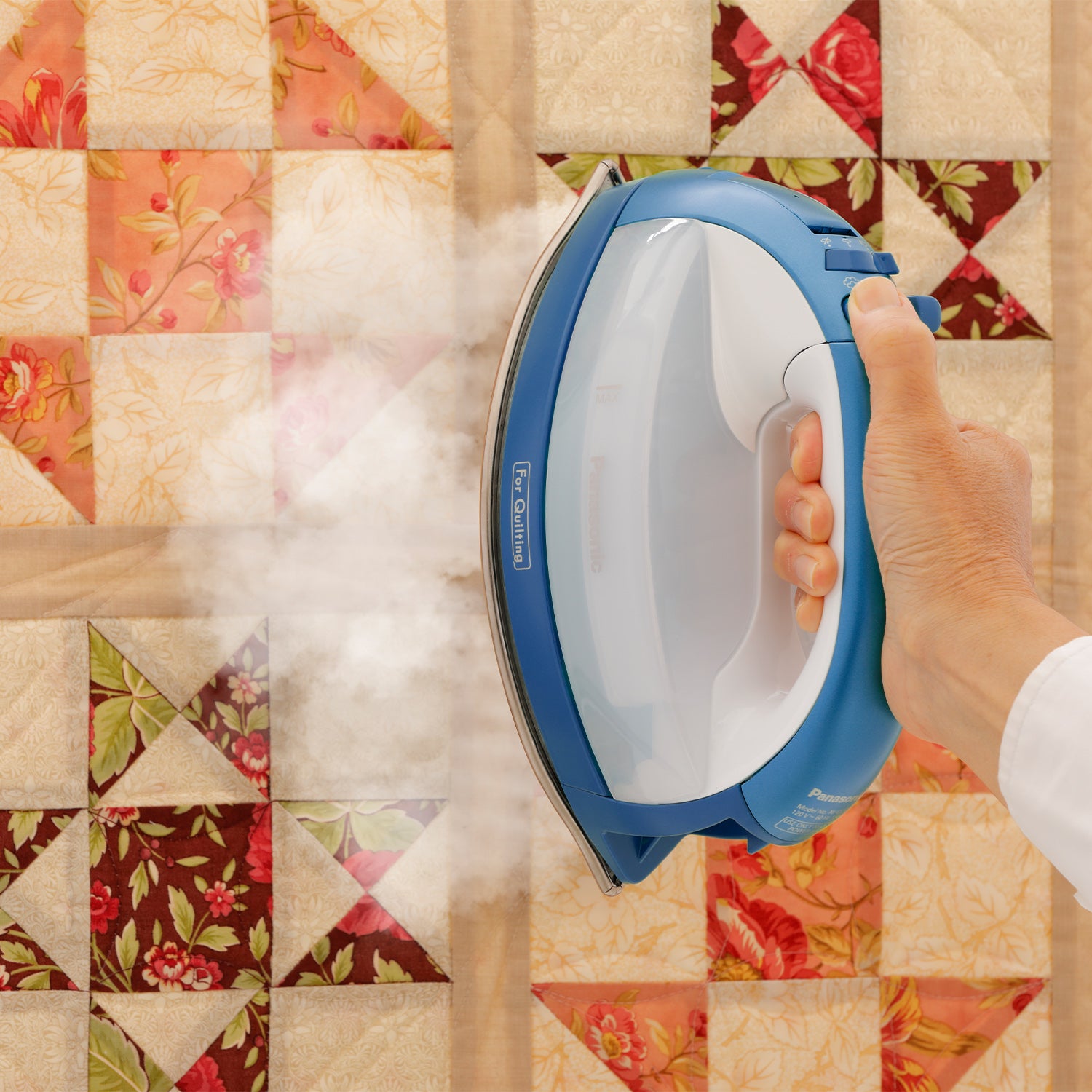 Gentle, Powerful Steaming of Stubborn Wrinkles
Use vertical steam for hanging quilts, curtains, and garments, and spray mist for hard-to-reach spots. Soleplate features all-around steam vents to emit a full 360-degrees of mist. Anti-drip system keeps your pieces from getting wet.
Carries and Stores In a Snap
Heat-resistant carrying case snaps into the base, even when warm, to take along to quilting meetups and store neatly on a shelf afterward.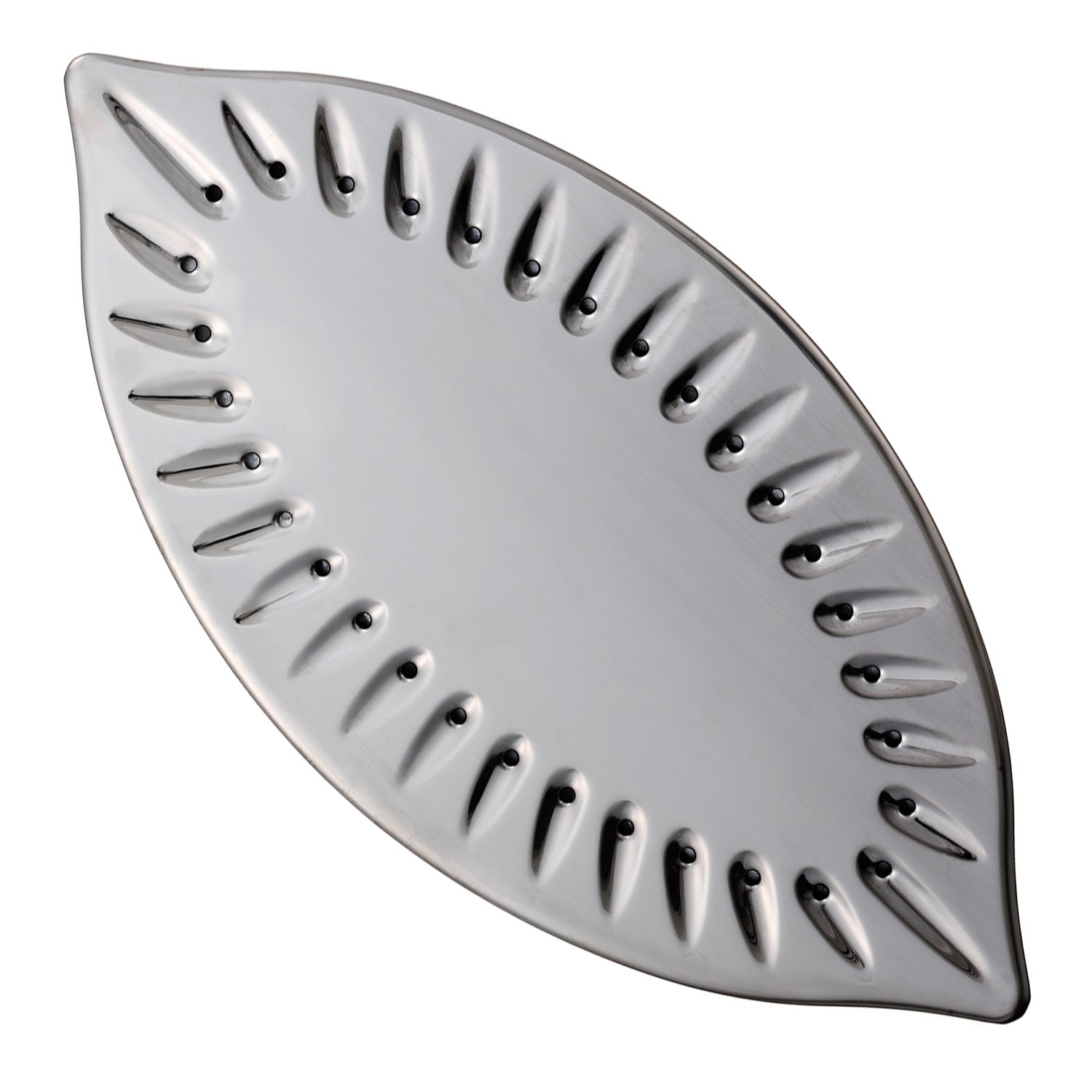 Gentle On Fabric
Nickel-coated stainless steel soleplate glides effortlessly across even delicate fabrics & wipes clean of glue to keep your crafts free from stains.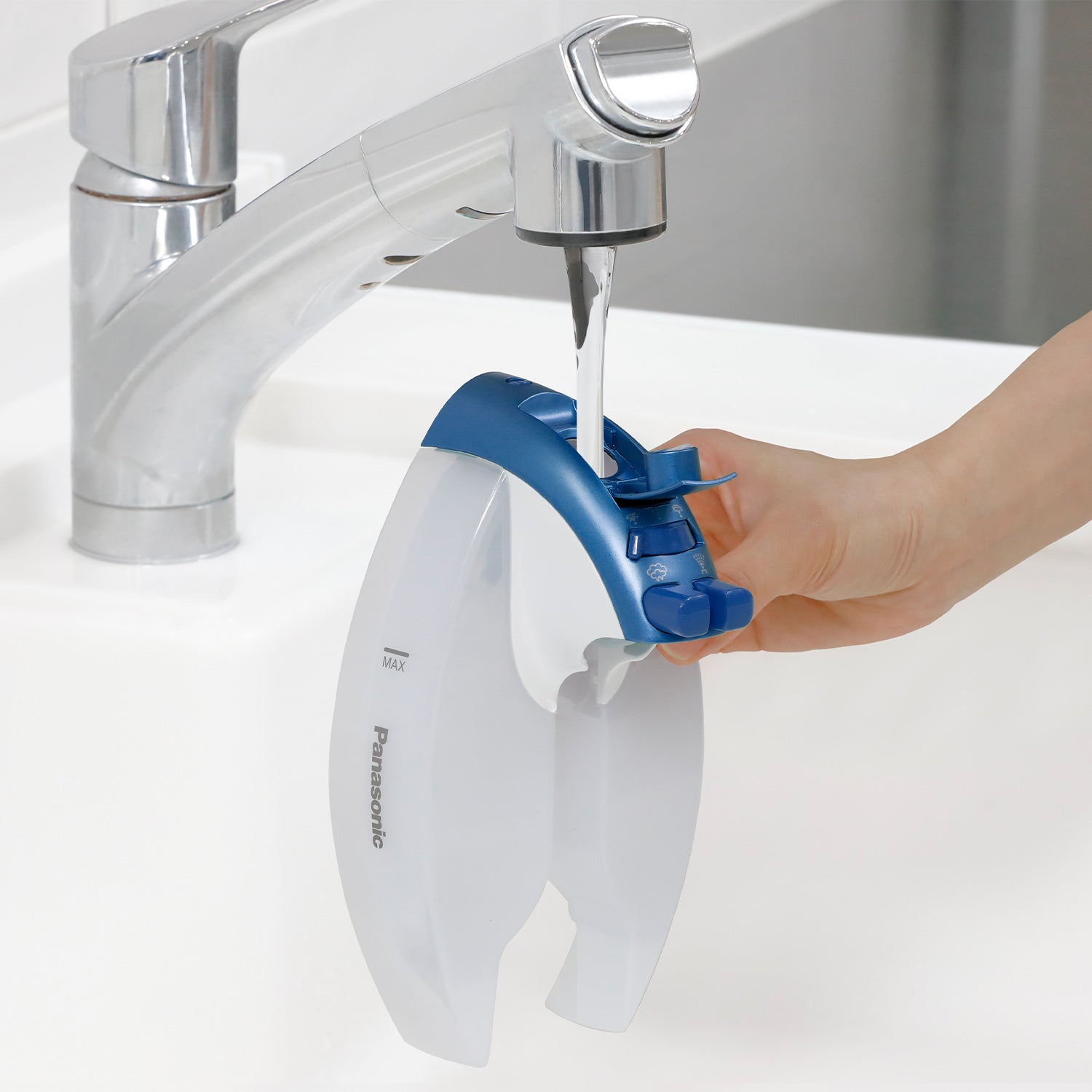 Easy Water Refilling
Detachable water reservoir releases with the press of a button so you can fill the tank with up to 5.4 fl oz of water without bringing the whole iron.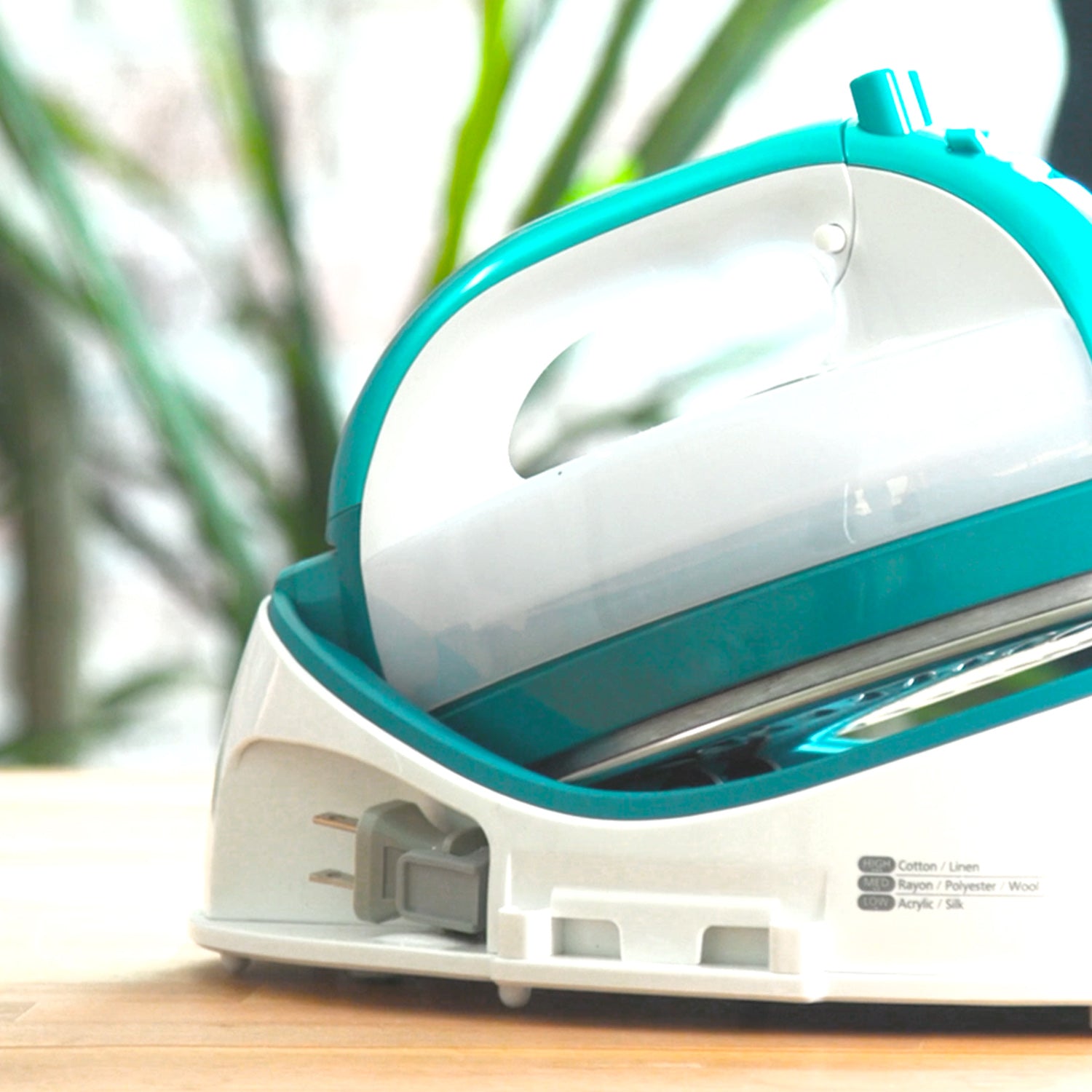 Retractable Cord
A quick pull releases the cord, and the spring-driven winding mechanism retracts it—quick and easy without any tangles or loose wires.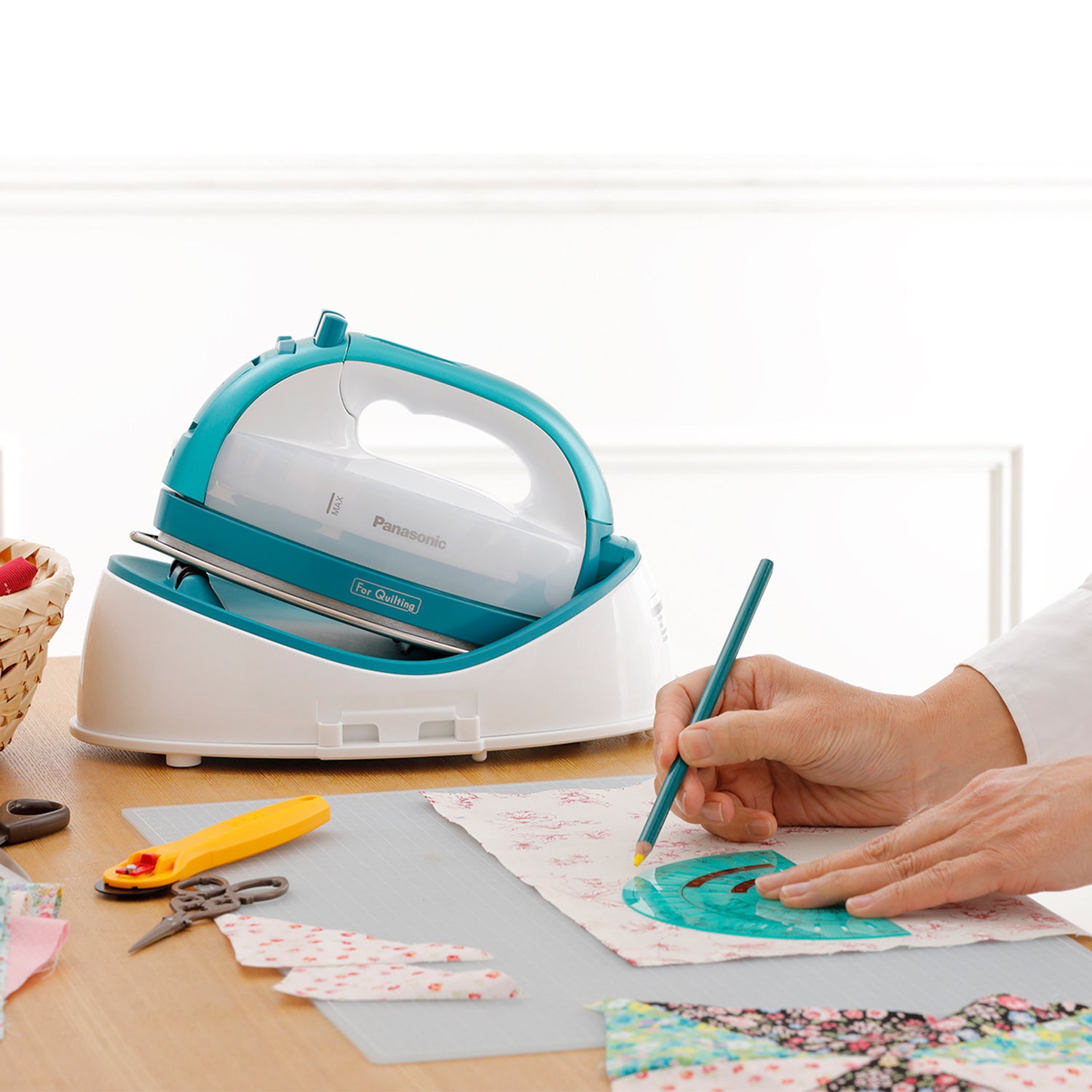 30-Minute Auto Shut-Off
No need to worry if you step away from a task—NI-QL1000 automatically turns itself off after 30 minutes of idling.
A Iron Made for Creatives
Quilt. Craft. Sew. Repeat. The Panasonic NI-QL1000 is packed with features for all of your creative projects - from blankets and throws, to full fashion showcase.