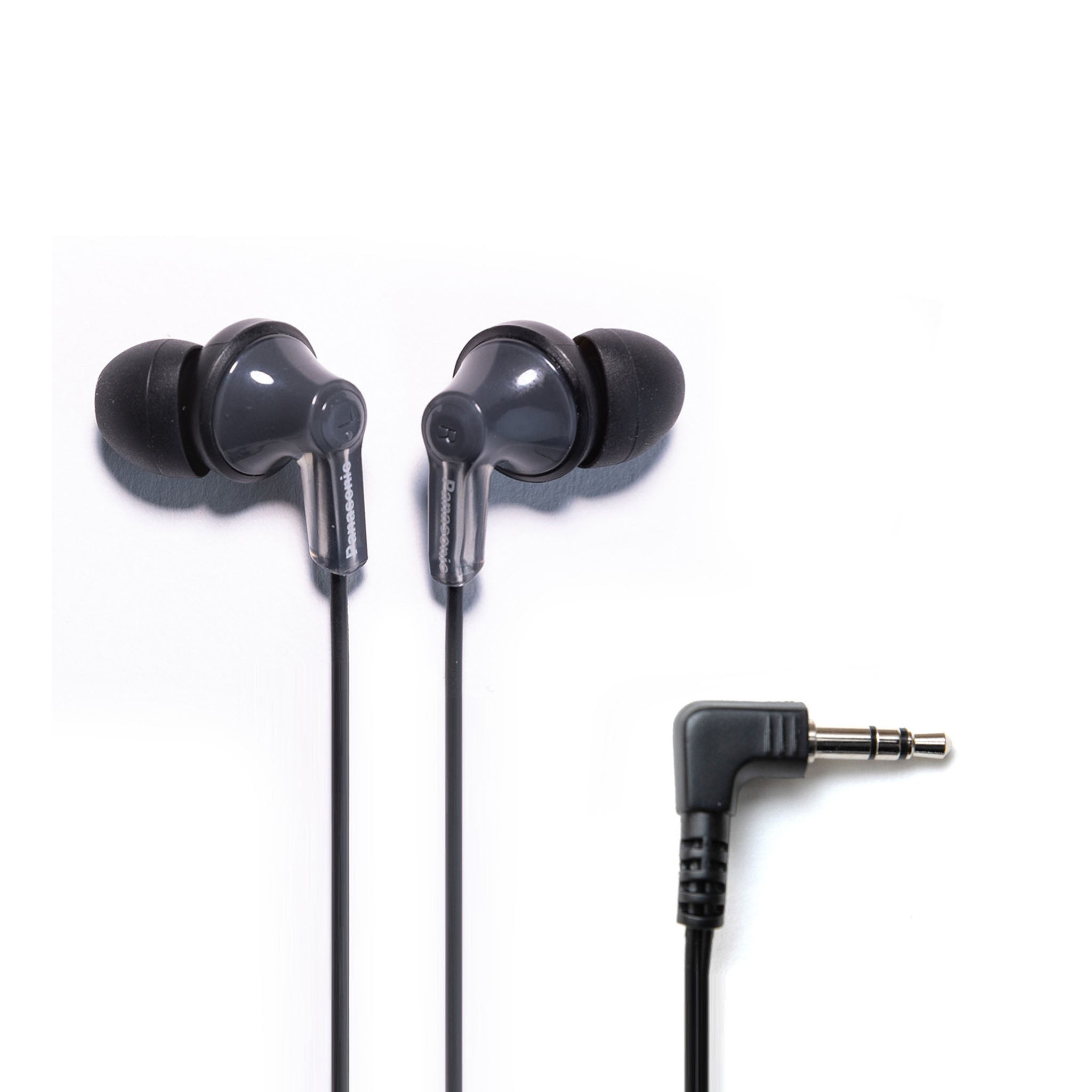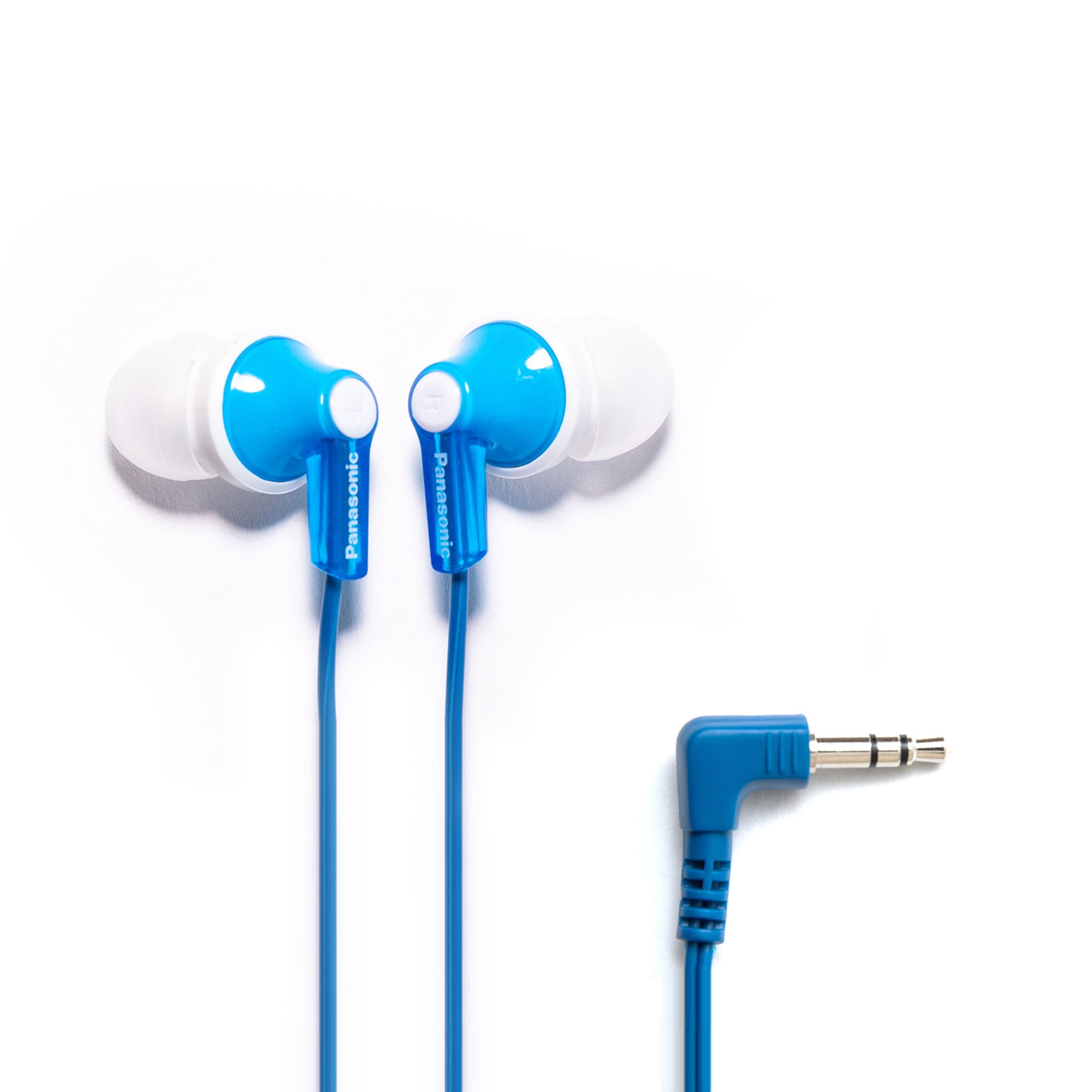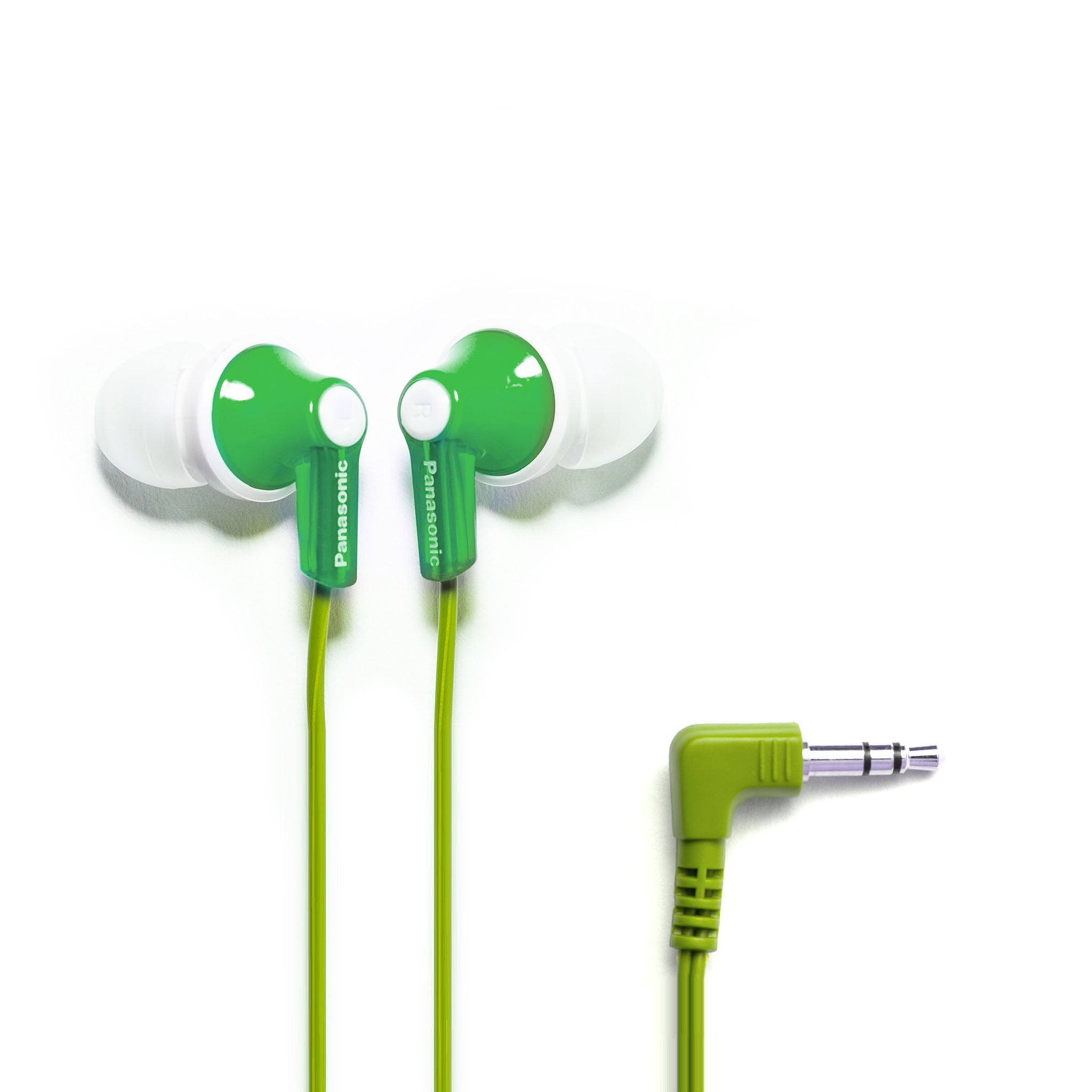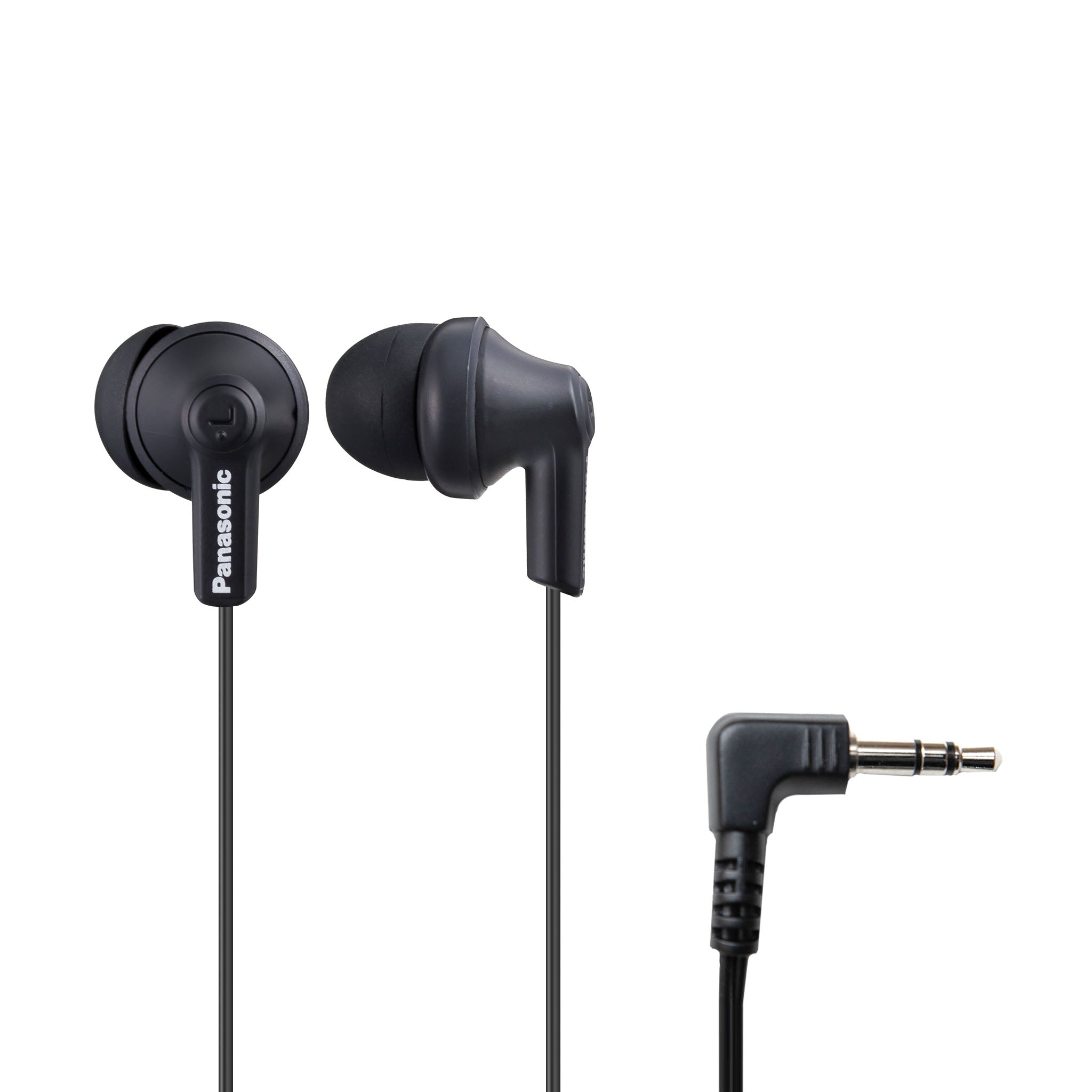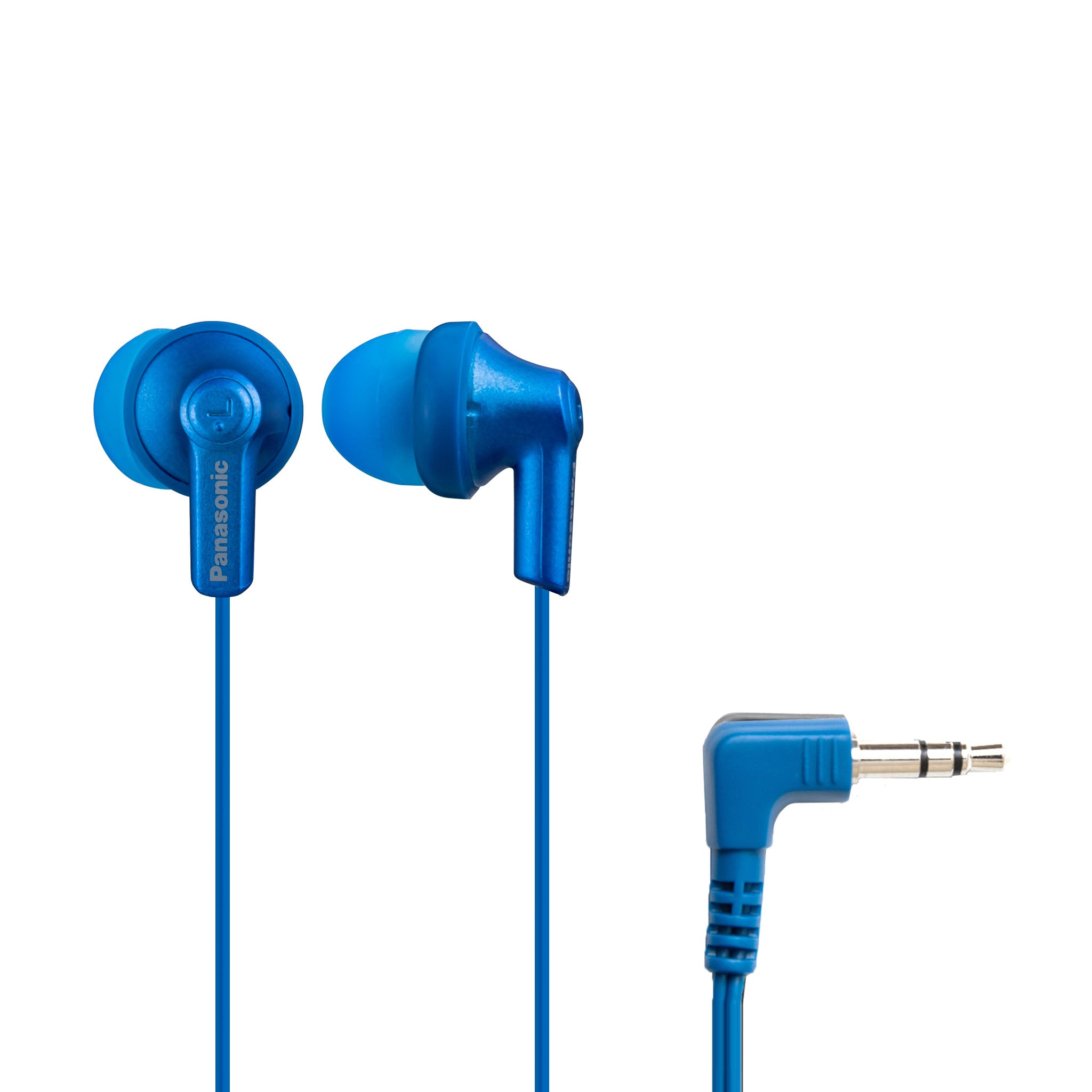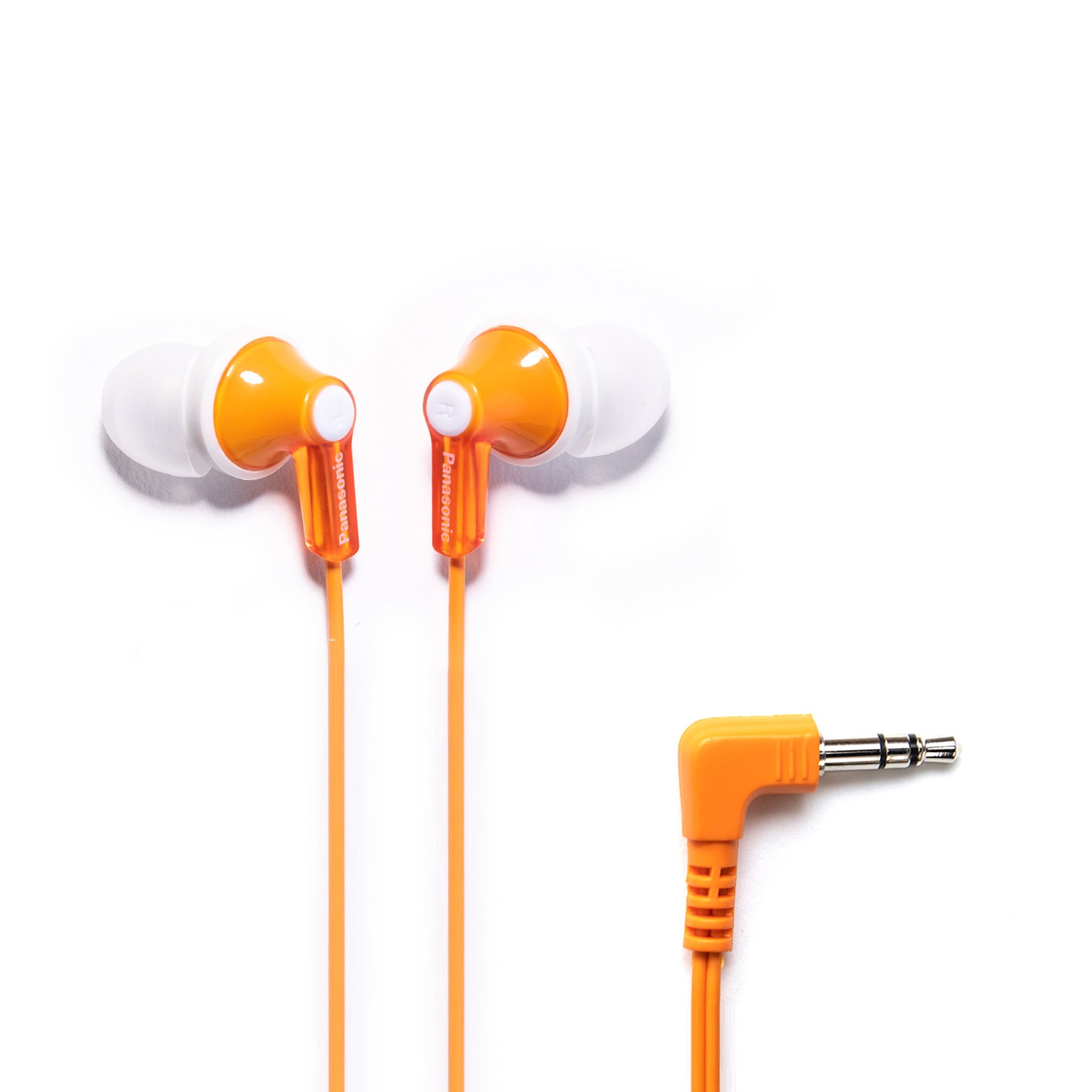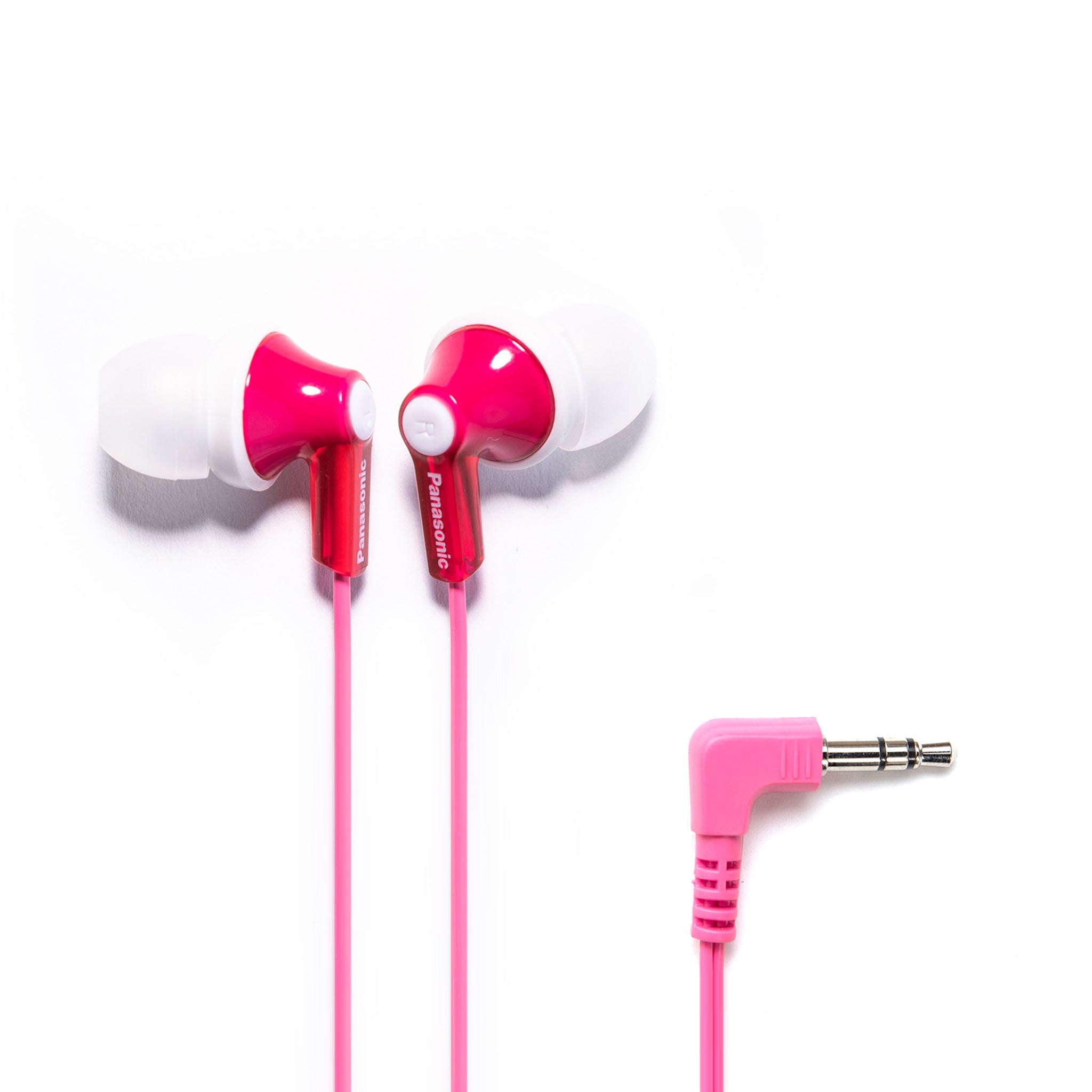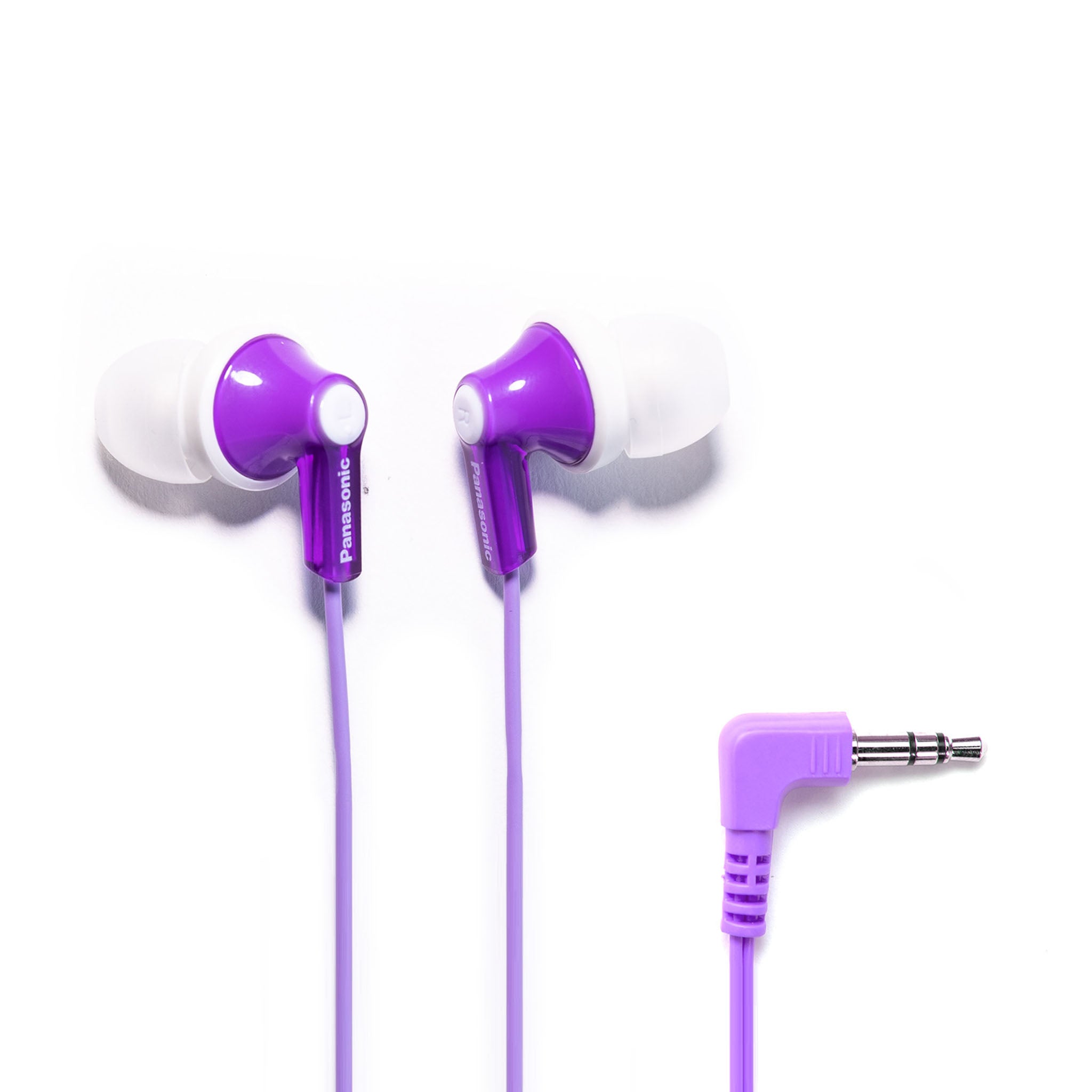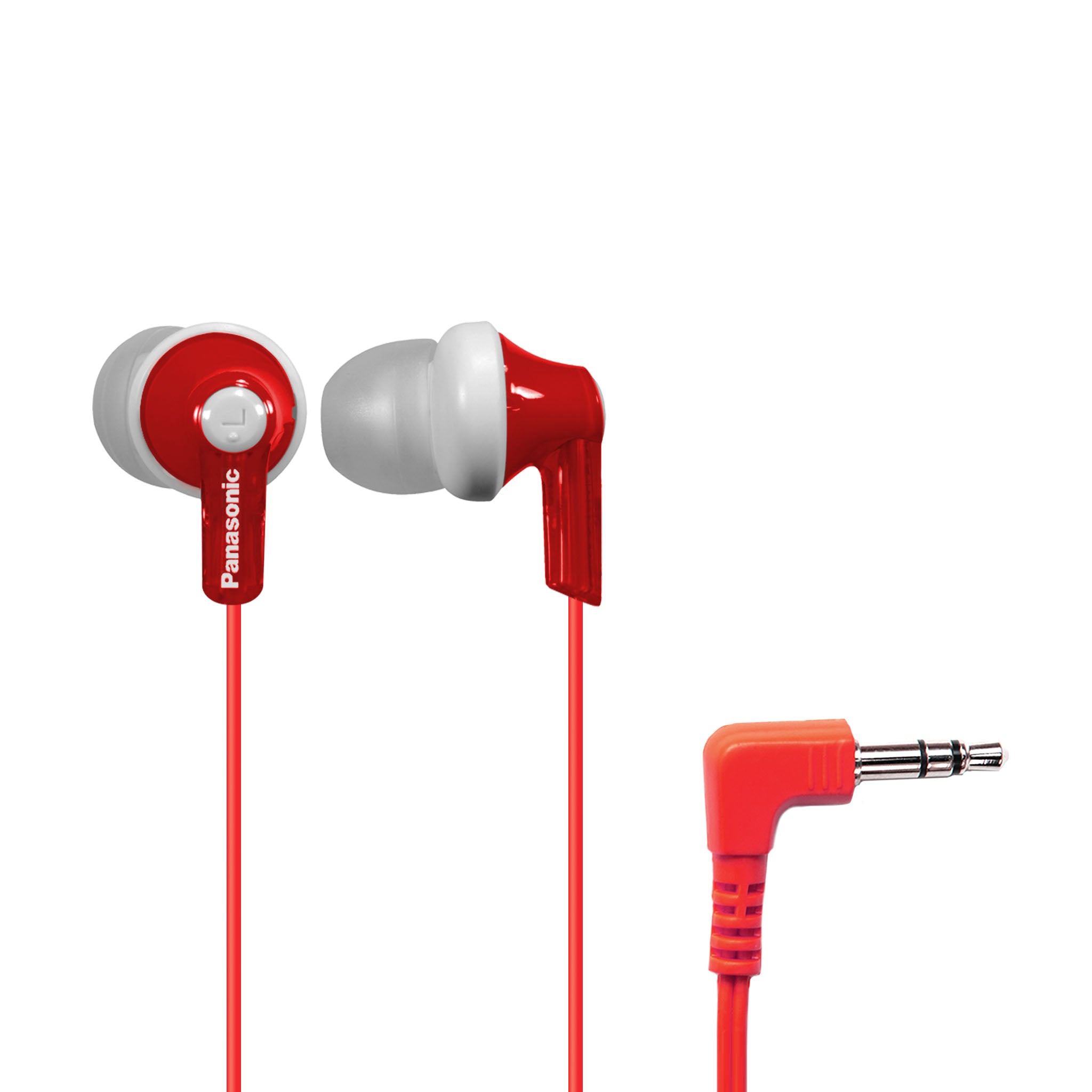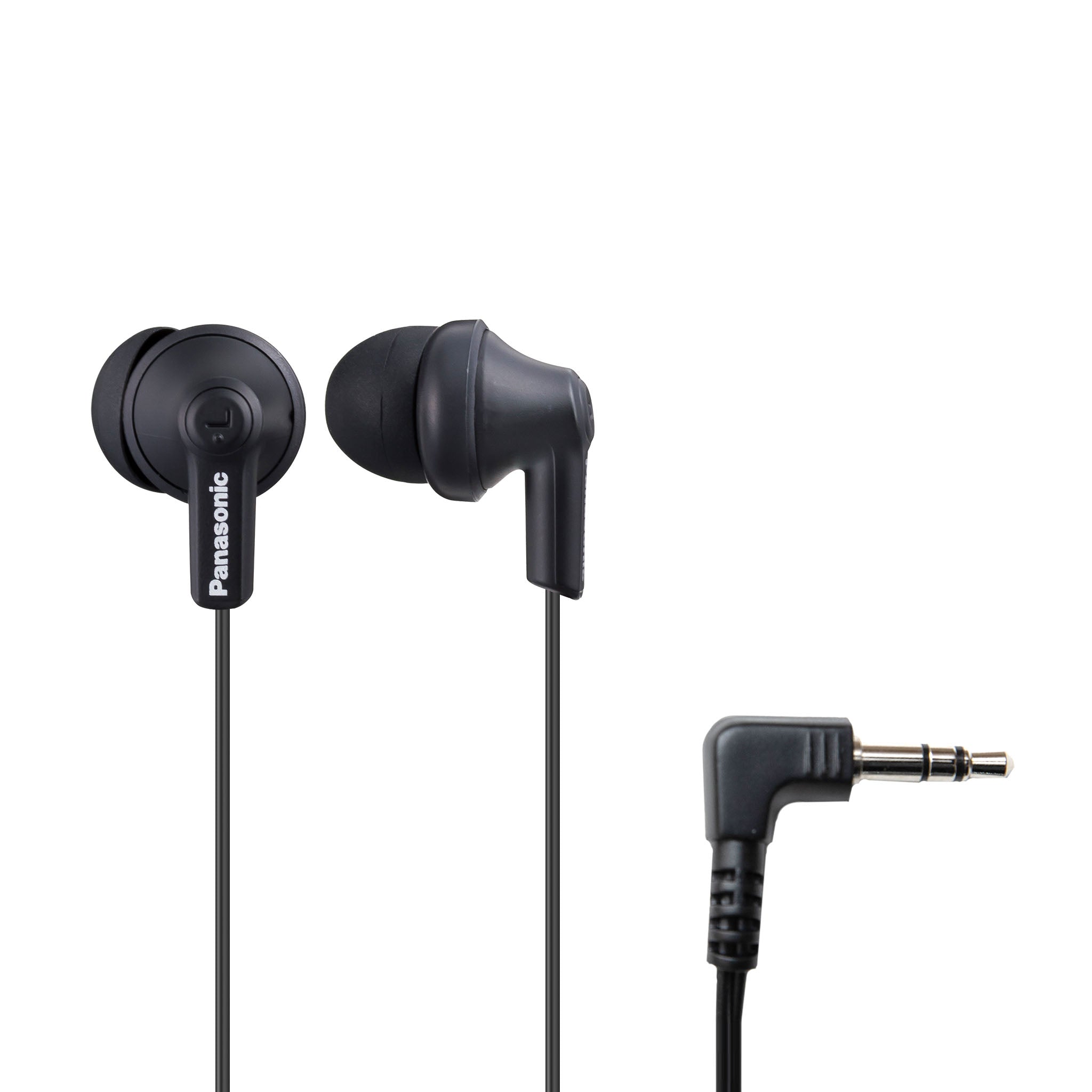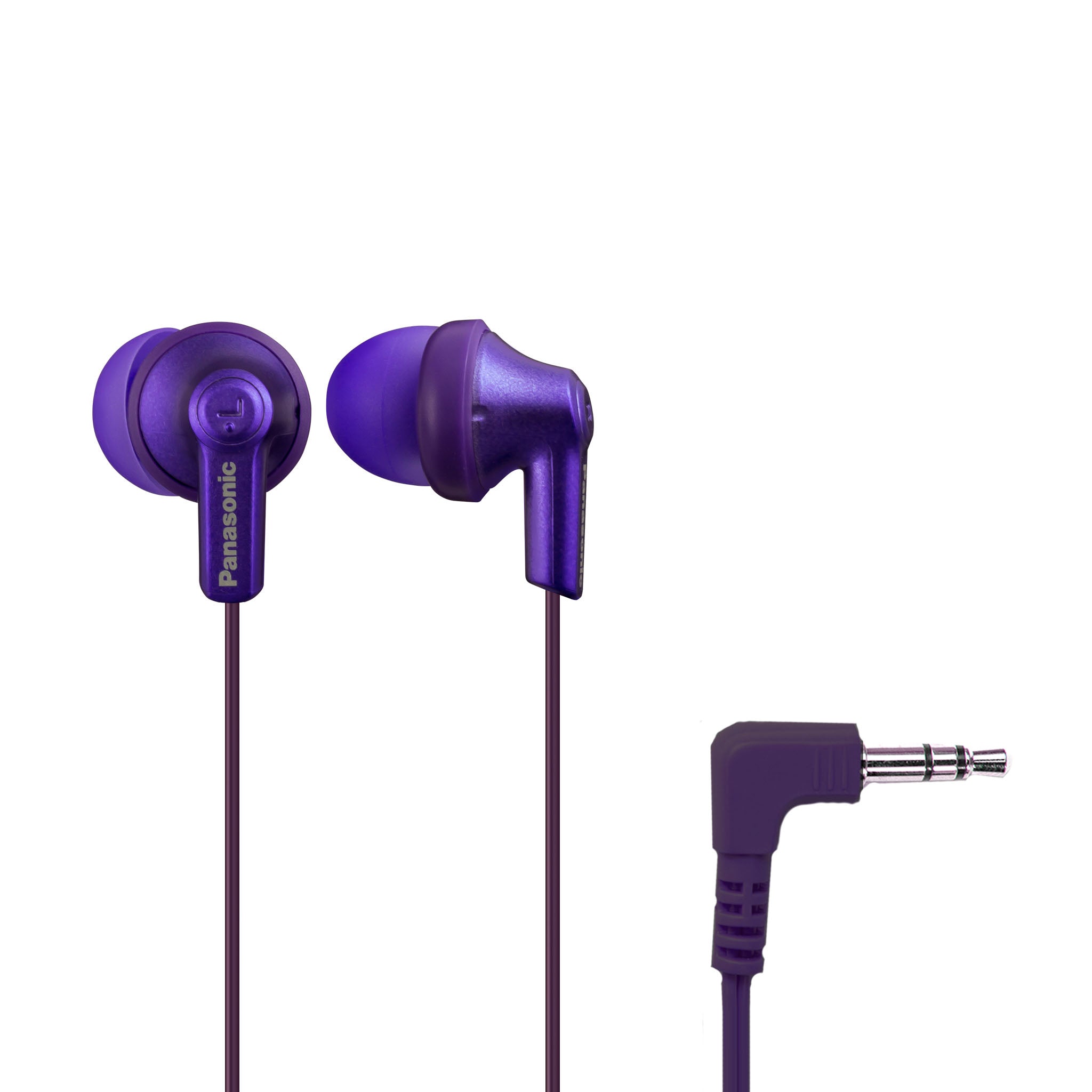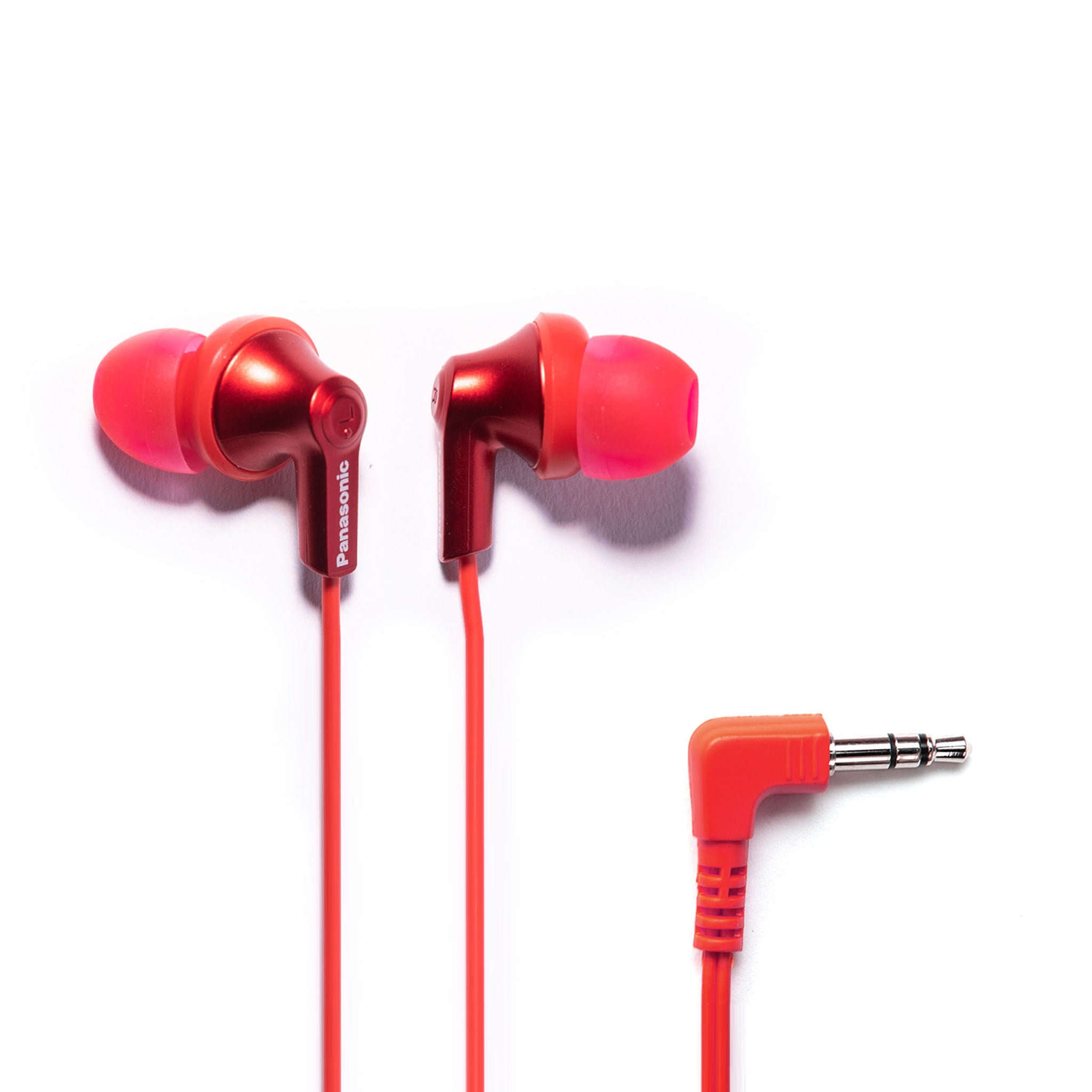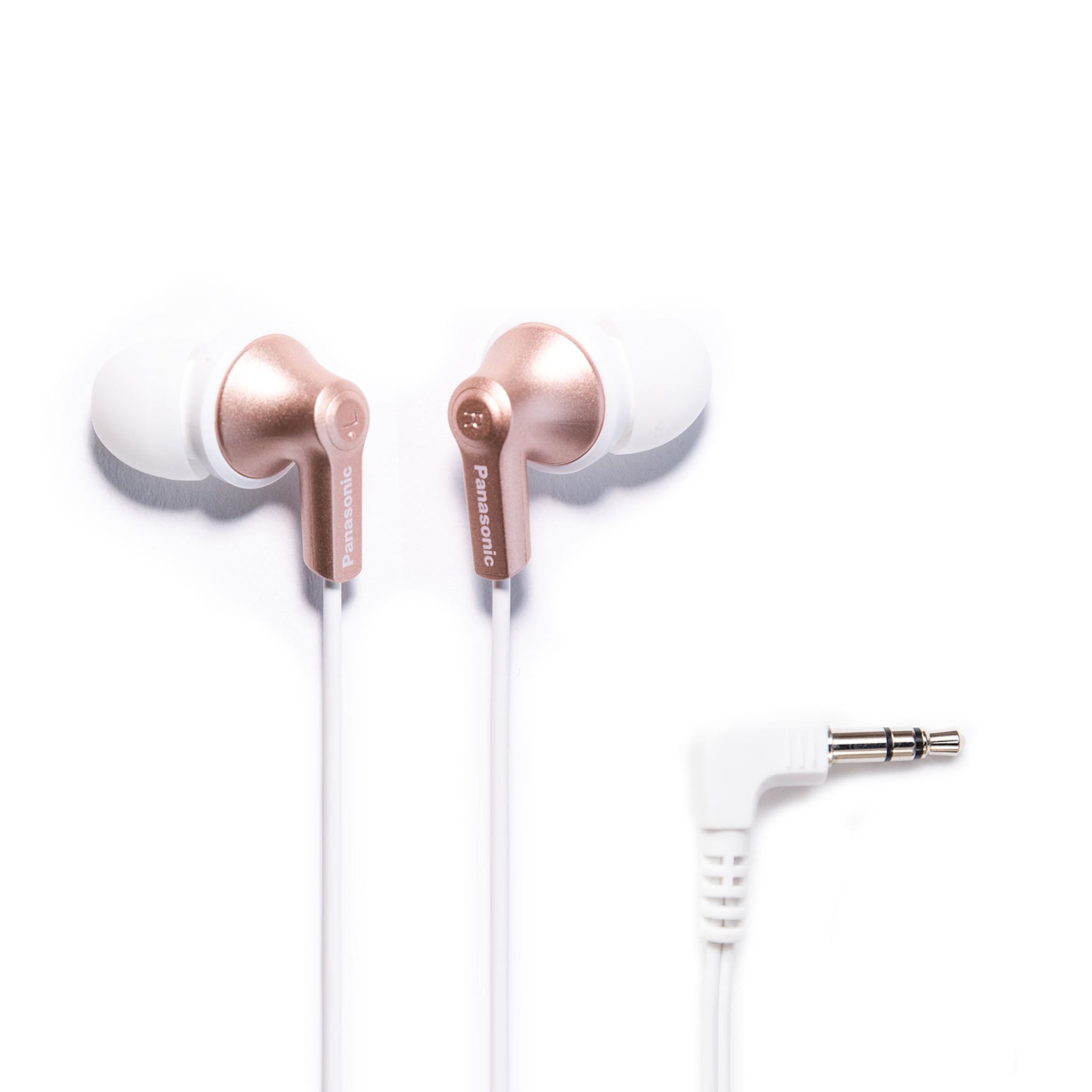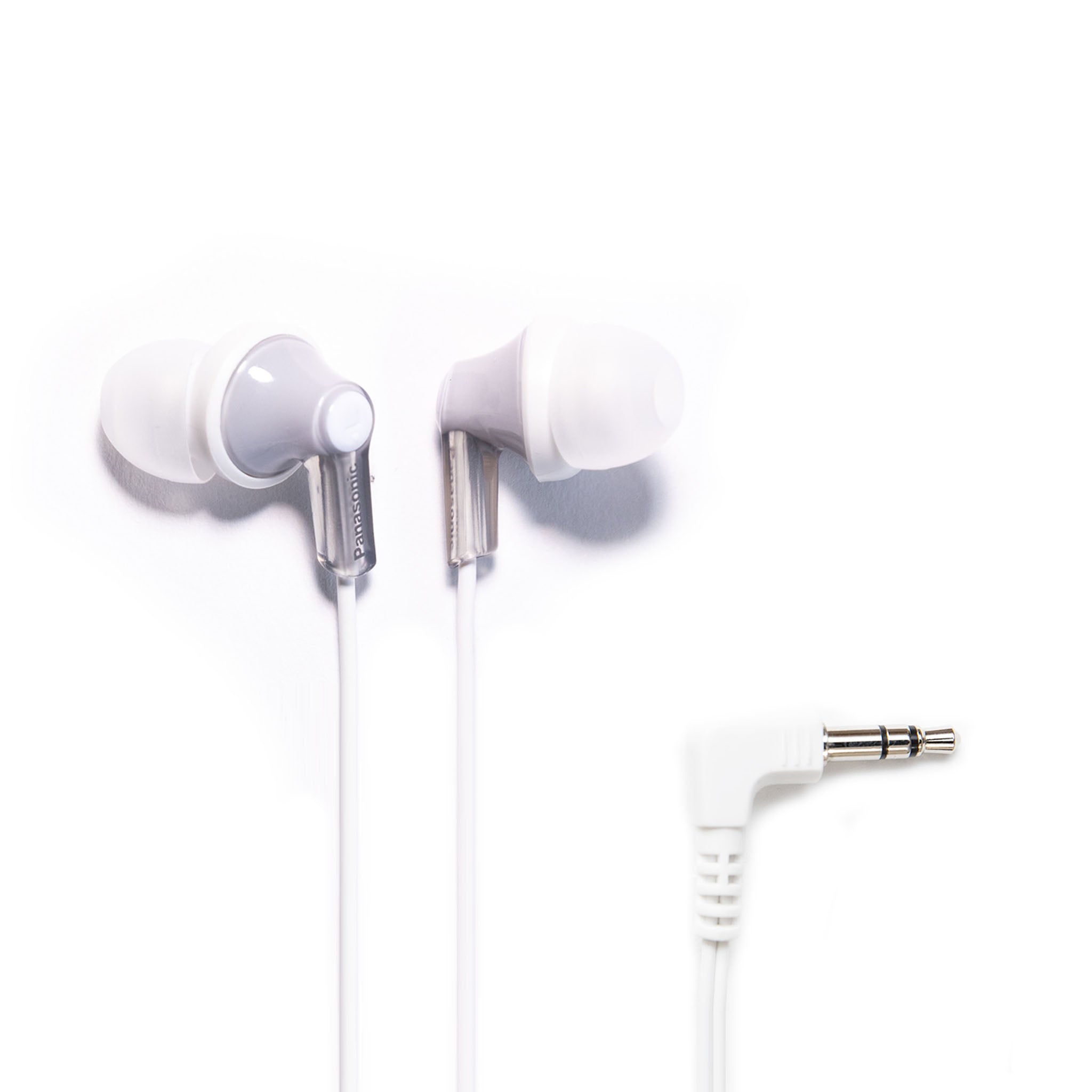 ErgoFit In-Ear Earbud Headphones
SKU: RP-HJE120-K
Enjoy style, comfort and listening with the Panasonic RP-HJE120 ErgoFit Earphones. With three included sets of earpads (S/M/L), you'll get a comfortable fit that won't slip out. Large 9mm neodymium drivers along with a wide frequency response deliver dynamic, crystal clear sound. Vivid color options with matching cords let you choose a pair that complements your outfit, accessories and mood.
Perfect for exercising; With three sets of earpads (S/M/L), headphones stay in your ears while keeping surrounding noise out
Ultra soft ErgoFit in ear earbud headphones conform instantly to your ears (S/M/L earpads included for a perfect fit)
Panasonic in ear headphones with integrated microphone and remote are compatible with Apple (iPhone / iPod / iPad), Android and Blackberry Audio devices
Tonally balanced audio with crisp highs and deep low notes, plus wider frequency response and lively sound quality for recorded audio
Long, 3.6 ft cord threads comfortably through clothing and bags making it easy to connect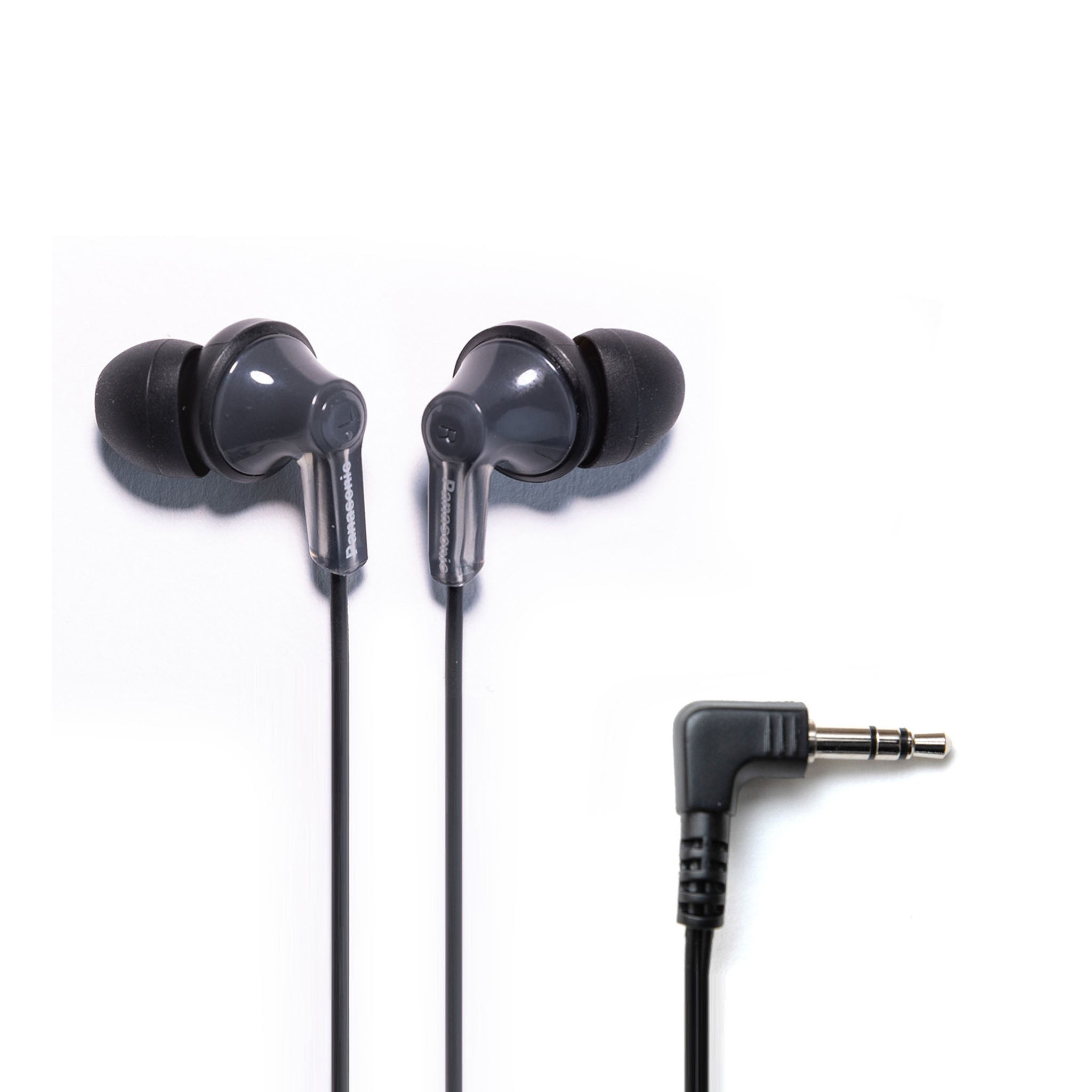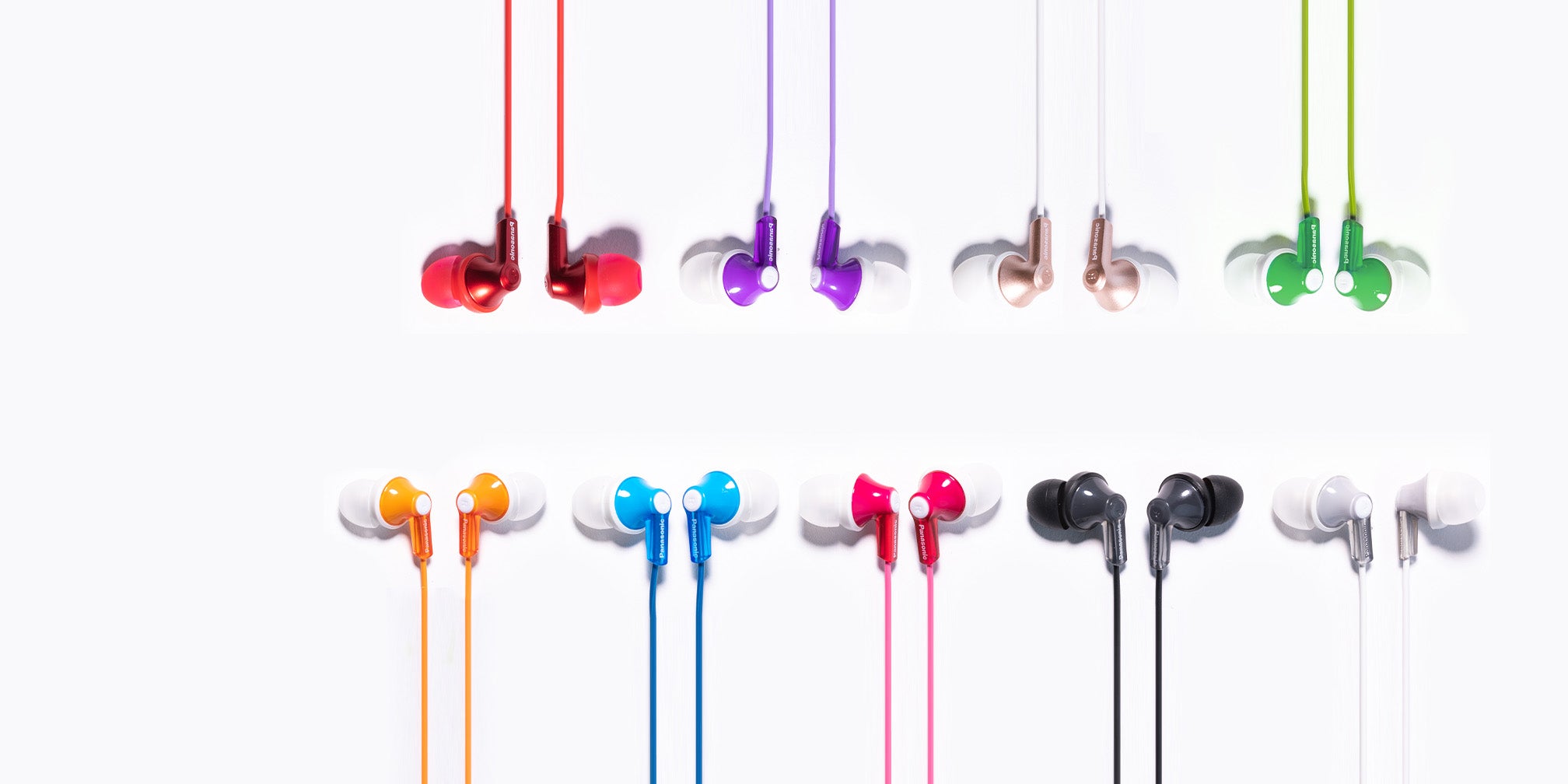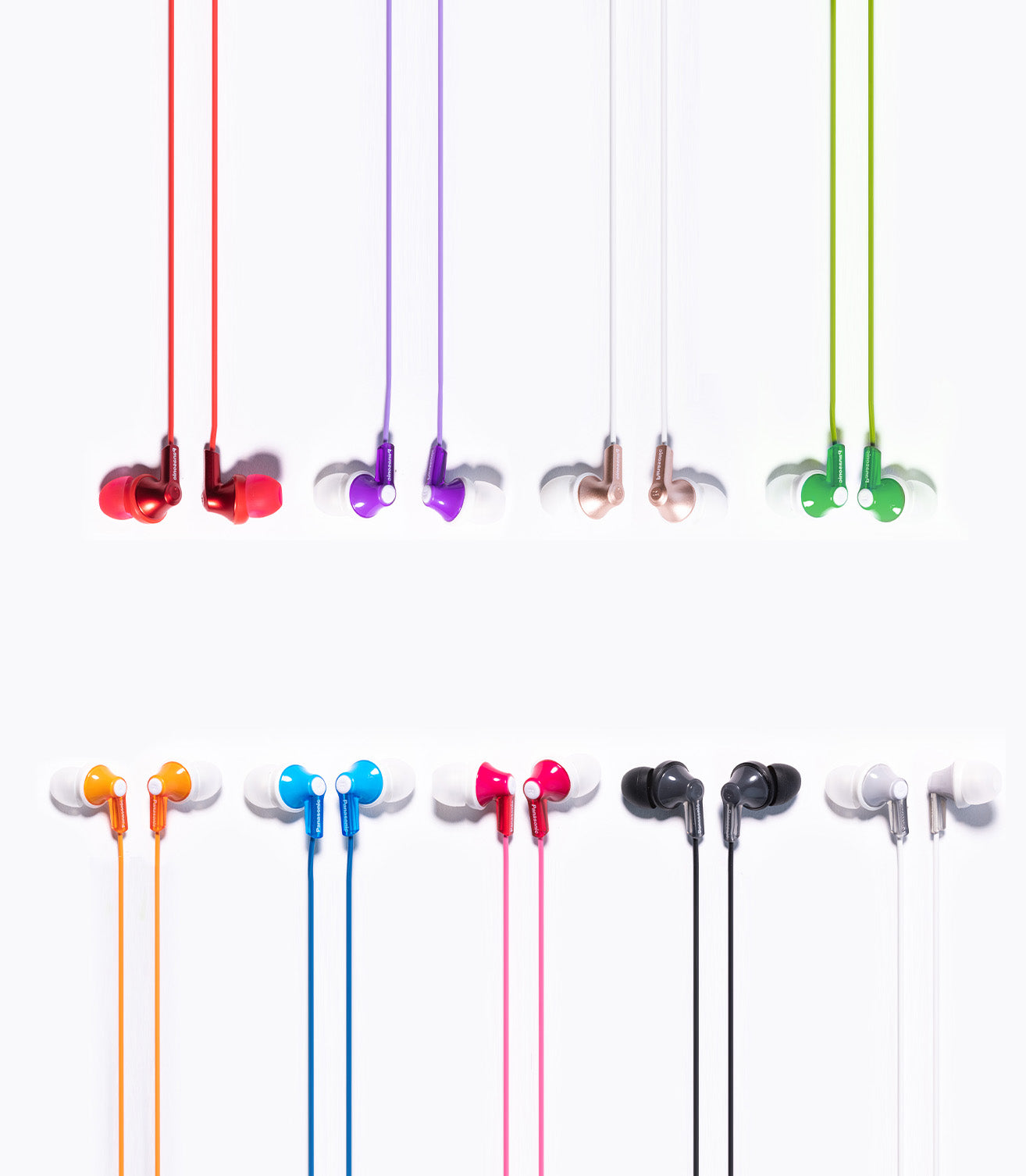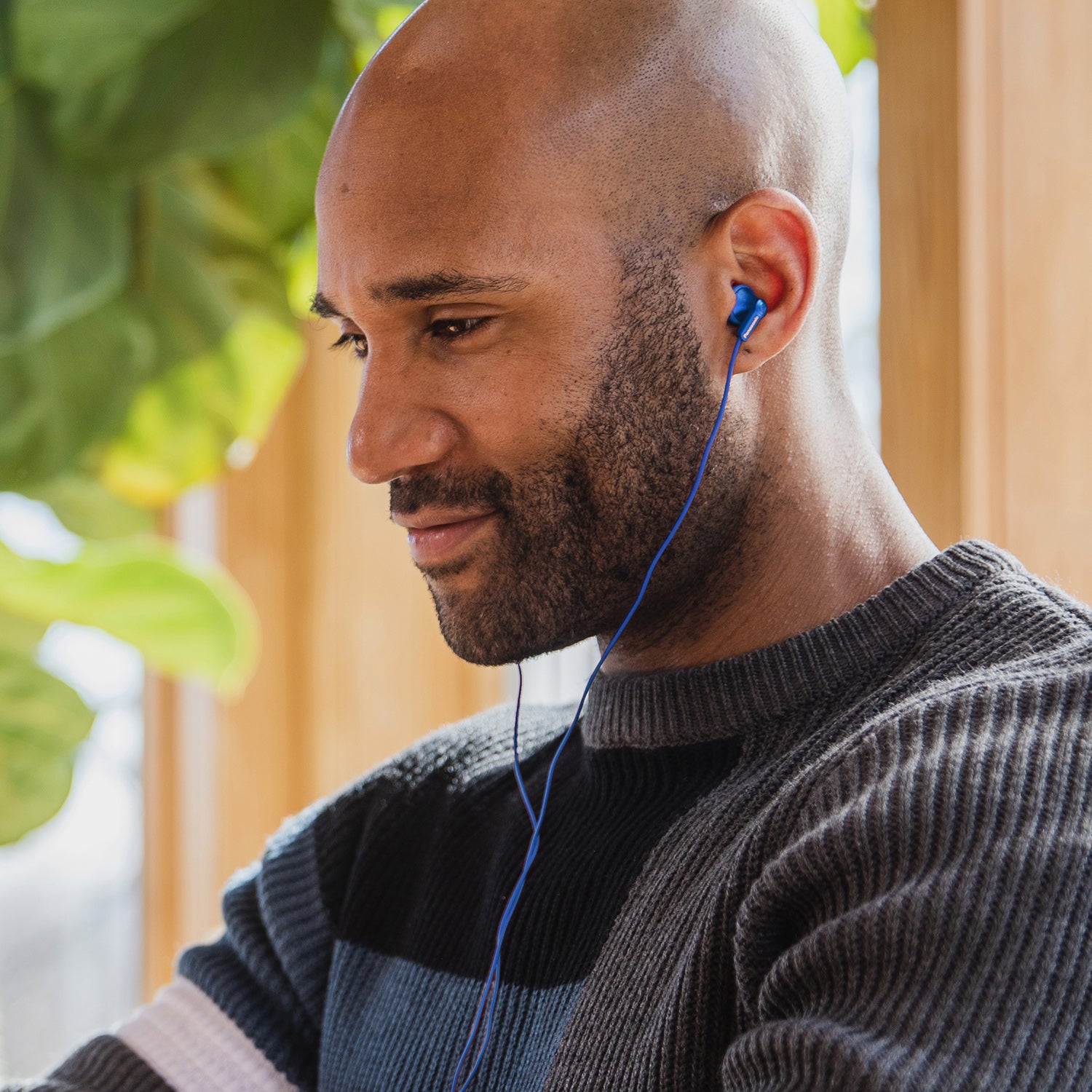 Powerful Neodymium Drivers for High-Quality Audio
Enjoy your music to the fullest with large,9mm neodymium magnet drivers for crystal-clear highs and deep, impactful lows. Combining a wide frequency response range of 12Hz – 23kHz,200mW maximum input power and 96B/mW sensitivity, these powerful earbuds ensure you'll hear every detail in your favorite tunes, from the crisp strings of classical music, to the powerful bass beats of pop and hip hop.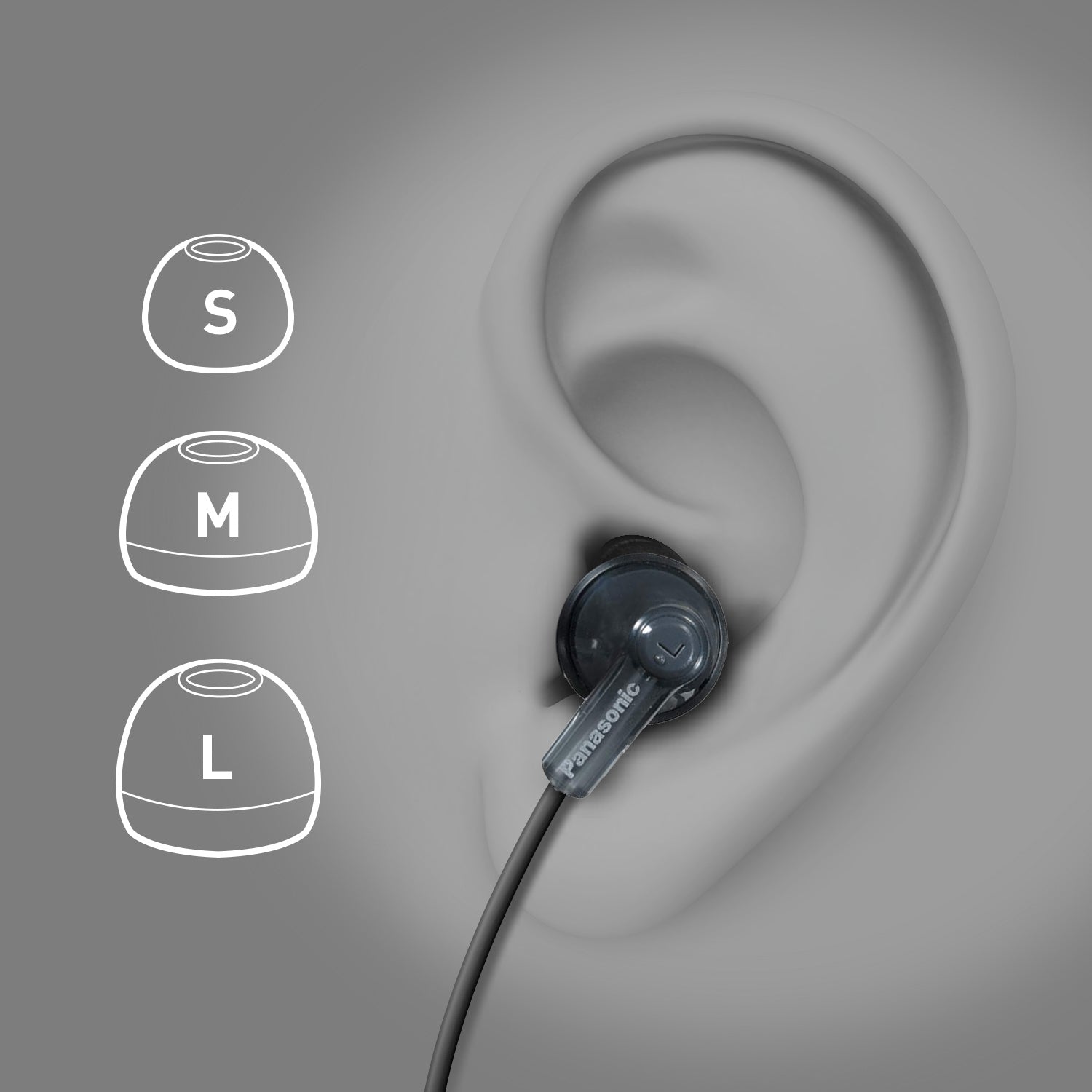 Ergofit Design for Comfortable Fit
Enjoy full listening comfort with soft, snug earbuds that conform instantly to your ears. Three pairs of included, ultra-soft earpads (small, medium, large) ensure a perfect fit for every ear.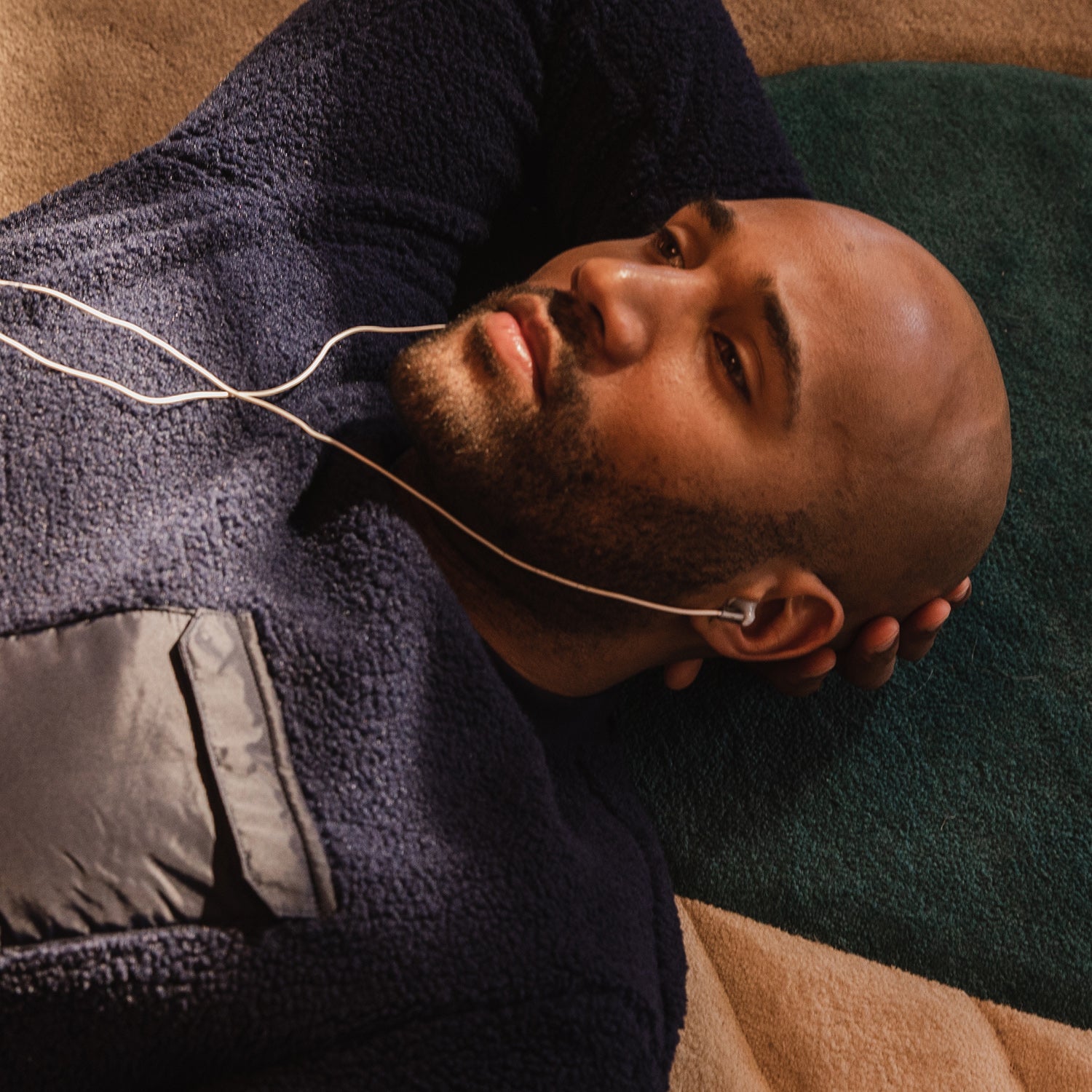 Comfort-Length, 3.6-ft Cord for Extra Convenience
A comfort-length, 3.6 foot color-matched cord provides the flexibility and comfort needed for an active day, and can be comfortably threaded through a jacket, bag, or backpack.
3.5mm Headphone Jack
Versatile earbuds for your desktop, laptop, tablet, cellphone, mp3 player, or any device that accepts a standard 3.5mm headphone jack.
*Will not work with devices that require a wireless Bluetooth audio connection.