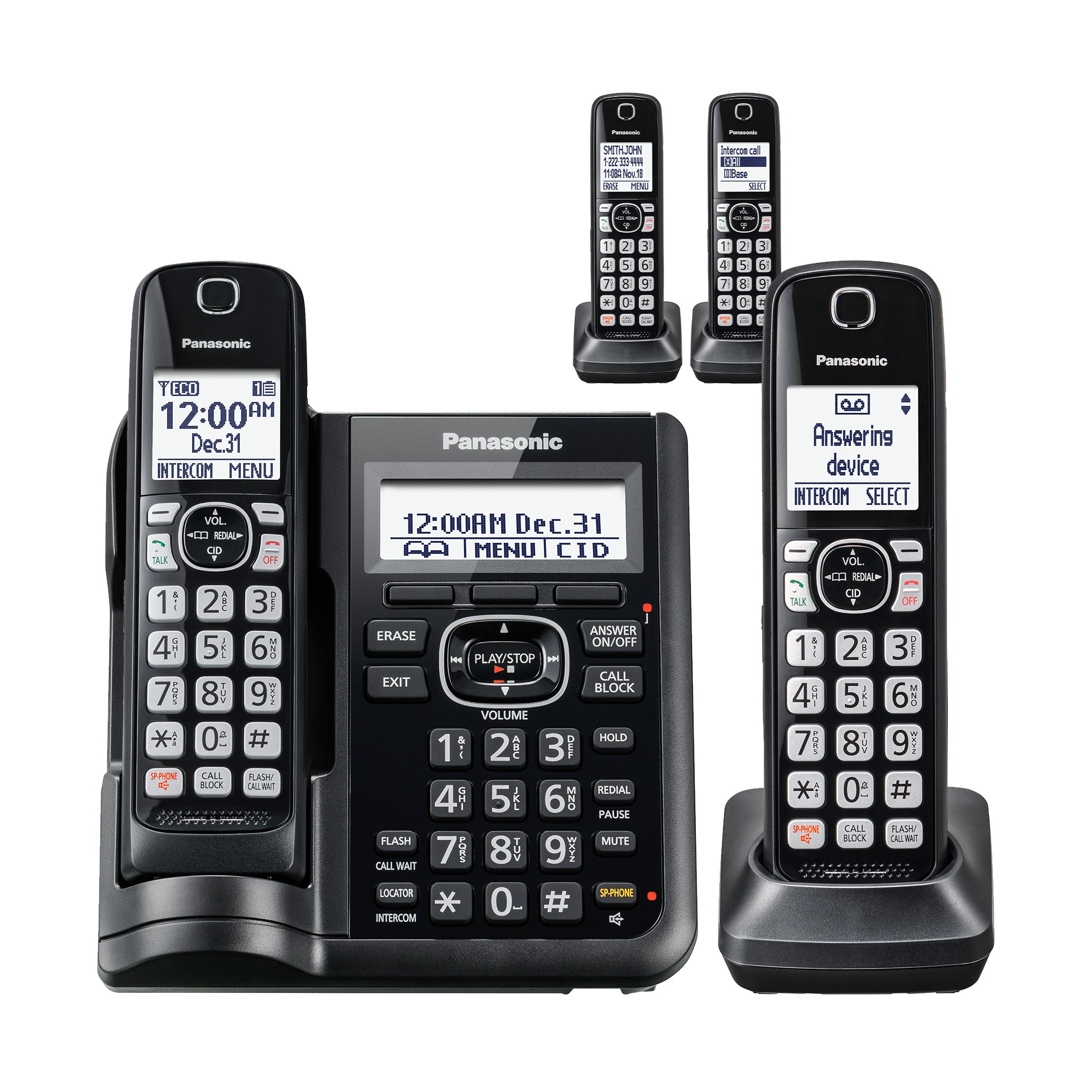 Cordless Phone - KX-TGF544
SKU: KX-TGF544B
The KX-TGF544 Digital Enhanced Cordless Phone system with answering machine and 4 cordless handsets makes everyday calling smarter, quicker and more convenient. Includes one corded handset in the base unit and three additional cordless handsets, expandable up to six handsets (sold separately). Hear who's calling from across the room using text-to-speech announcements in English and/or Spanish
Register up to 250 numbers with one-touch Call Block on the cordless phone base unit & cordless handsets. Compatible with Hearing Aid T-Coil (TIA-1083 Compliant)
Talking Caller ID audibly announces caller information in either English or Spanish from the telephone's base unit and cordless handsets when you can't view the screen
Noise Reduction automatically suppresses background interference while enhancing voice tones for clearer conversation on the base unit & cordless handsets
Wake kids for school or let everyone know when dinner is ready with Panasonic's exclusive Voice Paging. VP makes it easy to send clear, simultaneous announcements to every handset in the house, even when family members don't respond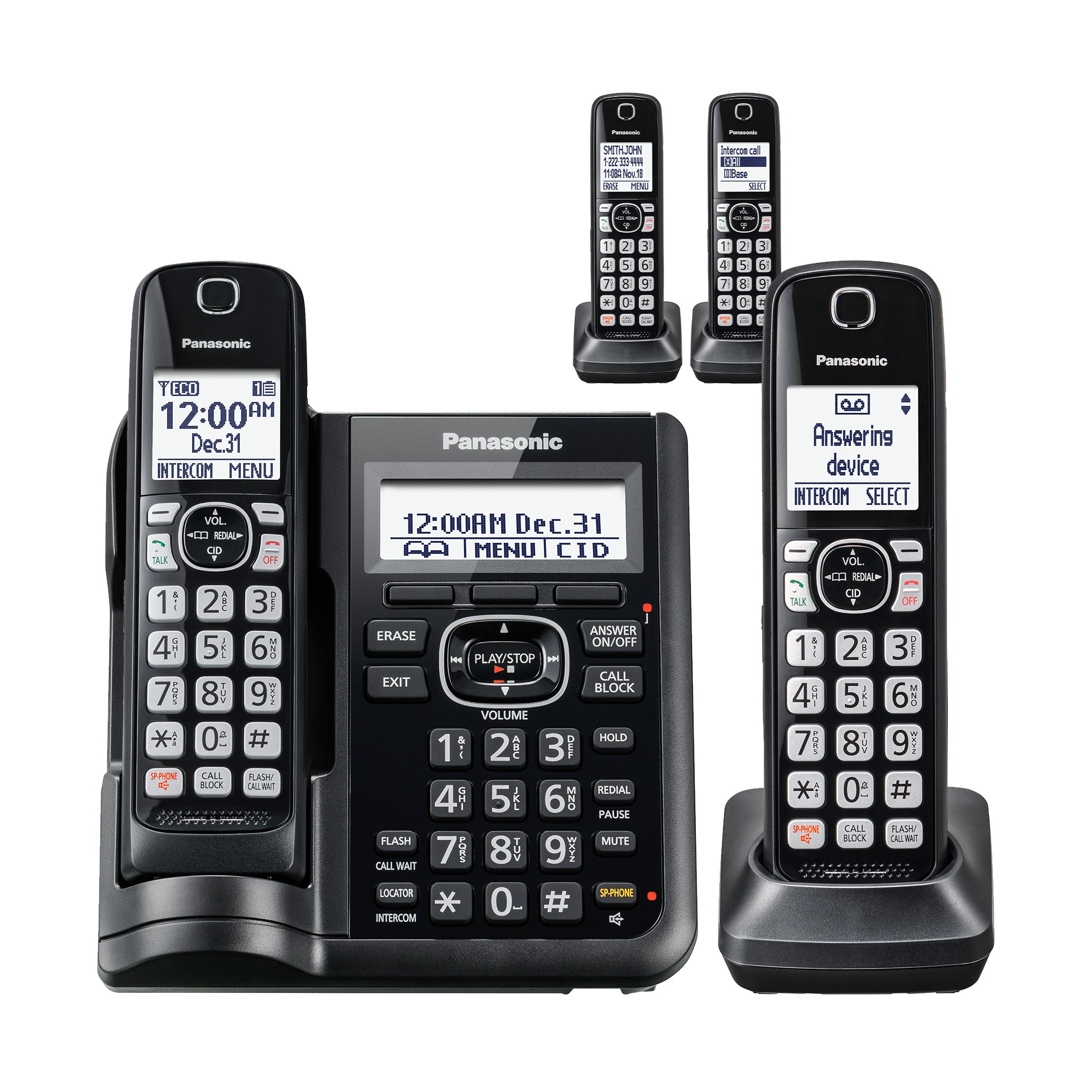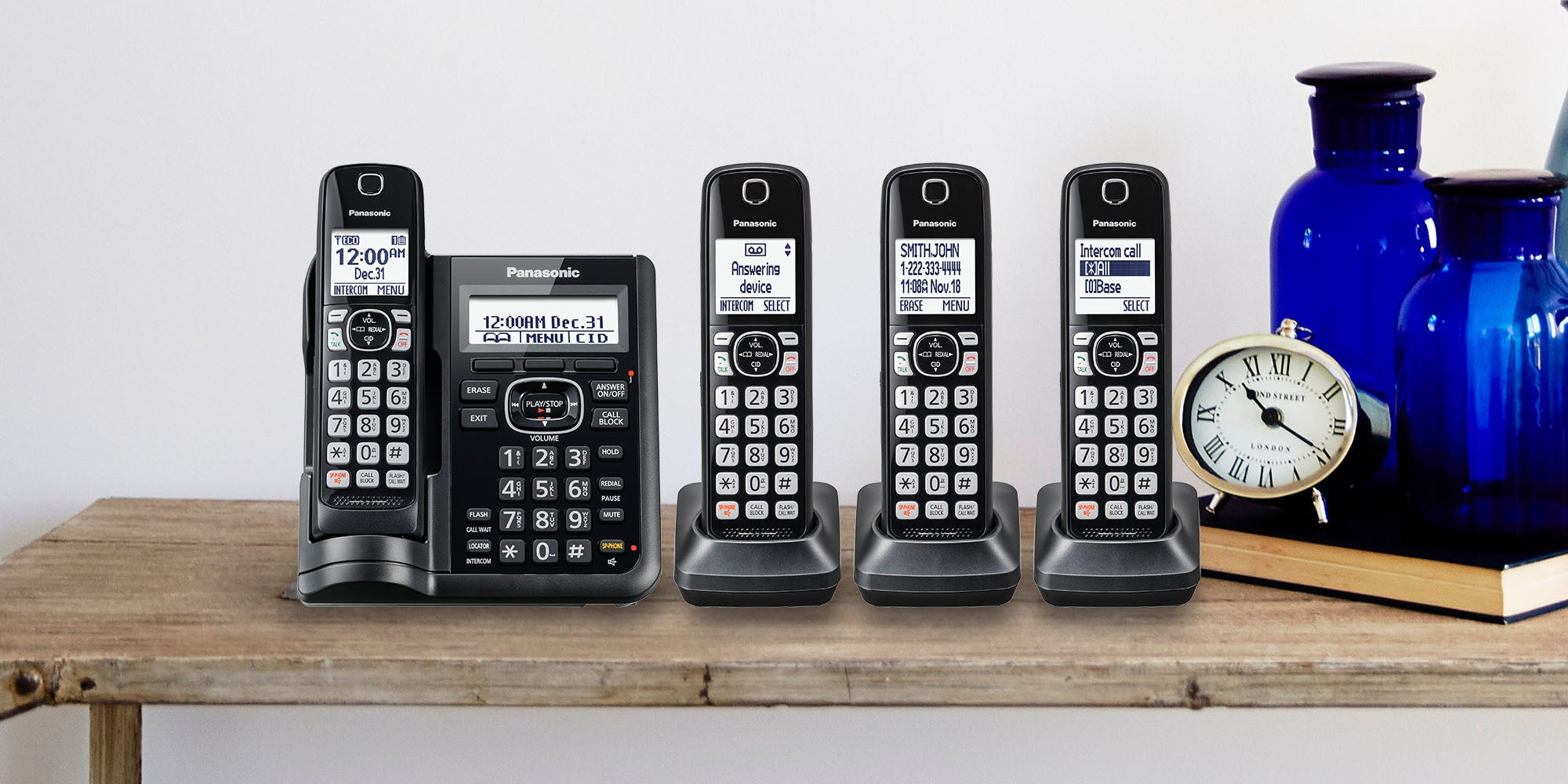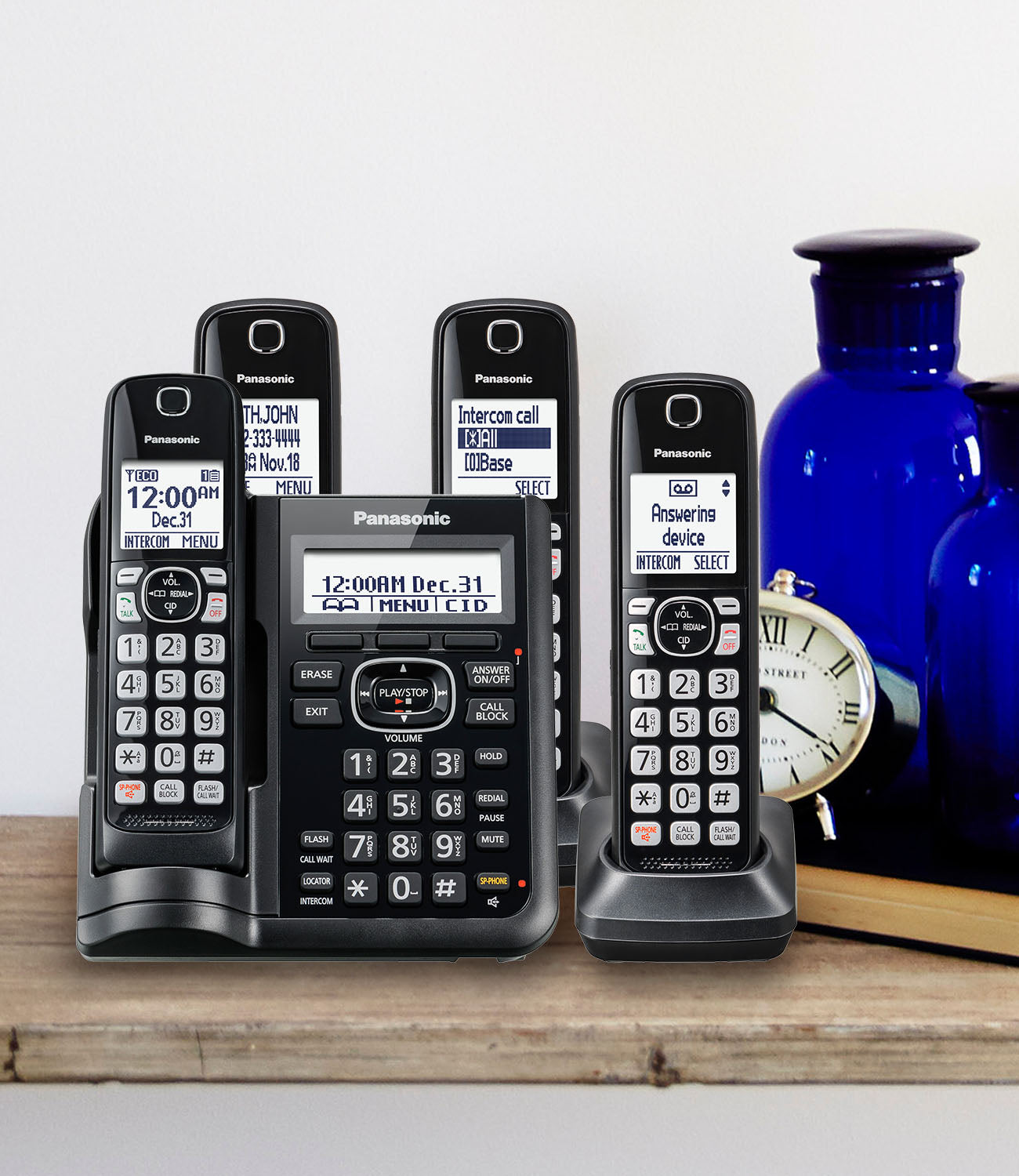 Easily Block Unwanted Callers
Say good-bye to scam calls and telemarketers. A one-touch Call Block button lets you easily block nuisance callers. Store up to 250 unwanted caller numbers.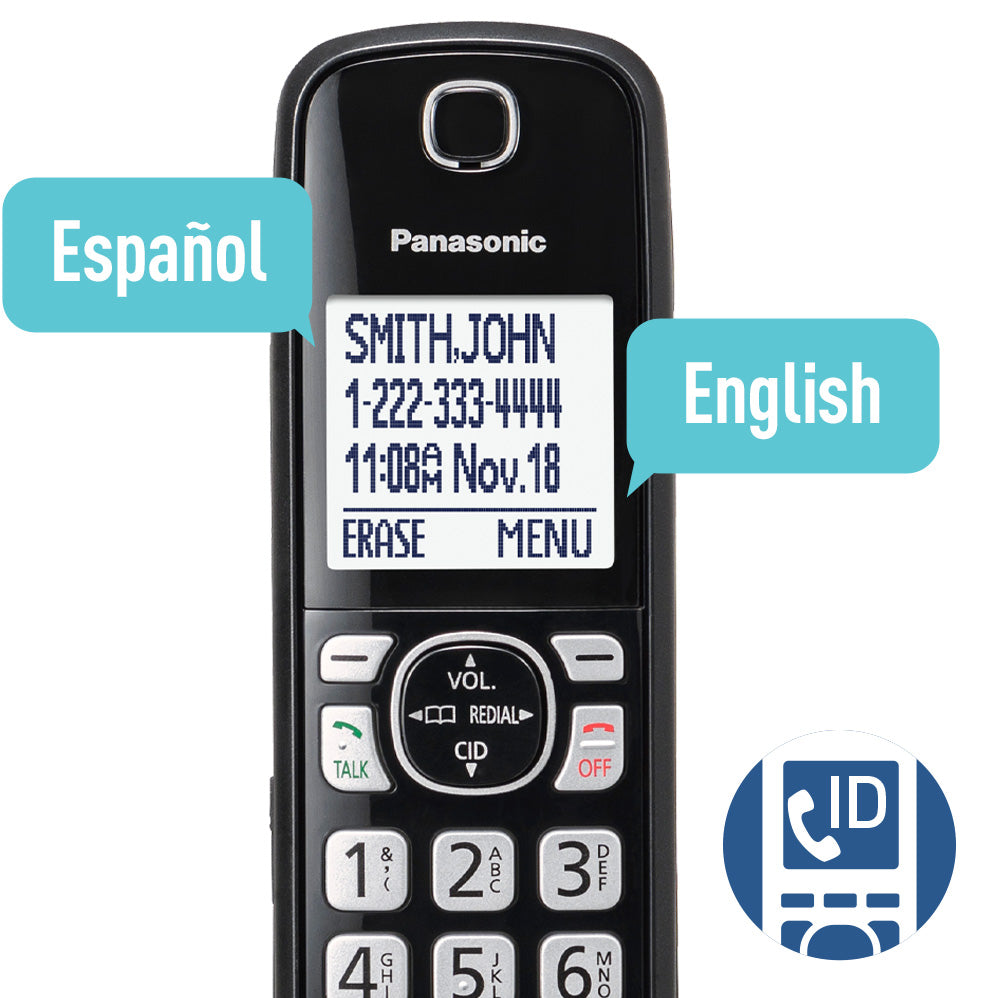 Bi-lingual Talking Caller ID
Caller ID displays in English or Spanish and announces caller information in the language you choose, so you never miss an important call. Caller ID displays up to 50 entries.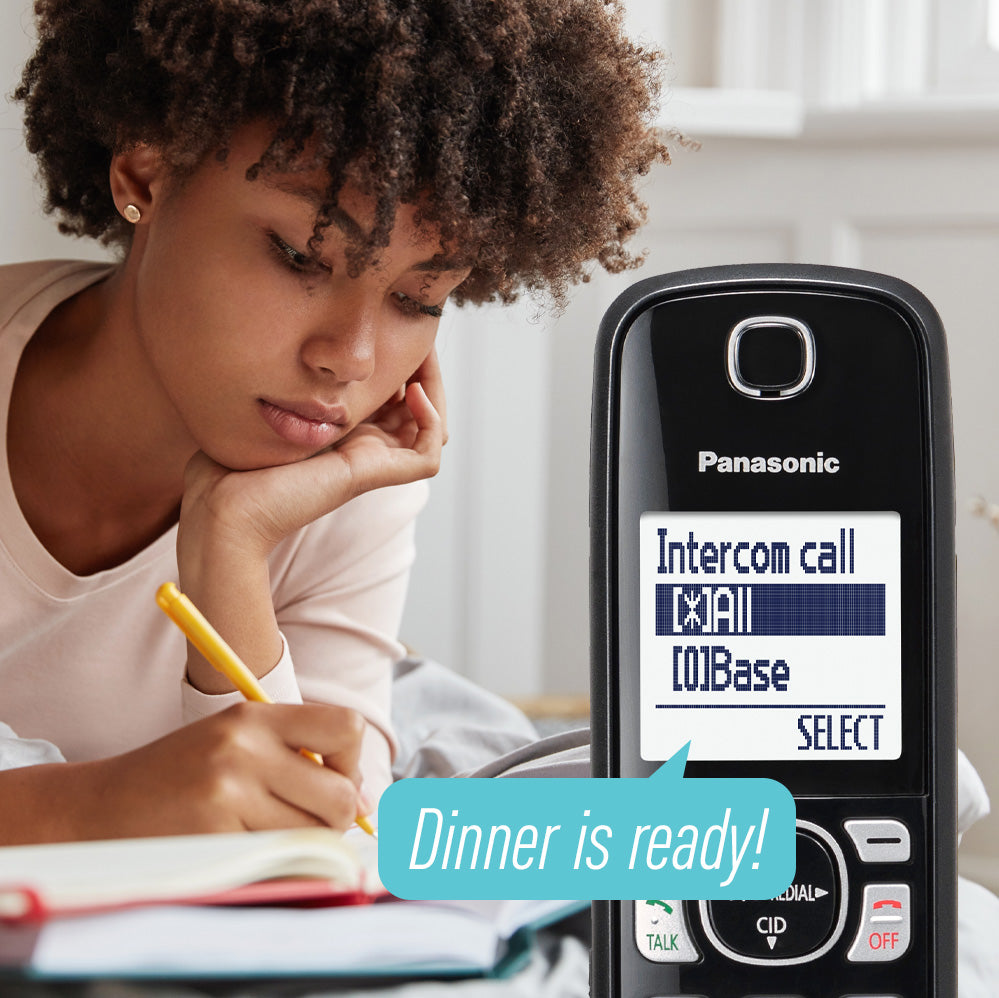 Beyond Intercom
Wake kids for school in the morning and let everyone know when dinner is ready in the evening with Panasonic's exclusive Voice Paging. Voice Paging makes it easy to send clear, simultaneous announcements to every handset in the house, even when family members don't respond.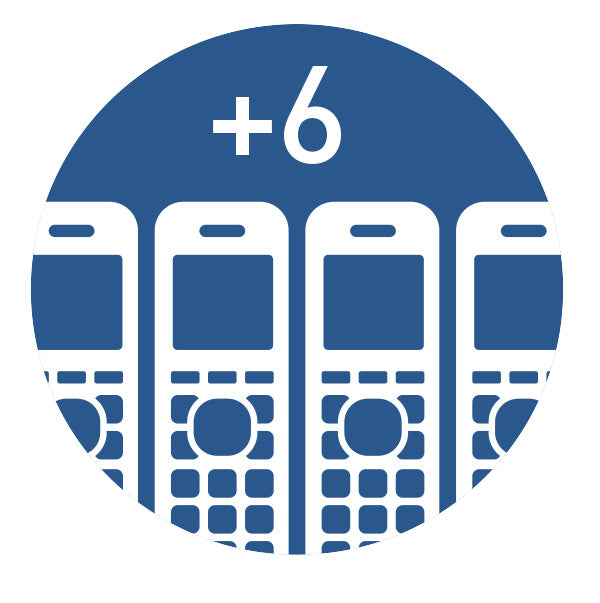 Expand Your System
Keep additional handsets virtually anywhere you need in your home, expanding your phone systemup to 6 cordless handsets(sold separately).
Digital Answering System
Records up to 18 minutes of messages, available at a glance from Quick-read Message Counter. Pick up messages from the base unit or cordless handset.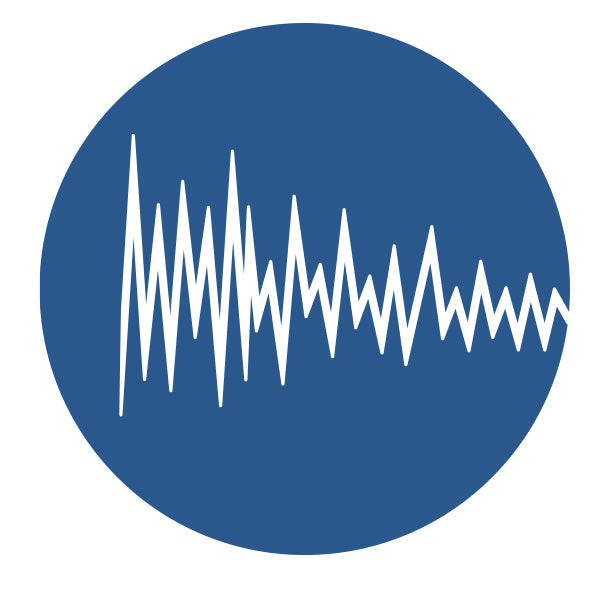 Noise Reduction
Reduce the background noise on the caller's end so you can hear the voice of the person you are talking to more clearly.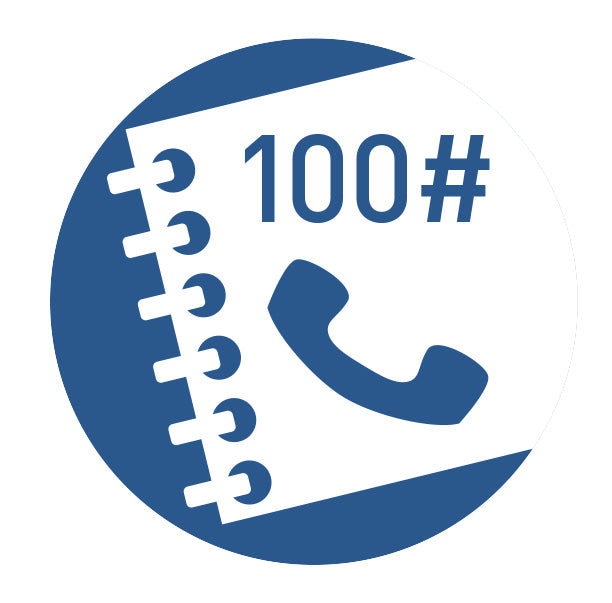 100-Number Phone Book
Phonebook stores up to 100 important numbers. Caller ID displays up to 50 entries.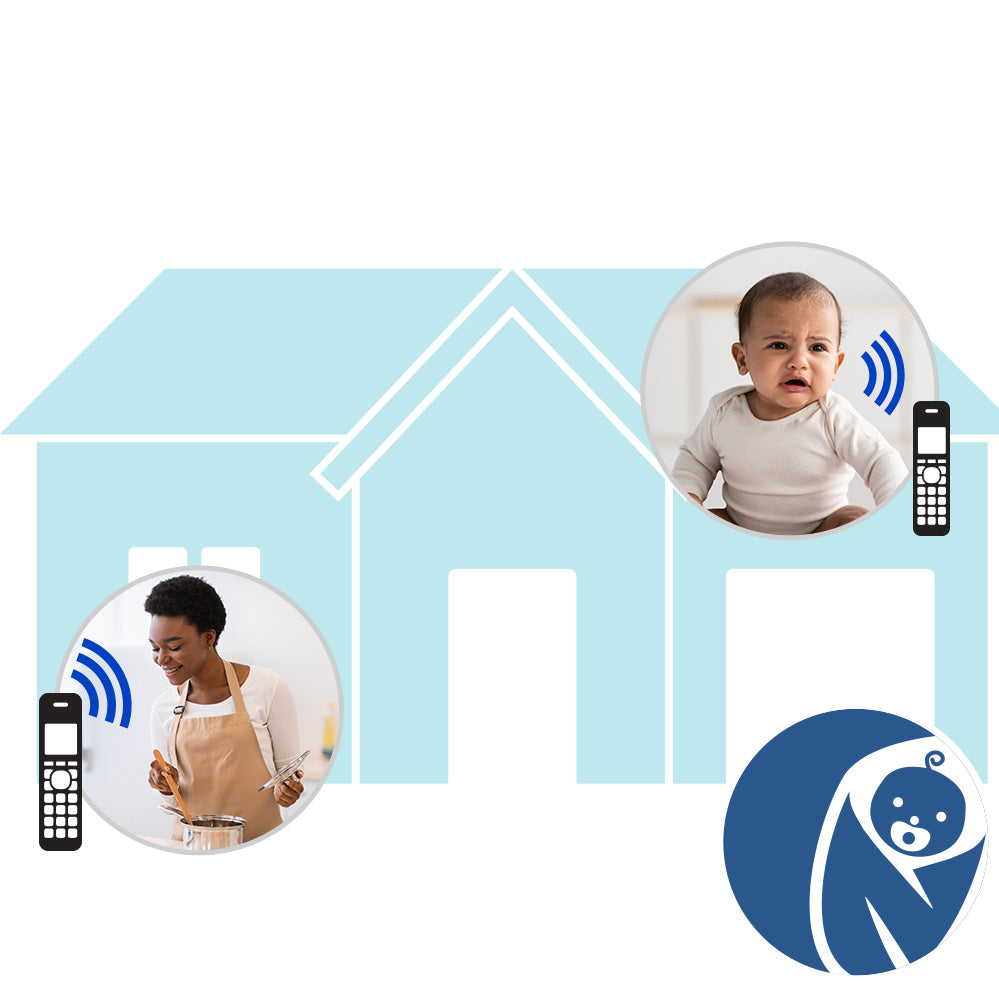 Speakerphone Doubles as a Baby Monitor
Place a cordless handset unit in baby's room to audibly monitor from different areas of the house or even while away from home! The monitored handset will automatically call the monitoring handset, base unit, or a stored phone number when it detects sound.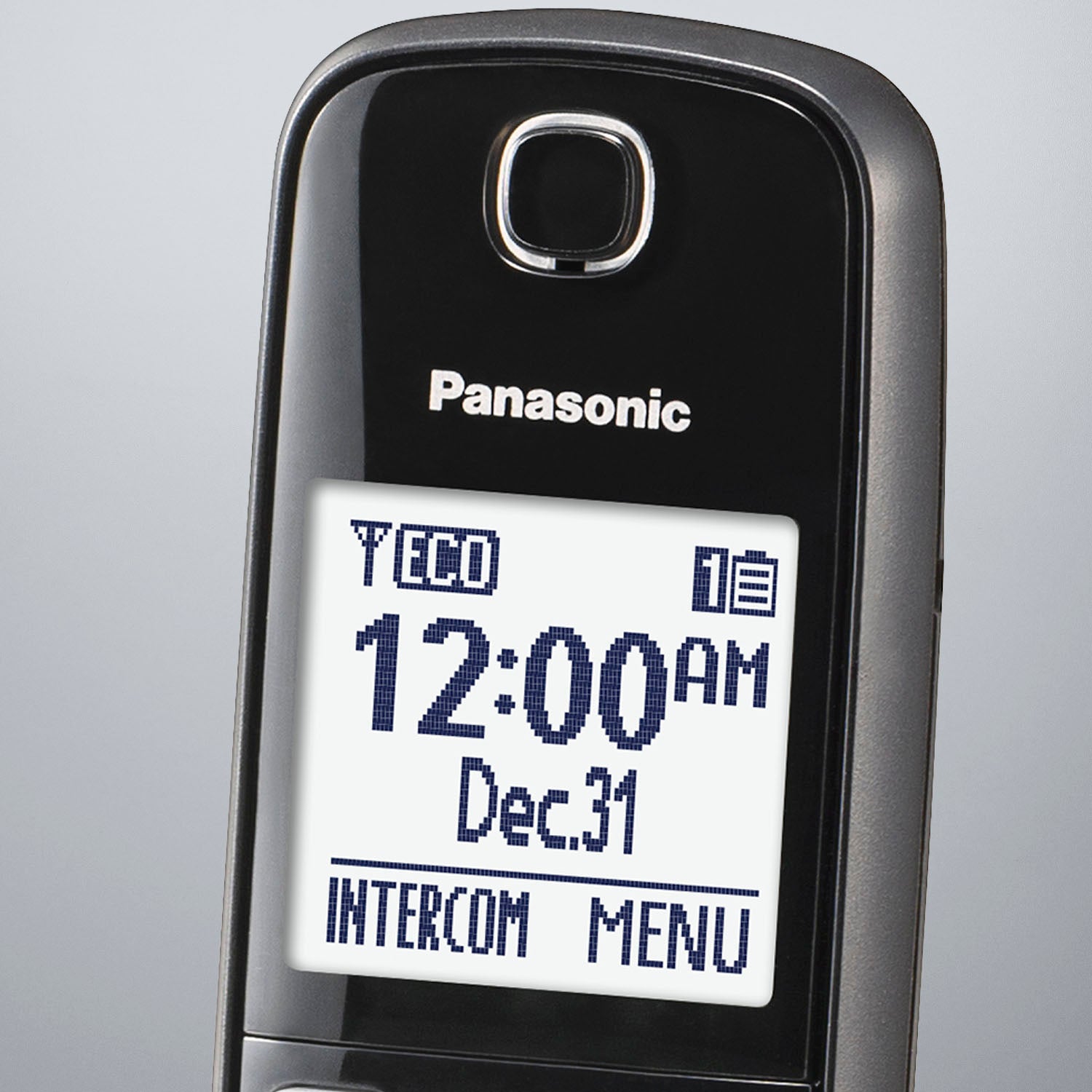 Large Backlit Display
Large 1.8-inch high-contrast white backlit handset LCDs, enlarged, easier to see and use dial keys, and smart function control buttons make home and home office call management quicker and more convenient for everyone.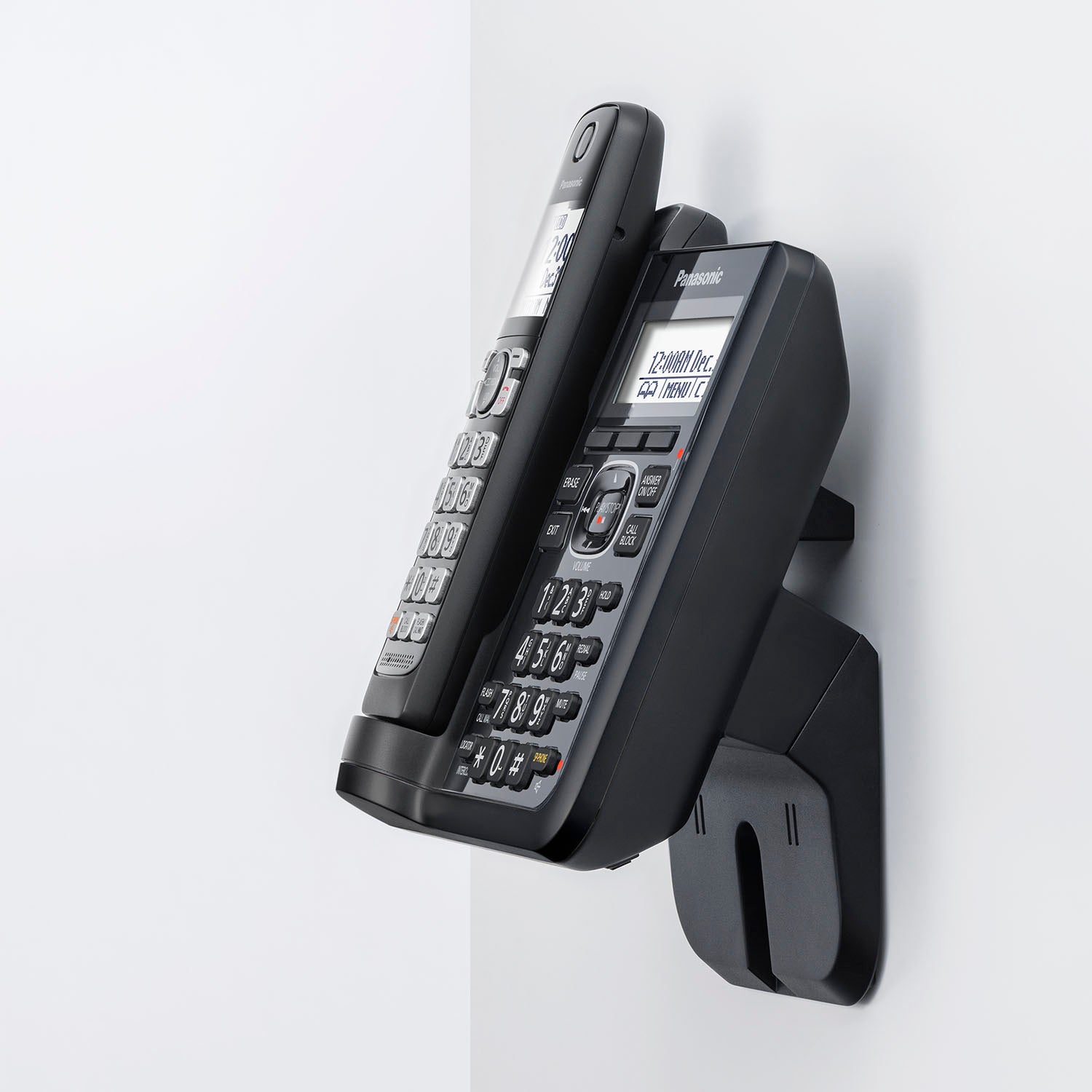 Space Saving Design
Phone base unit neatly sits on countertops and tables, or can mount to the wall to save you space.