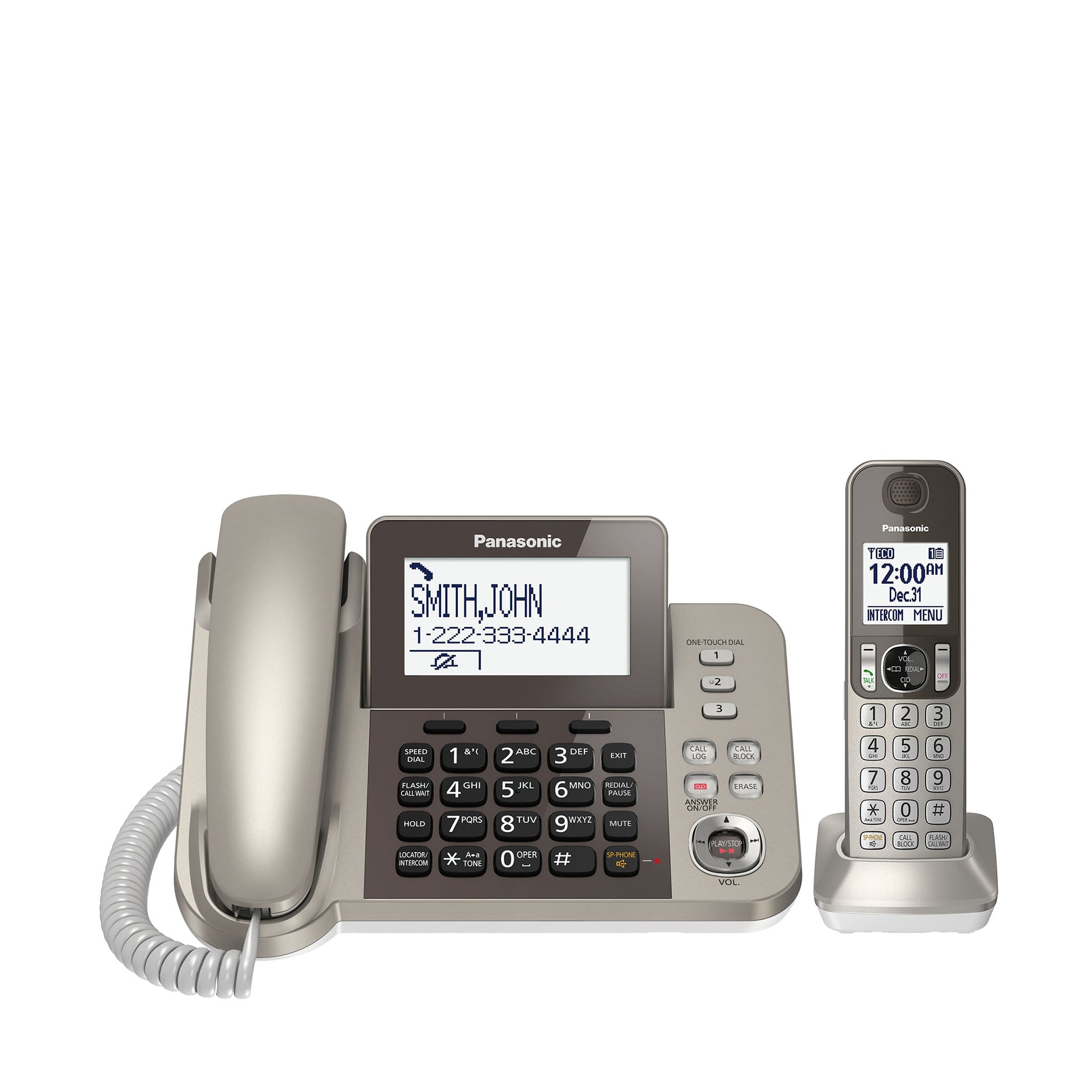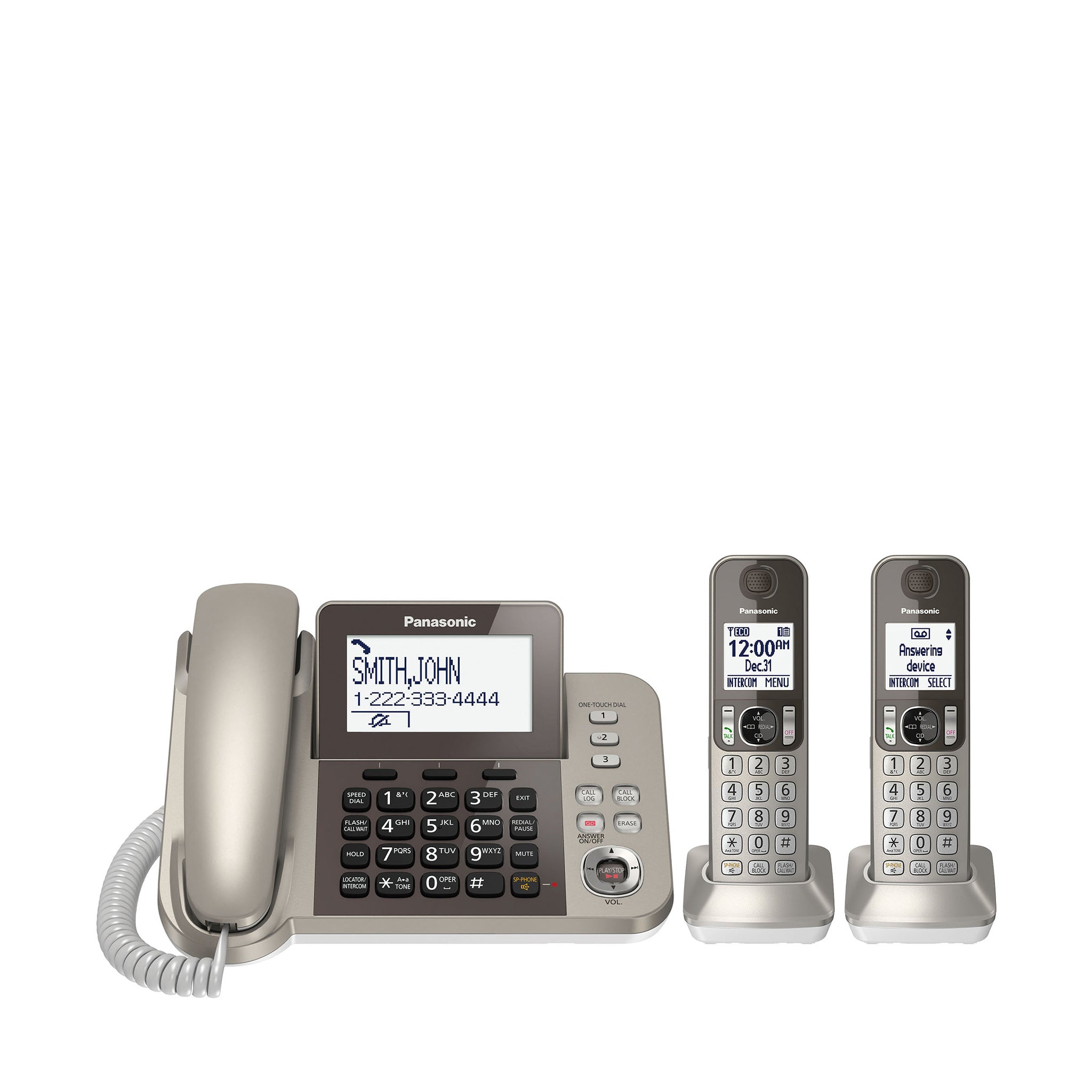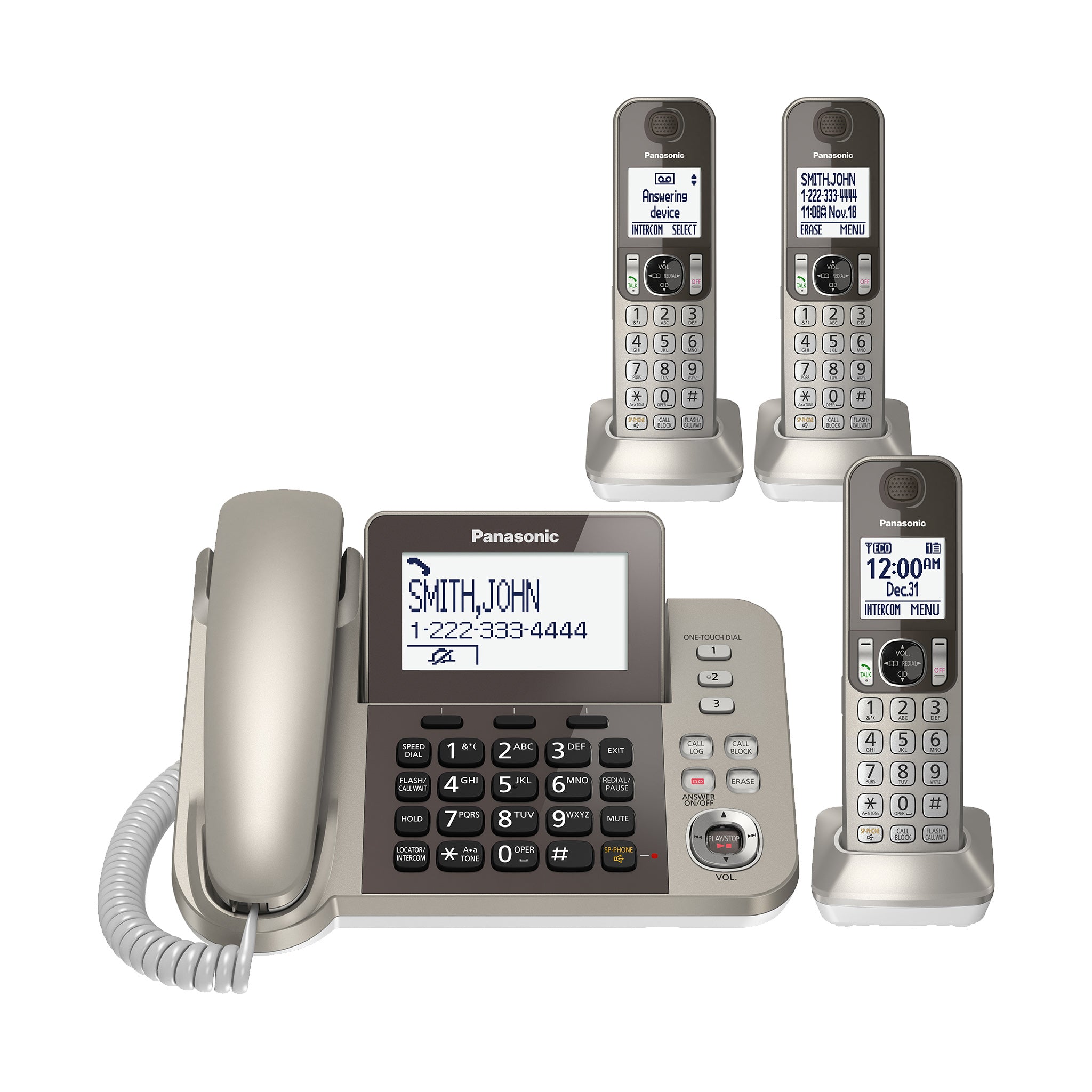 Cordless Phone - KX-TGF35x Series
SKU: KX-TGF350N
A Digital Enhanced Cordless Telecommunications (DECT) 6.0 Corded/Cordless Phone System with Caller ID and telephone answering device works great in any home or home office. Expandable up to six handsets (sold separately). Baby monitor capability is built-in so you can keep tabs on your children in their room. Dedicated call block button.
3.4-inch high-contrast LCD easily adjusts back and forth for maximum readability. Illuminated keypad & buttons are easily seen in any telephone landline lighting conditions
Register up to 250 numbers with one-touch Call Block on base unit & cordless handsets
Noise Reduction automatically suppresses background interference while enhancing voice tones for clearer conversation on the base unit & cordless handsets
Use a cordless handset in baby's room to send alerts to the phone system's base unit and any landline phone or cordless handset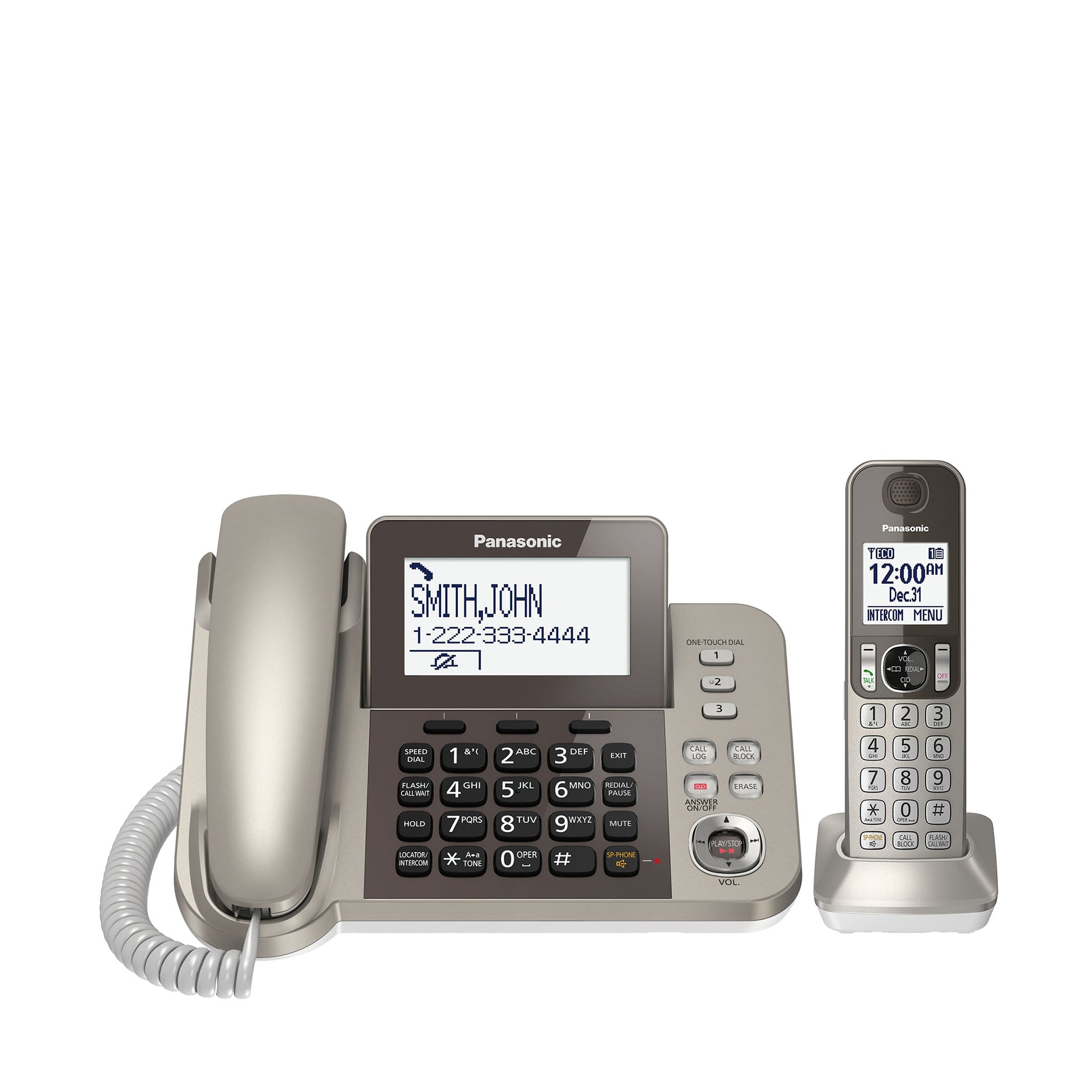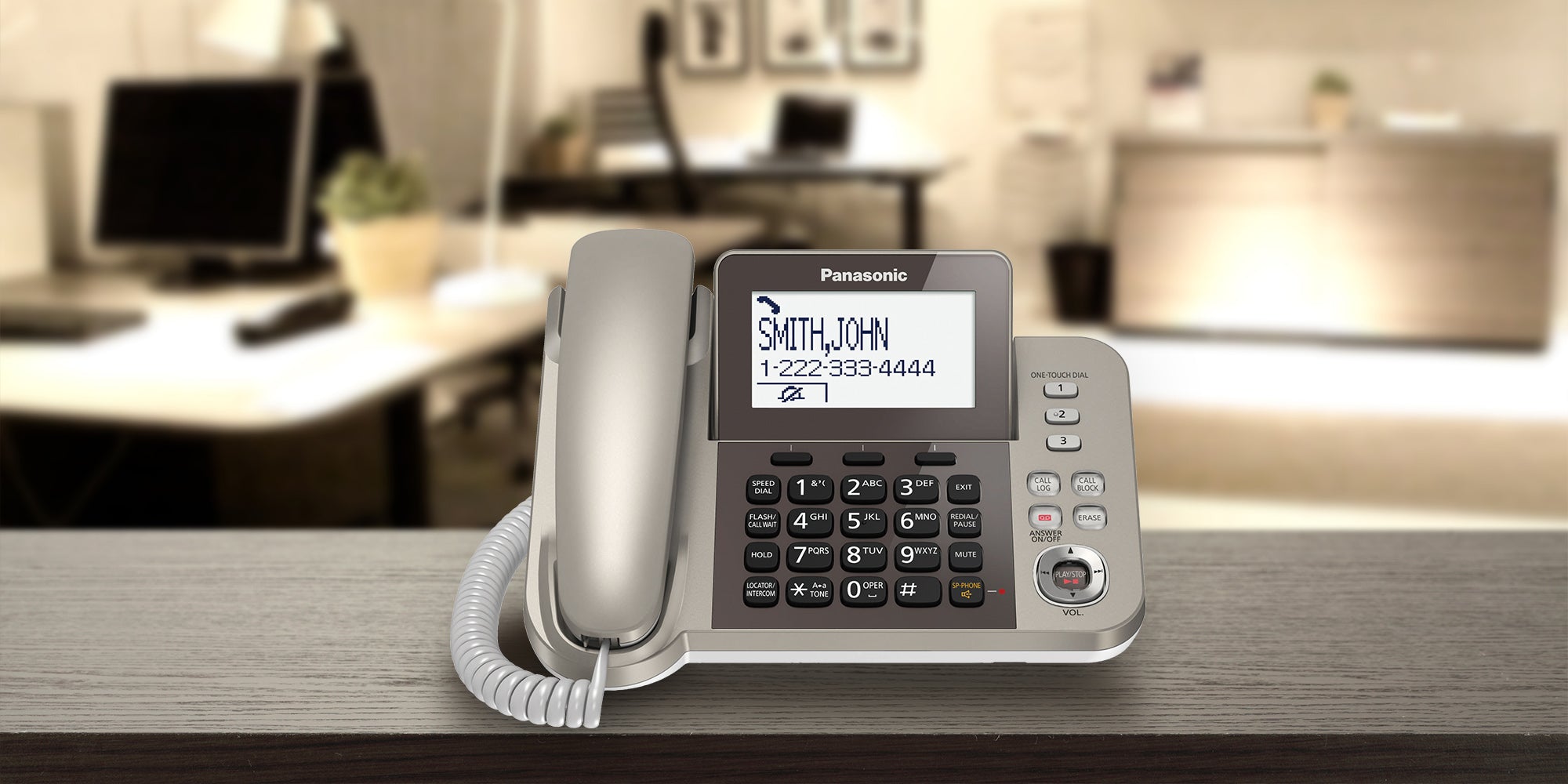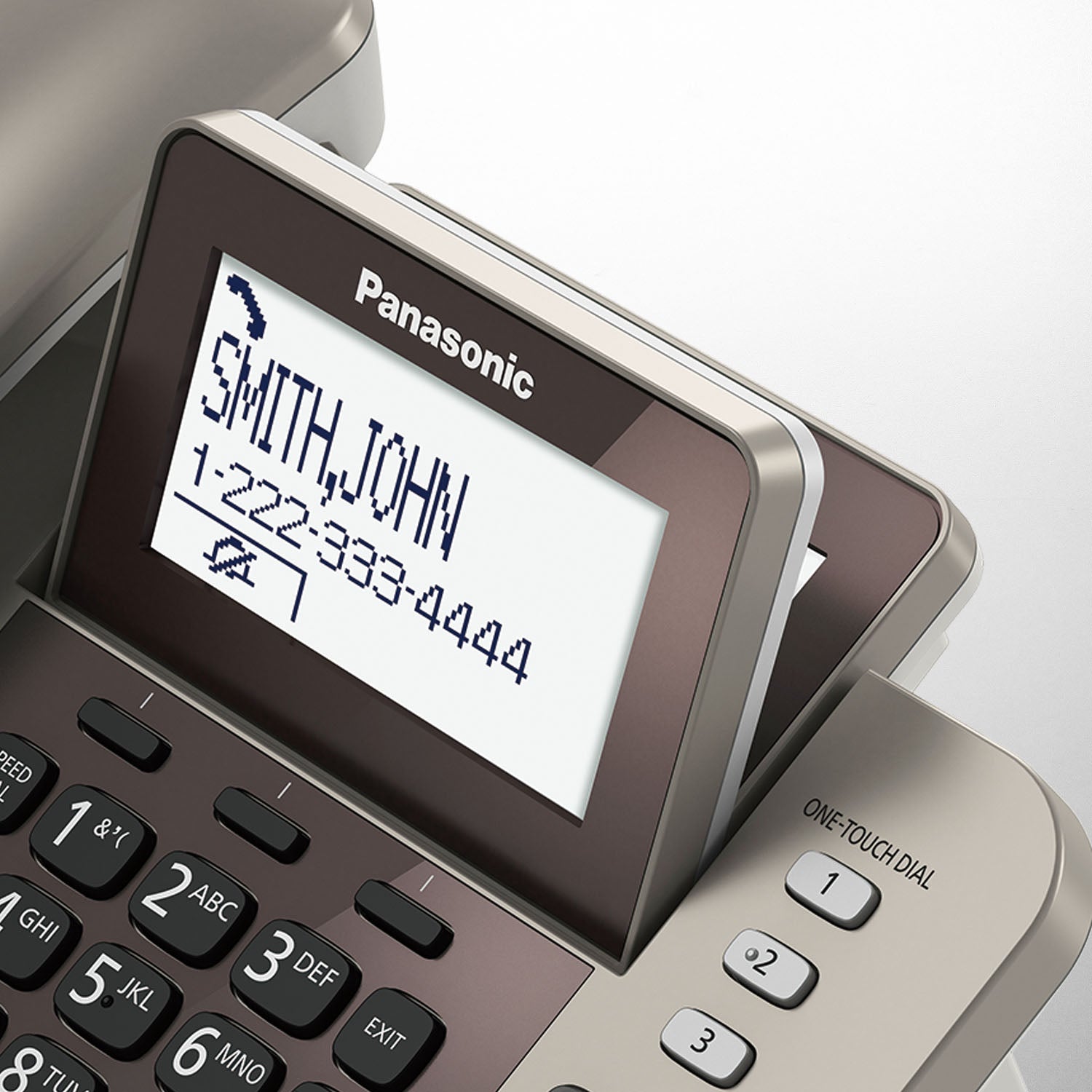 Easy to Use Base
With the sleek, multi-function base unit, you'll have all the conveniences you need for home and home office calling. Its large, 3.4-inch high-contrast LCD easily adjusts forward and back for maximum readability and the illuminated keypad and function buttons are easily seen in any light conditions.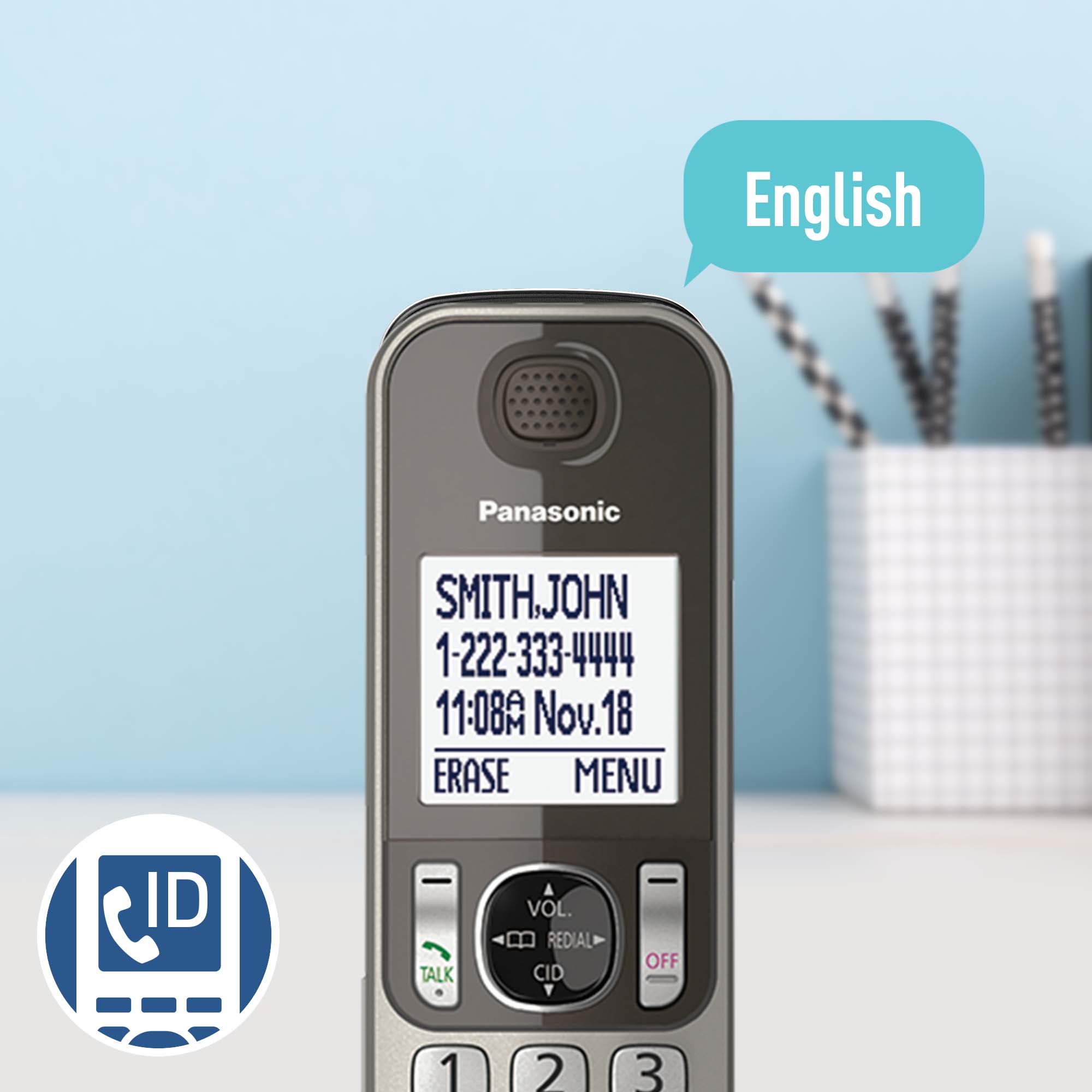 Talking Caller ID
When a call come in, Caller ID displays and announces caller information, so you never miss an important call.
Easily Block Unwanted Callers
Say good-bye to scam calls and telemarketers. A one-touch Call Block button lets you easily block nuisance callers. Store up to 250 unwanted caller numbers.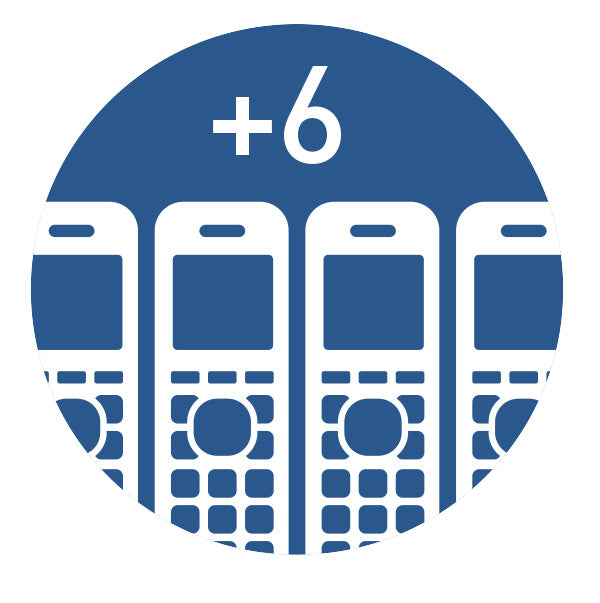 Expand Your System
Keep additional handsets virtually anywhere you need in your home, expanding your phone system up to 6 cordless handsets (sold separately).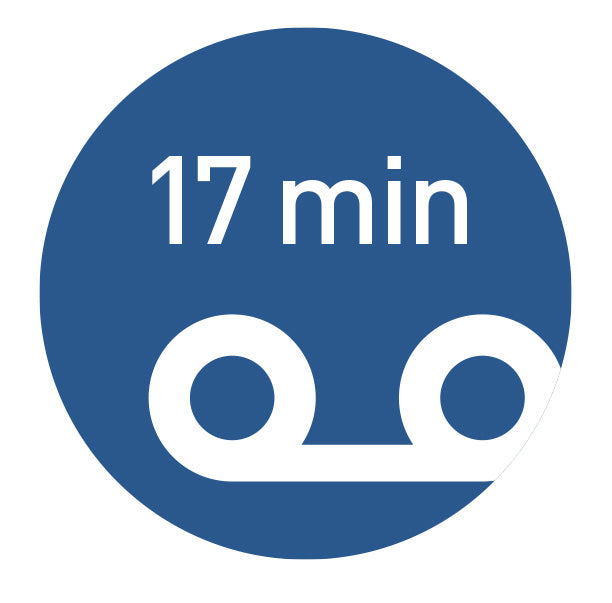 Digital Answering System
Records up to 17 minutes of messages, available at a glance from Quick-read Message Counter. Pick up messages from the base unit or cordless handset.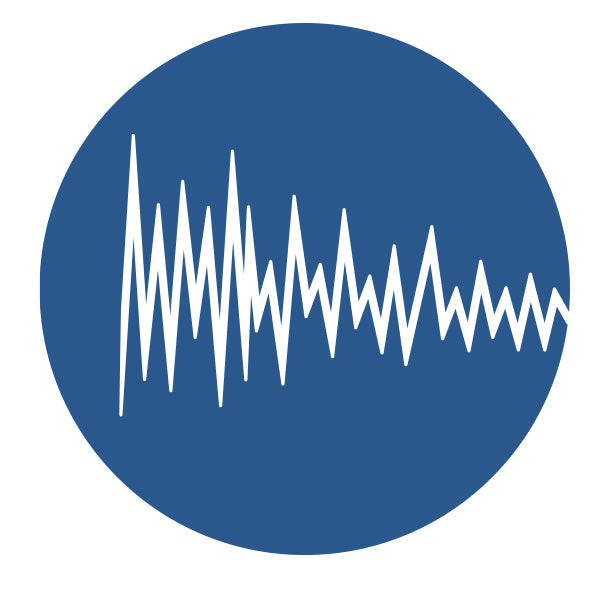 Noise Reduction
Reduce the background noise on the caller's end so you can hear the voice of the person you are talking to more clearly.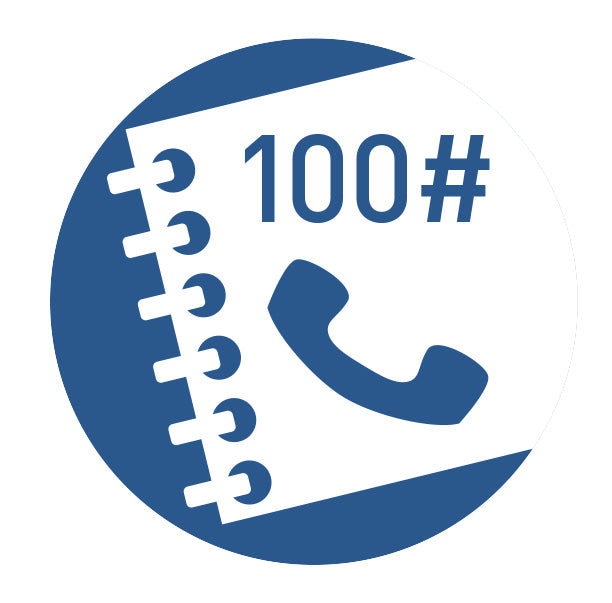 100-Number Phone Book
Phonebook stores up to 100 important numbers. Caller ID displays up to 50 entries.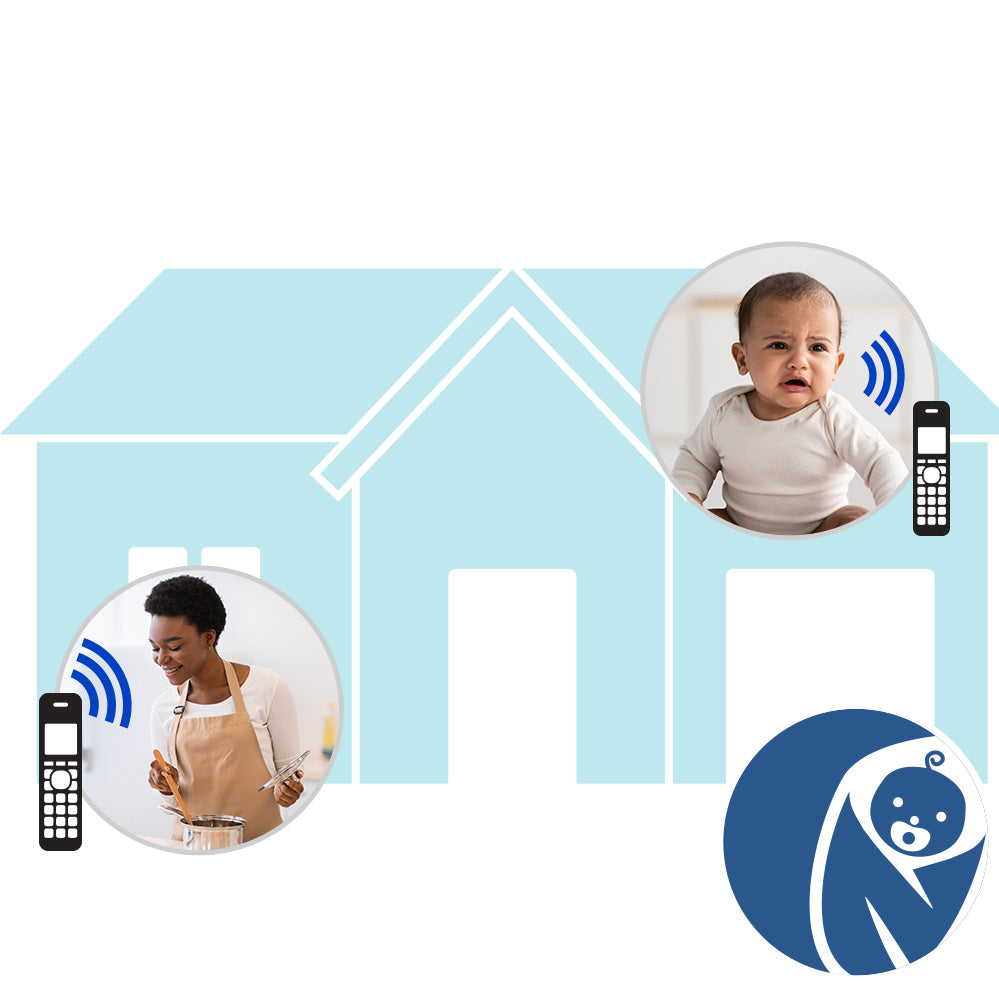 Speaker Phone Doubles as a Baby Monitor
Place a cordless handset unit in baby's room to audibly monitor from different areas of the house or even while away from home! The monitored handset will automatically call the monitoring handset, base unit, or a stored phone number when it detects sound. *Additional handset required