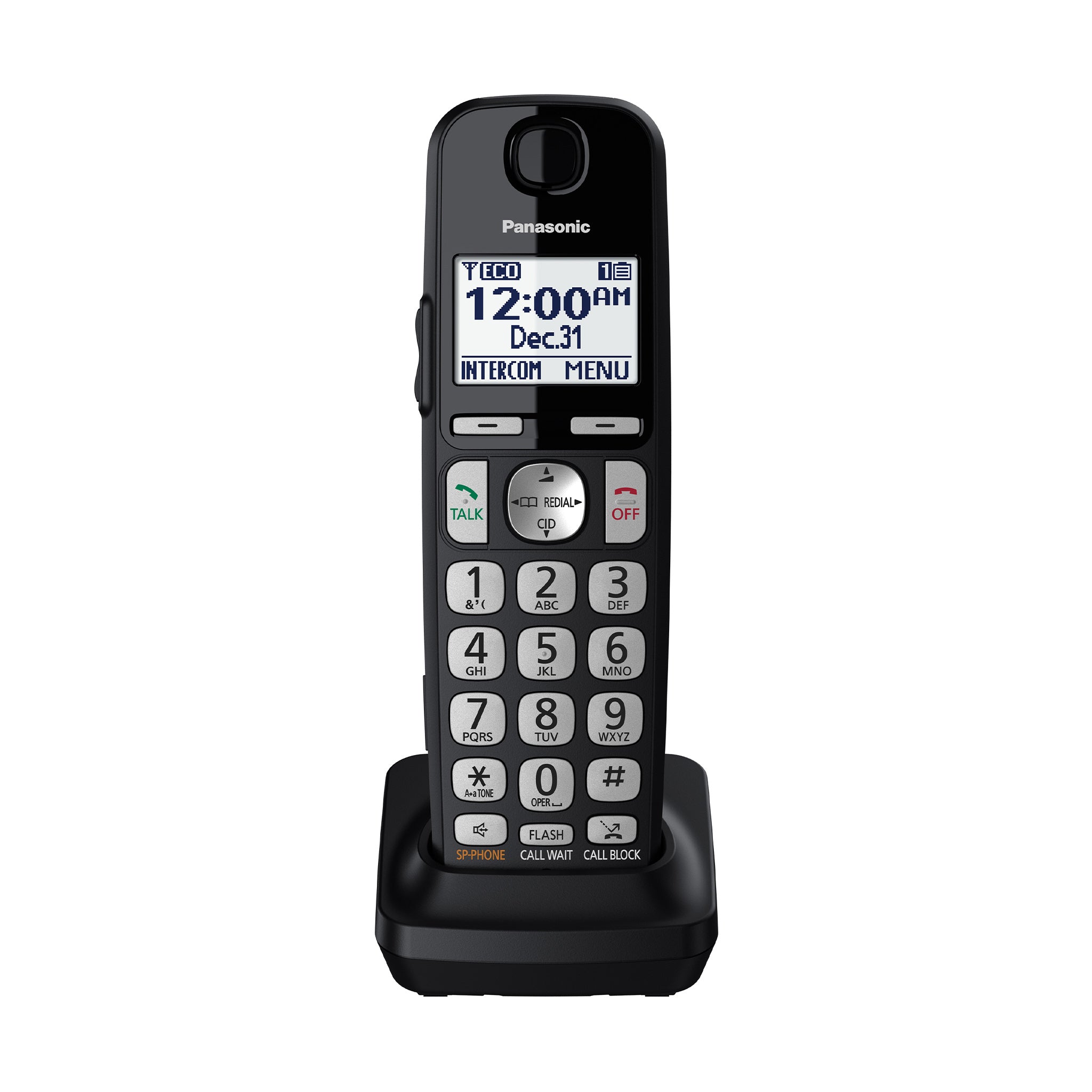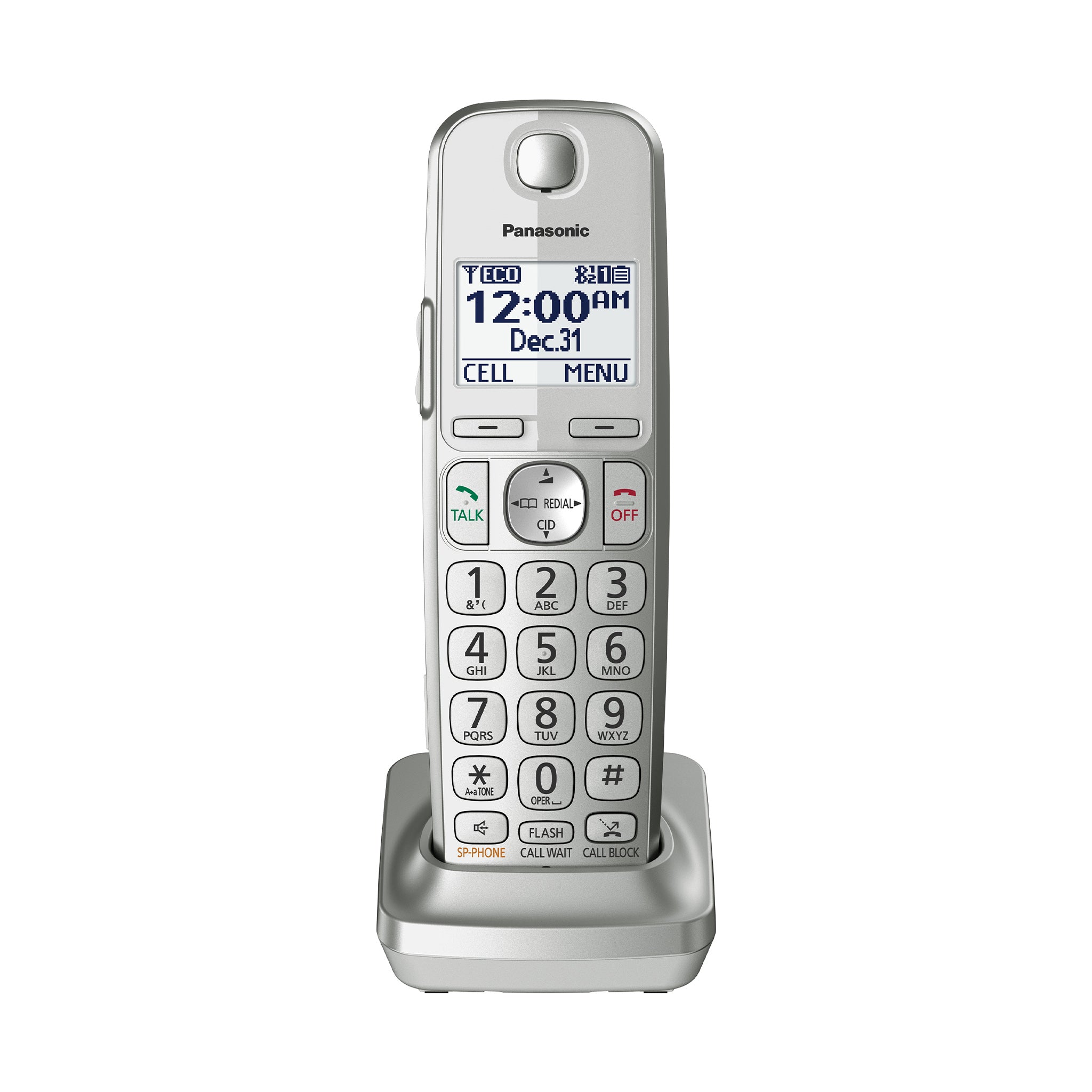 Cordless Phone Accessory Handset for TGE4x Series
SKU: KX-TGEA40B1
Panasonic additional Digital Cordless Handset compatible with Cordless Phones KX-TGE433B and KX-TGE445B
Compatible only with Panasonic KX-TGE43x/KX-TGE44x/KX-TGE46x/KX-TGE47x series, easy setup/pairing with phone base
Set your talking Caller ID to audibly announce caller information in either English or Spanish from the telephone's base unit and cordless handsets when you can't view the screen
Register up to 250 numbers with one-touch call block on the cordless phone base unit & cordless handsets. Compatible with Hearing Aid T-Coil (TIA-1083 Compliant)
Wake kids for school or let everyone know when dinner is ready using Panasonic's exclusive Voice Paging. VP makes it easy to send clear, simultaneous announcements to every handset in the house
Noise Reduction automatically suppresses background interference while enhancing voice tones for clearer conversation on the base unit & cordless handsets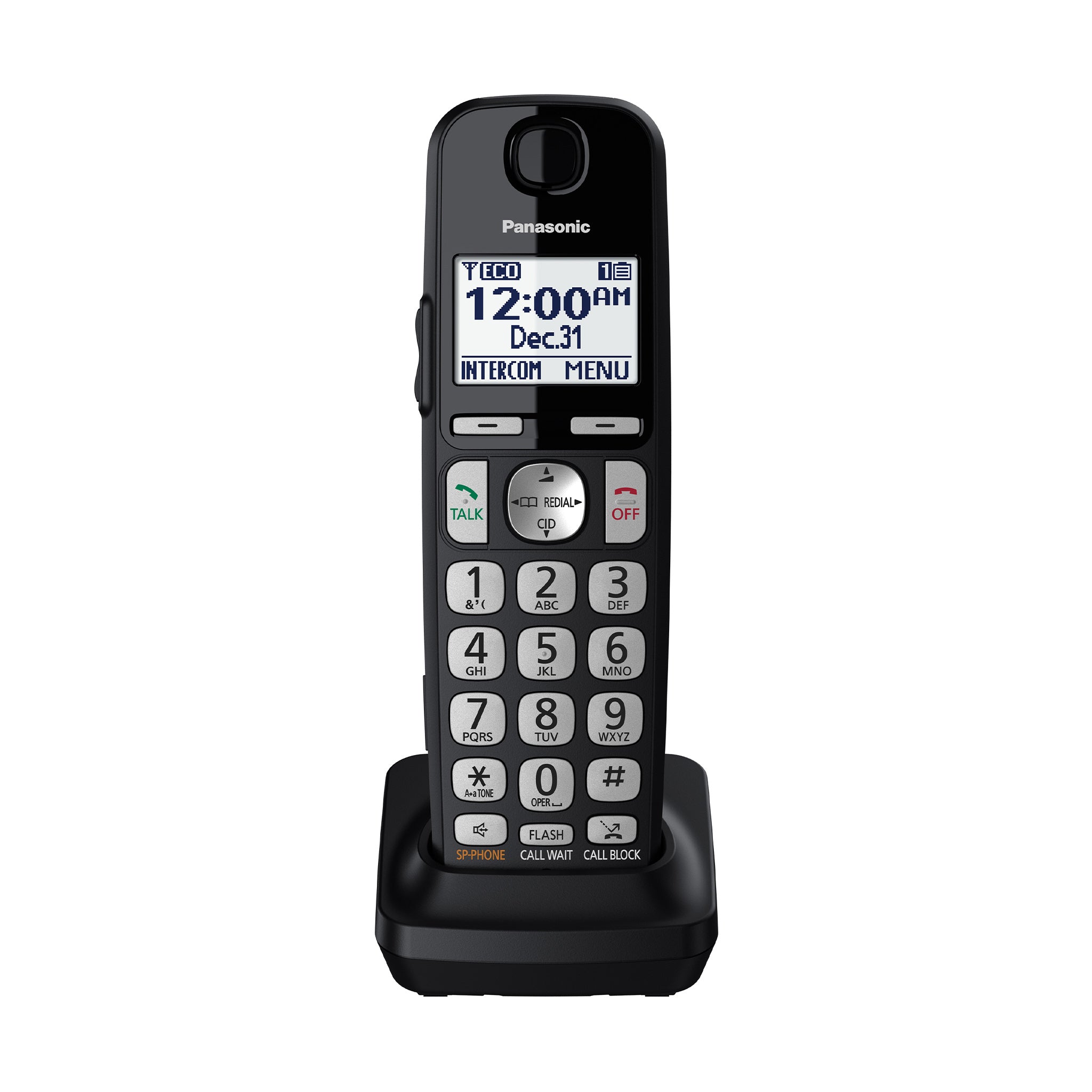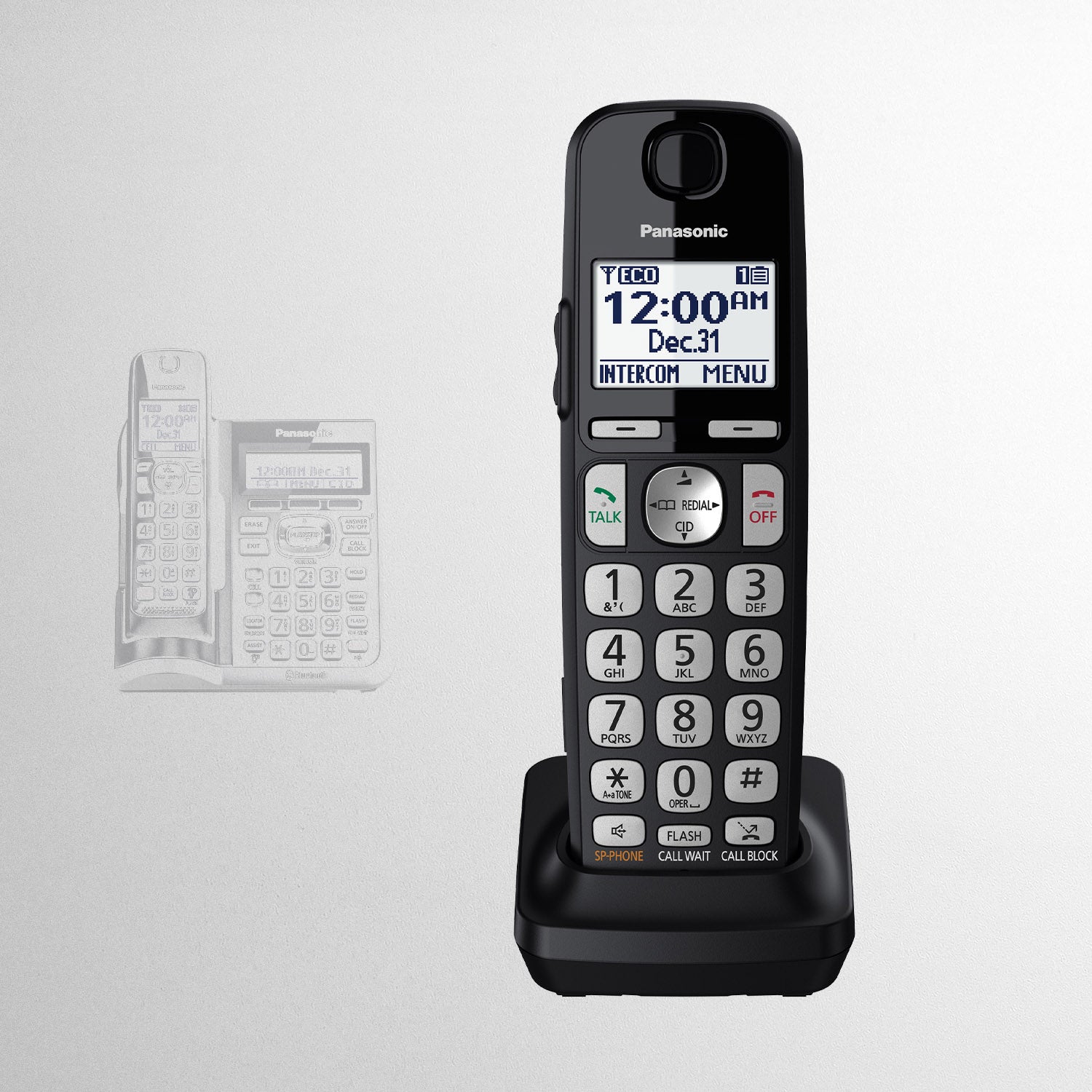 Expand Your Panasonic Phone System
The Panasonic Accessory Handset enables you to expand your Panasonic phone system with up to six cordless handsets. Whether you're using for your small or at-home business, or for keeping connected to family, you'll always have a handset close by when you need one.
Compatibility
The Panasonic Telephone Accessory Handset
This Panasonic handset accessory is compatible with the following Panasonic Phone System Series: KX-TGE43x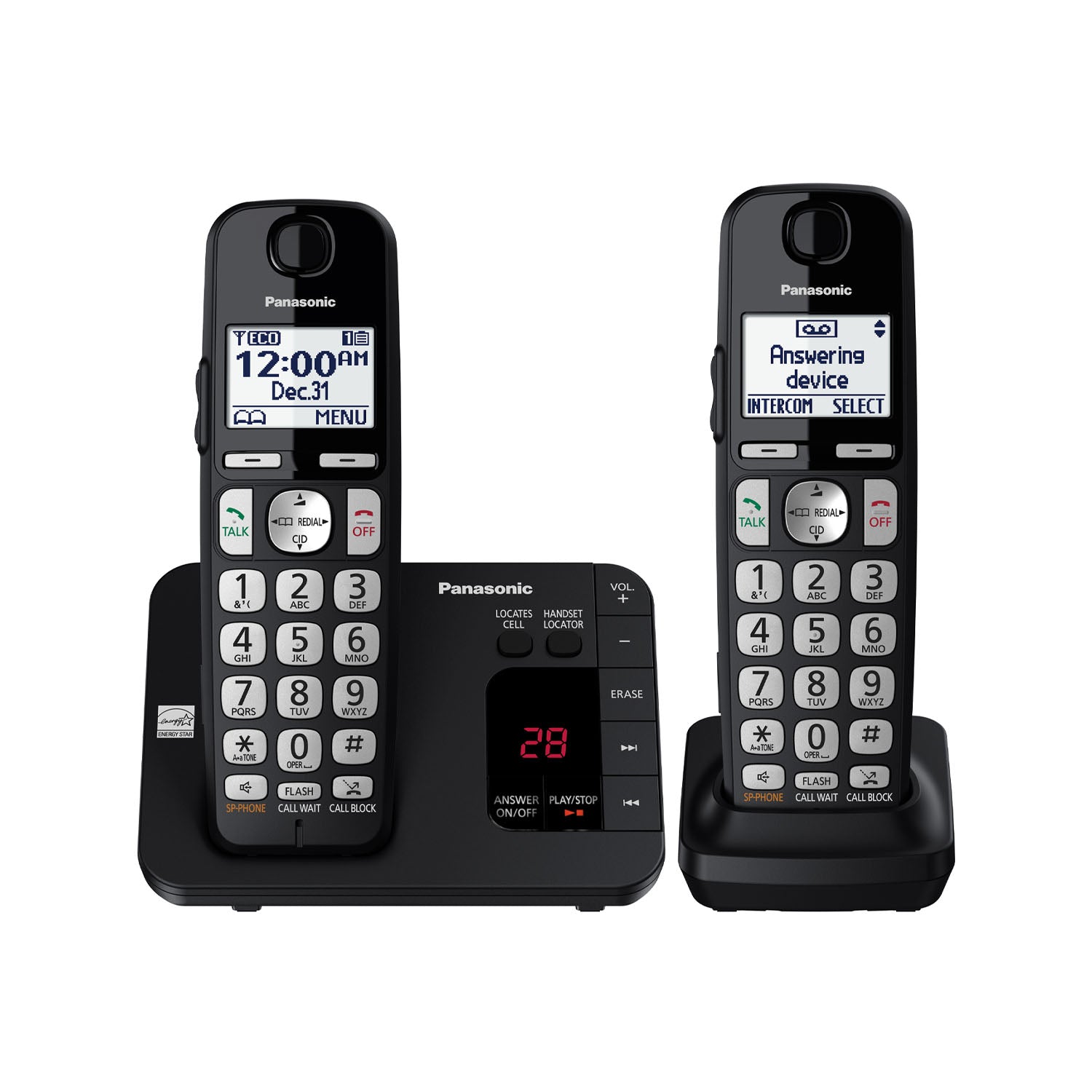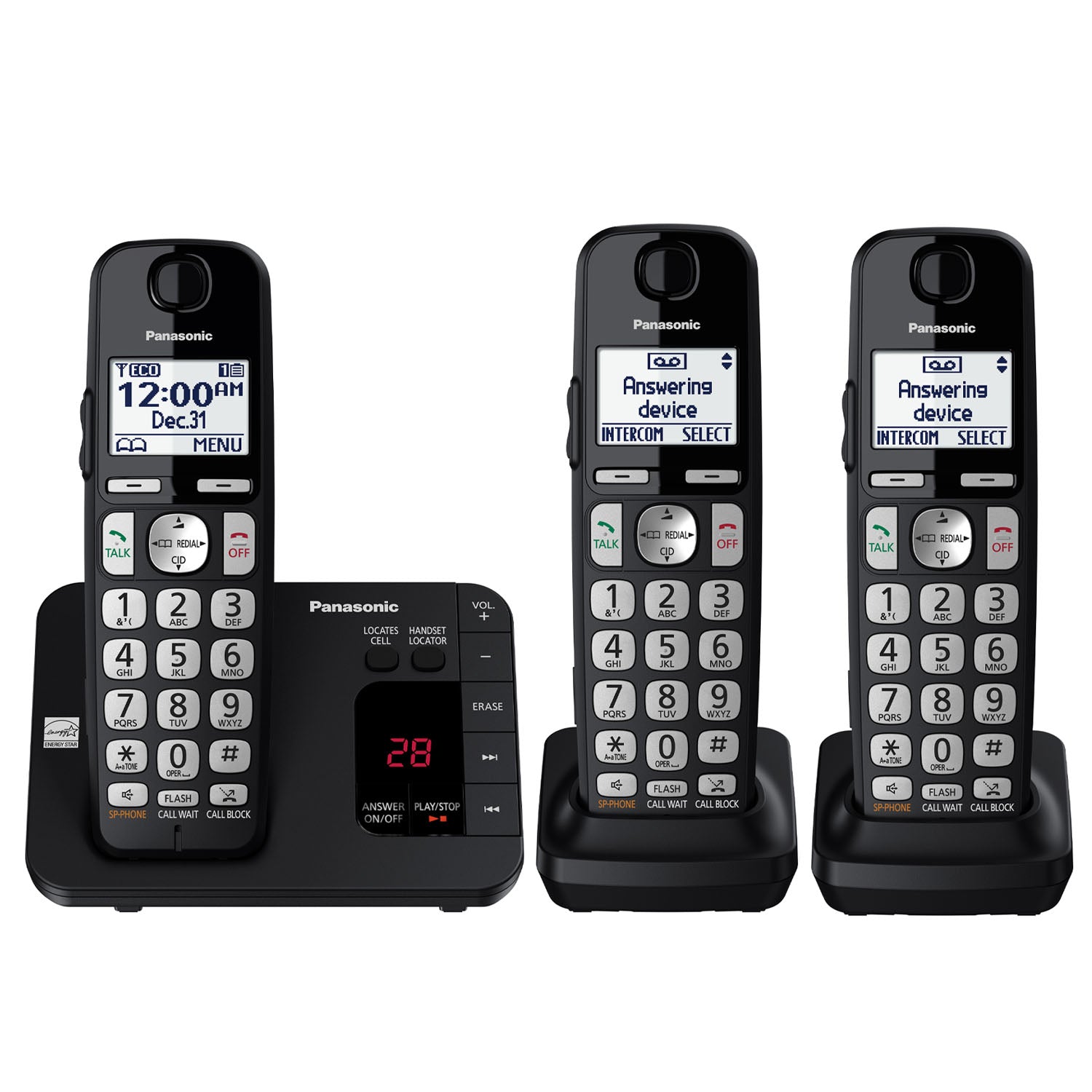 Pair with a Panasonic Phone System
Panasonic Telephone Accessory Handsets MUST be paired with a compatible Panasonic Phone System. They will NOT work alone.