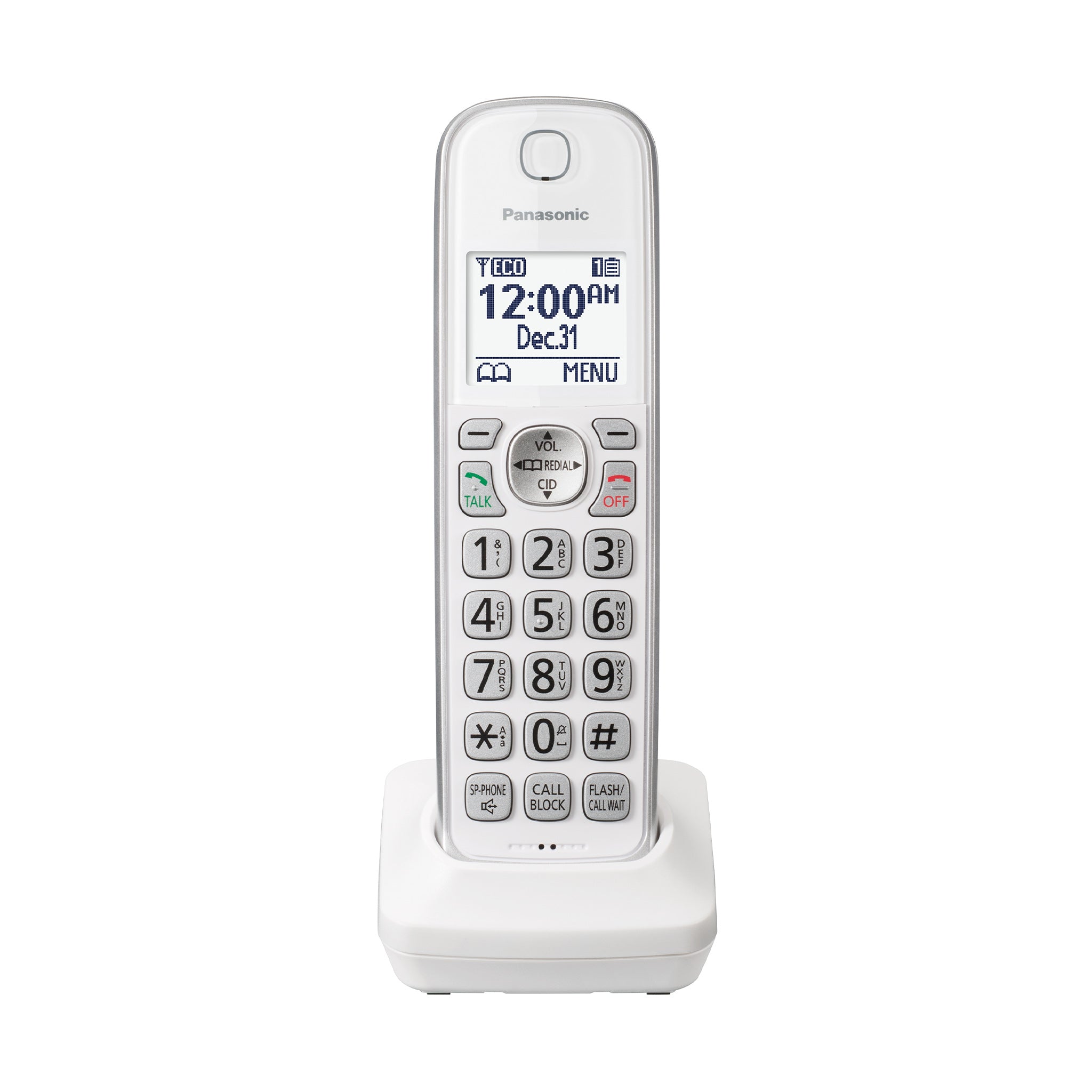 Cordless Phone Accessory Handset for TGD63x Series
SKU: KX-TGDA63W
Panasonic Cordless Telephone Handset KX-TGDA63W pairs with the with KX-TGD63x Series phones to grow your landline phone and meet the needs of your family, especially if you work from home. Customize caller ID to display in English or Spanish and get caller announcements in that language so you can hear who is calling, even when you're across the room (service through your local phone company).
Cordless handset for the Panasonic KX-TGD63x Series. This is not a standalone product and will not work without a compatible Panasonic base unit.
Bi-lingual display and Talking Caller ID
Low battery alert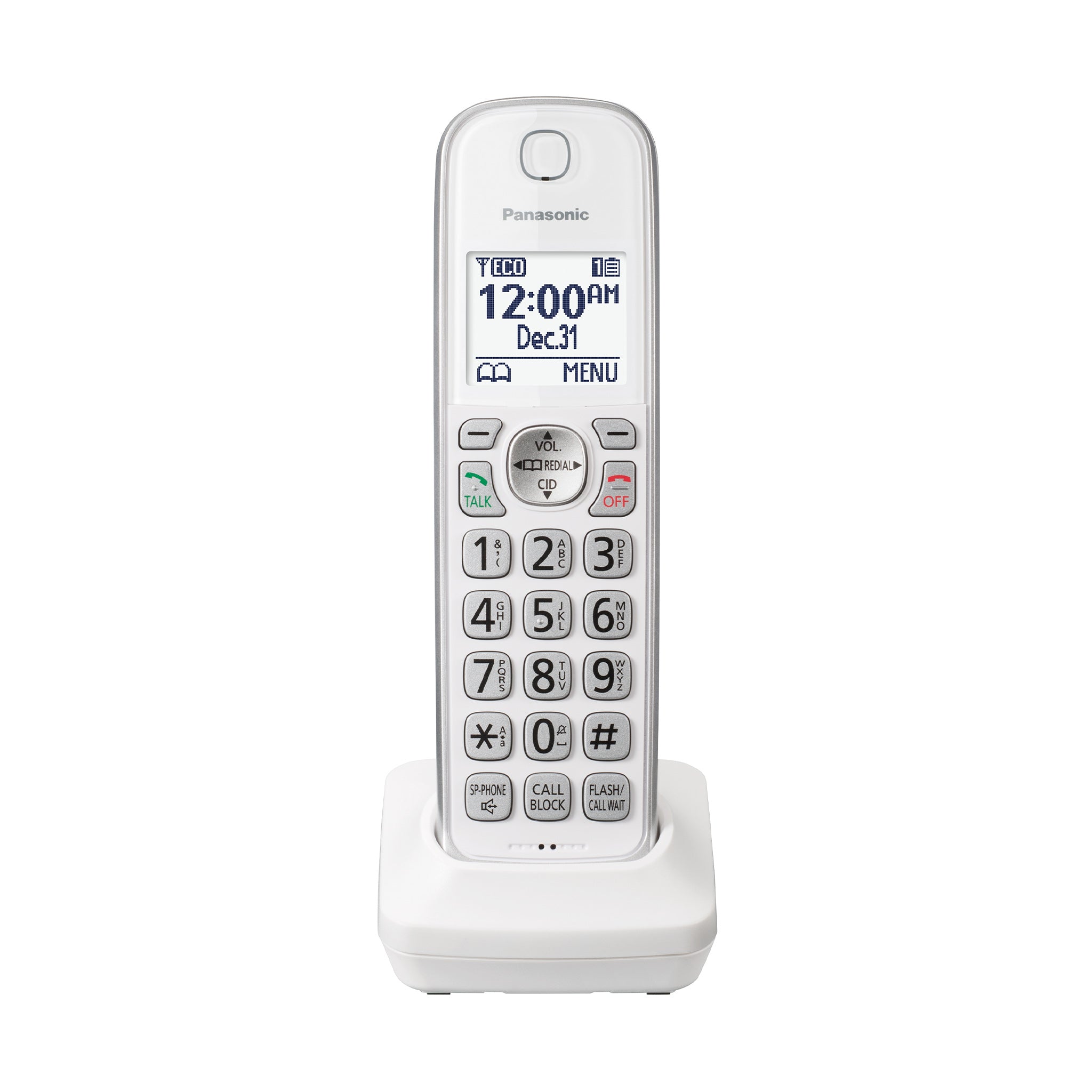 Expand Your Panasonic Phone System
The Panasonic Accessory Handset enables you to expand your Panasonic phone system with up to six cordless handsets. Whether you're using for your small or at-home business, or for keeping connected to family, you'll always have a handset close by when you need one.
Pair with a Panasonic Phone System
Panasonic Telephone Accessory Handsets MUST be paired with a compatible Panasonic Phone System. They will NOT work alone.