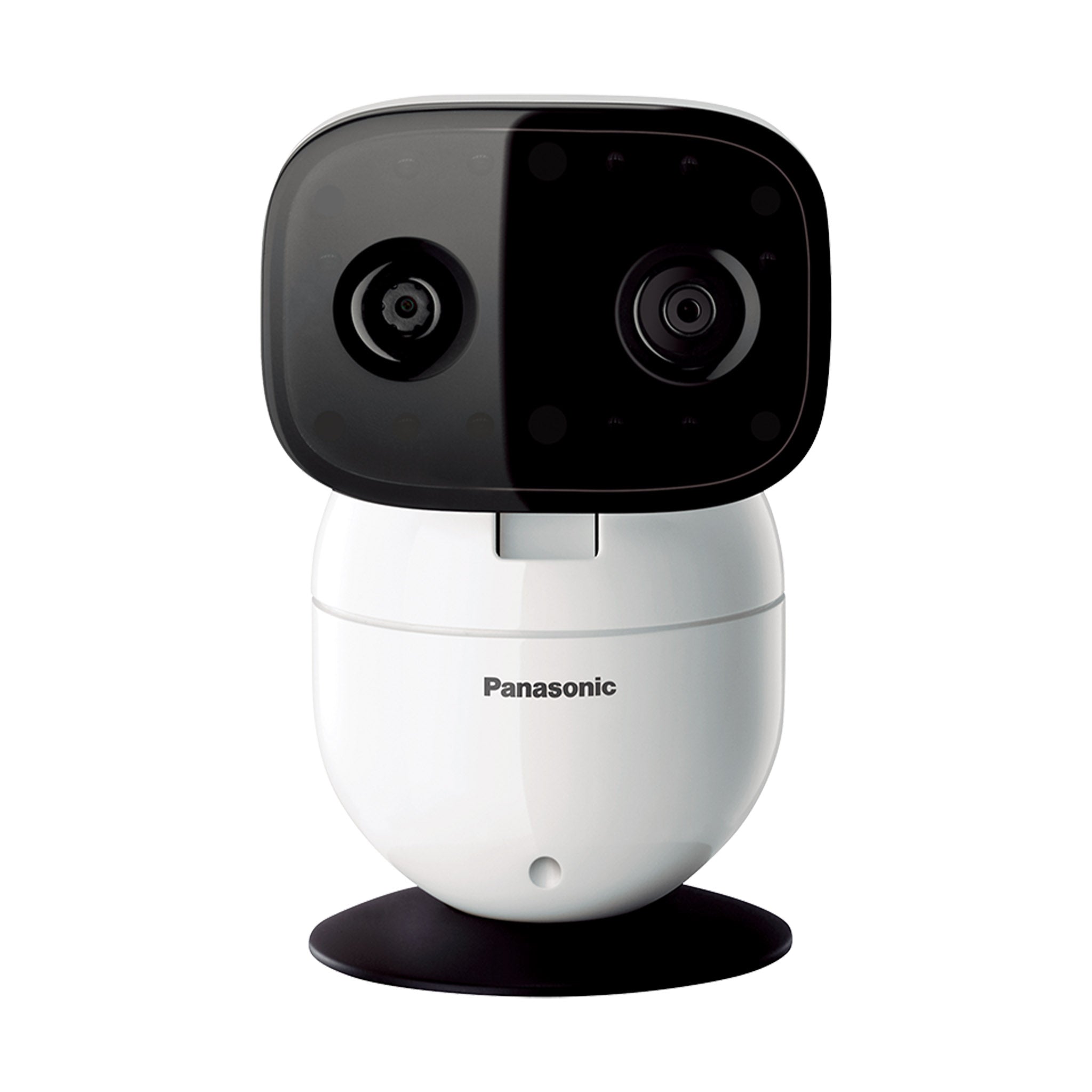 Baby Monitor Add-on Camera
SKU: KX-HNC301W
Now, your baby monitor can grow with your family. This add-on Camera Baby Monitor is compatible with the KX-HN4001W and KX-HN4101W. Wide-eyed camera is wall-mountable and with remote pan, tilt & zoom to keep an eye on babies and toddlers from any angle. Microphones and speakers in the camera allow for 2-way talk, soothing sounds and white noise. Also equipped with motion and temperature sensors.
Wide-eye camera includes remote Pan, Tilt and Zoom, with clear monochrome night vision to keep a better eye on baby
Monitor baby's room with temperature, motion, and sound-triggered alerts built into the video camera and parent baby monitor Viewer
Microphones and speakers in video camera allow for 2-way talk, plus soothing lullabies and white noise
Keep camera on nearby desk or dresser, or mount on the wall for a better view
Add-on up to three additional cameras to your Panasonic baby monitor system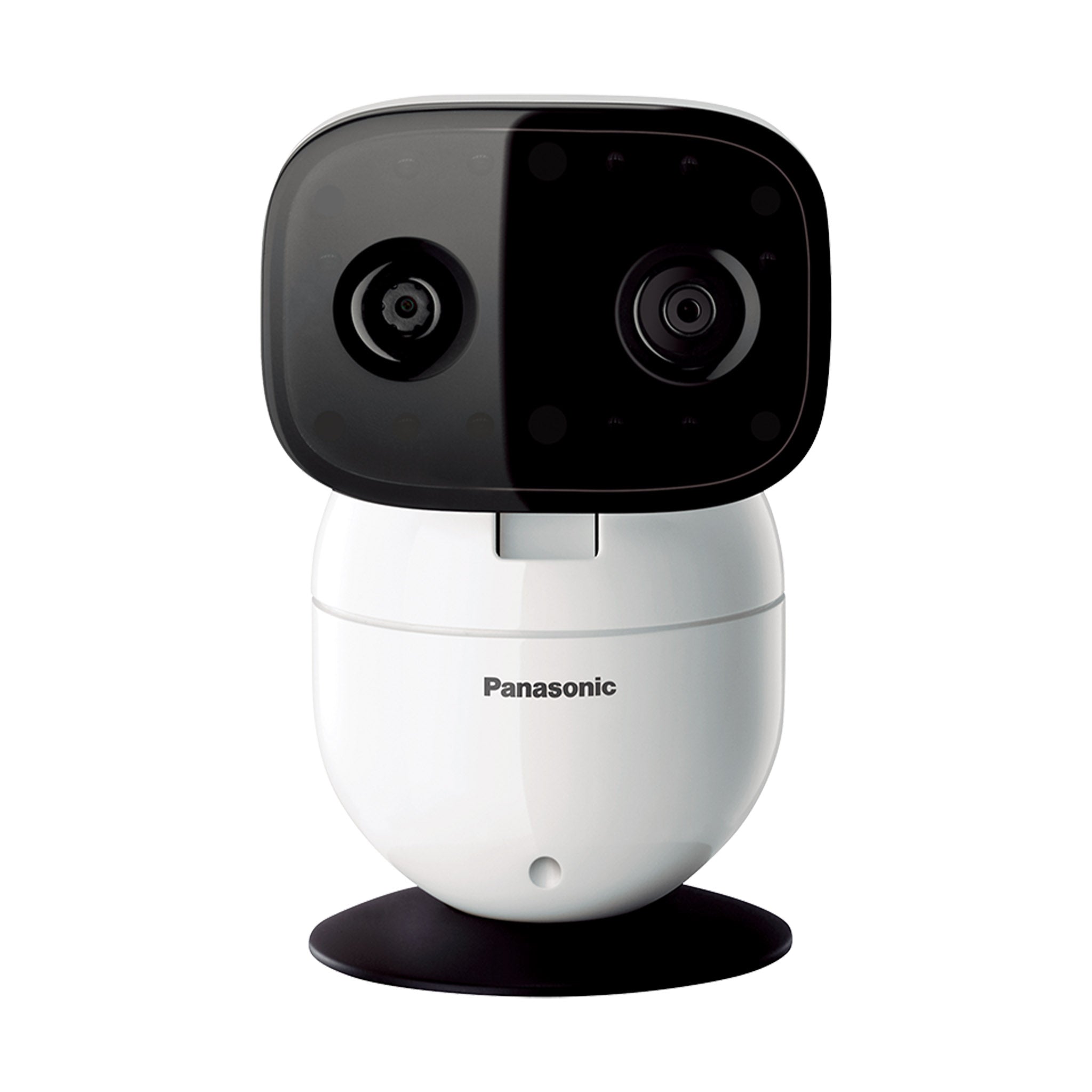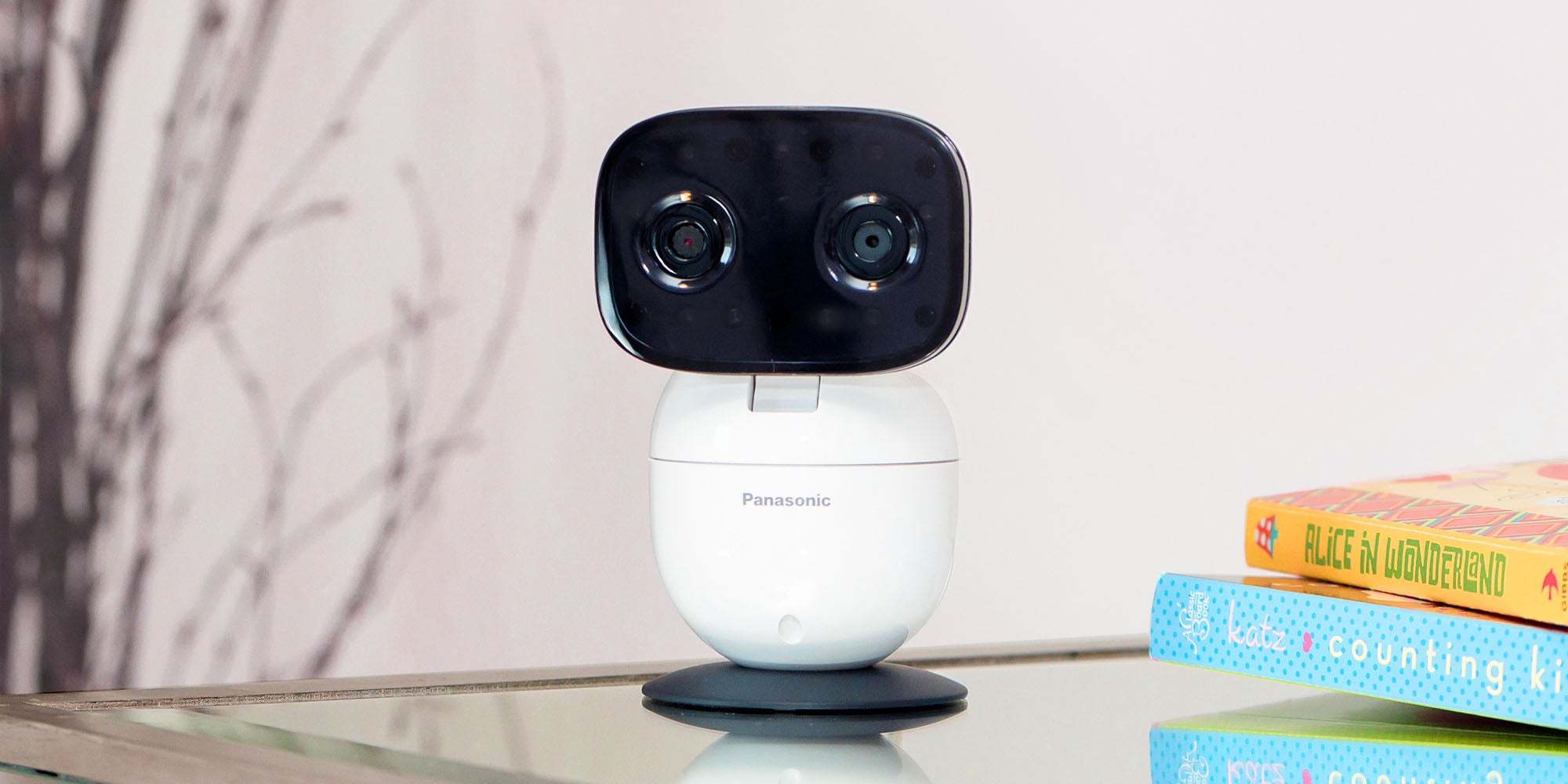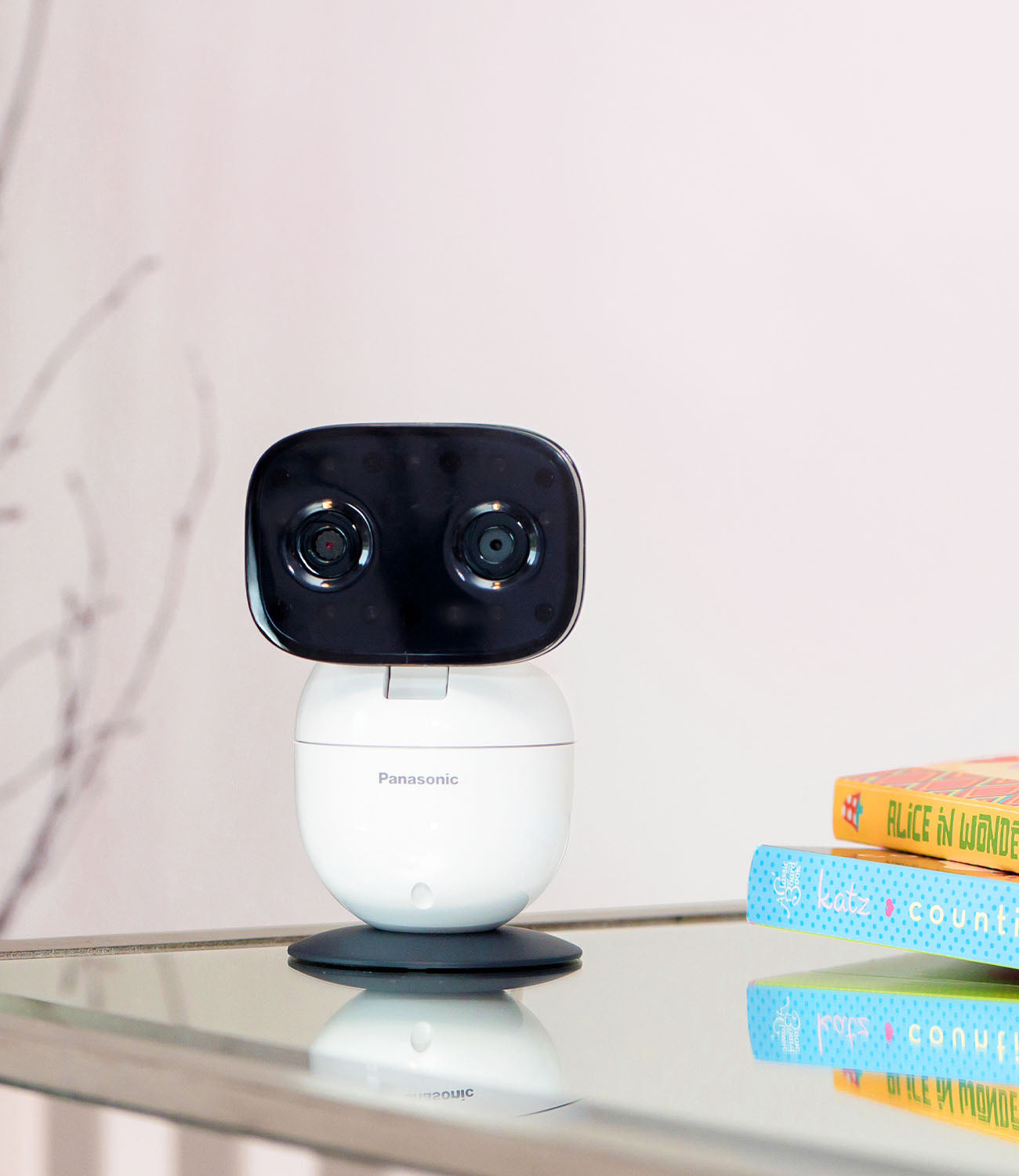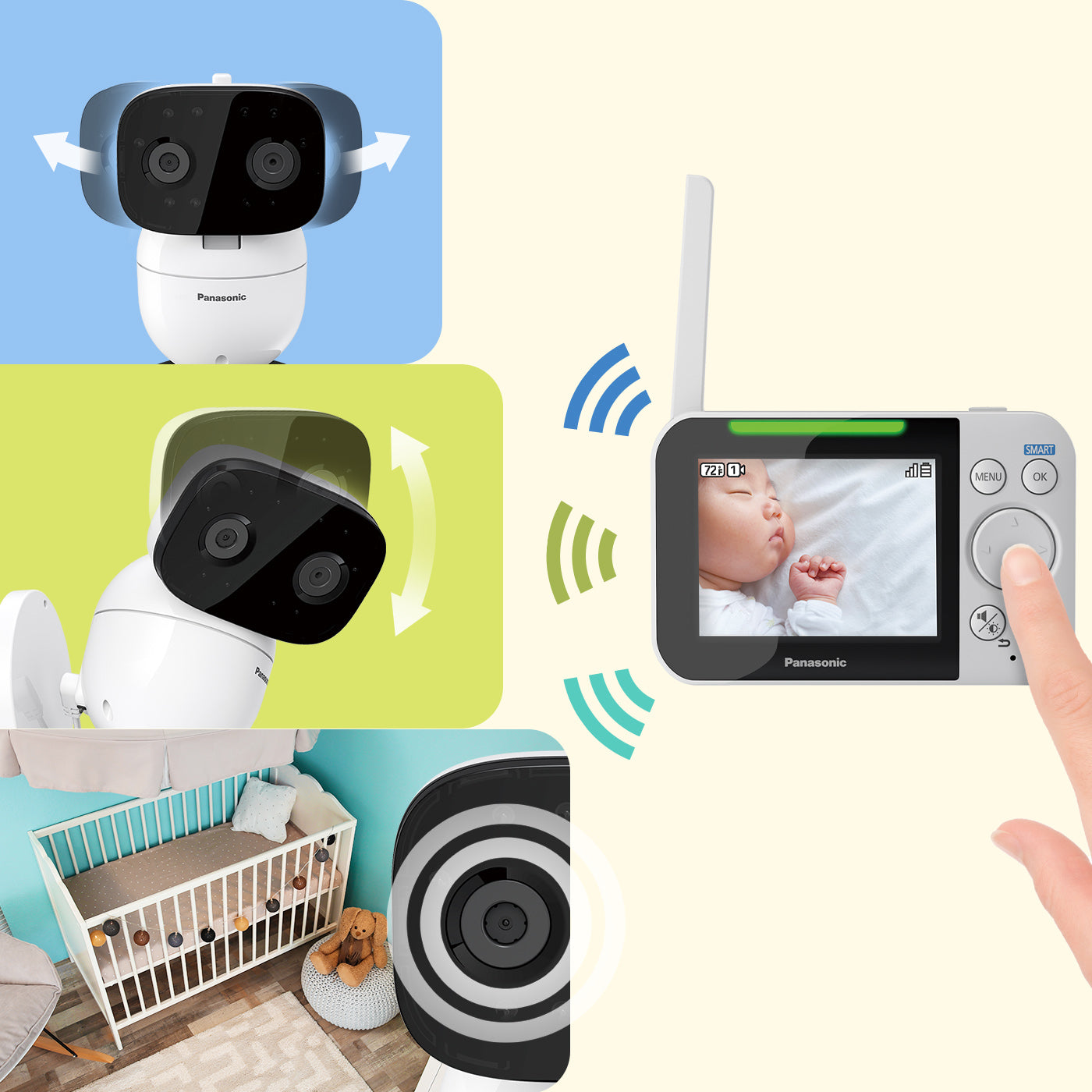 See Everything
Wide-eye, wall-mountable monochrome night-vision camera allows you to keep an eye on baby and toddlers throughout the room. With a button on the monitor, you can pan, tilt and zoom to look in on your child anytime.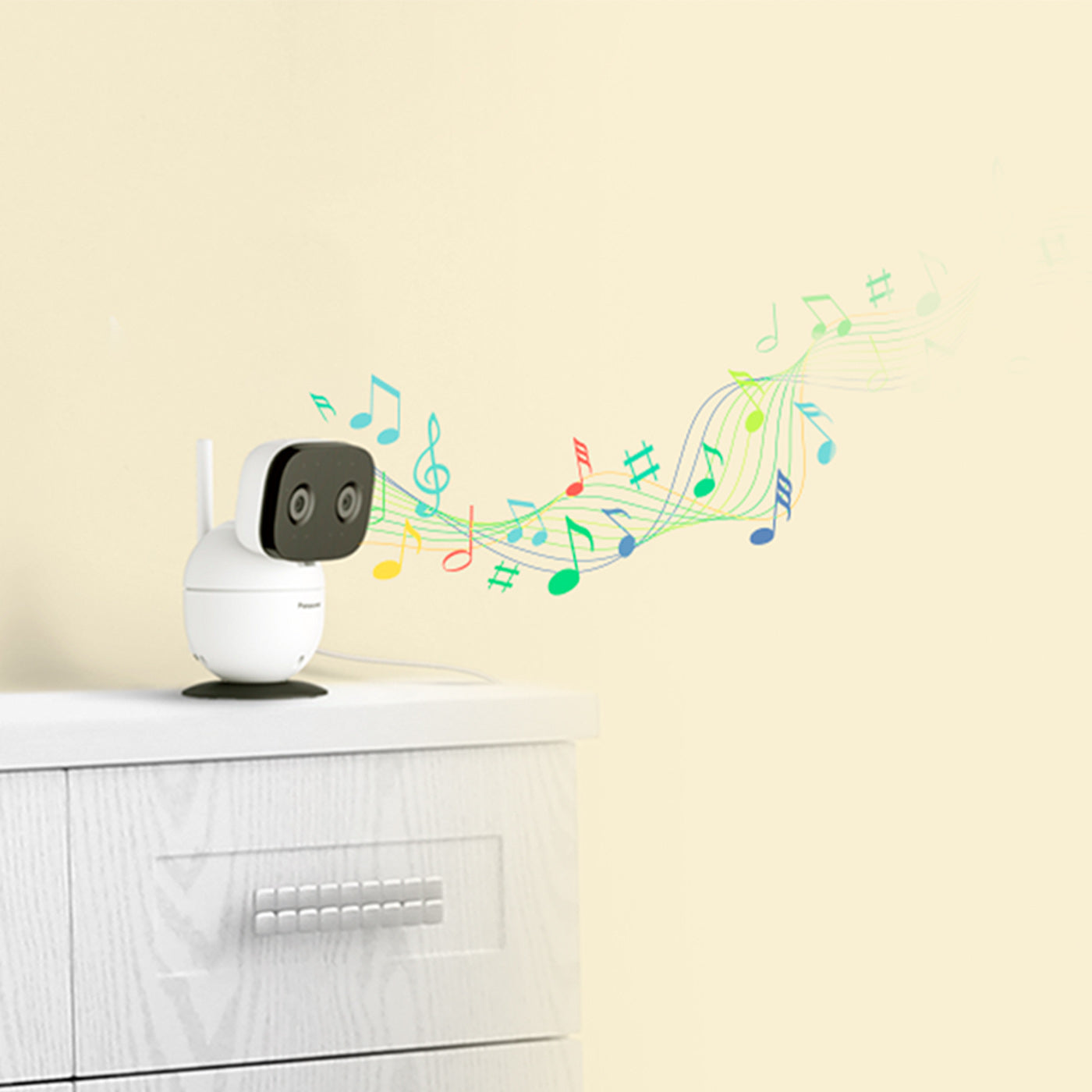 Soothing Sounds
Eliminate the need for a sound machine. The monitor includes a built-in sound library for a choice of relaxing lullabies or soothing white noise to calm baby and help them, and you, sleep restfully.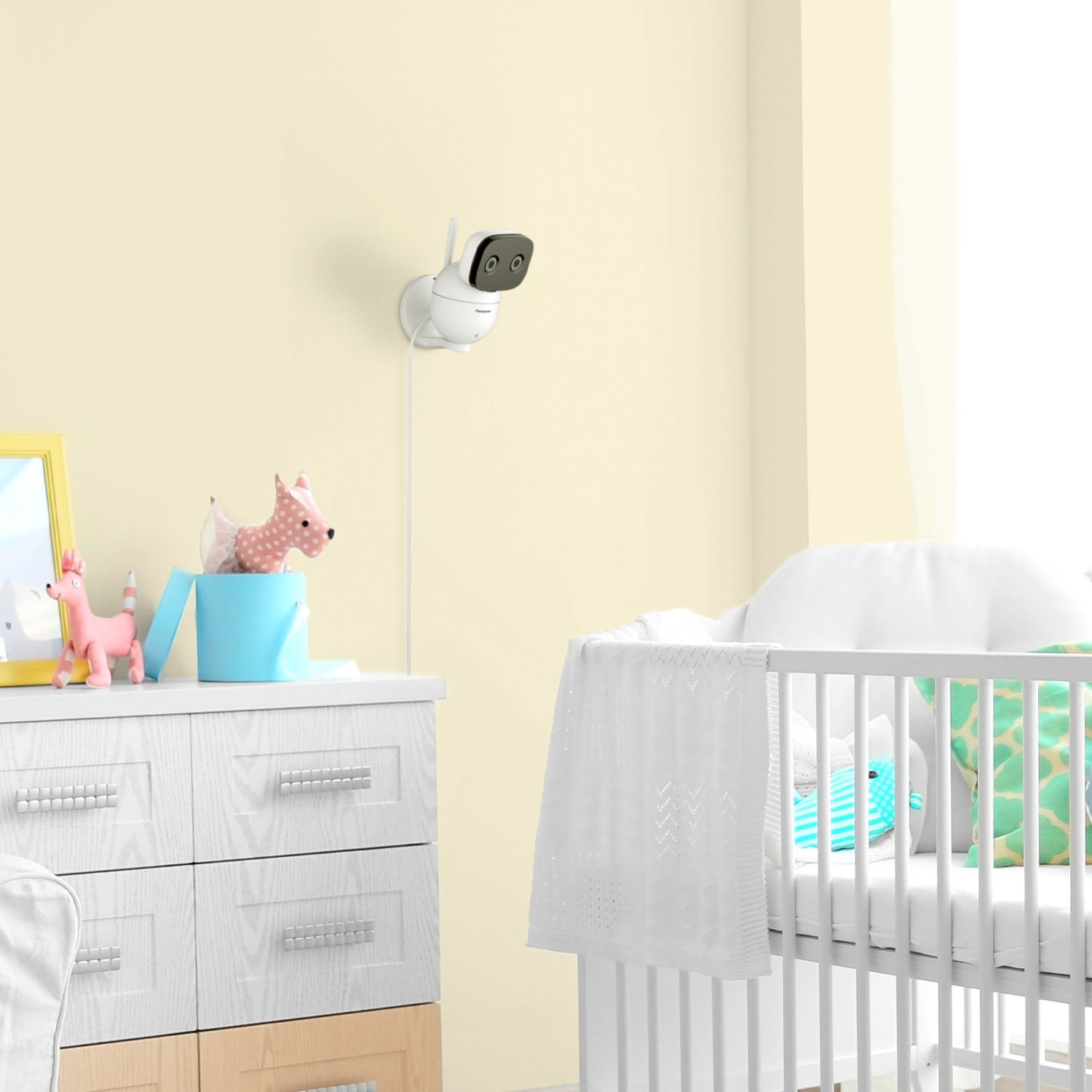 Wall Mountable
The baby monitor camera sits on any surface, or mount it on the wall for a better viewing angle. The extra-long cord ensures you can mount at the top of your 8-ft ceiling, with slack to spare.
Product Specifications: Video Camera
Noise Reduction
Sound sensor
Visual sensor
Temperature sensor
Number of Lullabies/ Sounds
Setup Button
Lullabies: 5, Sound Effects: 5
Power Cord Length
Approx. 9 feet 10 inches (3 m)
Dimensions (H x W x D)
Approx. 4 13/16 inches x 3 1/16 inches x 2 11/16 inches (123 mm x 77 mm x 69 mm)
Weight
Approximately 0.49 lb (224 g)
Pair with the Panasonic Baby Monitor
Grow your baby monitor with your family, or add cameras to other rooms in your home - the Panasonic Baby Monitor connects to up to four cameras.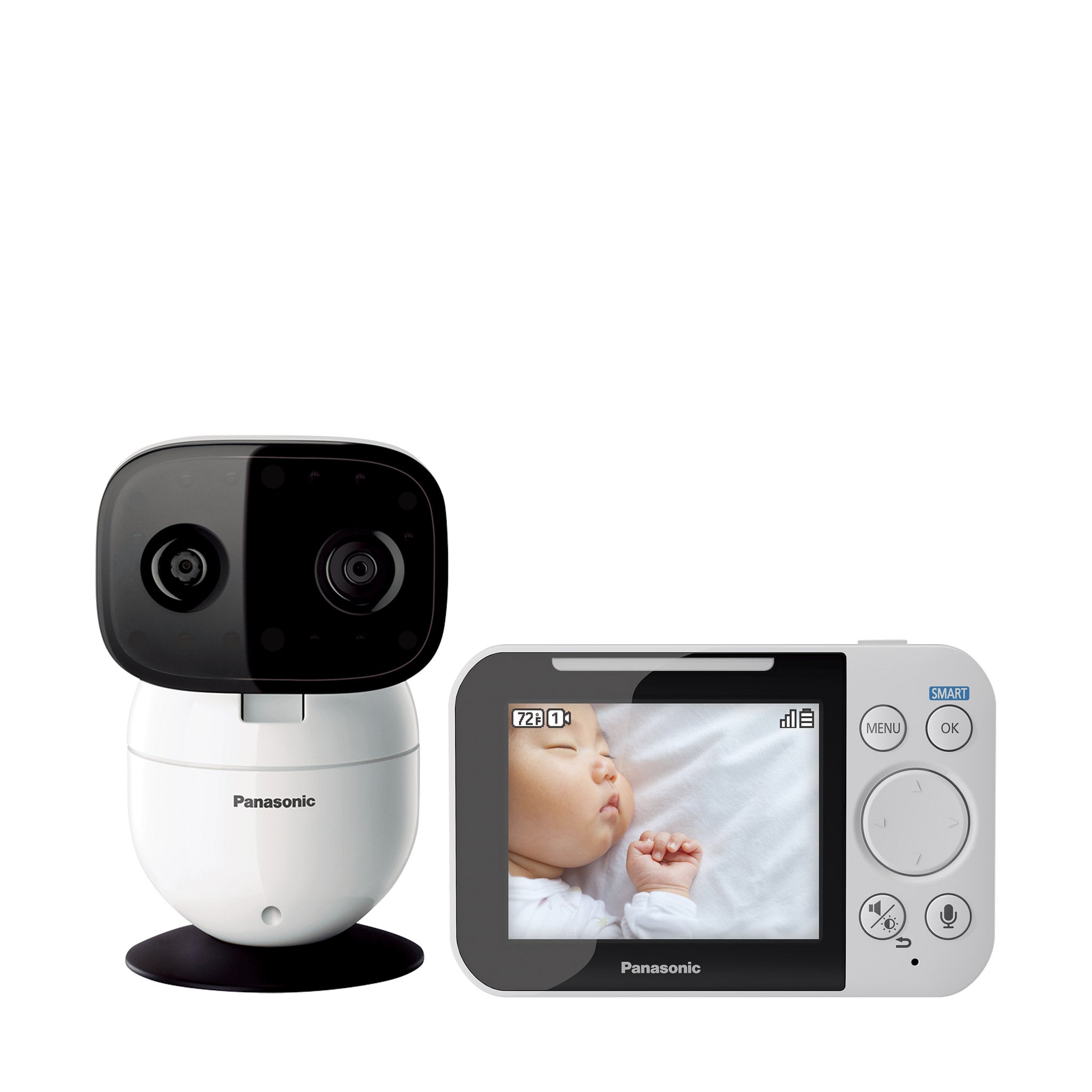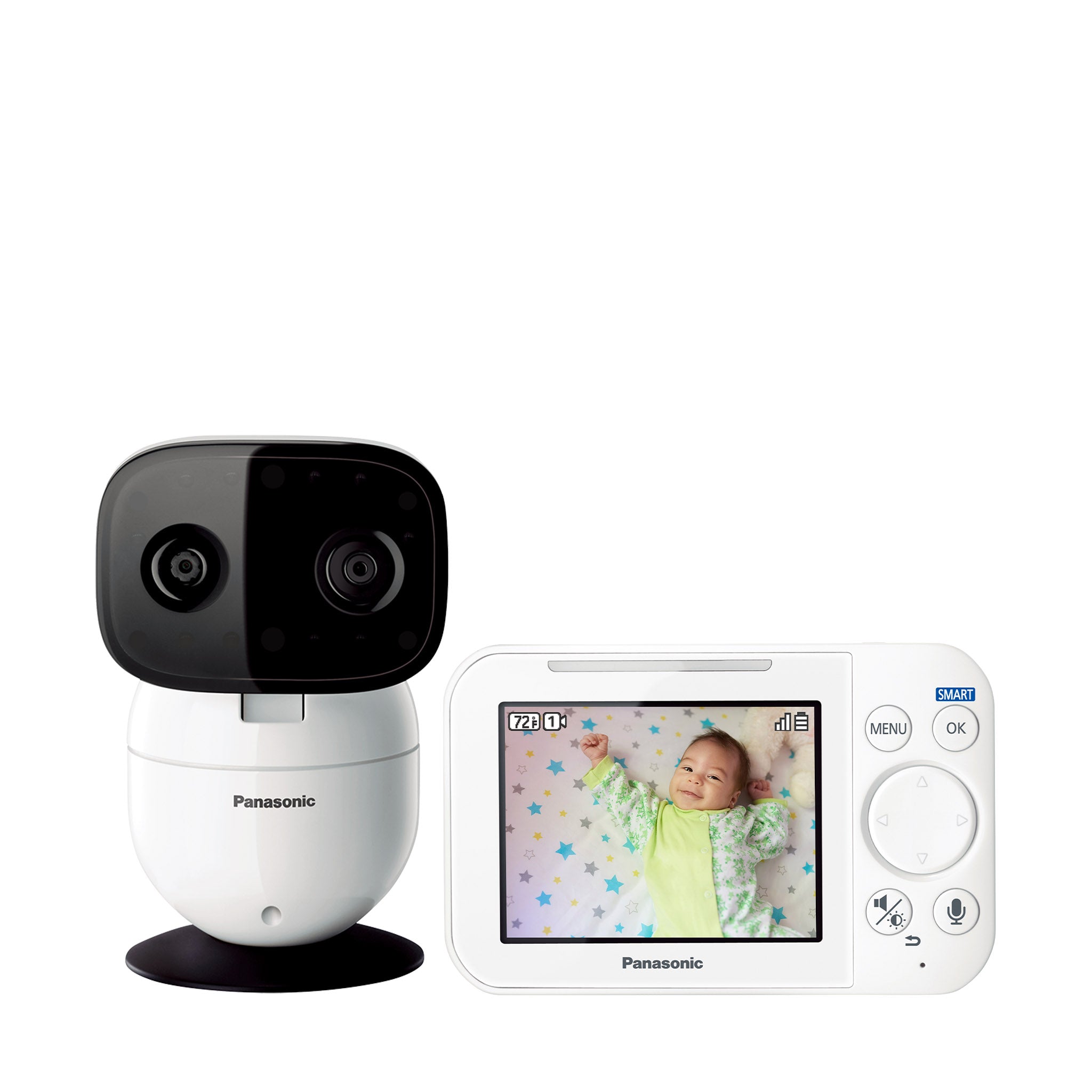 Long Range Baby Monitor with Color Video Monitor
---
The long range baby monitor lets you keep an eye on baby from the comfort of any room in your home, and even outside. Monitor kids from up to 1500-ft away, with a private, secure connection. A bright 3.5-in. color monitor and easy controls sync to a wide-eyed, wall-mountable monochrome night vision camera in baby's room or anywhere. Expandable up to four cameras for multiple children & rooms.
This product has no reviews yet.