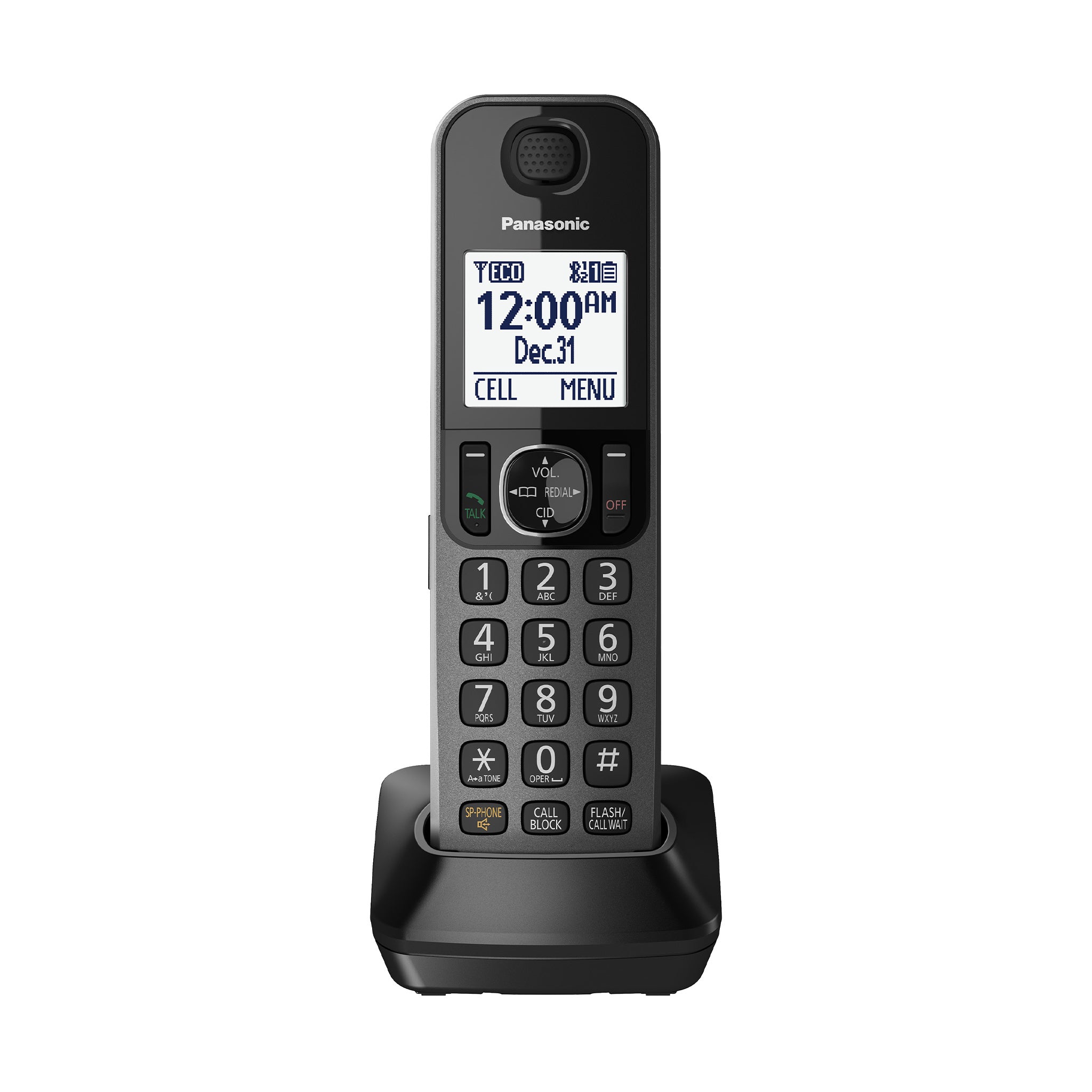 Cordless Phone Accessory Handset for TGD38x Series
SKU: KX-TGFA30M
Panasonic KX-TGFA30M Link2Cell Bluetooth Cordless Handset. Accessory Handset does not work alone; works with models KX-TGF380M, KX-TGF382M, and KX-TGF383M.
Compatible only with Panasonic KX-TGF34x/KX-TGF35x/KX-TGF37x/KX-TGF38x series, easy setup/pairing with phone base
Link up to 2 smartphones via Bluetooth to make and receive cell/smartphone calls anywhere in the house with Link2Cell cordless handsets
Receive alerts from Link2Cell handsets when texts are received
Register up to 250 numbers with one-touch call block on the cordless phone base unit & cordless handsets
Includes three one-touch dial buttons, baby monitor, and battery power backup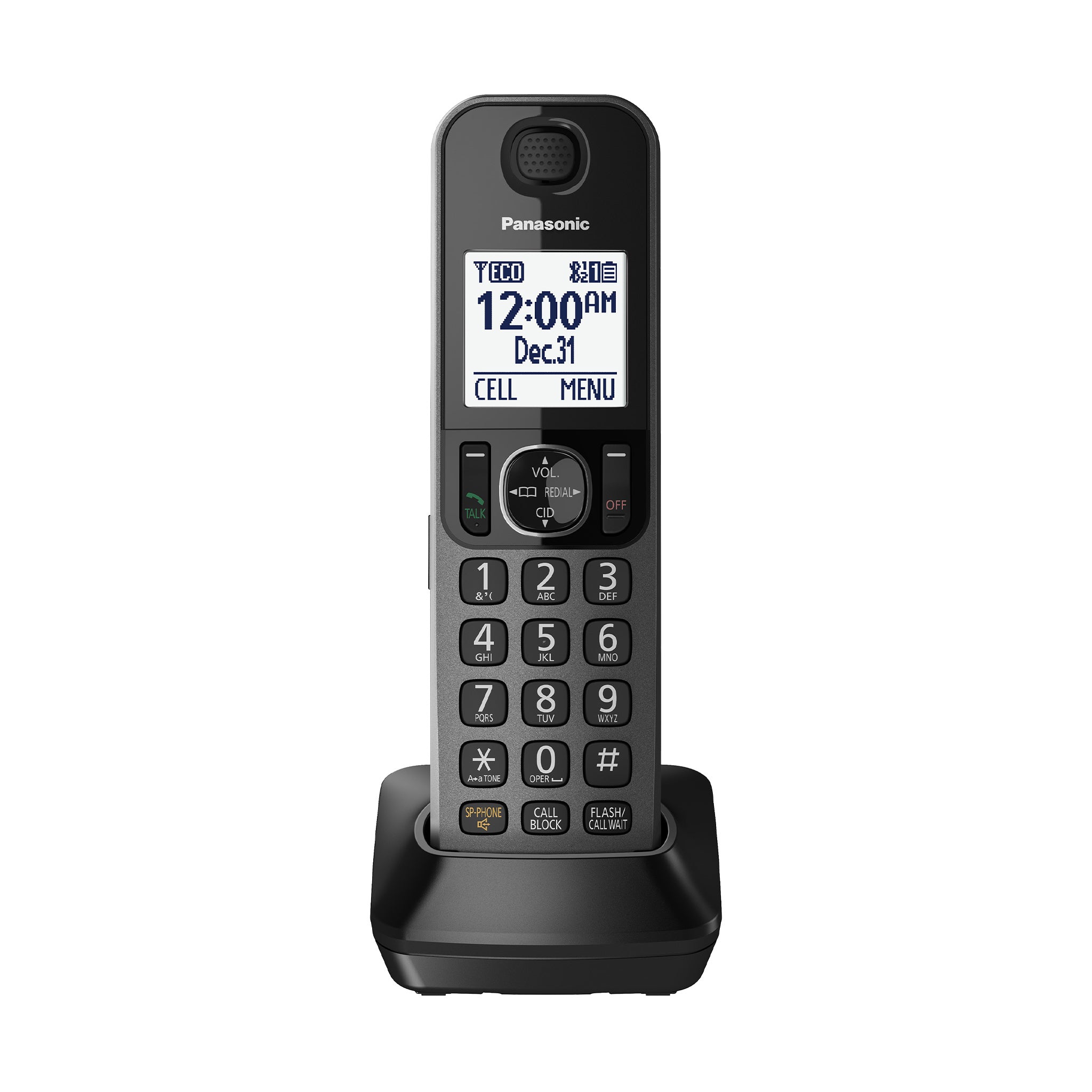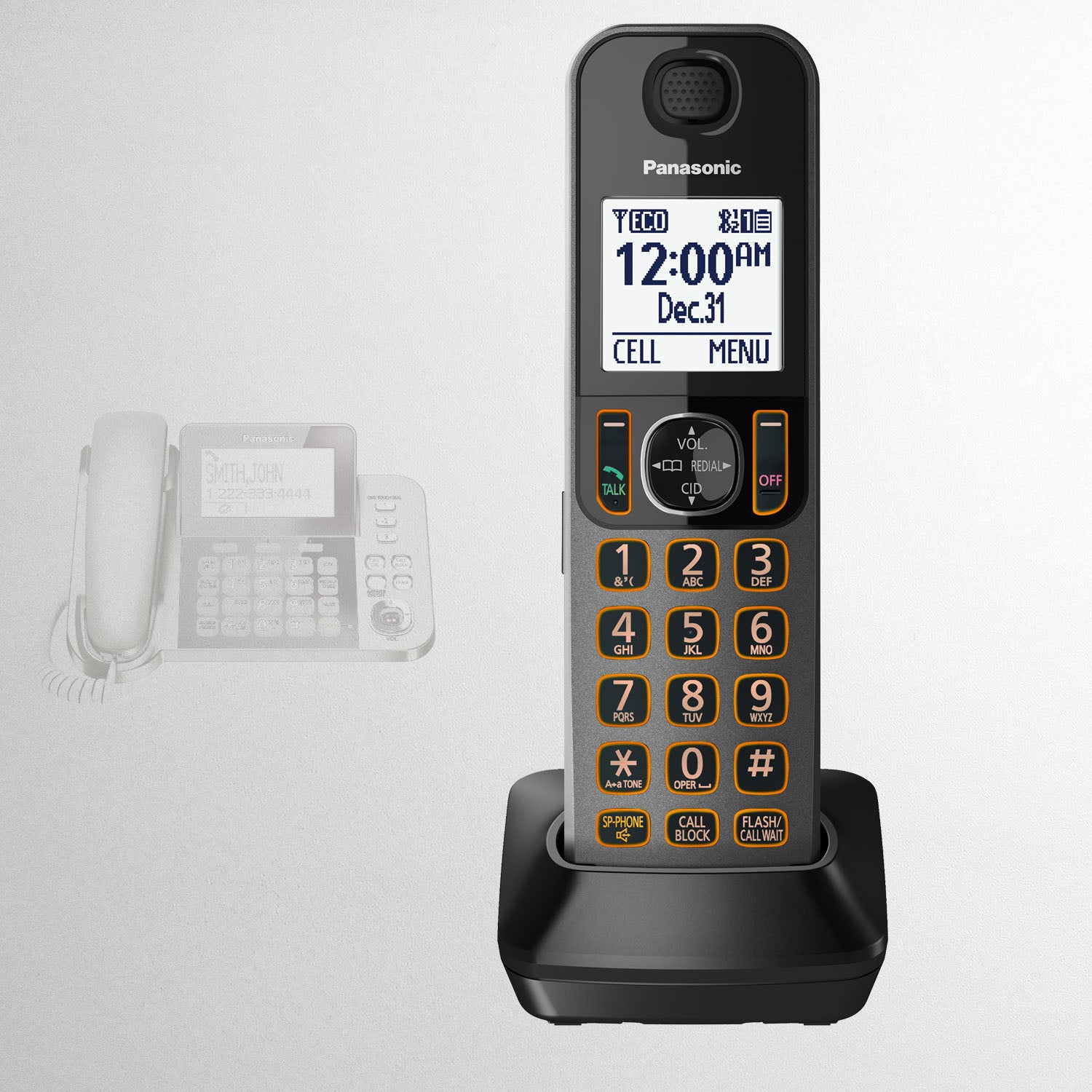 Expand Your Panasonic Phone System
The Panasonic Accessory Handset enables you to expand your Panasonic phone system with up to six cordless handsets. Whether you're using for your small or at-home business, or for keeping connected to family, you'll always have a handset close by when you need one.
Compatibility
The Panasonic Handset
This Panasonic handset accessory is compatible with the following Panasonic Phone System Series: KX-TGF38x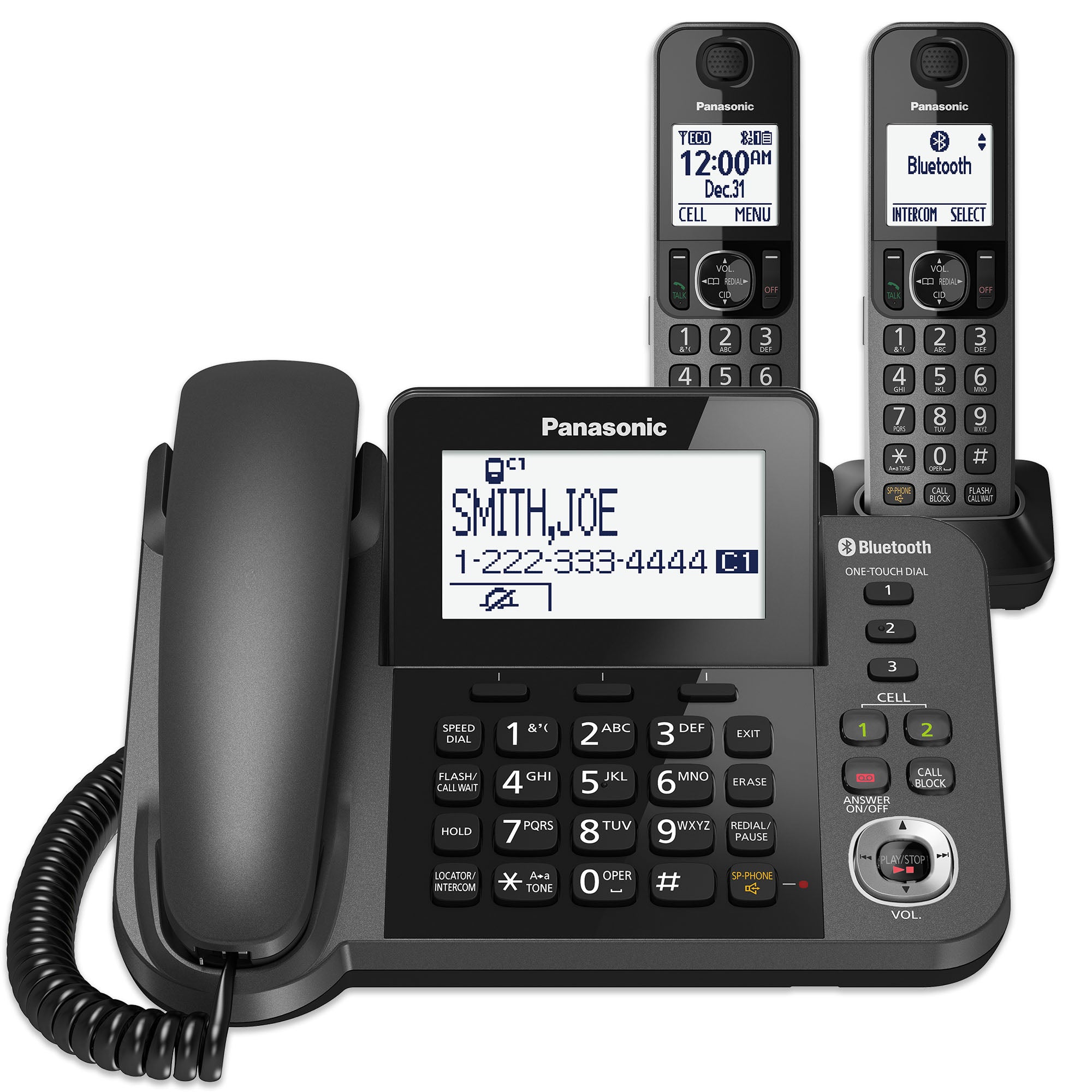 Pair with a Panasonic Phone System
Panasonic Telephone Accessory Handsets MUST be paired with a compatible Panasonic Phone System. They will NOT work alone.