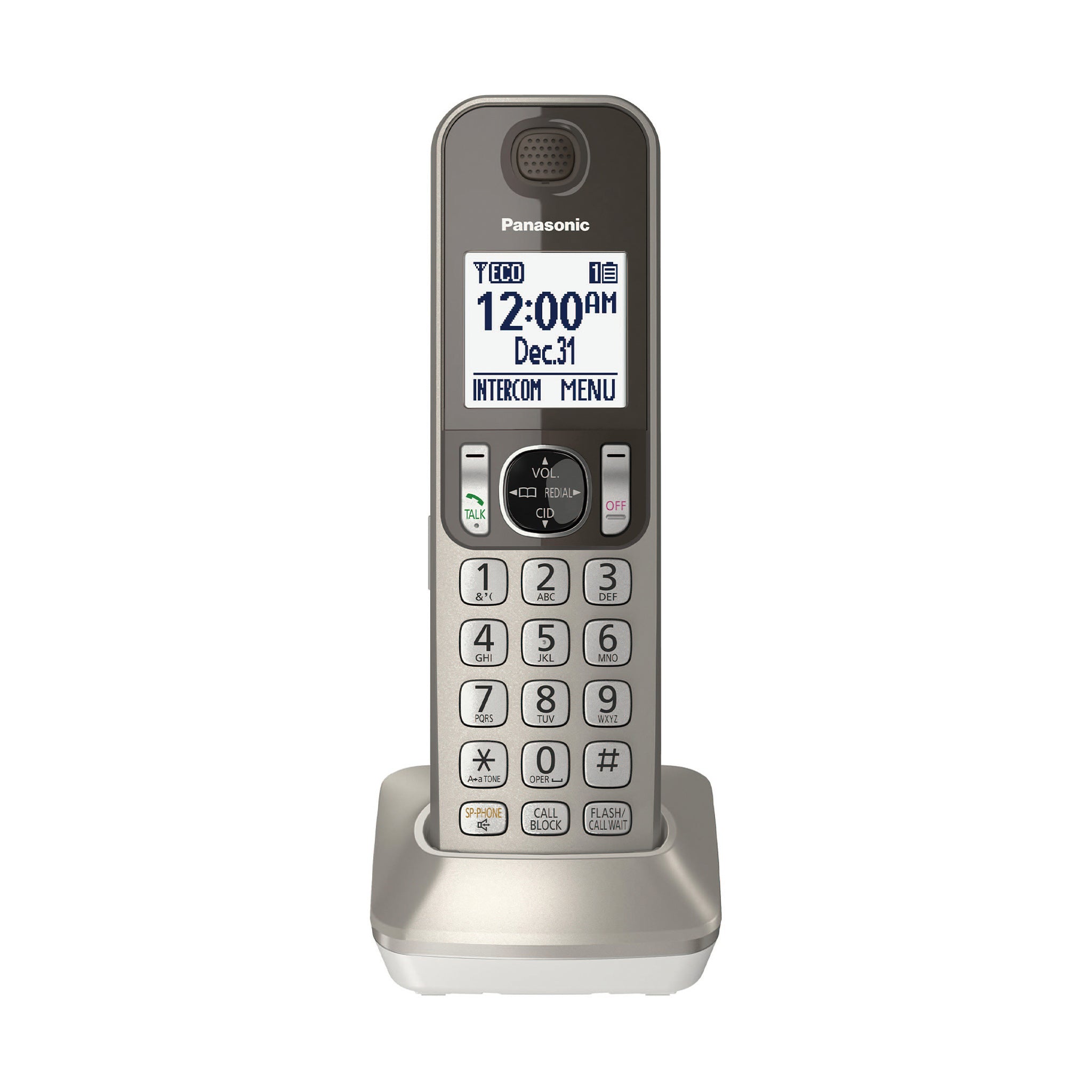 Cordless Phone Accessory Handset for TGD35x Series
SKU: KX-TGFA30N
Additional cordless handset accessory compatible with the following series of Panasonic Digital Cordless Telephones: KX-TGF350N / KX-TGF352N / KX-TGF353N. NOT a standalone product.
3.4-inch high-contrast LCD easily adjusts back and forth for maximum readability. Illuminated keypad & buttons are easily seen in any telephone landline lighting conditions
Noise Reduction automatically suppresses background interference while enhancing voice tones for clearer conversation on the base unit & cordless handsets
DECT 6.0 wireless technology offers a long-range cordless phone and is ideal for homes and apartments with thick walls
Telephone handsets identified with this logo have reduced noise and interference when used with T-Coil equipped hearing aids and cochlear implants
NOT a standalone product. This phone is compatible with Panasonic Cordless Phones System KX-TGF350N / KX-TGF352N / KX-TGF353N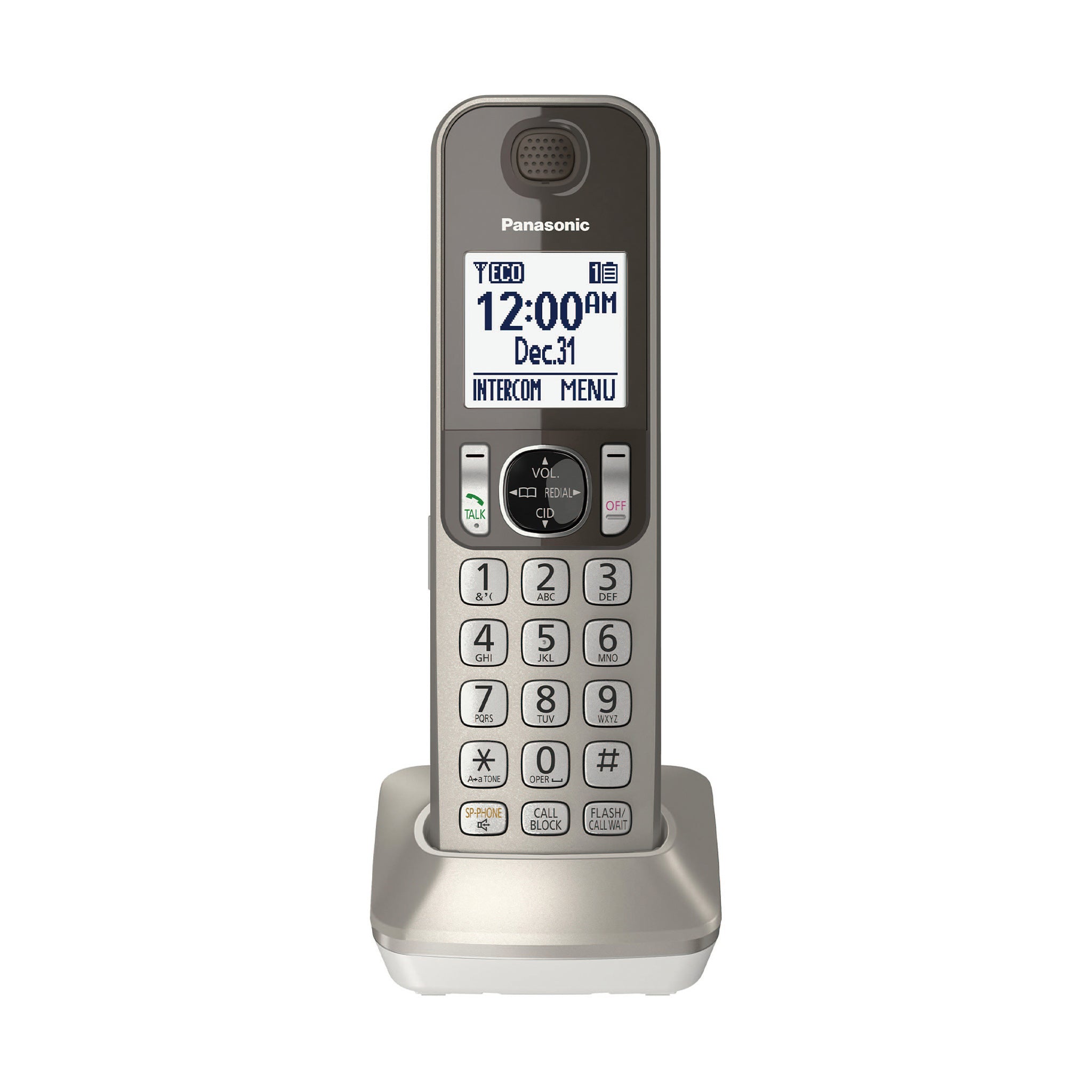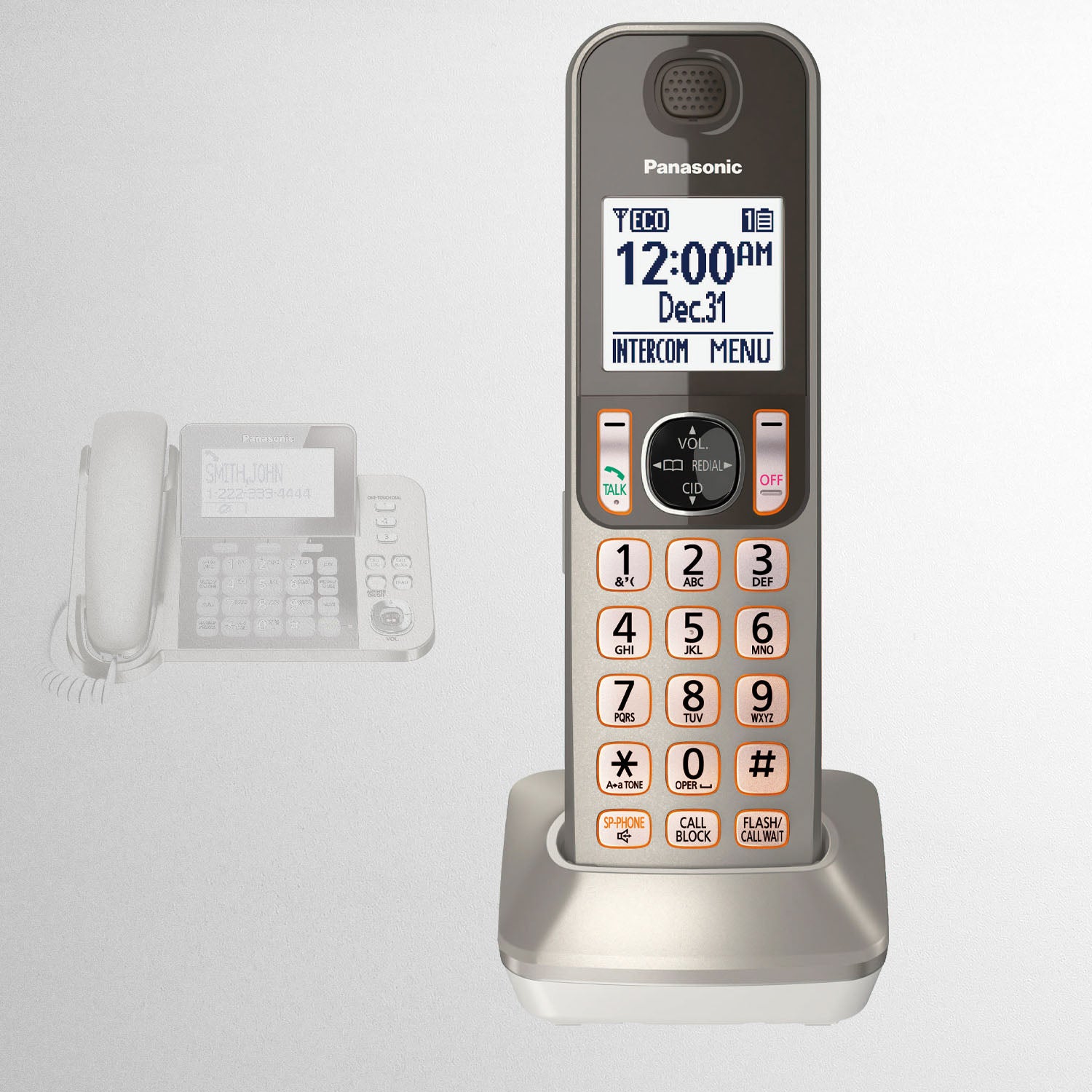 Expand Your Panasonic Phone System
The Panasonic Accessory Handset enables you to expand your Panasonic phone system with up to six cordless handsets. Whether you're using for your small or at-home business, or for keeping connected to family, you'll always have a handset close by when you need one.
Compatibility
The Panasonic Handset
This Panasonic handset accessory is compatible with the following Panasonic Phone System Series: KX-TGF350N, KX-TGF352N, KX-TGF353N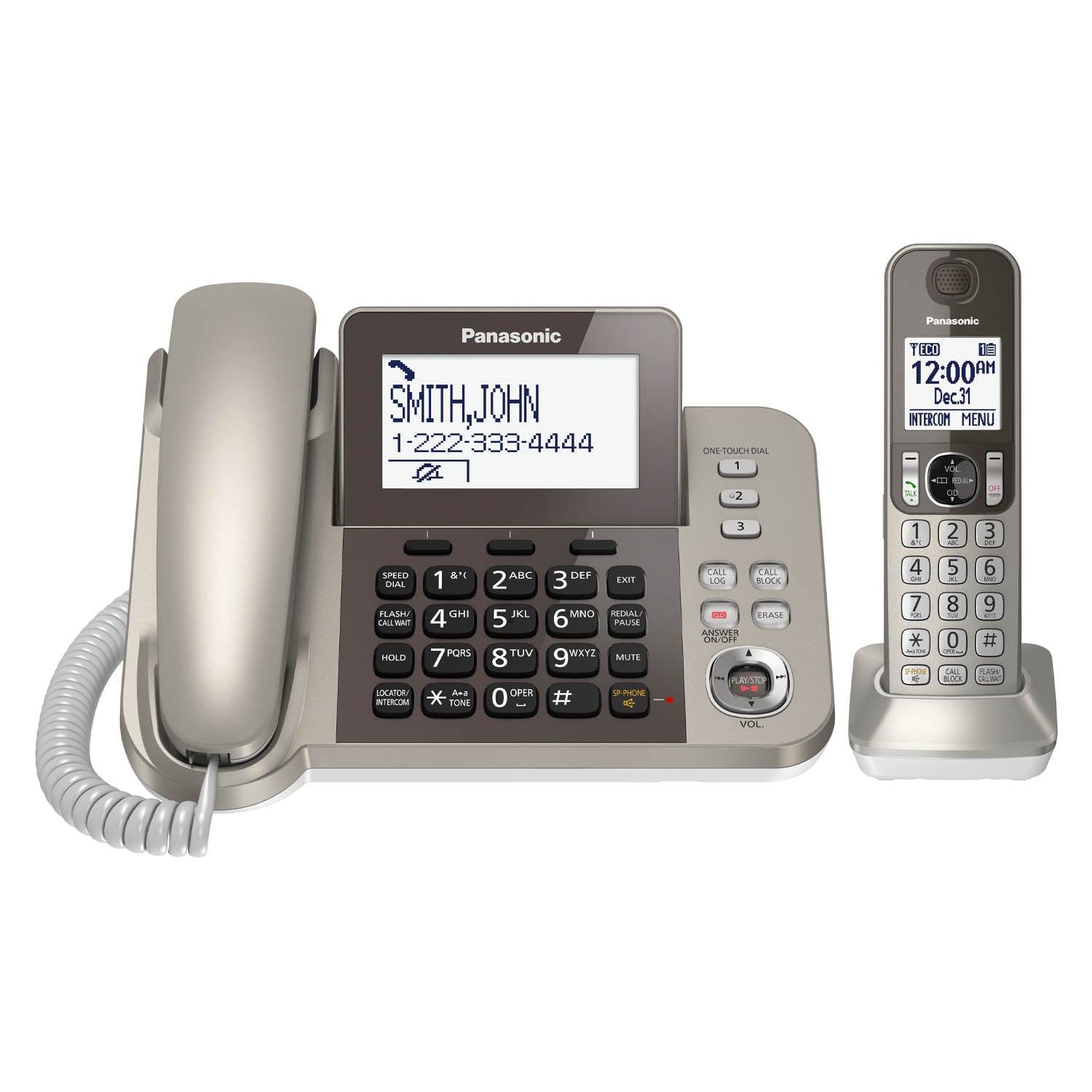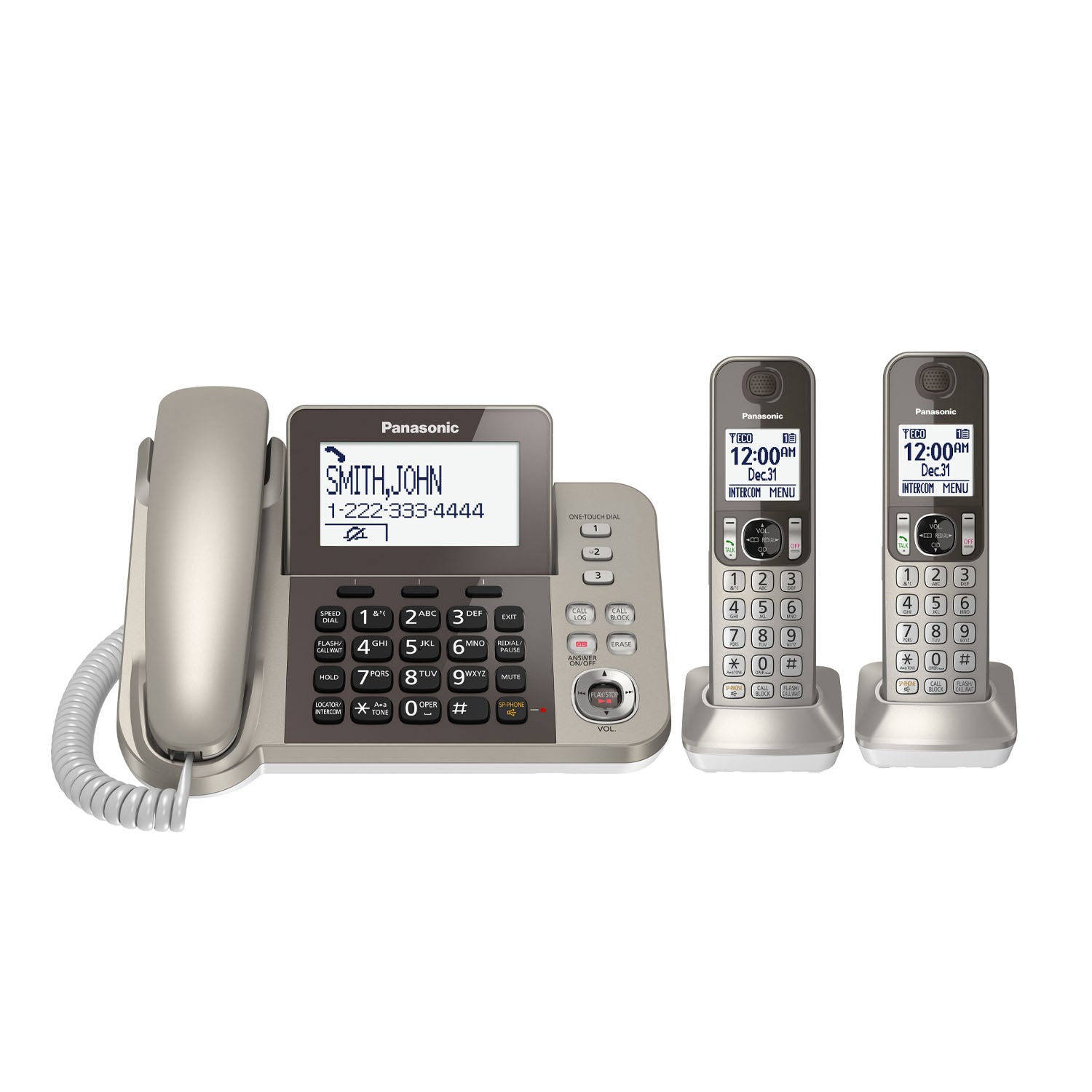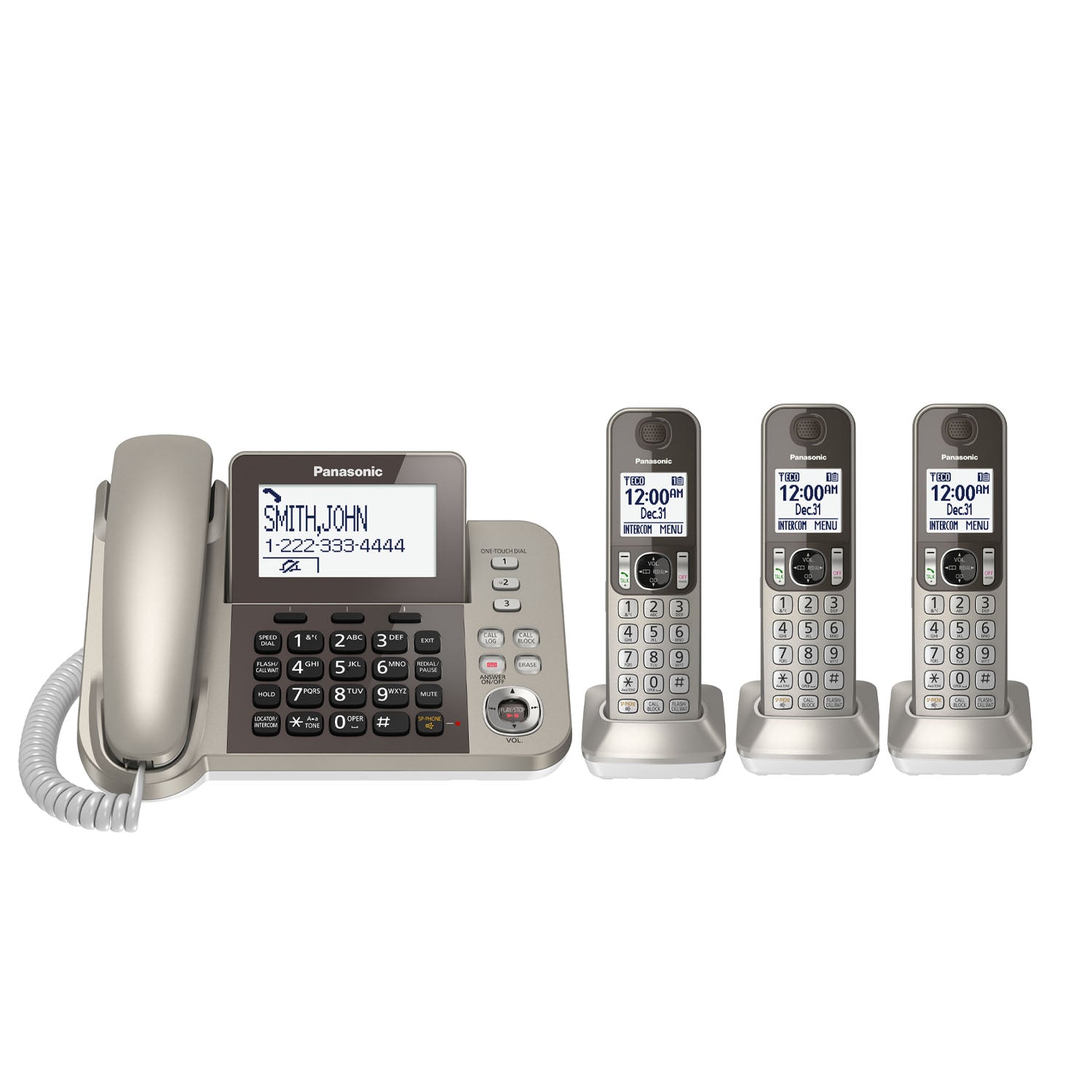 Pair with a Panasonic Phone System
Panasonic Telephone Accessory Handsets MUST be paired with a compatible Panasonic Phone System. They will NOT work alone.