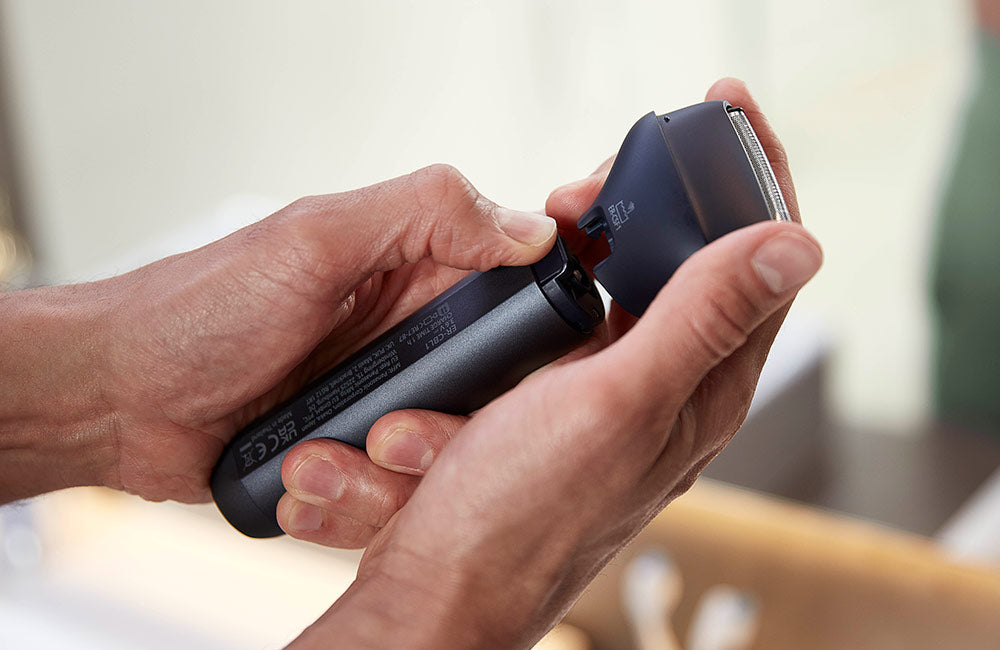 Your Journey Begins With a Click
Panasonic MultiShape is a modular personal care system that is completely customizable so you can choose only what you need. Featuring a cordless, rechargeable base, wet/dry performance and premium, precision hypoallergenic stainless steel blades, MultiShape is designed to be the last grooming device you'll ever need.
Recommended Kits
ER-ULTIMATE
Sale price

$170.00
ER-CKL1-A
Sale price

$85.00
ER-CKL2-A
Sale price

$90.00
ER-CLEANCUT
Sale price

$135.00
ER-PRECISION-II
Sale price

$110.00
Get a Free Toiletry Bag with Purchase of Select Recommended Kits!
Build Your Own MultiShape
You choose your base, and the attachments to fit your individual needs, however your style evolves.
Build a Kit


Electric Toothbrush Head
A high-performing electric toothbrush that's easy to use at home and on the go.
Beard, Hair, & Body Trimmer
Designed to gently and easily trim even thick, dense hair and beards, as well as body hair. Comes with 4 comb attachments.
Nose, Ear, Facial Trimmer
Advanced double-edged cutting blades to trim hard-to-reach spots efficiently without pulling hair. Built-in vacuum quickly collects hair particles for less mess.
Shaver Head
3-blade shaver head with hypoallergenic stainless steel blades.
Base Unit
Choose from a Li-Ion or NiMH base unit - each is designed with ergonomic grip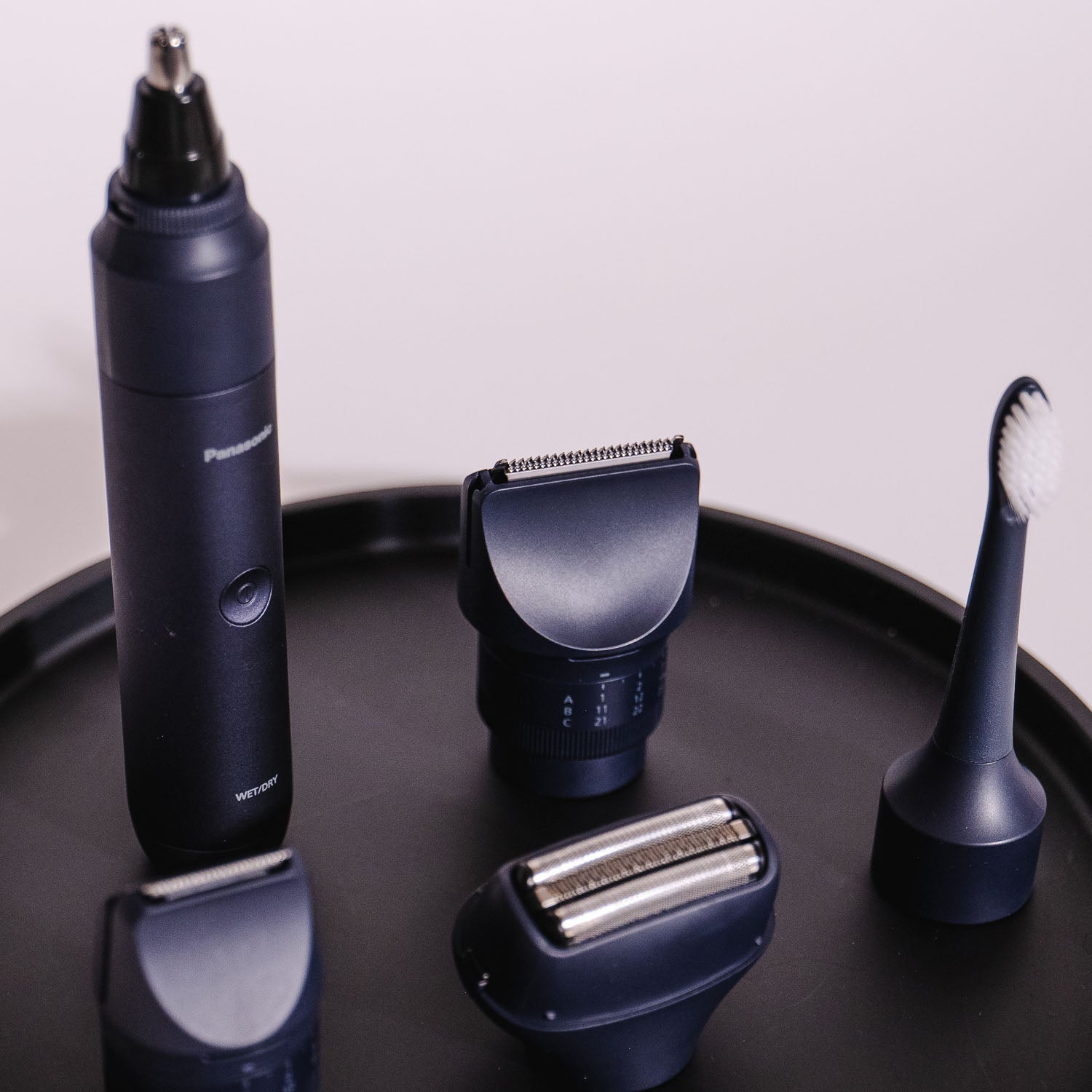 Less Waste. More Style.
Sustainability is at the heart of the MultiShape system. One device with multiple attachments that you choose based on your needs means less electronic devices and attachments cluttering your bathroom, and less waste in landfills.
And, we're upping our commitment to the environment by giving YOU an exclusive discount on your next MultiShape purchase when you recycle your old electronic personal care device with us!
Learn About Our Recycling Program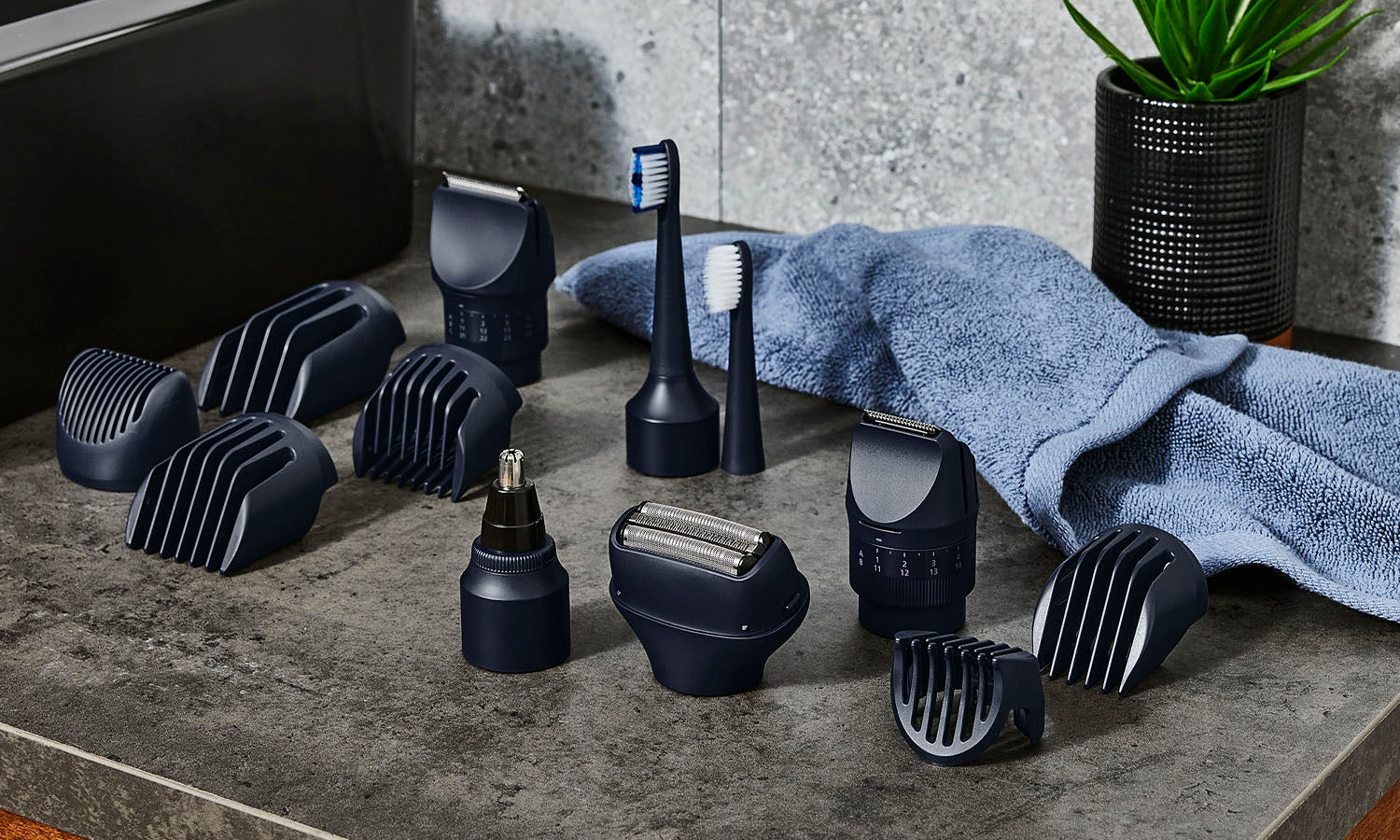 Expand Your Attachments
Ready to evolve your style? MultiShape Attachments are ready to groom you to perfection - shave, trim, (tooth)brush...load up on additional attachments now to make the most of your MultiShape grooming kit! And don't forget your replacement accessories!
Shop Now