Sewist? Quilter? Creater? Yes, yes, and yes!
Welcome to the Panasonic DIY page. We've teamed up with sewing communitites and quilting organizations to bring you enriching podcasts and events to help you further your craft. See how our cordless irons can unleash your creativity!
Shop Cordless Irons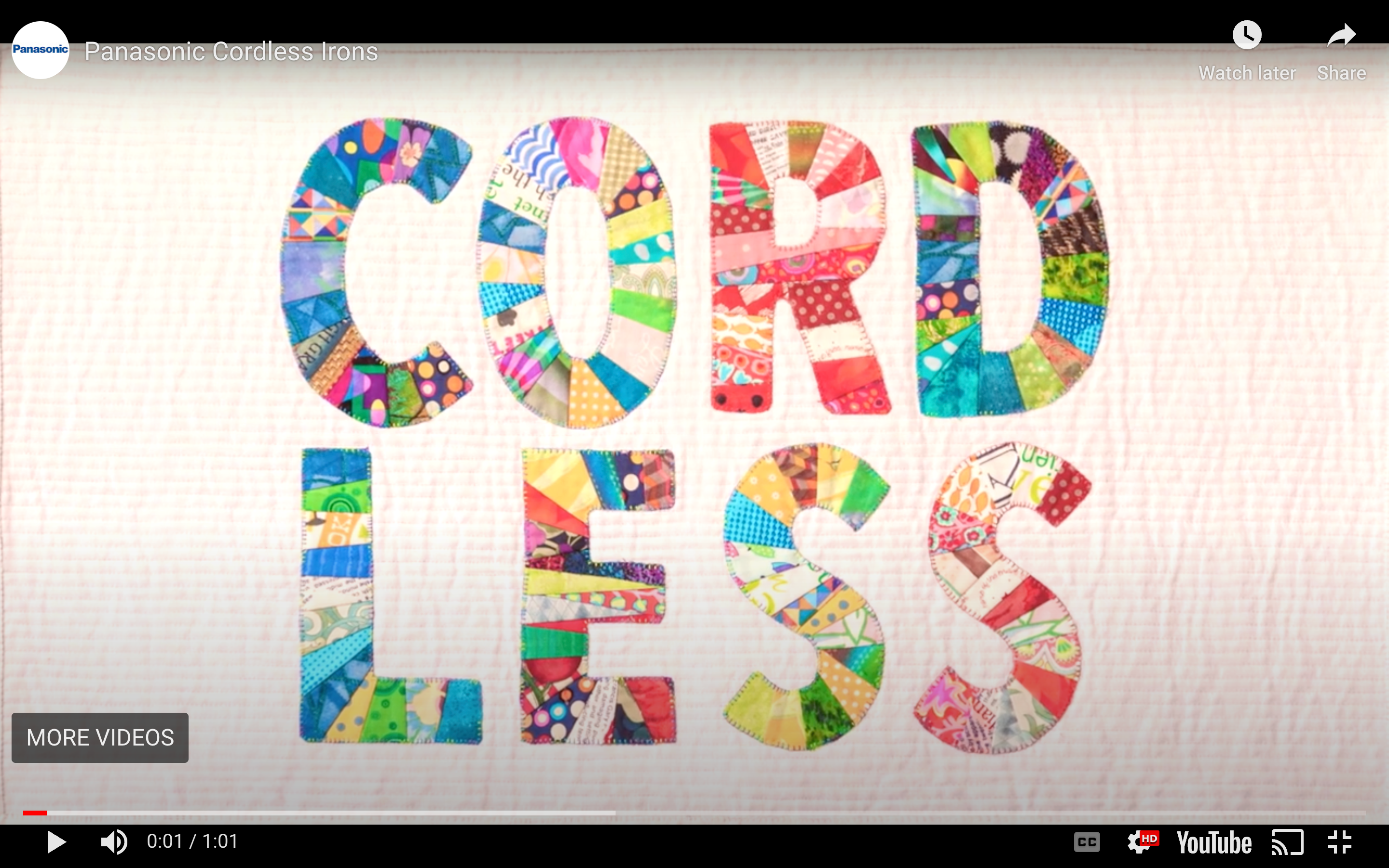 Cordless Ironing Freedom: Ready for anything
Focus on your creativity; we'll help it go smoothly. Our cordless iron is easy to use, portable, and extra safe, with settings and features that make it all so easy.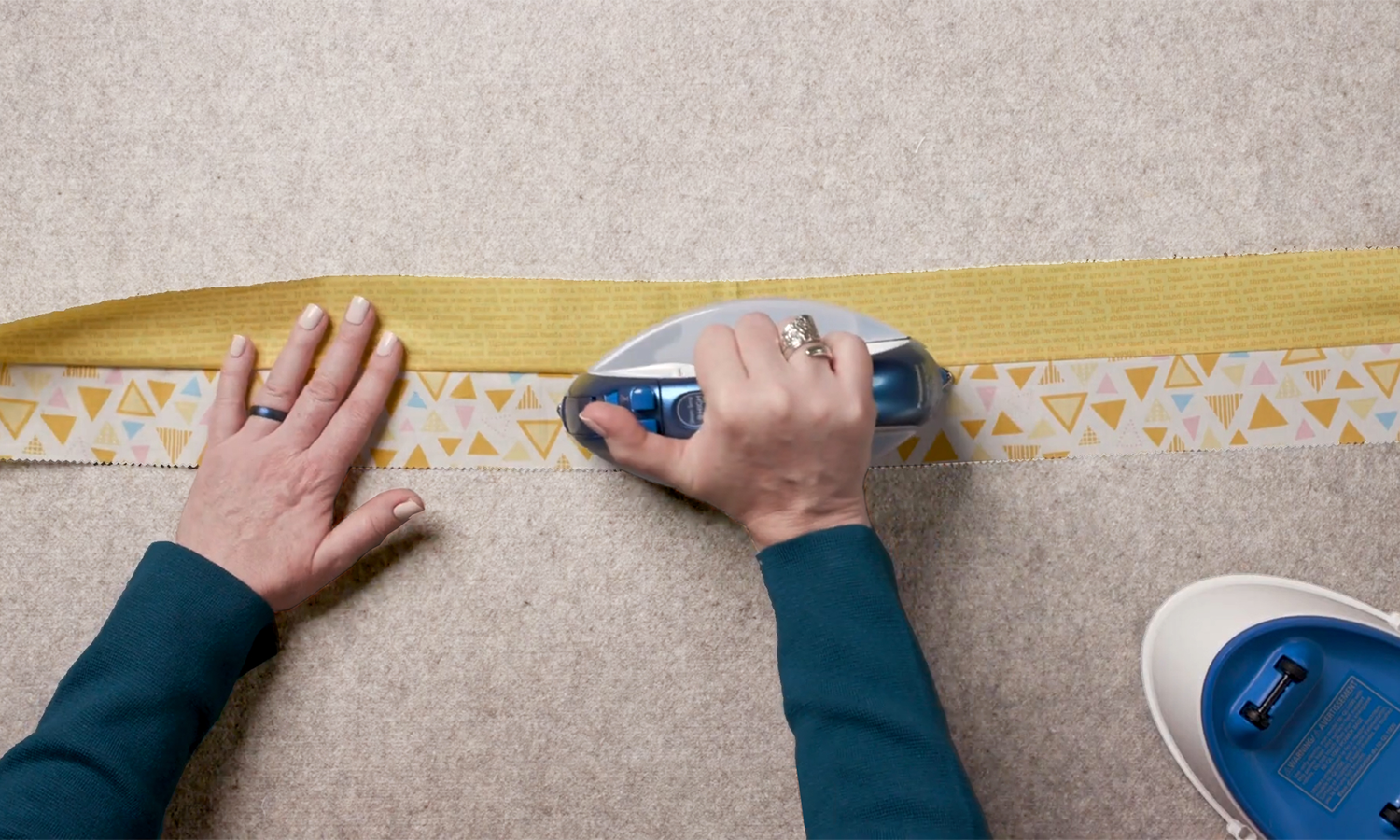 What is 'Cordless Freedom'?
It's that satisfying sense of pressing all your blocks without the cord ever getting in the way. It's when you won't have to fret about the cord pulling on your fabric as you are ironing them. It's the joy you feel when you can steam hanging garments and draperies without worrying about cord length. The Panasonic 360° Freestyle Steam/Dry iron is cordless so you can move freely while pressing, ironing and steaming. And easily portable too!
Shop Cordless Irons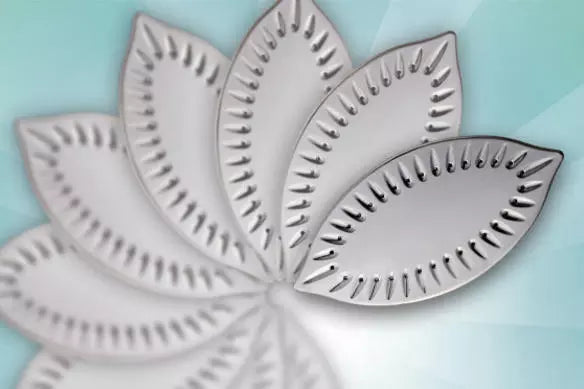 Always on point. (Two points, actually.)
The 360° freestyle steam/dry iron has a double-tipped soleplate design—press, sweep, and even twirl in any direction, with no tangled cords or cords snagging on fabrics.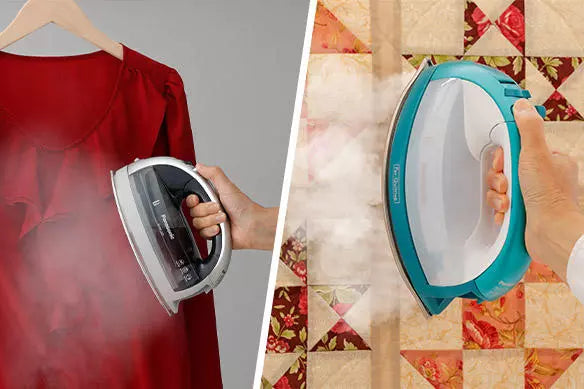 To steam or not to steam
Steaming blocks is a personal preference. Pair cordless conveience with the versatility of vertical steam to direct bursts of steam at hanging garments, draperies and upholsteries to remove wrinkles, kill germs, and refresh fabrics virtually anywhere in the home—without the cord!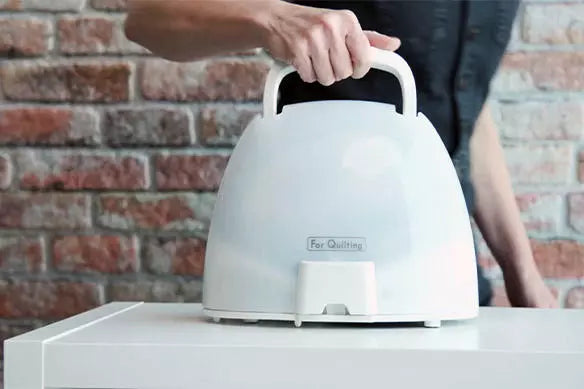 Portable and storable
The snap-on, lightweight cover (with handle) is perfect for meetups and travel. When done, the 360° freestyle steam/dry iron tucks away safely; simply snap the heat-resistant case back on and store it away until next time.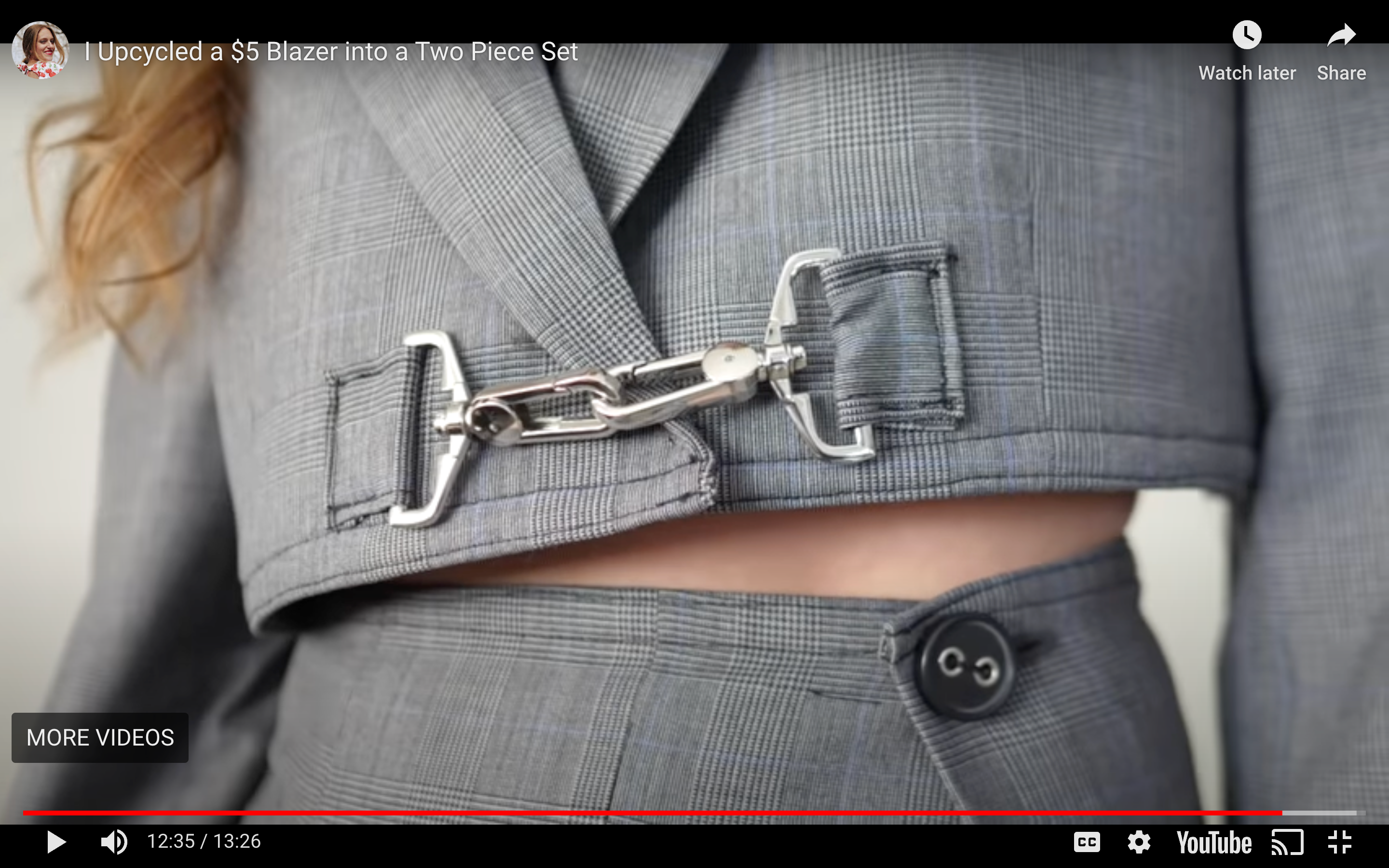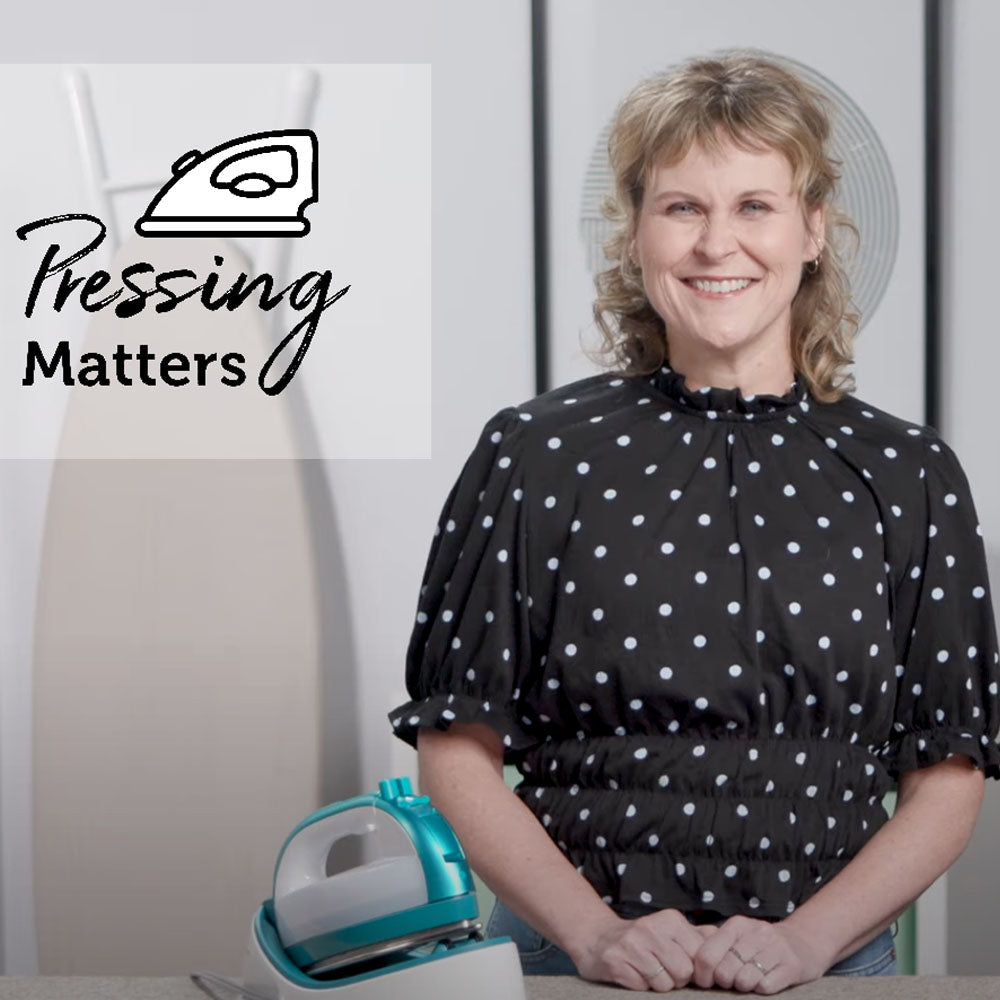 Education: Pressing Matters!
A great iron will only get you so far with your sewing and quilting if you don't understand some fundamental ironing techniques. Yes, there is a difference. This is where the new video series Pressing Matters comes into play!  
Pressing Matters are two, 5-part series that gets right to the heart of those ironing and pressing questions that you think you know the answer to but aren't 100% sure. Join Quilt & Tell podcast host, Ginger Sheehy Tatic, as she and her guests navigate though all things ironing and pressing so they can share those nuggets of iron knowledge with sewists and quilters everywhere!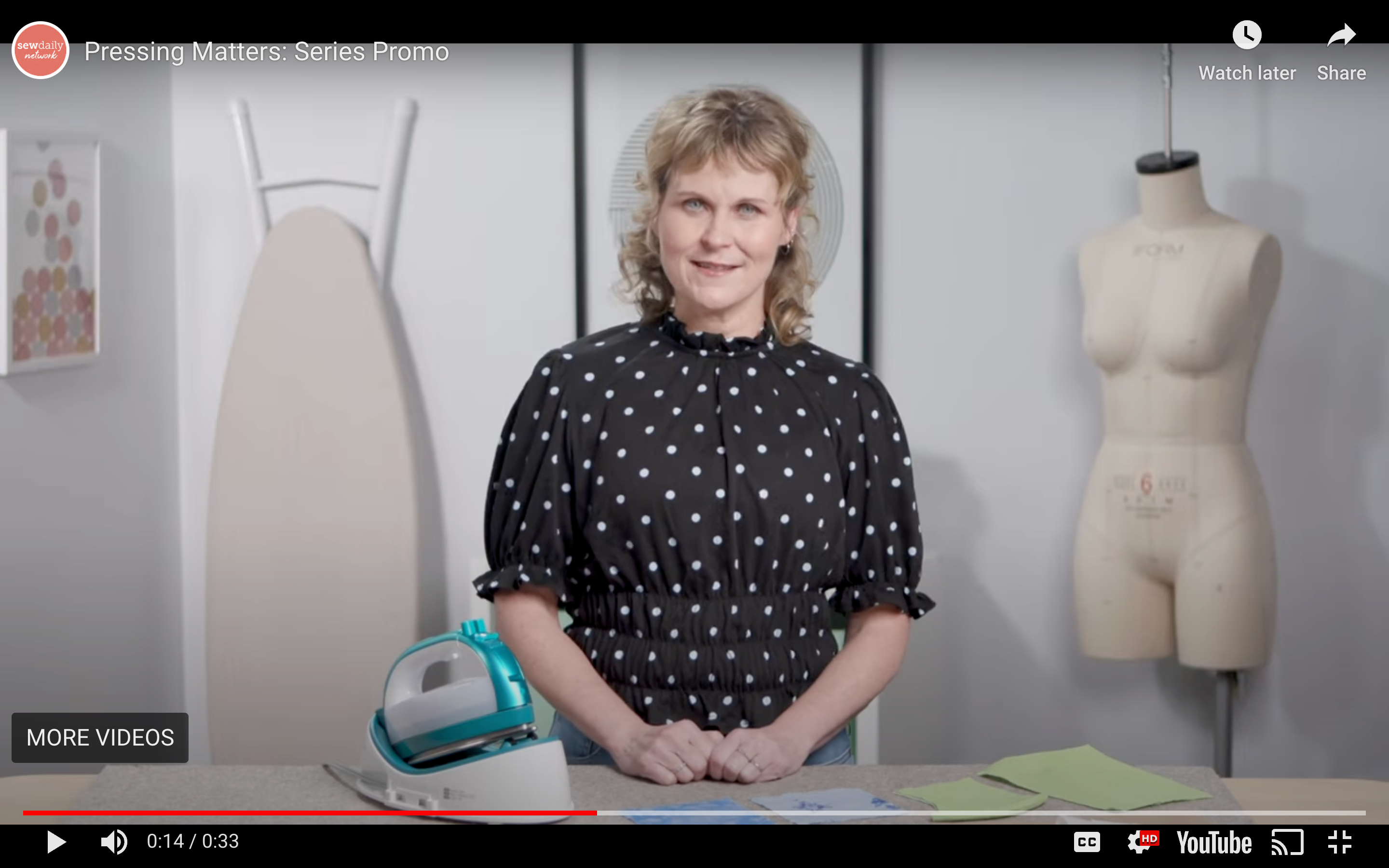 Seasoned sewists know that the sewing process is actually one part stitching and one part pressing. If you're going to sew garments, bags or home décor successfully, you're going to be spending quality time with your iron. Ginger Sheehy Tatic teams up with Kate Zyanard from the Sew & Tell Podcast to share ironing and pressing tips to help freshen up your process for success.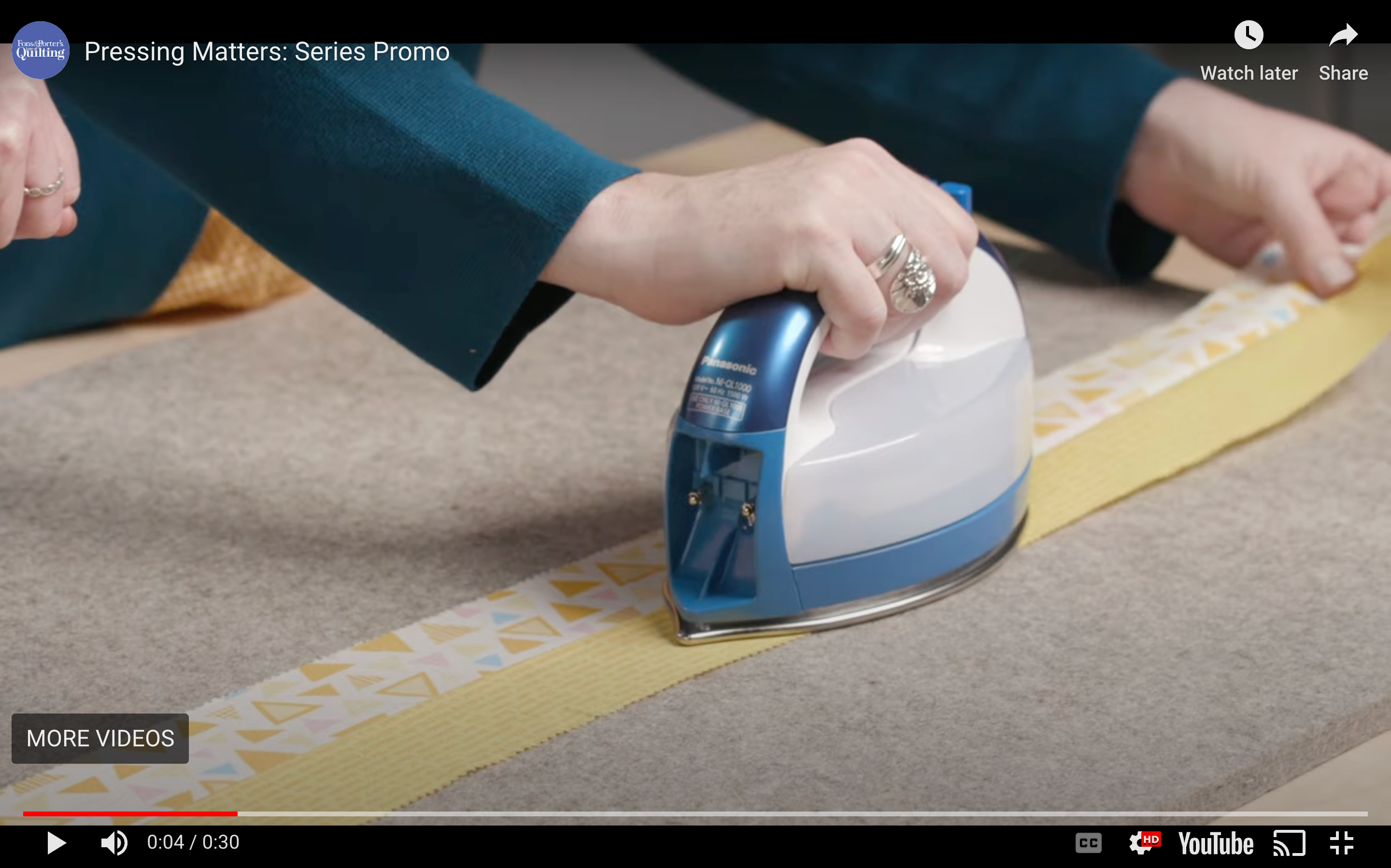 Every quilter knows the importance of a good iron whether you are piecing your next quilting masterpiece or finally finishing those DIY placemats for your mom. Quilt & Tell Podcast host Tracy Mooney helps guide her fellow podcast host Ginger Sheehy Tatic though lots of ironing and pressing challenges to help quilters bring their A game.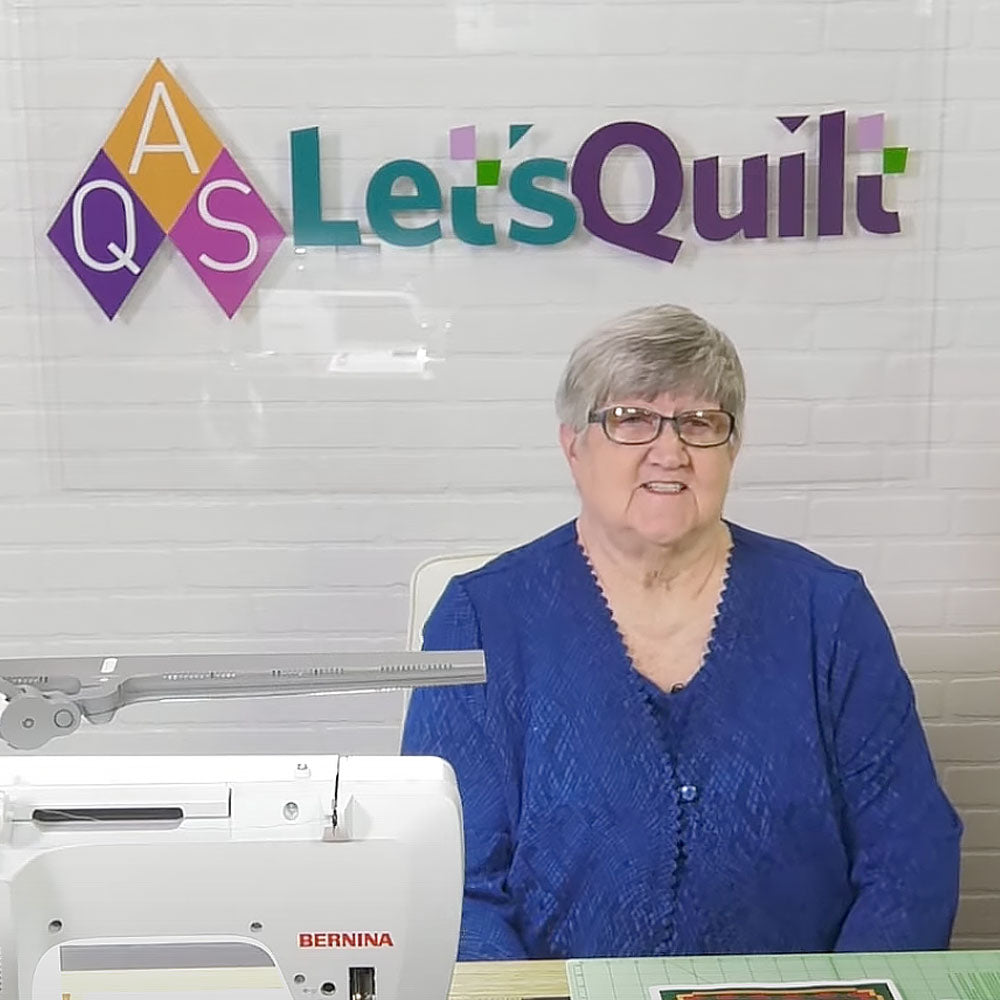 Education: Let's Quilt
The American Quilter's Society (AQS) is dedicated to TODAY's quilter. Inspired by the enduring creativity and importance of quilts and quiltmaking, Their objective is to provide a forum for quilters of all skill levels to expand their horizons in quilt making, design, self-expression, and quilt collecting. 
We're excited to be partnering with AQS on their Let's Quilt with Bonnie series! Throughout the classes, Bonnie features the Panasonic 360° Freestyle Steam/Dry iron—a long time quilter's favorite.